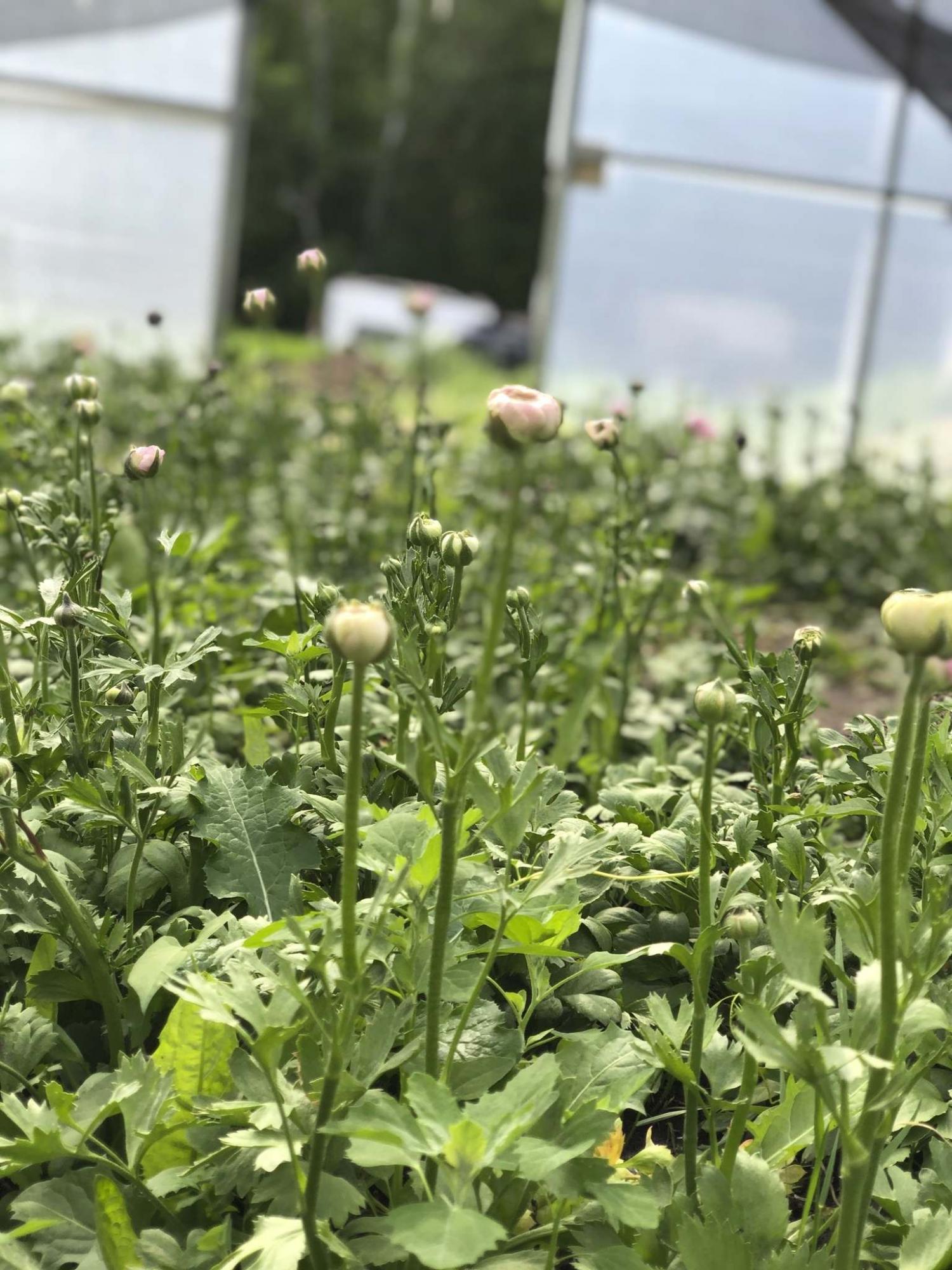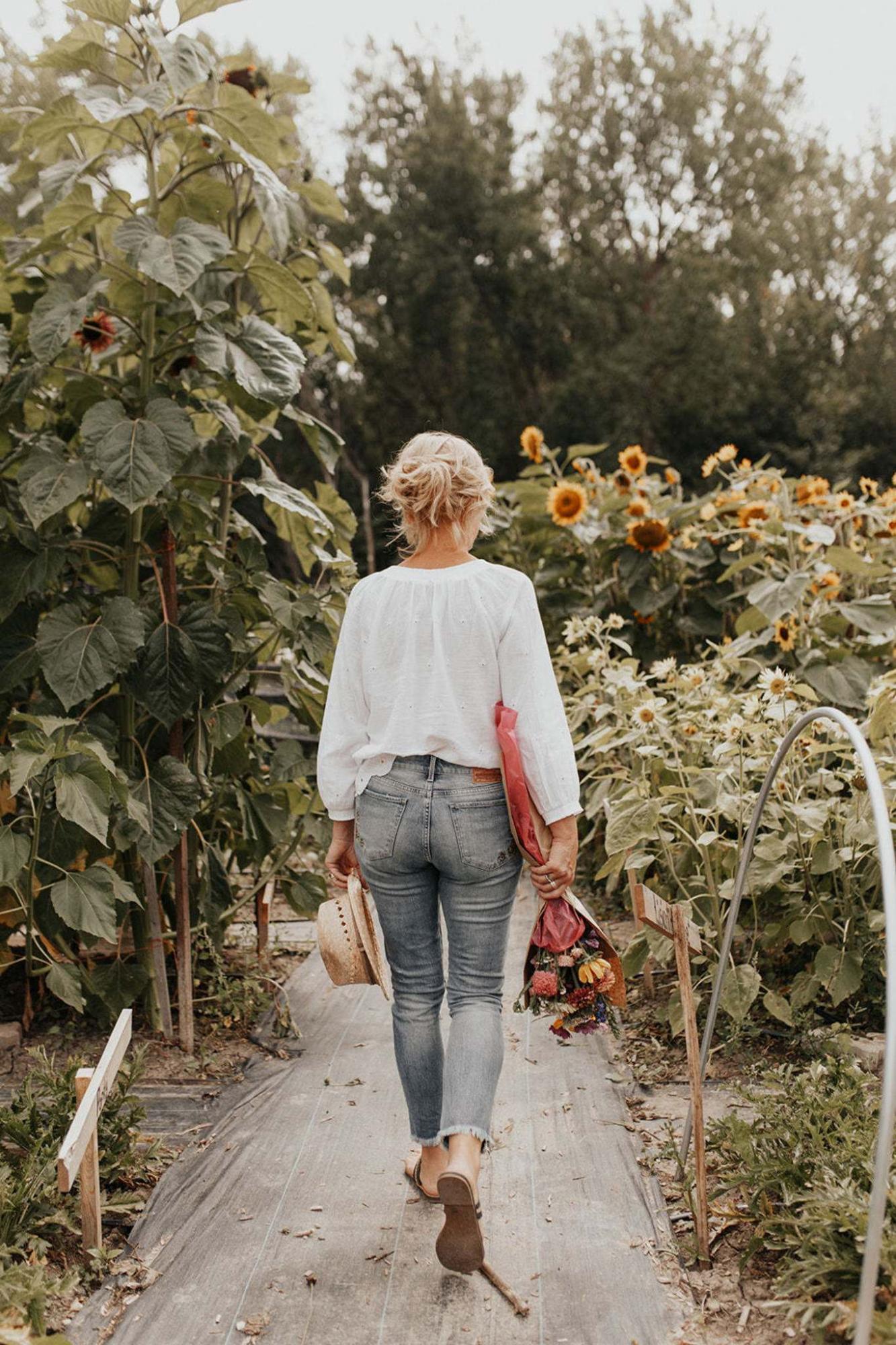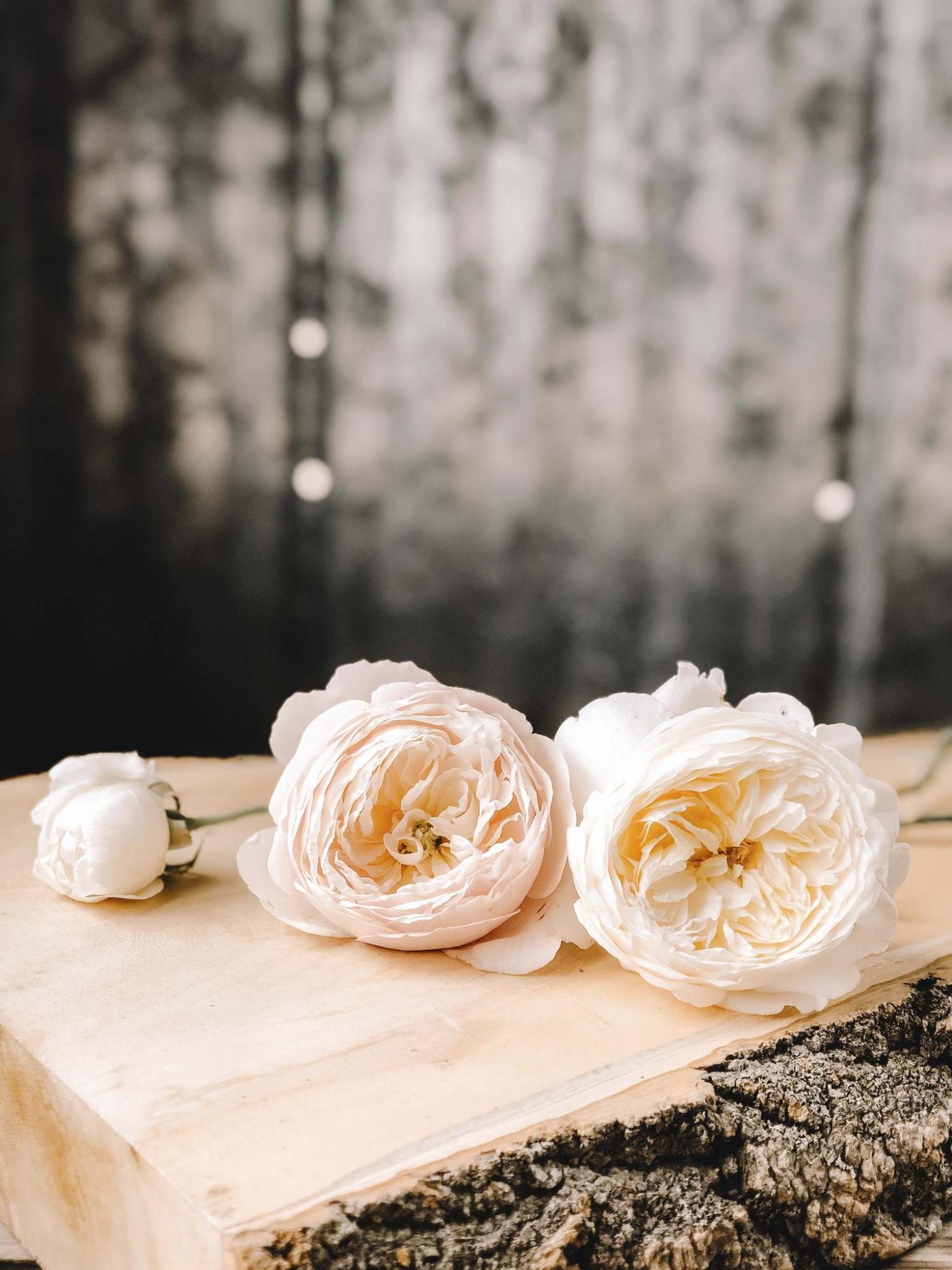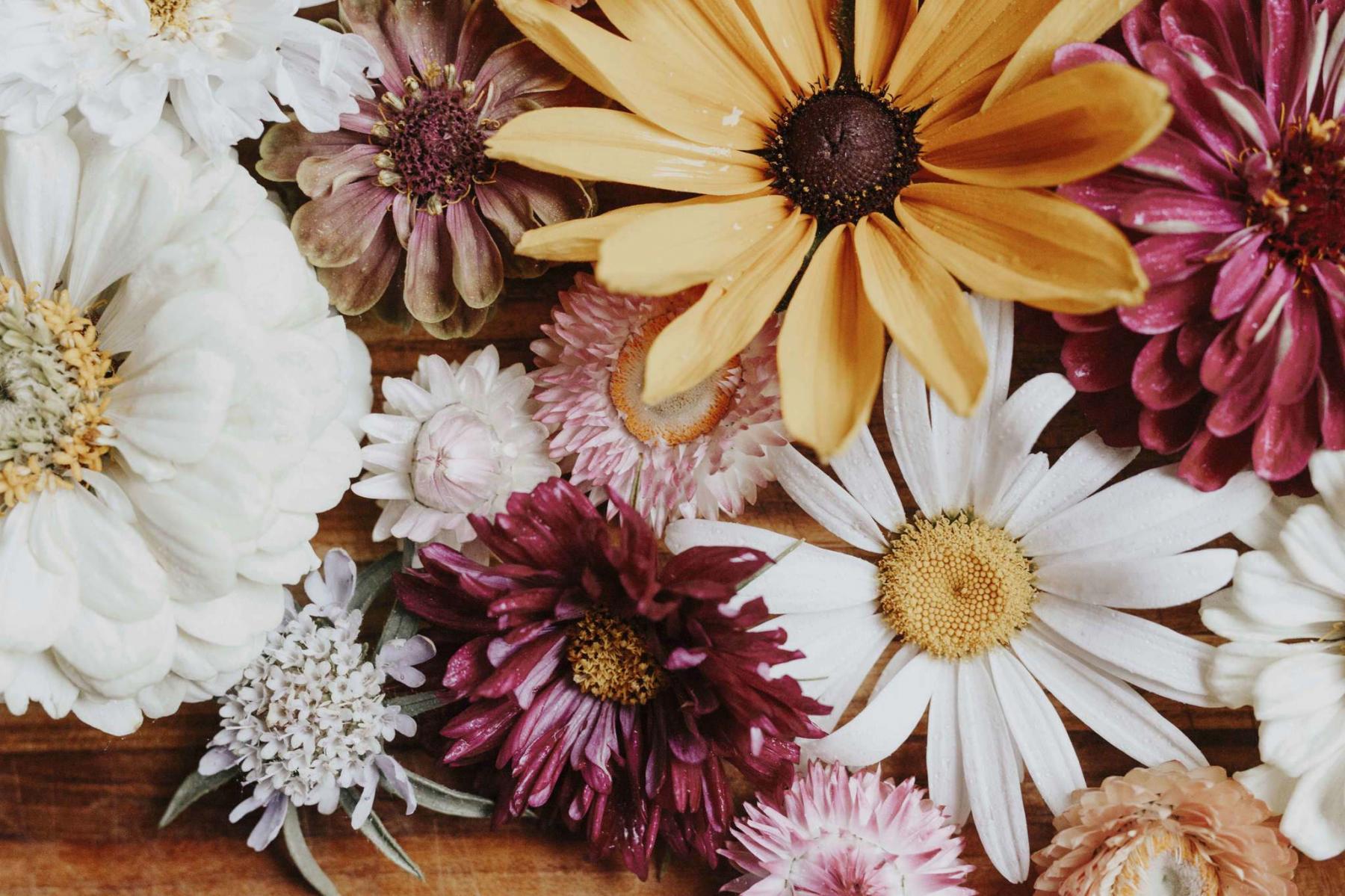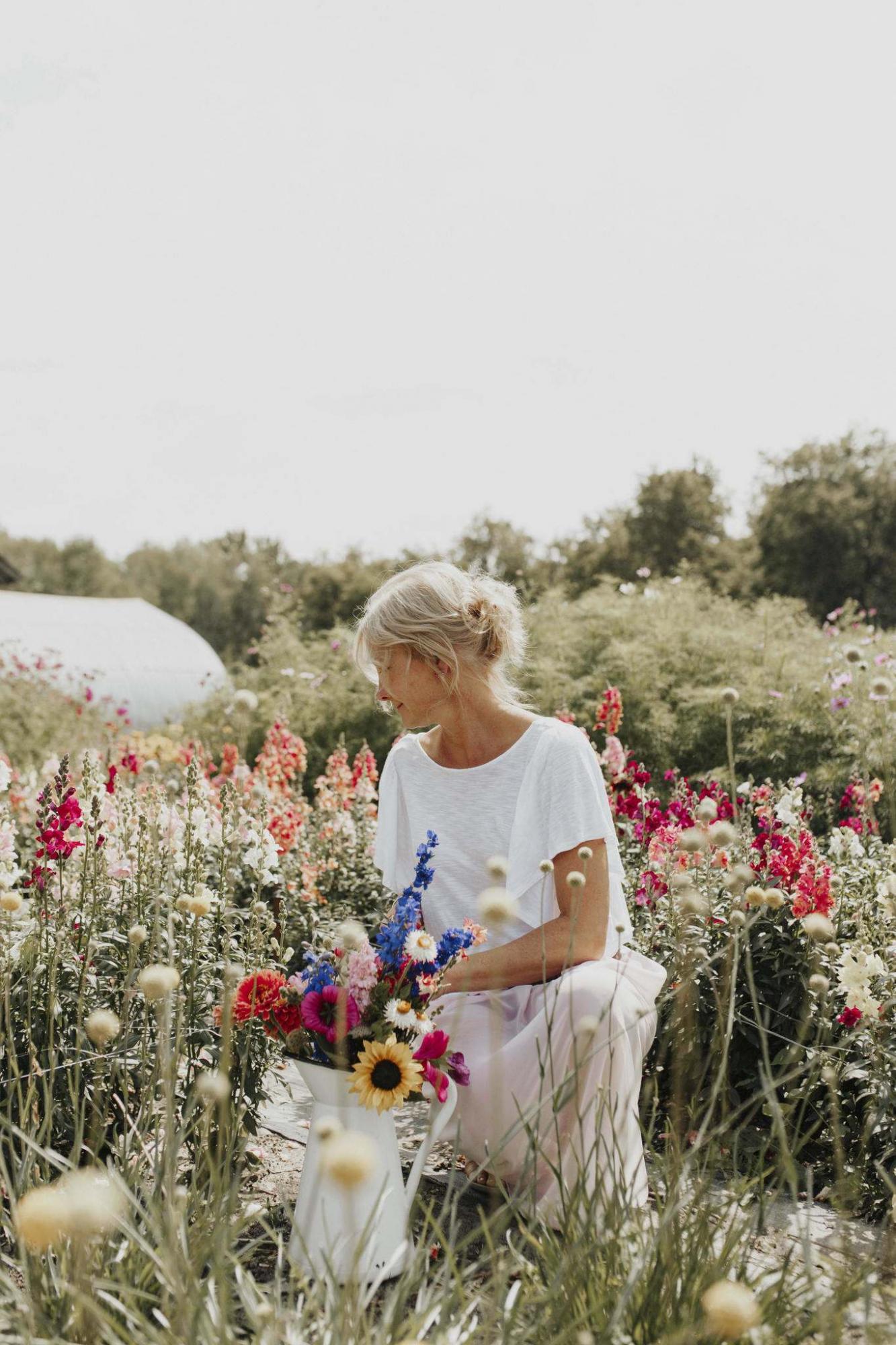 These days growing and direct marketing cut flowers is a great business opportunity for someone who loves flowers and does not mind working long hours. For Jodi Friesen, owner of Miss Millie's Flower Farm in Marquette — turning her business idea into reality and making it a success has been a lightning fast journey.
The newest entry in Manitoba's growing list of flower farms, Miss Millie's Flower Farm is only in its second year of operation, but already has a client list of at least a dozen local florists. In addition to providing professional florists and event designers with a fabulous array of fresh flowers, Miss Millie's also offers a U-pick experience or Instagram-worthy photo shoot by appointment.
Friesen's vision is rapidly expanding and yes, it does have something to do with COVID-19. Who knew that a pandemic would spur such a voracious appetite for flowers? Everyone is looking for a beautiful piece of nature these days. And as for weddings, it turns out that not all of them were cancelled after all. Friesen says that many brides are opting for a smaller, intimate celebration or elopement. "Instead of a lavish affair with 175 or more guests, brides are inviting 25 or 50 people which means they can afford to spend a little extra on flowers," she says.
Similar to what happened this spring at local garden centres where customers snapped up every flowering annual, Friesen says that demand is high for fresh cut flowers. The time is ripe for flower farmers who want to collaborate with florists and supply them with premium quality flowers.
Miss Millie's Flower Farm is located on a half acre along the banks of the Assiniboine River. In the bigger picture, the flower farm is just a small part of Friesen's third-generation 2000-acre grain farm which she and her husband have operated for the past 23 years. After raising a family, Friesen completed the Prairie horticulture certificate program when it was still being offered at the University of Manitoba. She began working at Jeffries Nurseries in Portage la Prairie where she fell in love with horticulture. "Working at Jeffries was one of the best things I ever did for myself," says Friesen. "The Ronalds taught me so much."
The launch of her new business last year was an eye-opening experience. Friesen's original plan was to both grow flowers and design with flowers but quickly realized that her main interest was in growing flowers. Friesen grows many of her cut flowers from seed — everything from Mistral Plus Anemones with their large black hearts to numerous varieties of Astrantia, Columbine, Delphinium, Larkspur, Scabiosa, Sweet Pea, Zinnia and many, many others. She is also growing several vines including clematis varieties as well as ranunculus, peonies (herbaceous and Itoh) and David Austin roses.
This spring Friesen planted 1300 ranunculus corms which are growing in a hoop house and will be ready for market starting next week. Italian Ranunculus Elegance Crema has layers of creamy, silky blooms. Rose Chiaro is a pink ranunculus that looks like a miniature double-flowered peony. The Elegance series of ranunculus has been bred for greater disease resistance and boasts longer stems and larger flowers with a greater abundance of petals.
This year Friesen ordered David Austin roses from Van Noort Bulb Co. in Langley, B.C. Varieties include creamy white Claire Austin, Charlotte with soft yellow flowers, creamy white Crocus Rose with rosette shaped blooms, and Gentle Hermione which has a myrrh fragrance and infinite layers of soft light pink petals. Most of these varieties are hardy to zone 4 or zone 5 but Friesen is confident she can overwinter them safely because she has a well-protected site with somewhat of a microclimate. Her site also boasts fertile loamy soil with excellent drainage. Friesen is using drip lines for the moisture-loving roses.
Ultimately Friesen plans to grow hundreds of David Austin roses which are so popular with florists and brides. It will hinge on how well she is able to overwinter her current small collection of tender David Austin English roses in our zone 3b climate. Planting deeply so that the bud union is about five to seven centimetres below ground level is the first step. She has also selected a site that receives a good deal of snow cover. Friesen plans to mound the base of the rose stems with wood chips and is exploring different options such as flax straw or placing a Styrofoam container around each rose for the winter.
Friesen also planted 2500 lisianthus this spring. One variety, Rosanne Deep Brown, has tarnished-copper to plum-coloured blooms with ruffled petals.
Naturally, weather has been a factor this spring. At the beginning of June, 177 mm of rain fell in her area in the space of three hours and hammered newly planted plugs, some of which had to be replanted. High winds which increasingly are becoming the norm have been more of a nuisance, says Friesen, although the wind causes the soil to dry out more quickly. As the plants grow taller, Friesen will use cut flower netting for horizontal plant support.
One of Friesen's favourite flowers is Rudbeckia. "I love the colour and it is such a prolific flower," she says. Some of the varieties she is growing this year include Indian Summer and Prairie Sun as well as more than 144 Gloriosa Double Daisy plants with large, fully double golden yellow flowers with black centres.
Friesen is building a three-car garage which will house her walk-in cooler as well as a work area, washroom, and rental space. She has received inquiries from other small businesses interested in offering wine-tastings or farm-to-table experiences. The new structure will also include a cosy space on the upper level which Friesen hopes will become the start of a small bed and breakfast business in a few years.
Everything is blossoming beautifully. To visit Miss Millie's Flower Farm, book your time online at www.missmilliesflowerfarm.com. Attendance is limited to 10 people on the grounds for periods up to two hours. The cost is $25. The best time to cut fresh flowers is early in the morning. Each visitor receives a white enamel pitcher filled with water and a pair of flower snips. U-pick flowers are wrapped for free or bring along a three- or five-gallon pail which can hold up to 30 stems. Friesen will add water to the pail as well as plant food. Friesen is also on hand for anyone who needs assistance in deciding where to make the cut. The 1.2 metre-wide rows are roomy enough to walk up and down with a wagon when gathering flowers and, of course, take a selfie or two.
One of the beauties of a flower farm is the opportunity to see a huge range of varieties and be inspired. Depending on the time of your visit, picture Melinis Savannah Ruby Grass, for example, with its blue-green foliage and ruby-red flowers swaying in the wind or a sweep of Valkyrie Brunhilde Chamois China Asters.
In case you are wondering, where does the name Millie come from? Friesen named her farm after her pug, Millie. If you go, the chances are you will meet Millie, too.
colleenizacharias@gmail.com