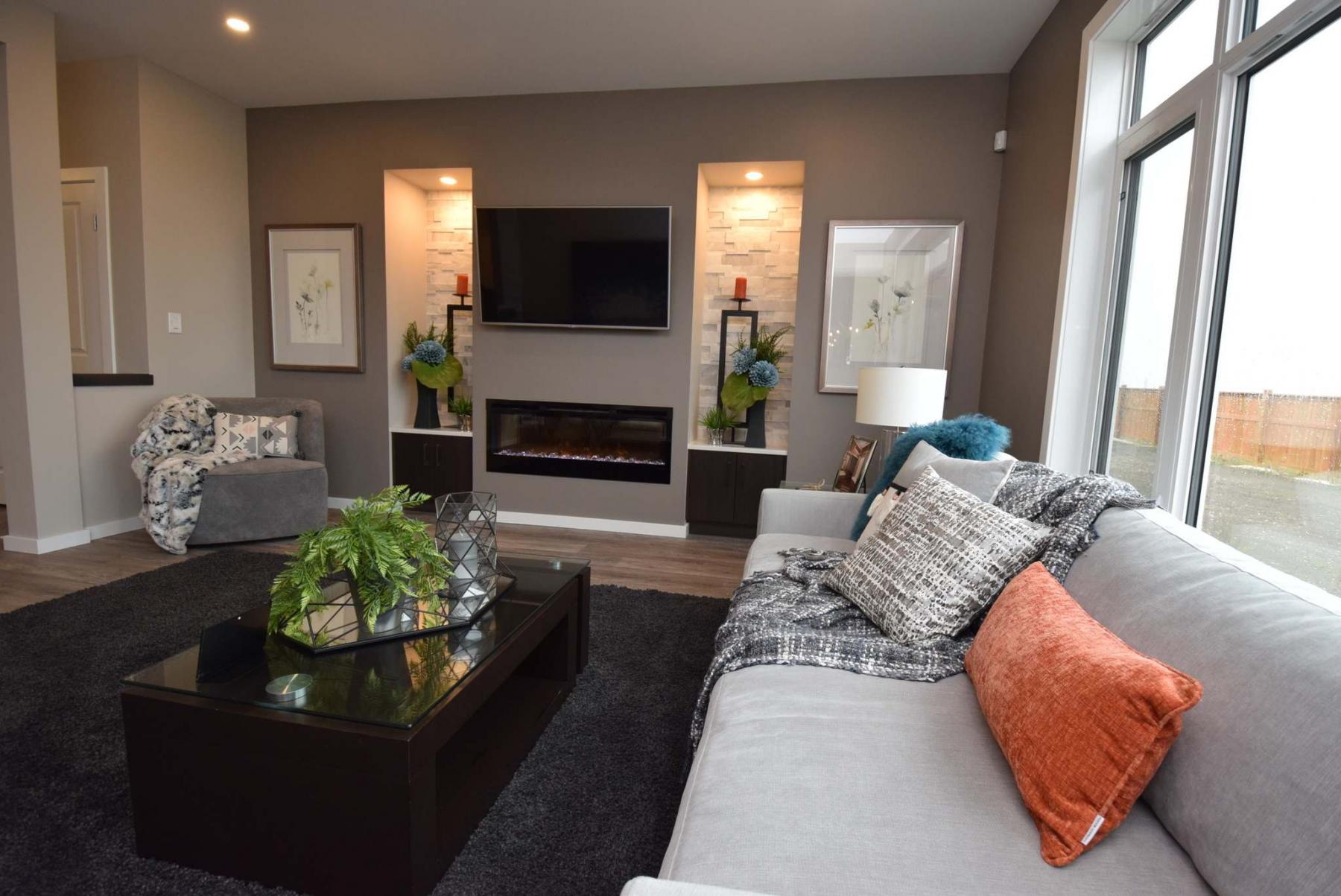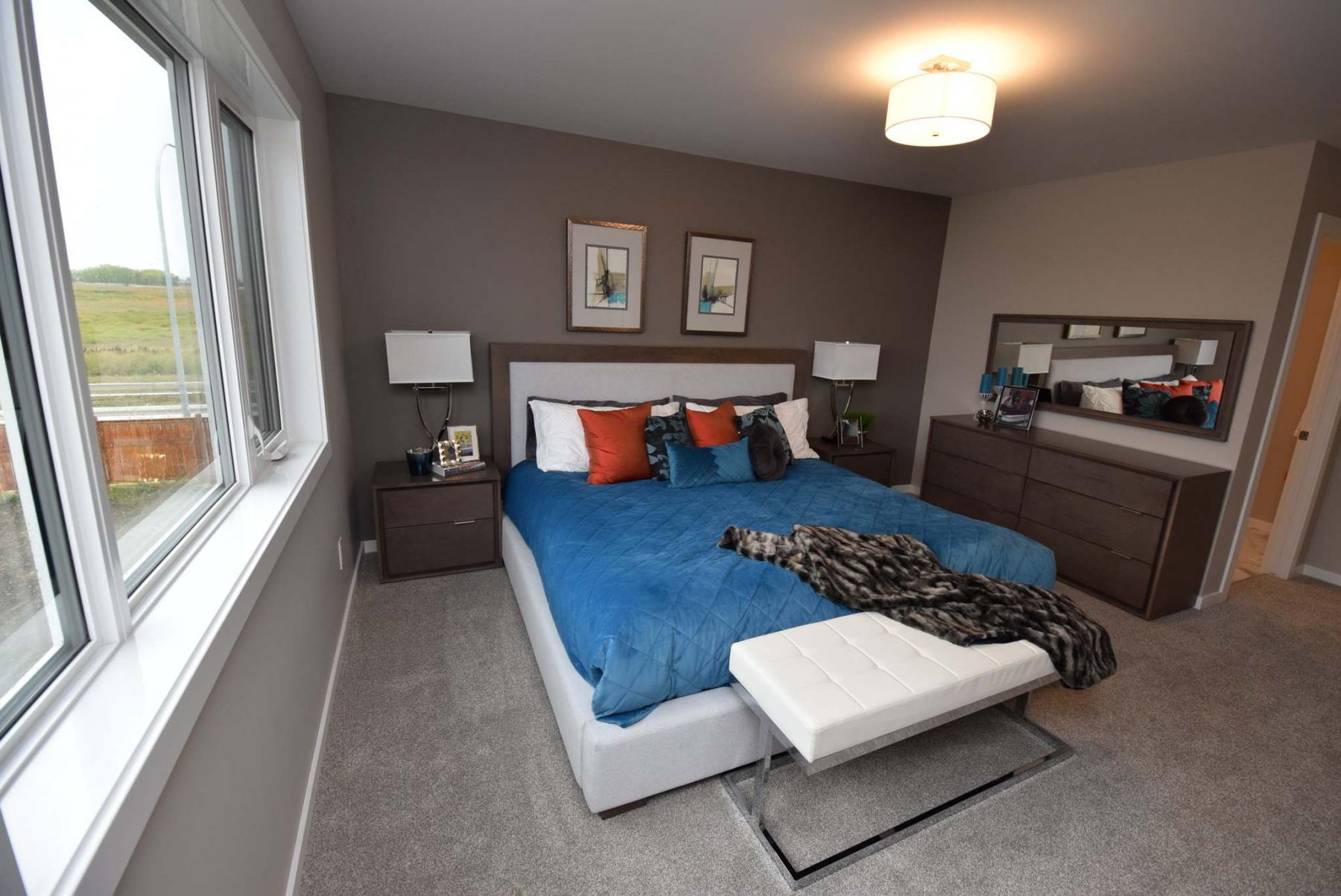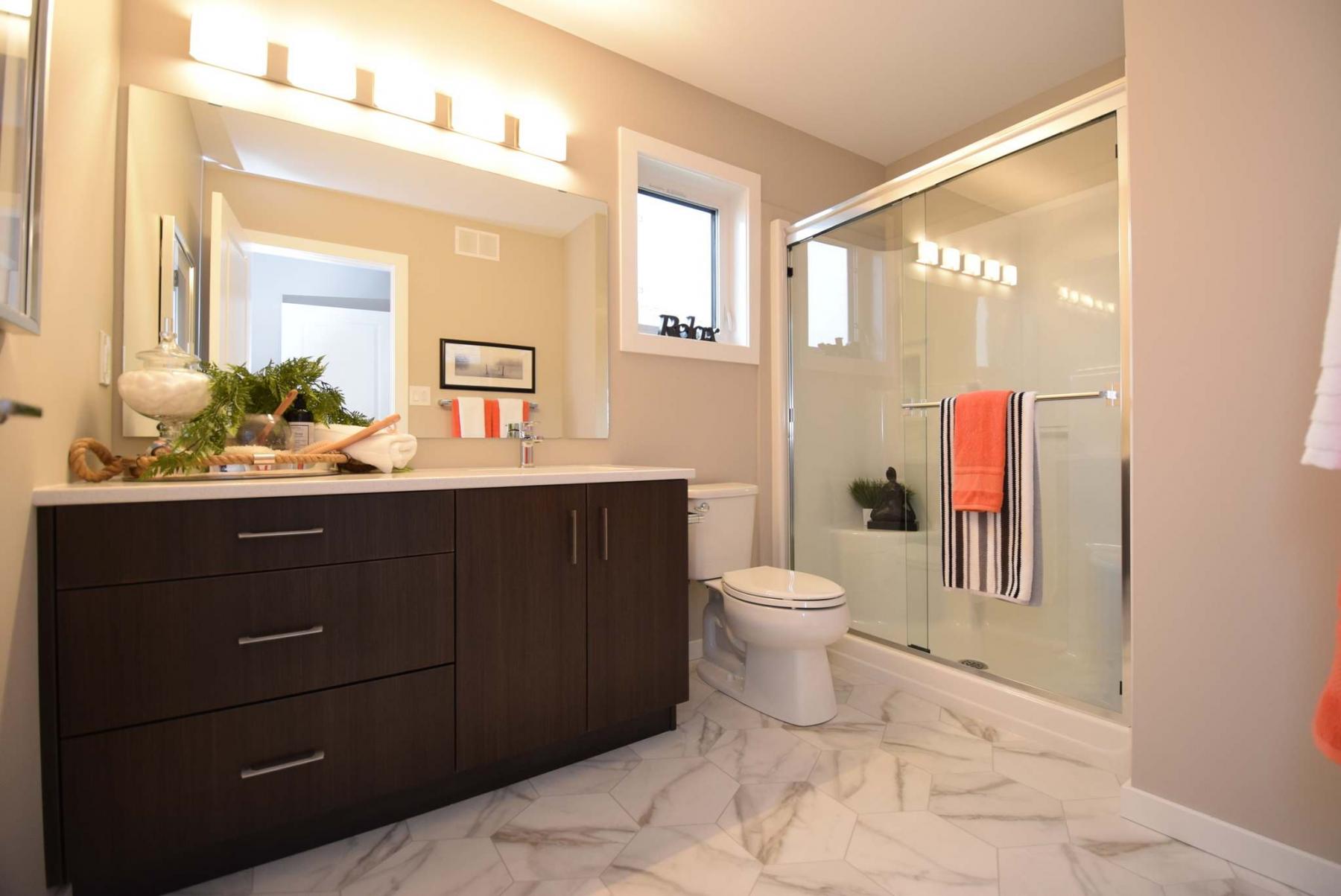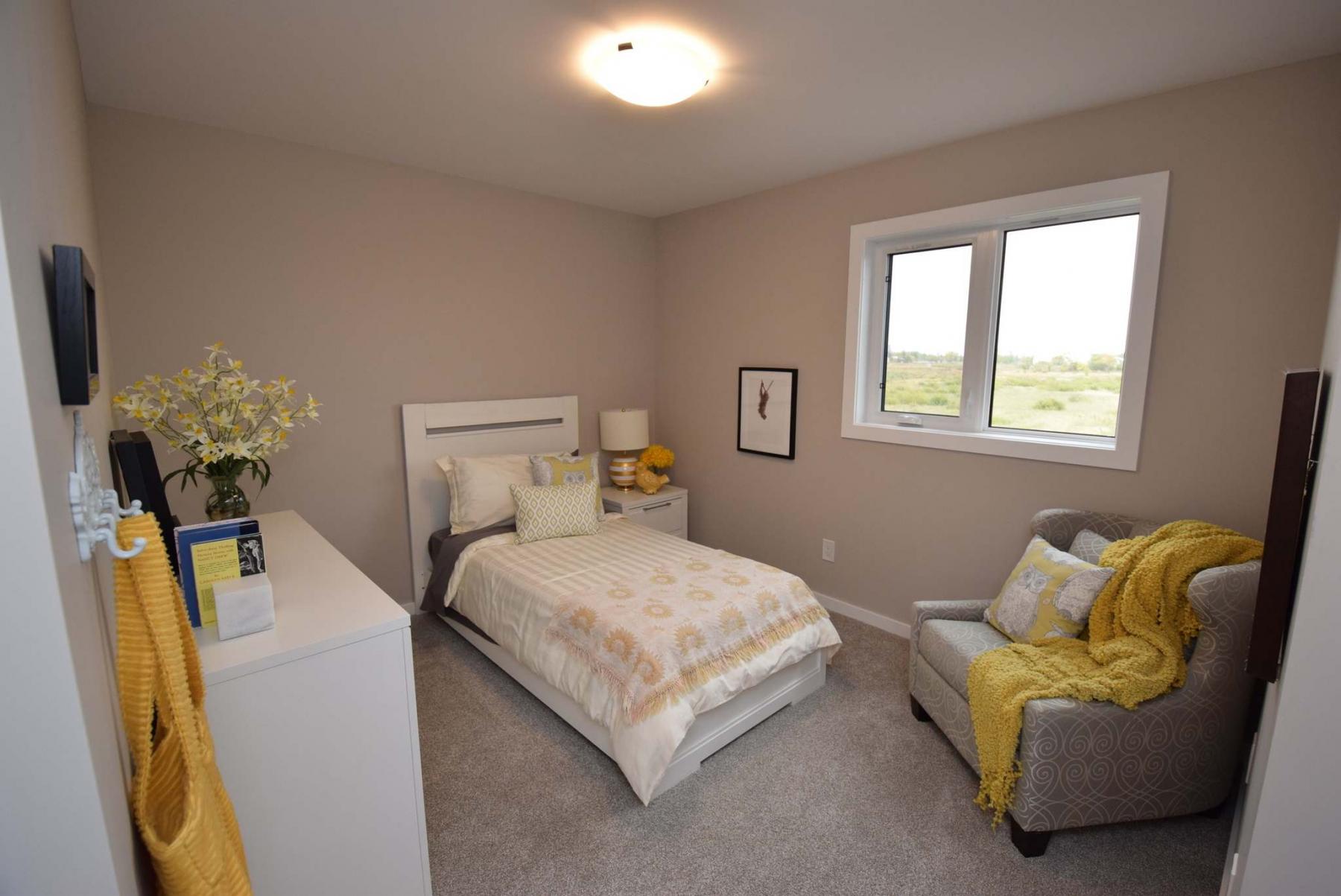 As popular as new homes with open-concept great room plans are, not everyone likes a wide-open great room.
That's why the design team at Kensington Homes conceived the Granville.
"It's a great alternative to an open-concept design," says Kensington Homes new homes sales representative Lilita Klavins of the 1,875 sq.-ft., two-storey home. The 2020 Fall Parade of Homes entry sits on a mid-sized lot at 8 Merkel Manza Blvd. in Transcona's Canterbury Crossing. "I call it the modern version of the classic L-shaped living room/dining room design from the '60s."
In this case, however, the Granville starts off rather differently than a '60s-vintage home. Instead of a postage stamp of a foyer, its foyer is about 10-feet wide by 10-feet deep. A compact landing area then allows for a smooth transition into the family room, which is fronted by a five-foot-wide doorway with one-third, maple capped walls on either side.
"The doorway that leads into the family room is not only stylish, but it also mirrors the picture window on its rear wall," notes Klavins. "It lets loads of natural light into the great room, and the wide doorway with its cutout walls really lets light come through into the foyer."
Meanwhile, the family room is a deceptive space.
Although it feels separate from the rest of the great room, it isn't, as a seven-foot-wide doorway on its right-hand wall deftly links it to the dining area and kitchen.
"I like this aspect of the Granville's design because it keeps the kitchen hidden off to the right. The dining area, which is huge and bright with another big window behind it, opens right onto the family room, which makes for effortless entertaining. The family room is a big yet cozy space with lots of space for furniture and a gorgeous fireplace/entertainment unit."
Not to be overlooked is the peninsula kitchen, which opens beautifully onto the dining area — and offers all kinds of function and style.
"Its function comes from an eating nook for three and a roomy, u-shaped interior that makes it a great work space," she says. "A pantry with sliding, glass-centred doors on the opposite wall adds more function, while off-white quartz countertops, cappuccino thermofoil cabinets and a white subway tile backsplash with dark brown grout add style."
Klavins adds that a compact hallway to the rear of the kitchen infuses the area with even more function.
"It leads to a powder room and big mudroom with a door that provides access to the attached garage. It's a wonderfully-designed area that will help families stay organized."
Families will also appreciate the Granville's efficient upper-level layout, which begins with a laundry room situated opposite the upper-level stairs.
"I love its placement," says Klavins. "It's accessible yet out of the way, in its own corner well away from all three bedrooms. A hallway to the left of the stairs holds the two secondary bedrooms with a spacious four-piece bath placed between them to create separation. The master suite is down the way from the laundry room in its own private corner."
Thanks to a nice bit of design magic (remember, the Granville checks in at a relatively compact 1,875 sq. ft.) each bedroom is huge. Both secondary bedrooms come with large windows and double closets, while the master suite is an ergonomic masterpiece.
"It starts off with a beautiful three-piece ensuite with walk-in shower to the right of its entrance and then transitions into a big bedroom with huge window on its rear wall that lets in all kinds of natural light," she says. "It's then finished off by a mid-sized walk-in closet that offers absolute loads of storage space."
Klavins says the Granville is a viable option for buyers looking for a new home with a great room that's bright and functional, yet not totally wide-open.
"This model gives families the style and function they need with a layout that offers a bit more separation between spaces. If they want a more open plan, we have another home, the Ashford, that comes with a wide-open great room."
She adds that feedback on the Granville has been overwhelmingly positive to date.
"Visitors to the home have said the balance between separation and openness is perfect. Everything is exactly where it should be, making for a bright, functional family home that offers an extra bit of segmentation to add interest."
lewys@mymts.net
The Details
Builder: Kensington Homes
Address: 8 Merkel Manza Blvd., Canterbury Crossing
Model: the Granville (2020 Fall Parade of Homes entry)
Style: two-storey
Size: 1,875 sq. ft.
Bedrooms: three
Bathrooms: two-and-a-half
Price: $525,000 (Includes lot, appliances & GST)
Contact: Lilita Klavins, New Home Sales Representative, 204-298-4707