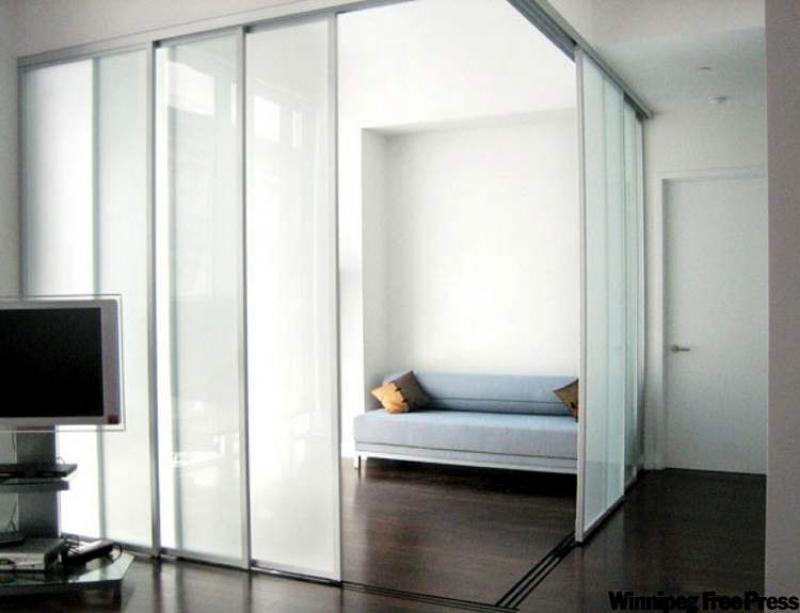 A growing population and the increasing appeal of an urban lifestyle are among the key factors contributing to the increasing number of condominiums popping up on city streets.
There's also a higher demand for smaller and more affordable condos among many young, first-time buyers across the country.
With such small units, it's important to keep the space as open as possible to avoid the claustrophobic feeling of living in a confined space. Open concepts with tall ceilings and large windows are elements typically found in these condos that help to give the impression of more space.
The problem with open design is the lack of privacy and clearly defined spaces, which, for some people, are big drawbacks. Fortunately there are solutions to these problems.
1. Translucent walls
The simplest option is to use a translucent partition wall system, including the winners from Starwall (www.starwall.com).
Although fixed, they can be reconfigured and allow the user to carve up a room without taking up too much visual space.
They can also be equipped with horizontal blinds for added privacy.
2. Sliding barn doors
Barn doors are another great option for small spaces.
These large sliding doors enable the user to conceal a room for privacy and open it up to maximize the main space when needed. Phase 1 of Central condo development used barn doors from KN Crowder (kncrowder.com) in their condos.
3. Sliding glass walls
Sliding glass walls are a combination of the two previous options.
They are movable, translucent partition walls, such as those from the Sliding Door company (www.slidingdoorco.com), that give the same flexibility as barn doors in terms of concealing a room and the same openness as translucent partitions, which let light through.
-- Postmedia News