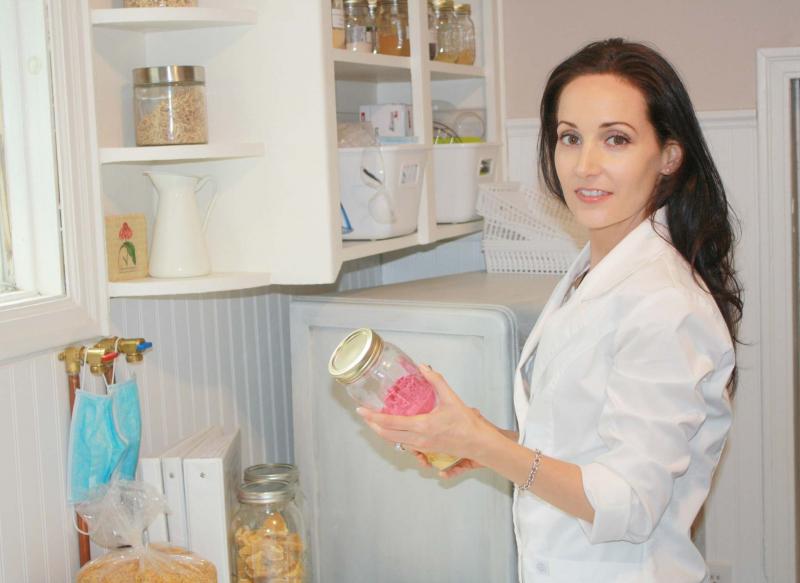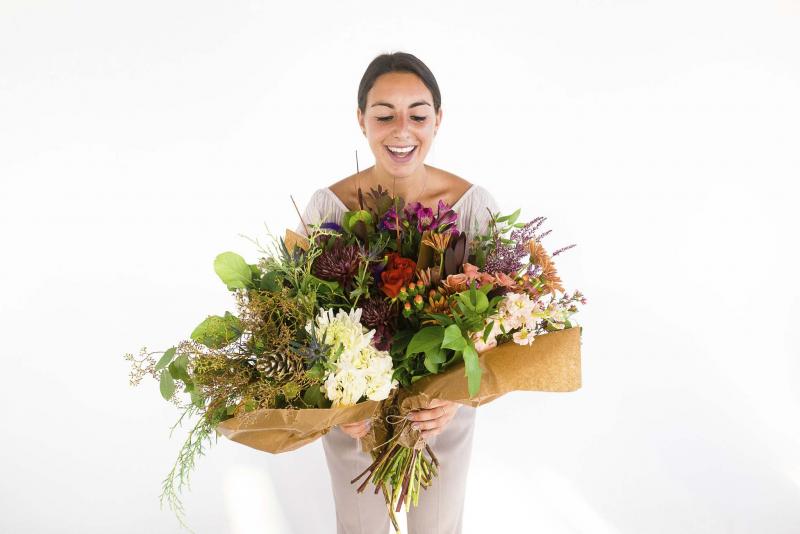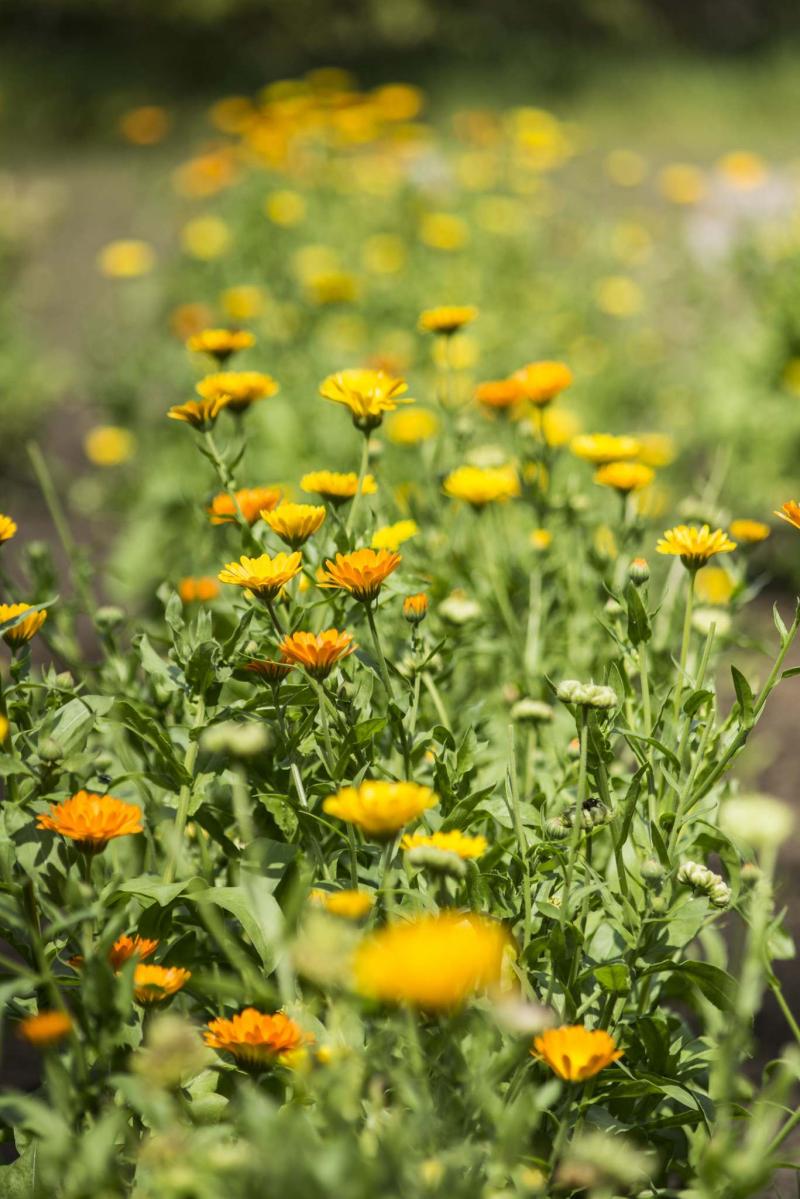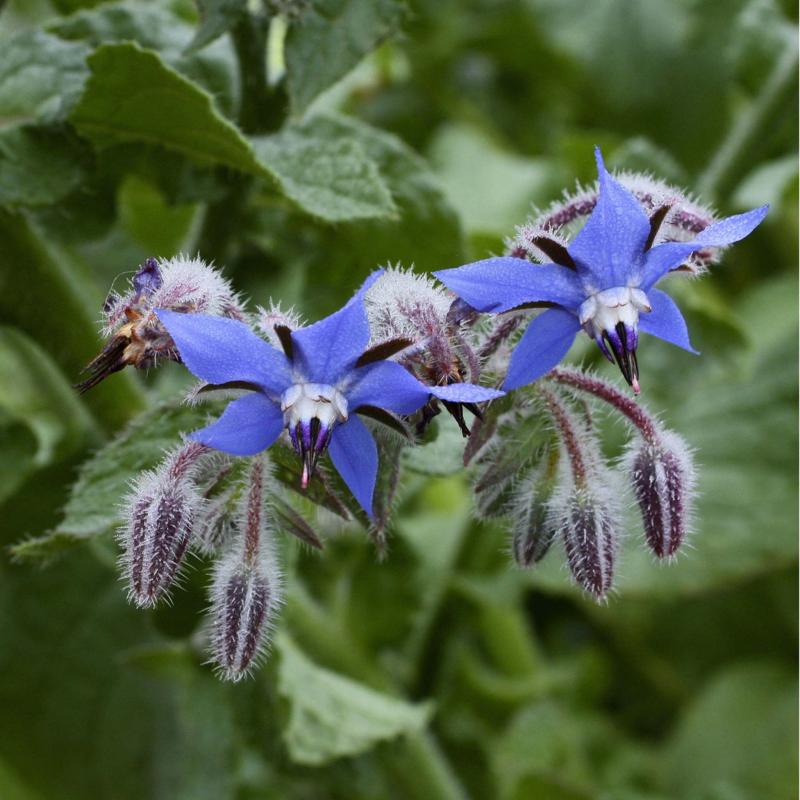 This holiday season, change the conversation with distinctly Manitoban gifts. Savour the flavours harvested in the wild forest. Surprise that special someone not once, not twice, but three times or more with a flower subscription delivered to their home or office.
And don't forget yourself. Give the gift of indulgence and look your radiant best with scientifically formulated products from the garden. Consider these three award-winning local entrepreneurs for an authentic gift experience.
A gourmet birch syrup
Rory and Glenda Hart are the owners of the Canadian Birch Company, and are the makers of a silky smooth syrup sourced from birch trees. Their birch estate is located where they live: at Grand Marais, which is immediately south of Grand Beach Provincial Park on Lake Winnipeg.
Two new products, Birch Whiskey Toffee Sauce and Birch Bacon Jam, are hot commodities this holiday season at local pop-up markets and retail outlets around town. Red River Co-op is the newest retailer to display this award-winning gourmet syrup on its store shelves. How many awards? There have been seven in the past five years, including two from the Great Manitoba Food Fight and, most recently, the company was named 2017 producer of the year by Ciao magazine.
Unlike maple syrup, which is poured, birch syrup is drizzled. Birch syrup is more of a culinary syrup, Rory says, so it has a wider application. A fruitier version, first-tap Amber Birch syrup, is a flavourful accent for both sweet and savoury dishes. Drizzle it over a soft, creamy cheese such as Camembert or as a glaze for chicken, pork or salmon. Brush late-season Dark Birch syrup on your steak or as a finish for roasted vegetables.
Analyzed by the Food Development Centre at Portage la Prairie, birch syrup is high in calcium and antioxidants. There is only a short window of opportunity for harvesting birch syrup using a minimally invasive tapping and collection process. During a few weeks at winter's end, the Harts venture into the forest, cut the trails and set up sap lines. A high volume of sap is required to produce birch syrup — an average of 120:1 versus 40:1 for maple syrup.
How do they get the bacon inside the Birch Bacon jam? It's a secret. Glenda, who cooks up a storm over the hot ovens in the commercial kitchen at Little Britain Community Club in Lockport, says that the jam is loaded with bacon — about 46 per cent, by weight!
Open the door to a monthly bouquet subscription
Callia Flowers is the brainchild of Catherine Metrycki. Her bouquet-in-a-box is the only one of its kind today in Canada.
Go online, choose from four seasonal bouquets, each priced at $49. Or purchase a three- or six-month bouquet subscription. It's that simple. Presentation matters, says Metrycki, whose goal is to create catch-your-breath moments. When flowers from Callia arrive at someone's home or office, bouquets are hand-tied and luxuriously packaged in a distinctive blue box that is destined to become iconic.
Is it working — an easier and better way to create a special moment, that is?
Winnipegger Sharon Brokop recounts clearly the moment when she opened her door and a Callia box was handed to her for the first time. A gift from her son's partner, she recalls the pleasure she experienced as she lifted the lid from the box and unfolded the layers of tissue paper to reveal a fragrant, hand-tied bouquet. "The flowers lasted two whole weeks," she says.
Some of the flowers used for Callie's holiday arrangements include spider mums, Oriental lilies, blue eryngium, hydrangea, and alstroemeria mixed with winter greens, including pine, cedar, eucalyptus, and citrus-scented Carolina Sapphire together with pine cones and sprays of berries.
Metrycki is on the leading edge of a floral revolution. First place winner of the 2017 Manitoba Venture Challenge, her exclusively online flower delivery business, launched in Winnipeg only 17 months ago, has already expanded to Calgary, Edmonton, and Greater Vancouver — with plans to expand across Canada.
Is there someone you know who would say no to a gift of fresh flowers?
Handcrafted natural skincare
"People want to look their best, especially during the holidays," says Heather Urquhart, founder of Huna Apothecary. Yet, getting ourselves ready is often the last thing we do before company arrives. In the rush of the holiday season, skin concerns can be magnified, resulting in dry, dehydrated skin that lacks radiance and is in need of nourishment.
"Plants make powerful ingredients," Urquhart says.
Recently named the first international Power Woman in Green for her green beauty brand, Urquhart grows her own organic, botanical ingredients for her luxury skin-care brand at the Huna Homestead near Piney, Manitoba. A botanist, chartered herbalist and cosmetic formulator, Urquhart develops her scientifically based product at the University of Manitoba's Richardson Centre for Functional Foods and Nutraceuticals. She is also working with the Food Development Centre at Portage, where she can obtain pure plant (C02) extracts, hydrosols (herbal distillates) and essential-oil extractions.
Urquhart is resurrecting many traditional plant uses that have been used for centuries. There are so many plant varieties, she says, that pose an opportunity for the future. Urquhart grows 30 different plant species, which make up the active ingredients in the Huna line.
"We grow the exact species that have been documented for skin care," Urquhart says. There are different skin-care purposes, for example, for either Echinacea purpurea or Echinacea angustifolia. Only certified organic seeds are planted in the garden at Piney.
Timing matters when plants are harvested — whether it is before flowers bloom or at the exact time they first bloom — so that the desired properties are best achieved. "There's a kind of science and magic to it," Urquhart says.
Borago officinalis (borage) is nature's richest source of gamma-linolenic acid. GLA is an essential fatty acid found in the seed of borage. Urquhart says GLA holds moisture in the skin and prevents transepidermal water loss.
"It is the perfect skin-care ingredient," she says, "for an extreme climate like ours, which robs the skin of moisture."
It is also beneficial for inflammatory skin conditions.
Calendula has anti-inflammatory and antioxidant properties. It's a fantastic skin botanical that promotes rapid healing, says Urquhart, who grows this plant species more than any other.
Rumex acetosella is a native prairie plant that has been studied extensively, and is proven to lighten hyperpigmentation or sun damage in the skin. In comparison to hydroquinone cream, which is traditionally used by the medical community to lighten dark patches on the skin, rumex lightens to the same extent, Urquhart says — but without any of the negative side effects.
Urquhart says rumex is a beautiful Manitoba story, and that only one other skin-care company in the world uses it as an active ingredient. It is an ingredient in Huna's top-selling product, Revitalize Age-Grace serum, which also includes rosehip and sea buckthorn berry.
Non-local ingredients, including seaweed, clays, mango and shea butters, are ethically sourced from fair-trade suppliers.
In Winnipeg, Huna is available at Portia-ella at Outlet Collection. Huna products are sold in other Canadian cities and, in January, will launch in the U.S.
colleenizacharias@gmail.com