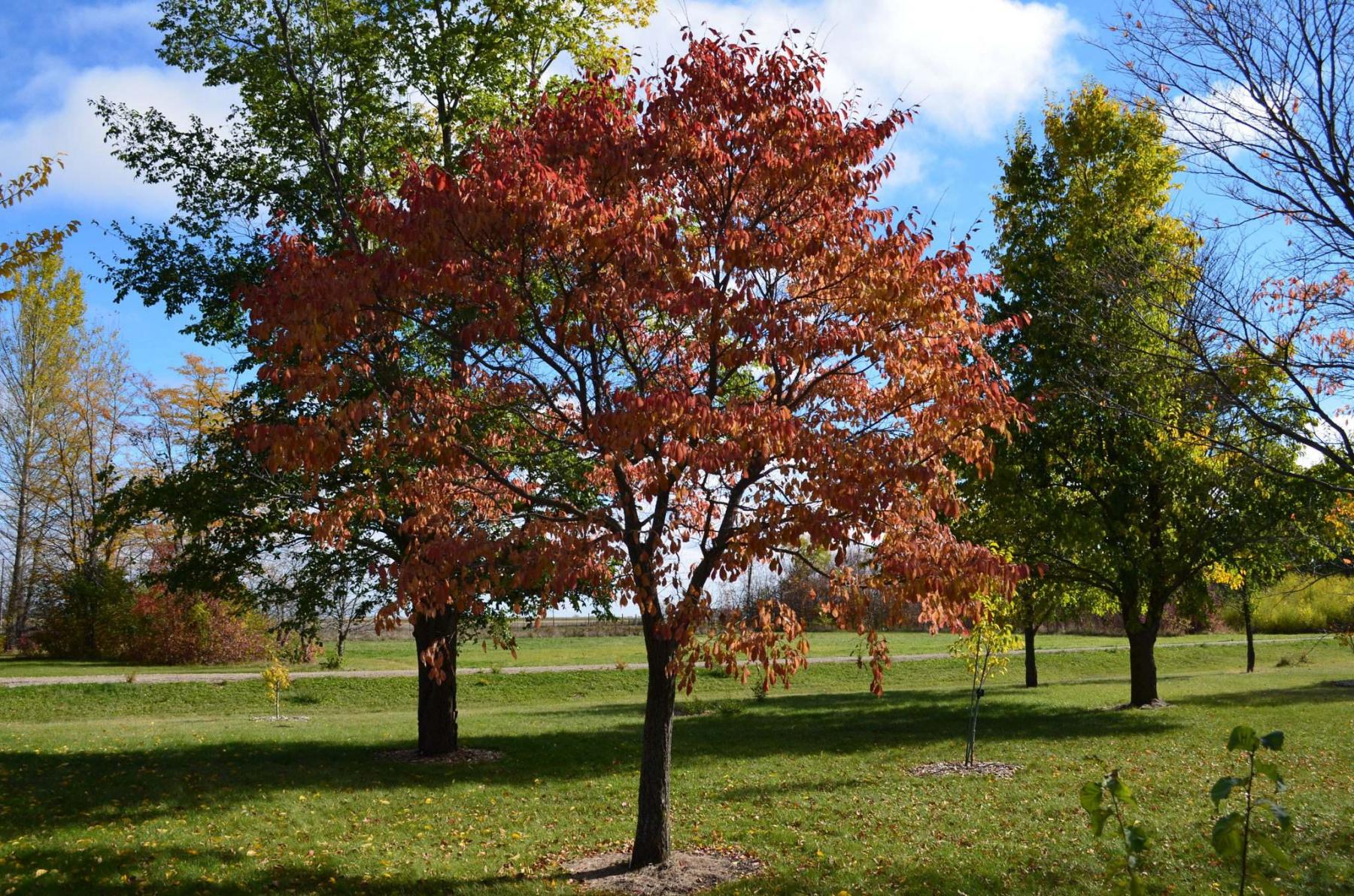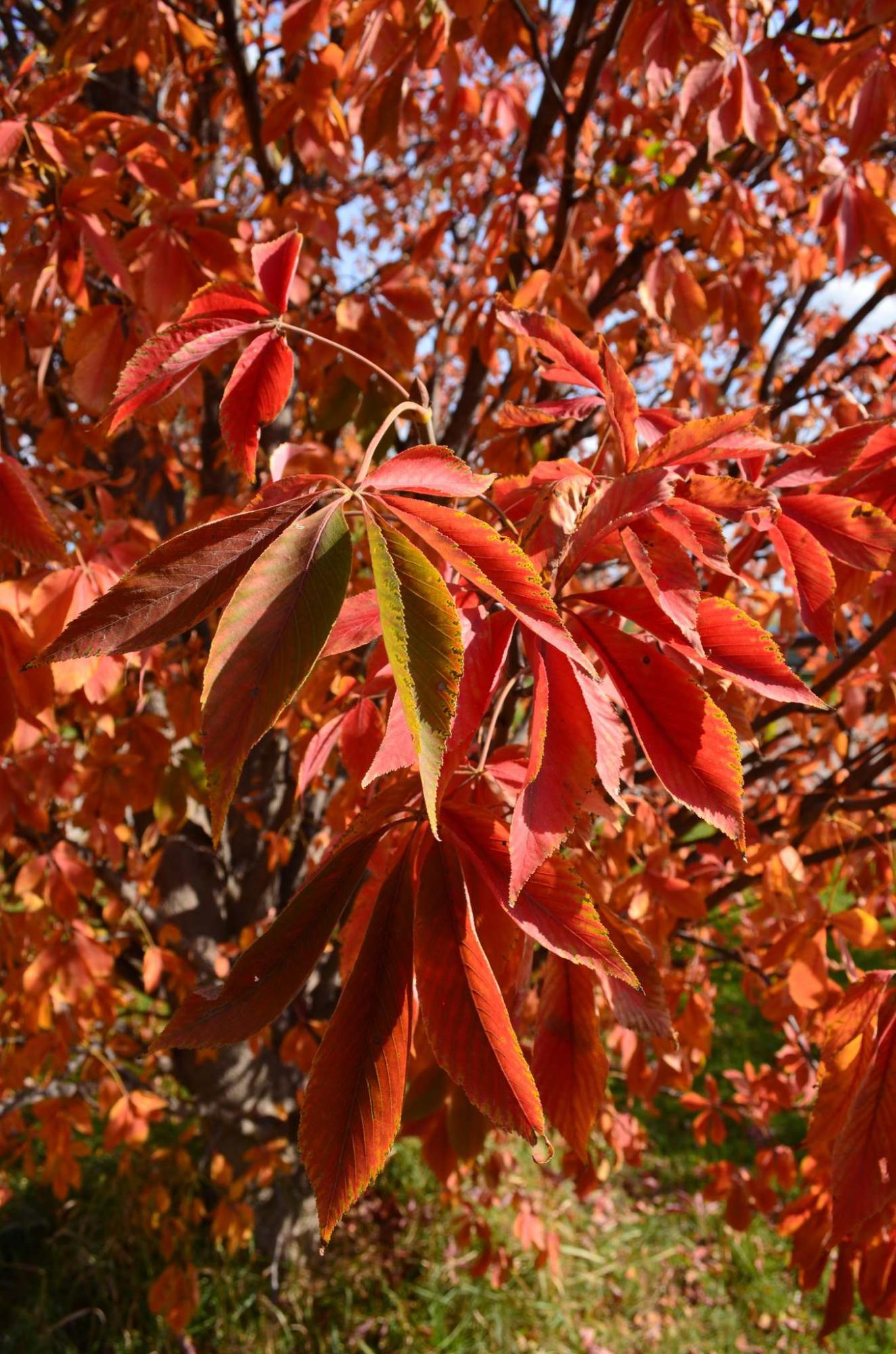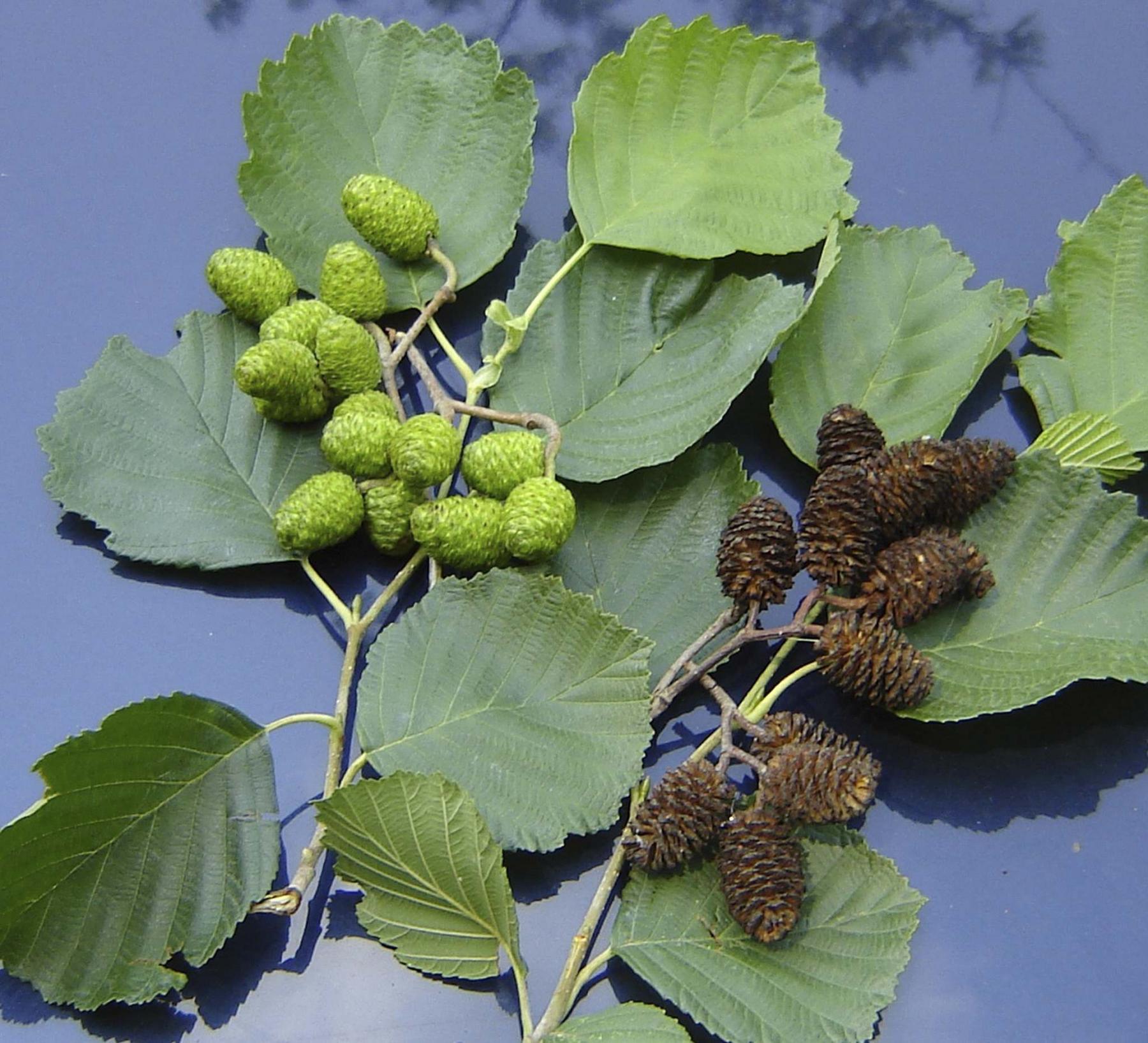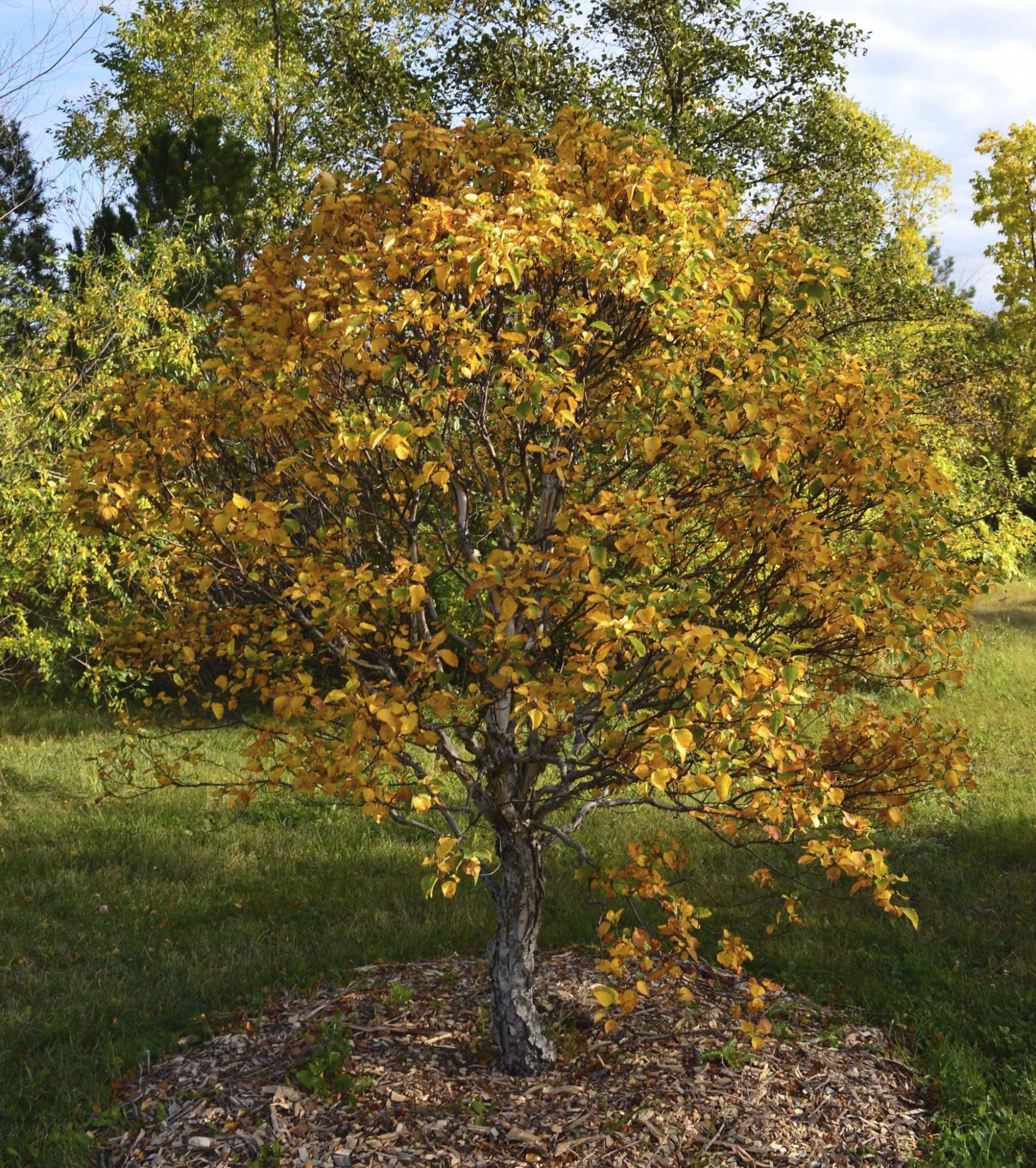 Trees have become an extremely important commodity. Perhaps at no other time in the history of our city and province has the value of trees been made so abundantly clear to us. We're not alone. Cities and towns across the northern Great Plains — indeed around the world — recognize the urgent need to plant millions of trees in the next decade alone. When it comes to diversity, there can be no compromise. Species diversity is key, as is the selection, evaluation and introduction of hardy superior woody plants.
The North Dakota State University (NDSU) horticulture research farm located near Absaraka includes the Dale E. Herman Research Arboretum, which has the largest collection of woody ornamental plants in the northern Great Plains, with numerous plant introductions to the nursery trade as a result of the extensive research conducted there.
The research farm is closed to the general public; however, the tall, broad gate to the fenced 80-acre site regularly swings open to welcome the many Canadian growers who come for the express purpose of meeting with Dr. Todd P. West, a woody plant specialist and project leader of the NDSU woody plant improvement program. "We work with every major Canadian nursery," West says.
Local nursery owners who make the trek include Wilbert Ronald, of Jeffries Nurseries in Portage la Prairie; Gerald Aubin, of Aubin Nurseries in Carman; and Sheldon Falk, of Falk Nurseries near Niverville. Rick Durand, prairie tree researcher and breeder at Bylands Nurseries in B.C., also visits. The NDSU research arboretum includes tree varieties bred and introduced by Ronald and Durand.
For these and many other Canadian nursery growers and breeders, the NDSU research arboretum serves as an essential northern hardiness trial for their own commercial nursery evaluation programs. For every trial planting that West tests for increased disease tolerance and winter hardiness, Canadian nursery growers are needed to also test and evaluate in their specific regions because that will be the true test of the potential for a test plant to graduate to the next step — commercial production.
Last week, I had the opportunity to tour the NDSU research arboretum with West as my guide. A tree lover, I felt like a kid in a candy store. The farm includes more than 5,000 species, cultivars and selections of trees and shrubs.
West says there is good reason to be excited about the elm species. "With the development and introduction of Dutch elm disease-resistant cultivars," he says, "it is the return of the elm." Prairie Expedition American Elm has excellent zone 3 cold hardiness and DED-resistance. An NDSU introduction, it was released in 2004.
Now we can look forward to a new DED-resistant variety, Northern Empress Japanese Elm. Elms are known for their yellow fall foliage. This very hardy small- to medium-growing elm with a rounded crown has fall foliage that transitions from green to a surprising apricot-orange to rich, deep burgundy-red. Northern Empress Japanese elm is gorgeous and produces very little seed.
"I can't say Northern Empress is completely seedless," West says, "but it is very, very low seed." It is so seedless, he says, that finding female flowers is nearly impossible — a nightmare for a breeder but a bonus for the consumer.
It takes 20 to 30 years before the NDSU farm releases a tree. Then it goes to nurseries in various regions to be trialled in their container or field-grown production systems. Typically, that takes another five to 10 years. Last winter, the coldest in 25 years, Northern Empress Japanese elm proved its mettle so well that it will soon be available in the marketplace. Both Falk and Bylands will have it ready in 2022. Falk expects to have small saplings available as early as next fall.
Here are some other exciting varieties from the NDSU research program that we can look forward to:
One of NDSU's newest releases is Lavaburst Ohio Buckeye, a narrow upright northern hardy Ohio buckeye selection with a unique and compact oval form. Buckeye tends to get leaf scorch, West says, but not Lavaburst. A really fast grower, it has brilliant orange-red fall colour. "One of the problems that people have with buckeye," West says, "is that the seeds are poisonous. Lavaburst produces hardly any seed and the seed is much smaller." Lavaburst is an exceptionally striking tree.
Northern Spotlight Korean maple, West says, is the hardiest of all the Korean maples. "It has come through winter temperatures lower than -40 C multiple times unscathed," he says. In 20 years of evaluation, it has suffered no winter stem or tip damage. Northern Spotlight Korean maple will grow to a mature height of 7.6 metres. The handsome palmate leaves are seven- to nine-lobed and are resistant to summer leaf scorch. Fall colour is an outstanding orange to orange-red.
When I saw Cinnamon Curls Dwarf Korean Birch, it was, frankly, love at first sight. But then I have a thing for dwarf trees. This enticingly compact birch tree (mature height is only 2.7 metres) has stunning creamy white exfoliating bark with cinnamon-coloured undersides curling in strips. The dark green foliage turns a beautiful golden tan in fall. Cinnamon Curls is tolerant of our higher-pH soils and is resistant to chlorosis, West says. It is also extremely drought tolerant, he says, and has great structure to the branching. "This variety looks gorgeous when the leaves are gone and there is a blanket of snow."
I was struck by the majesty and flawless appearance of Royal Splendor Norway spruce. Unlike Colorado spruce, West says, Royal Splendor Norway spruce is completely immune to needle cast disease, which causes needles to shed. Royal Splendor has a narrow pyramidal habit and attractive horizontal branching — not the drooping typical of the Norway spruce species. It is fast-growing and has bright green soft needles.
There are numerous other NDSU varieties which will soon be ready for the market. There are a number of interesting NDSU introductions already available. One is Prairie Horizon Manchurian Alder, the most drought-tolerant alder evaluated in NDSU trials. It has exceptional winter interest with persistent clusters of brown strobiles which resemble tiny pine cones. "Prairie Horizon grows so well and is so adaptable," West says, "that it should be on boulevards in every municipality."
Another unique variety is Northern Acclaim honeylocust, the hardiest of all the thornless honeylocusts. Northern Acclaim, which has lacy dark-green foliage that turns yellow in fall, is a true zone 3, West says. As well, it is a male selection, so it doesn't produce any seed.
As Emerald Ash Borer takes hold and if diseased elm trees are not removed and replaced at a faster pace in infected areas, residents in neighbourhoods across Winnipeg will be bracing for significant tree losses. Last week, as I toured the NDSU horticulture research farm with West, I felt not only optimism but genuine excitement. The possibilities for restoring a healthy, beautiful and diverse tree canopy that every one of us who live in the northern Great Plains desires and requires are limitless.
colleenizacharias@gmail.com