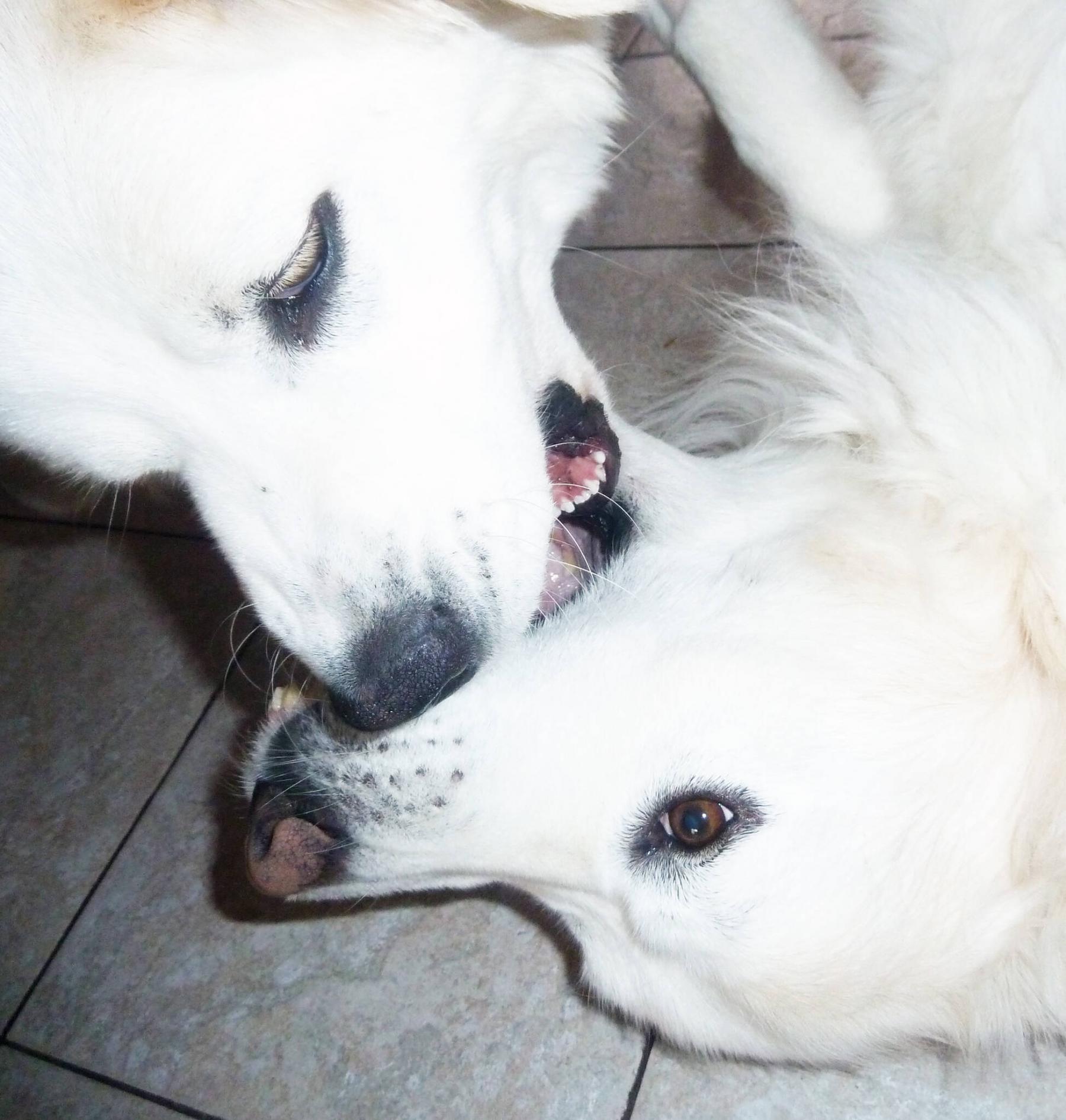 Oh for the love of Dog!
Imagine how the quality of life just in Winnipeg alone would drop if all of a sudden our animal family members disappeared.
I think too often we take for granted the joy and love they bring into our lives. Home certainly wouldn't feel like home to me without my three cats and two dogs. No longer having a human partner, I can't imagine how empty and stark this house would feel without these characters, and all the love they bring.
With the loss of my beloved border collie, Murphy, last summer, I decided I'd adopt a senior homeless dog, to give him or her some happy, loving final years to enjoy.
So the first senior pooch I adopted and immediately fell in love with died within a month. It was a happy month for him, but his passing so quickly just about killed me. Many tears.
However, since homeless animals don't have time for us humans to grieve, I soon after adopted a big lovey Great Pyreenees, 8, who I called Winston. Except for some recurring ear infections he's been fabulous. Immediately got along with the cats.
Then, the masochist in me woke up and said, "Hey, pssst, I've got a GREAT idea. How about adopting a younger homeless female to keep him company and also give him exercise, romping and playing?"
Had done that before once with an older dog, and a year later, the old guy's heart murmur had disappeared. "Adopted a puppy did ya'," said the vet.
Got a few extra years out of the old guy. They had a blast.
So this time I found a great Pyrenees mix at Animal Services, about a year old, gave them a trial introduction, and they got along great! "Where do I sign", said I, and brought her home. She was excellent with the cats too. Hurray.
Her name (came with her) "Clementine", which seemed a bit magical because Winston Churchill's wife's name was Clementine. Meant to be.
So all went well for about three weeks 'til Clementine had to be spayed, then kept quiet for about two weeks so as not to rip out the stitches. So I kept her as quiet as I could for a few days, no wrestling, then took her in for a check-up. Surface stitches ok, third layer in, ripped apart. Repair, full time cone now, and leash her to pee. That put her pattern off, so she started to pee in the house. Rats. And when I put her on a leash to go pee, she exploded like a grenade with excitement, putting the stitches at risk again. Fortunately they held.
When it felt she'd healed enough, I let her out into the yard alone to pee, and with all the snow, she found just how easy it was to jump the fence (risking the incision catching) and romp around 'til she felt like coming home.
Neighbours kept arriving at my door with a giddy Clementine. Help. So, attached clothesline wire to a tree to keep her here, she broke two of those. Over the fence. Whee!
Then it sunk in what I'd done to myself. I have self-inflicted raising another teenager. Mercy.
And because of global warming, and many of us with dogs will be doing this, I've forced myself into having to do a fence reno' this summer, somehow raising it by at least a foot (to 6 feet), which is about the time I'll find she's a digger, and have to find a way to stop her from going under. It's a long fence. Man.
Nevertheless, I'm so glad I brought her home. There are at least two kinds of lonely. People/company lonely, and heart lonely. With furmily members at home, your heart need never be sad. So go adopt a new buddy today. Trust me, you'll be thrilled you did. Happy weekend. FETCH!
Now where is she?
Comments and feedback welcome!
lmustard1948@gmail.com