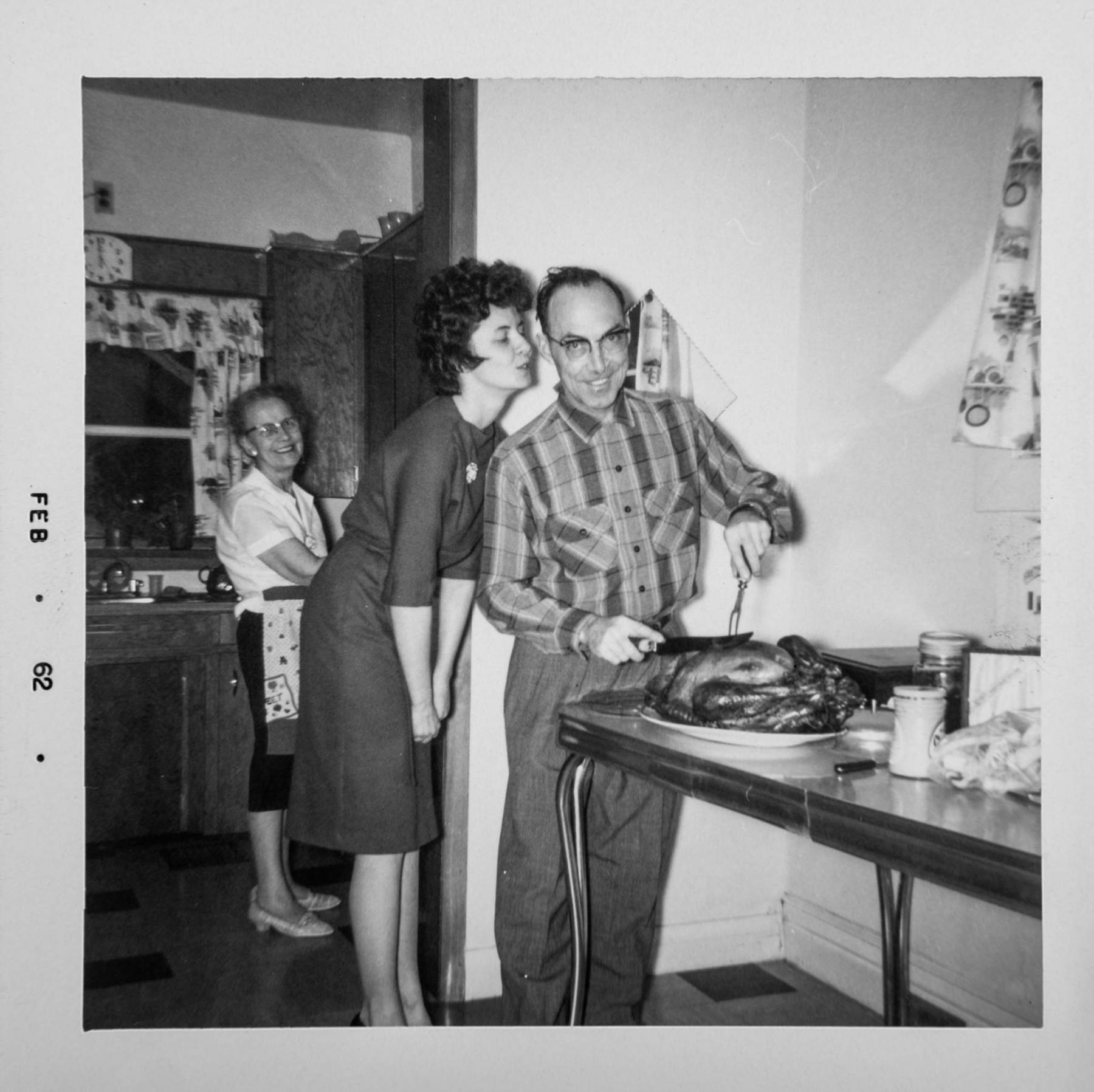 I bow before you today to ask a small favour. Please don't throw out your family photographs or old films.
Not long ago, I was speaking to someone who had a stack of decades-old family photographs, and he threw them out.
"Why keep them?" he said. "Even I don't know most of the people in them, they don't mean anything to anybody, so what's the point in having them around?"
Well, for one thing, family memories aside, they are a photographic record of a truly transitional period on this planet — the era that took us from horse and buggy to the moon.
Whether families want them or not, they should be going somewhere for safekeeping, for preservation — or at the very least, be scanned for storage in a computer file, with all the information about them you can possibly collect included.
Actually, they should stay in your family, though. You may not be interested in them at the moment, but imagine if you could look at pictures of your ancestry from 400 or 500 years ago — seeking the origin of the shape of your nose, perhaps.
That would be fascinating and give you someone to blame. So, likewise, with the pictures and film you have now, maybe 300 years from now a future cousin might freak out with joy to be able to see family faces from centuries gone by and be totally grateful to you for doing your best to keep them available.
Members of the Mustard family have always been avid picture takers, especially my dad, Joe, and his brother, Jack.
A treasure I have been appointed guardian of is my uncle Jack's films from the 1940s through the late 1960s. The family history therein is invaluable: film of so many people who are gone now, alive and recorded exactly as I remember all of them. What a gift. Included in those films is a tour of main street Killarney (Broadway) back in the early 1950s, a moment in time that lives on forever thanks to my uncle Jack's foresight. My whole family is alive in those films.
Unfortunately, I confess to being a procrastinator when it comes to having those films professionally transferred to DVD, or whatever technology it is these days — something I have to get off my butt and get done before they crumble into dust.
My dad's pics fill many albums and truly document the history of the Mustard family from the 1920s through to the 1990s, at which time I was taking lots of pics along with other family members, so that record is current to this very day.
From my parents' pictures, I have great shots of the three grandparents I never got to meet. I think they heard I was coming and buggered off. I also have pictures of the dogs and cats I loved so much back then, of family picnics with all the aunts and uncles and cousins. Just mentioning this makes me hungry for a hard-boiled egg with lots of salt and pepper.
There are tons of pictures of the family farm my grandfather, Arthur Mustard, homesteaded back around 1883, the huge trees and gardens he and my grandmother planted and grew so well, along with the house he built.
These pictures are important because the farm site is now once again plowed fields of crops with no sign that a family was born and raised there and no sign that my dad's twin sister Annie, who died two days after childbirth (1907), is buried in that field where my grandma's beautiful garden once was.
So, please. Do whatever it takes to save your family history, even if it means donating those photos to a library, or me, just not at the dump beside all those glorious pianos folks are throwing out.
Comments or feedback, love to hear from you at lmustard1948@gmail.com.