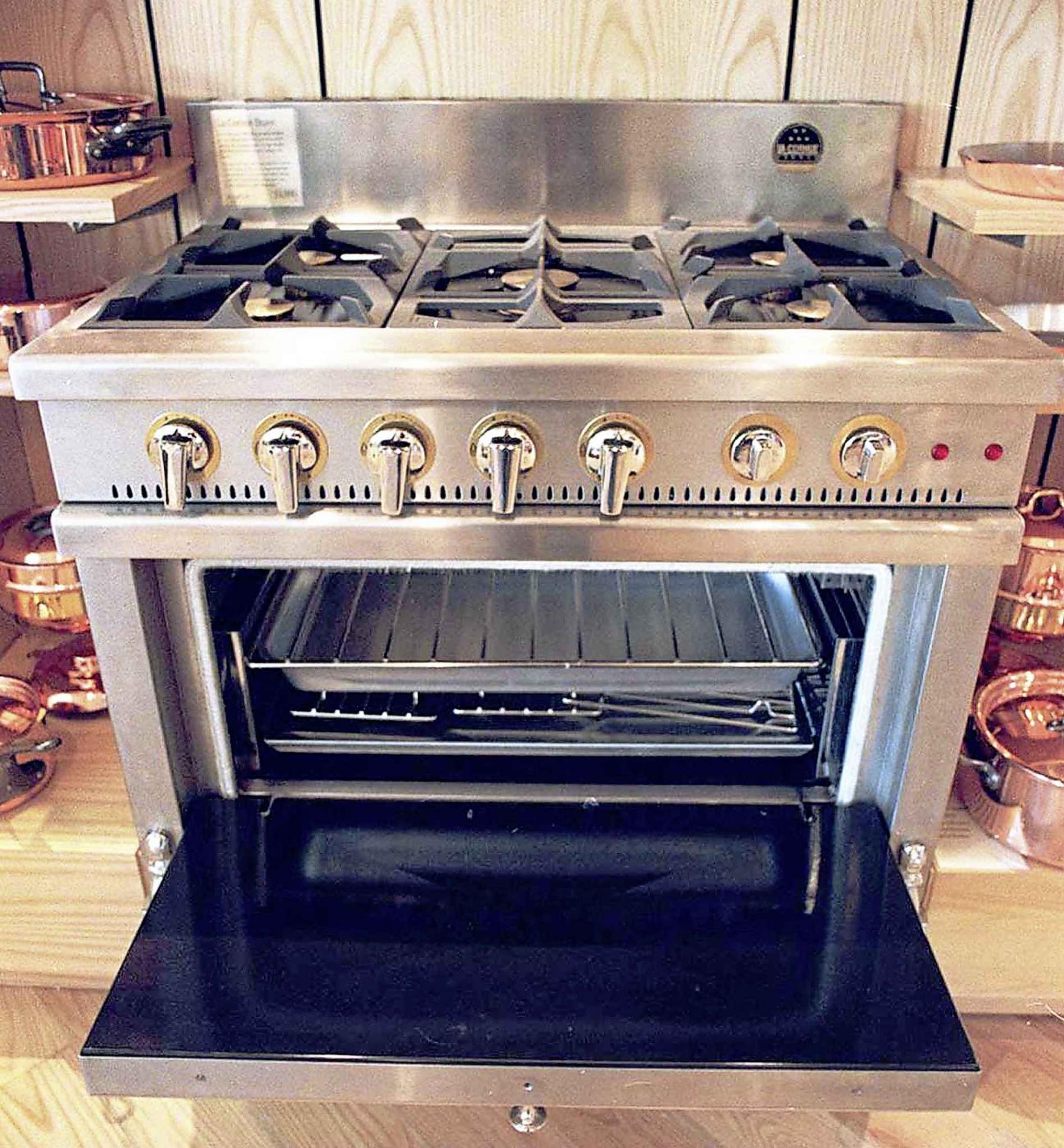 Question: We recently replaced our old microwave/convection combo oven with a new unit. This one has a shiny stainless-steel interior. I am having difficulty removing some baked-on grease stains, which are not really very heavy, they are more like splatters. Several times I have tried the usual recommended process including a coat of baking soda, followed by vinegar and water solution being boiled for several minutes in the oven and left for several more minutes to allow the steam to loosen the grease. I have not had a significant degree of success. Do you have any suggestions for either a homemade cleaning solution that will really dissolve the grease, or a commercial product that is safe to use in this oven? — Madele
Answer: Since the interior of the appliance is stainless-steel, you may want to consider wiping the inside of the oven with a little olive or mineral oil and a green scrubby pad. This technique will remove marks on the walls and polish the interior of the appliance. For regular cleaning, use dish soap and water. Rinse with water.
Question: We just moved into a new house in the country and the doorknob in my child's room keeps hitting the wall and marking it up. Other than purchasing doorstoppers, do you have a temporary fix? — Tracy
Answer: The easiest solution (other than a doorstop), is to slice off a section of a tennis ball and push it over the doorknob to prevent it from damaging the wall.
Fun tips
— No need to spend your money on purchasing a piggy bank. Cut a slit on the bottom or back of an old teddy bear and use it to store cash (be sure that no one accidentally washes the teddy bear). — Cole
— For an inexpensive stain on raw wood, try tea. The stronger the tea the darker the stain. When dry, seal with a varnish. — Lynda
— Whenever I eat at a Chinese restaurant, I keep the chopsticks that I am given. I lay two of them on top of bowls in my fridge when I want to stack another bowl on top. This prevents the top bowl from falling into the foil wrapped, bottom bowl.— Glenn
Note: Every user assumes all risks of injury or damage resulting from the implementation of any suggestions in this column. Test all products on an inconspicuous area first.
Reena Nerbas is a popular motivational presenter for large and small groups; check out her website: reena.ca.
householdsolutions@mymts.net