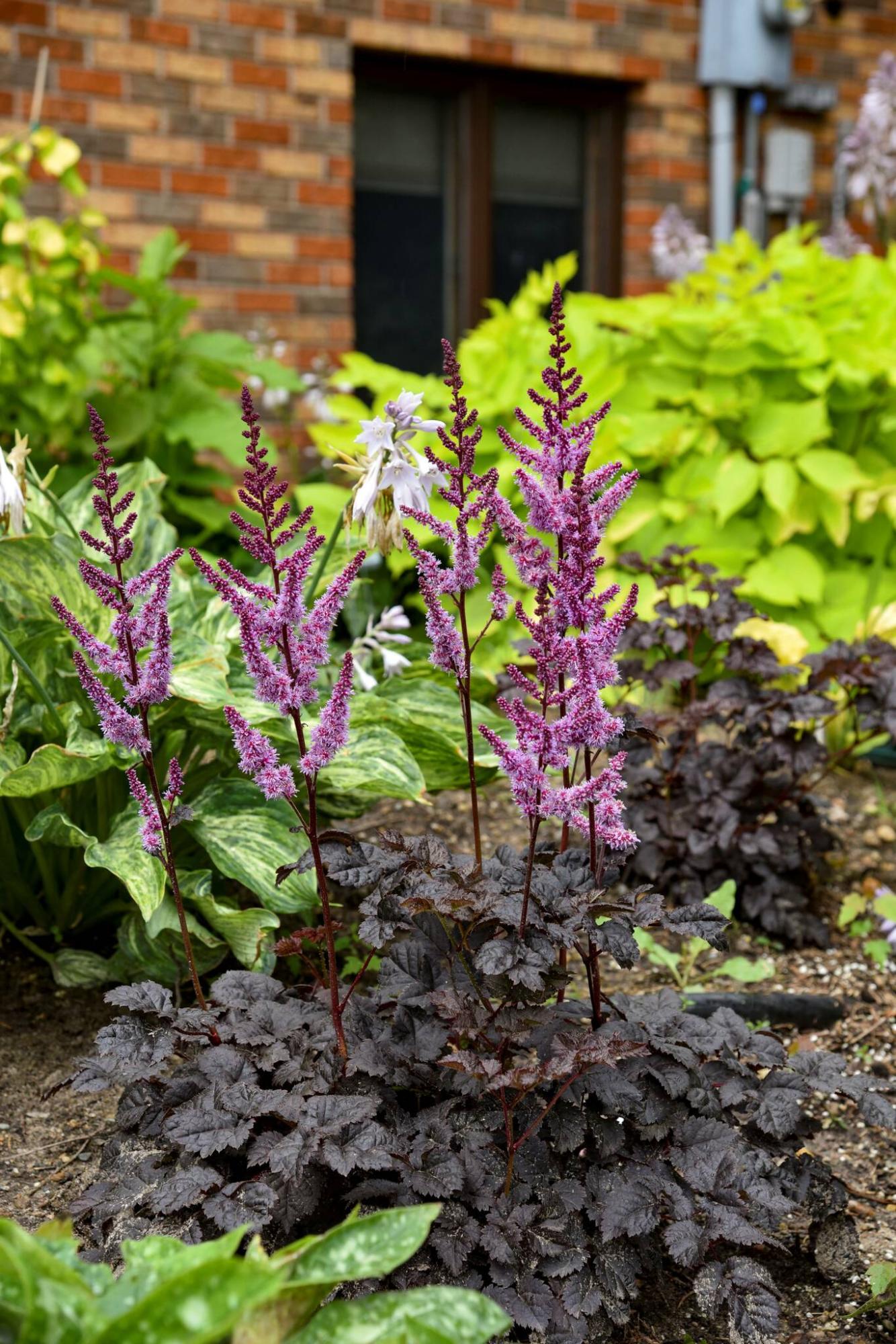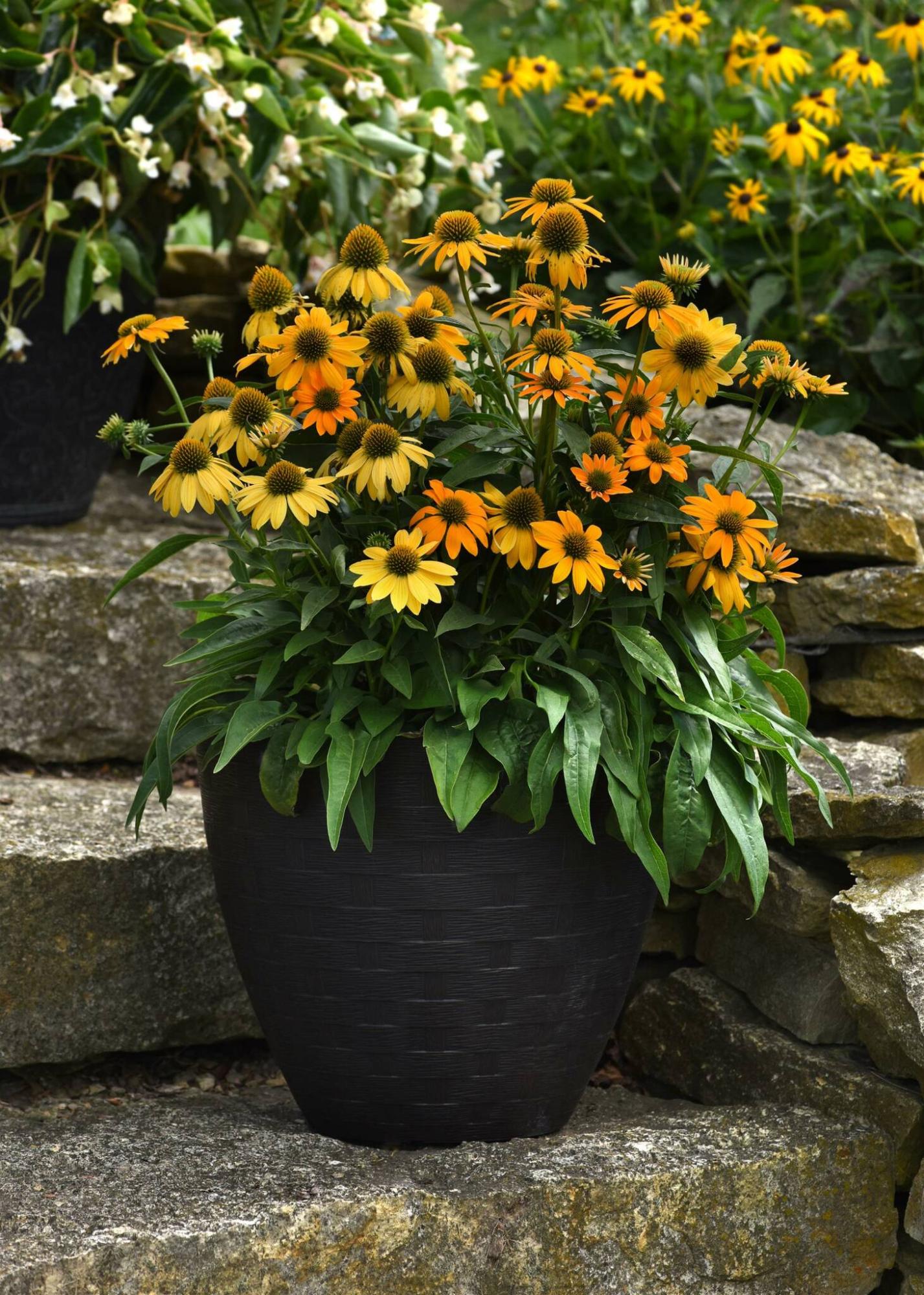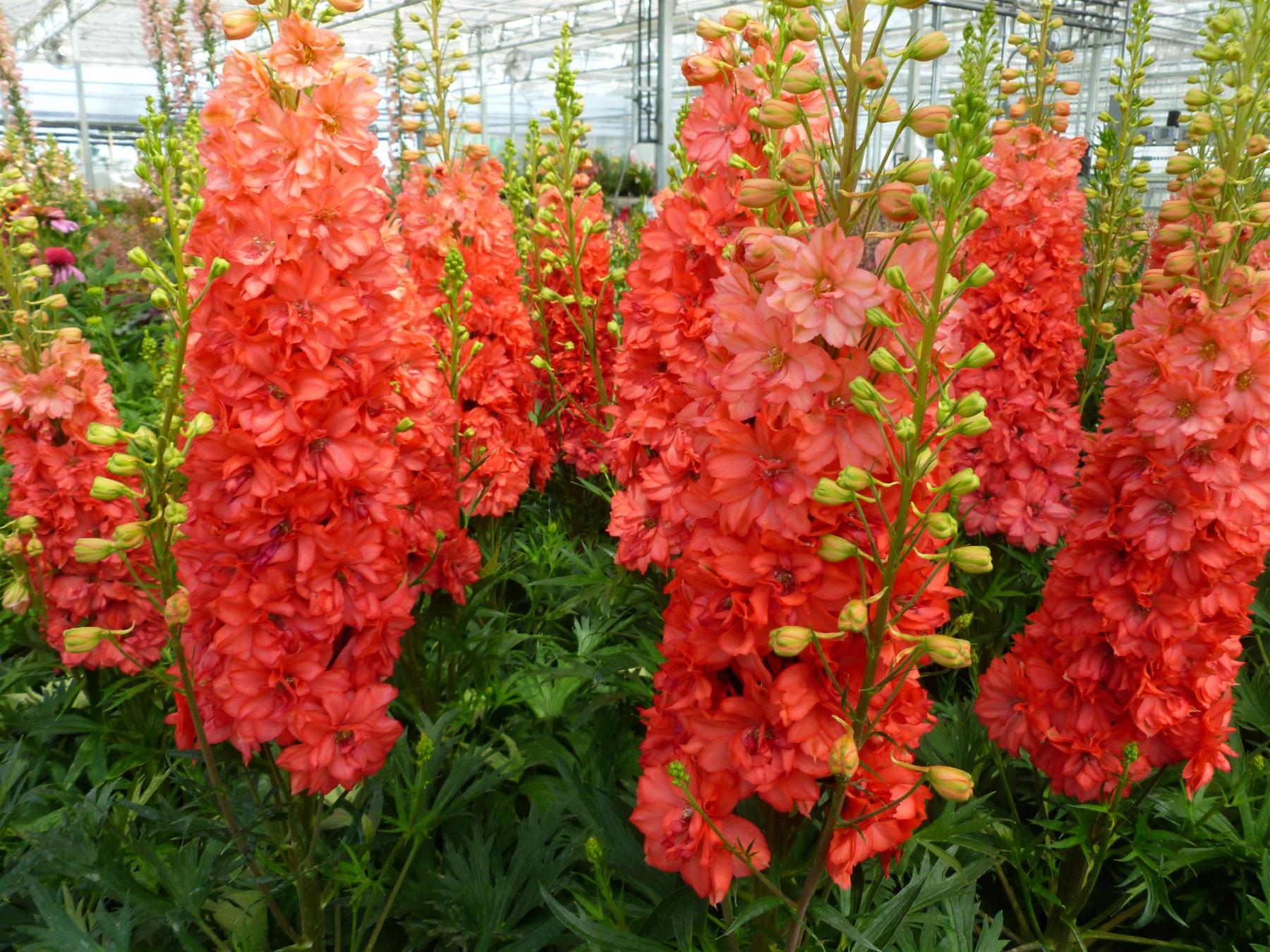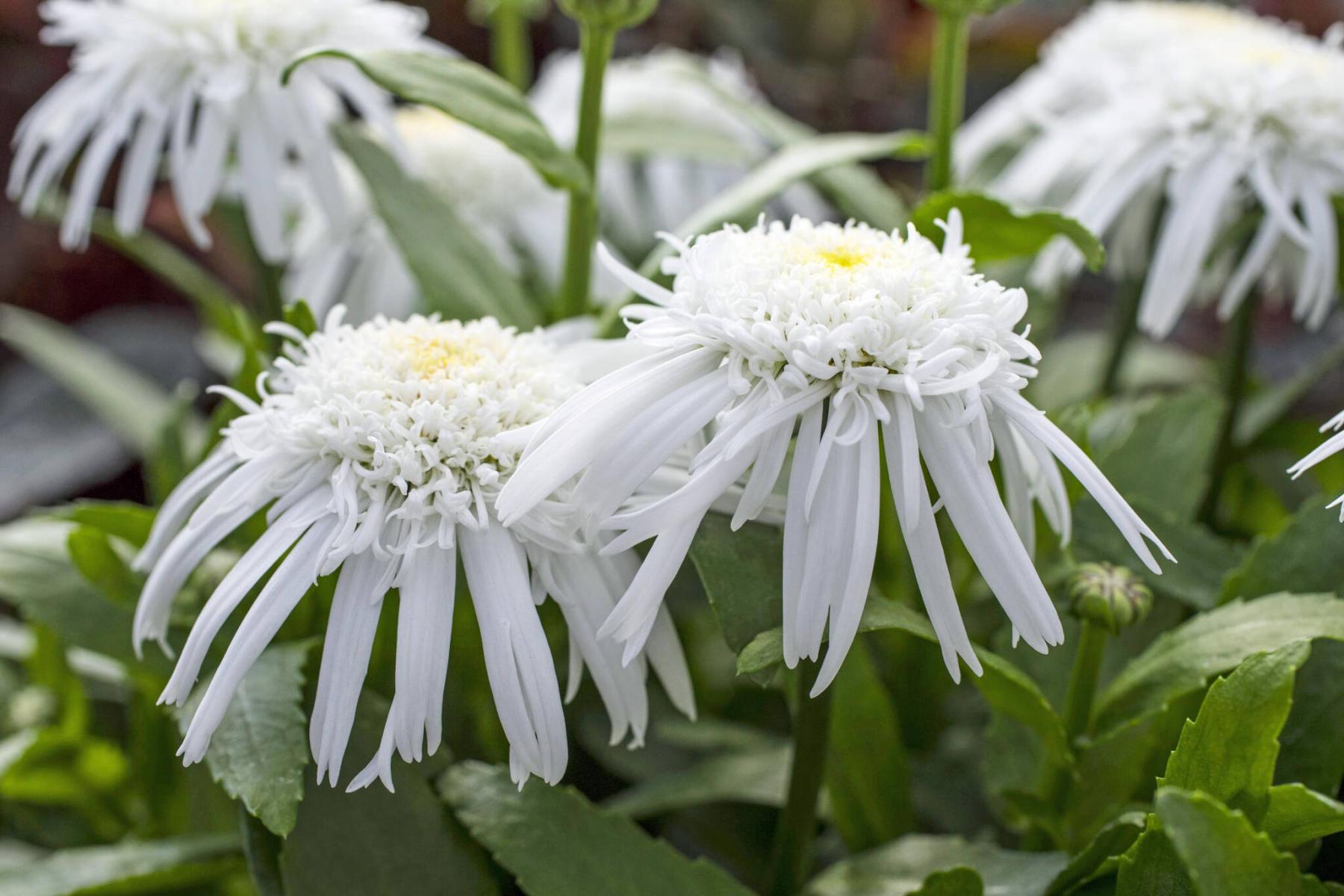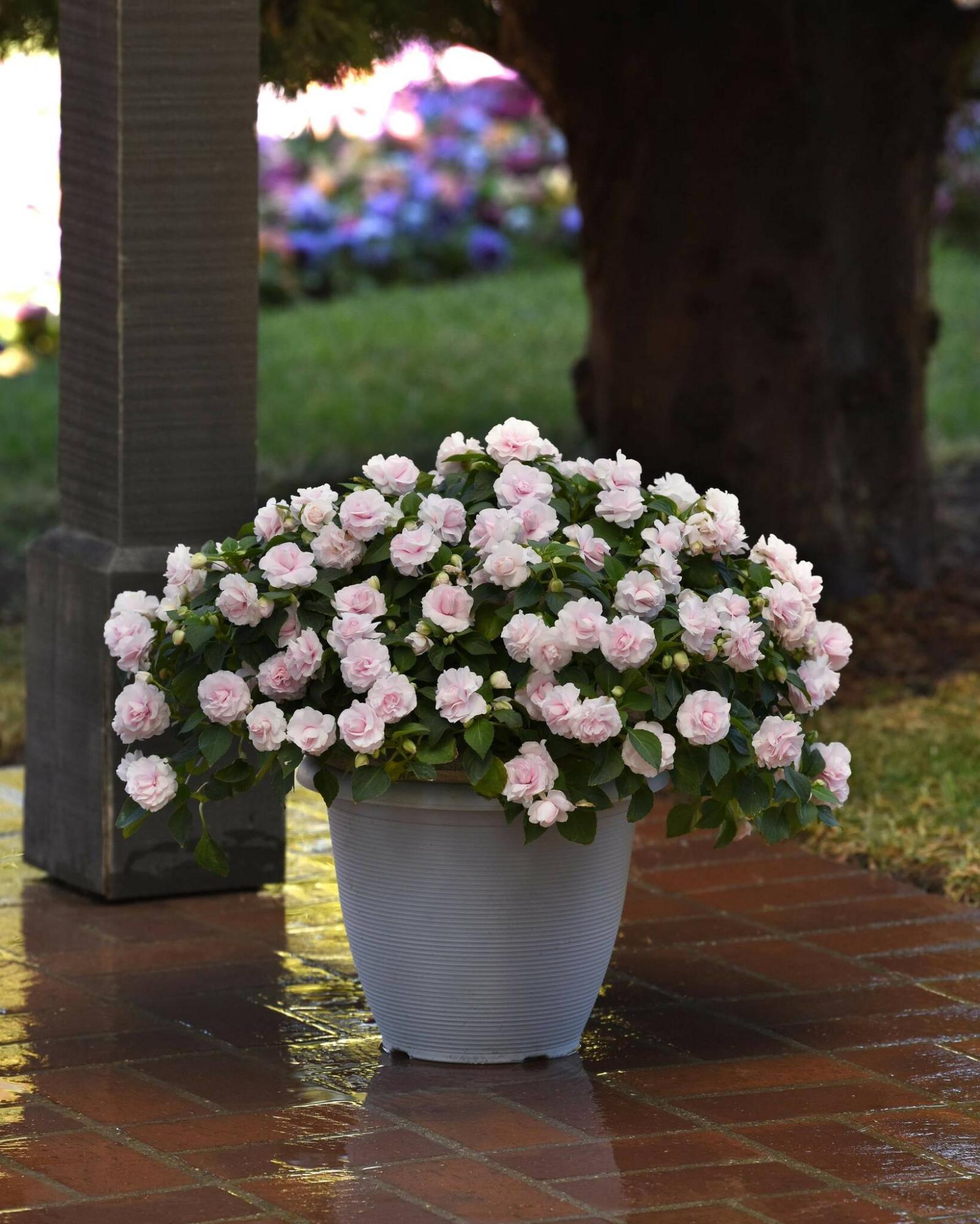 Each new year brings gardeners oodles of new plant varieties to consider for our outdoor spaces.
Despite the vast number of new annuals and perennials, most are the result of extensive breeding, development, and trialing over a period of several years prior to their introduction to the market. Here are some of the fascinating newcomers to watch for in 2023.
Dark Side of the Moon from Proven Winners is the only dark-leaved Astilbe chinensis cultivar with purple flowers that's on the market today. If you like Chocolate Shogun astilbe with its bronze foliage because it brings something different to the landscape, you are going to love Dark Side of the Moon which has deep chocolate burgundy leaves, dark stems, and raspberry buds that open to rosy purple flowers.
The emerging leaves are yellow with a dark margin before transitioning to near-black shades. Blooming in mid- to late summer, Dark Side of the Moon is well-suited to an area that receives filtered sun and even moisture.
Hardy to Zone 4a, it is deer resistant and rabbit resistant and grows to a moderate height of 55 cm (22 inches). Dark Side of the Moon will look stunning in part-sun beds or containers. It will produce fewer blooms if it is planted in shade.
Echinacea Artisan Yellow Ombre coneflower from PanAmerican Seed is the newest colour in a series that includes Red Ombre and Soft Orange. The large flowers (7-10 cm, 3-4 inches) are a warm golden yellow.
I trialed Artisan Yellow Ombre in my garden last year and was amazed by its first-year flowering performance. Last summer I talked to Felicia Vandervelde, PanAmerican Seed at Vanstone Nurseries Grower Day about Artisan Yellow Ombre.
"It really shines in the second year but does fantastic in the first year as long as you start it early enough," she said. "Artisan Yellow Ombre is a great one for first year flowering."
I planted mine as a small plant in early June but by early August it stood tall and bushy with an abundance of large, long-lasting flowers.
Artisan Yellow Ombre has performed very well in plant trials and has been named an All-America Selections perennial winner for 2023. It is recommended to plant this pollinator-friendly, Zone 4a perennial in full sun with well-drained soil for best overwinter performance.
I added a layer of mulch to the area around my plant in late fall for winter protection and look forward to seeing how well it overwintered.
Delphinium Red Lark is a recent introduction from Darwin Perennials that is creating a stir with its stand-out coral-red flowers. There is no question that this vibrant, floriferous plant will bring excitement to the garden and be high in demand come spring but there are still some questions about its cold hardiness.
When it was first released, Red Lark was classified as Zone 5 but in reality may be hardy to Zone 4a or even Zone 3b. Duayne Friesen, Ball Seed sales representative, has trialed Red Lark delphinium in his Winnipeg garden since 2021.
"It is a seedless type so even in perfect climatic conditions (exceptional snow cover), it won't be long lived but the flower show is well worth it," said Friesen. Both in 2021 and 2022, Red Lark flowered in Friesen's garden by the last week in June and the last flowers lingered till the very end of July.
"It puts on a really good show as there is nothing like its colour."
Delphinium Red Lark grows to a height of approximately 61 cm (24 inches) and produces multiple flower spikes. A breakthrough in delphinium hybridization, the strong coral-red colour is unique to the genus. Red Lark is a sterile hybrid that will not reseed. Grow it in flower beds or containers.
There was limited availability last year and quantities will again be limited this year, said Friesen. The hunt will be well worth it.
While we can be confident that we will find Dark Side of the Moon astilbe, Artisan Yellow Ombre coneflower, and Red Lark delphinium at some local garden centres in spring, will we also be fortunate enough to find Leucanthemum Carpet Angel?
One of the most intriguing new perennials for 2023, Leucanthemum Carpet Angel from Green Fuse Botanicals is the world's only ground cover Shasta daisy.
Picture this: at just 15 cm tall (6 inches), Carpet Angel has large 7 cm (3 inch) white flowers that boast a second inner frilly bloom and dark green foliage. It can act as a groundcover spreading up to 20 inches wide, but it also features exceptional branching which means more flowers.
Groundcovers are tremendously useful as edging at the front of the garden border. Carpet Angel has a long flowering season and is hardy to Zone 4a. It is a 2023 AAS Perennial Winner. If I were to draw an analogy to the NHL draft, Carpet Angel Leucanthemum would be my first-round selection. This is one to watch.
Spring always brings a treasure trove of new flowering annuals. New Solarscape Interspecific Impatiens is a dead ringer for SunPatiens but with a twist. Put the two side by side and it may be impossible to tell the difference between them. Both are high-performance, sun and heat-tolerant flowering impatiens that are available in a range of colours. The difference is that SunPatiens is a New Guinea impatiens hybrid that is produced from vegetative cuttings.
New Solarscape Impatiens was in the breeding pipeline for more than 10 years and is the first interspecific impatiens series from seed which is a significant advantage to growers because it offers a cost-efficient alternative.
The Solarscape series includes five colours – Neon Purple, Magenta Bliss, Orange Burst, White Shimmer, and XL Salmon Glow. I grew all five in my garden last summer in full sun and part shade. Solarscape looked sensational in garden beds or containers. The large flowers bloomed non-stop the entire summer.
I was especially impressed at how well the flower display stood up to strong winds and pounding rain.
New Double Impatiens Glimmer is an award-winning double impatiens that will steal your heart with its rose-like blooms. The new series which has seven colours may look like a delicate beauty but when I grew it last year, it maintained its good looks throughout the heat of the summer and bloomed right into October.
Glimmer is the first double impatiens series with high resistance to Impatiens Downy Mildew. It has a lovely mounded, spreading habit which gives it an elegant look in shade planters and hanging baskets. It is essential to not let the soil dry out. Glimmer will thrive best with frequent watering as well as a monthly fertilization schedule.
The seven colours include Salmon, Appleblossom, White, Burgundy, Dark Red, Bright Red and Hot Pink. Last summer I grew Glimmer as a standalone plant but plan to combine it this year with something lacy, perhaps Diamond Frost Euphorbia and maidenhair fern.
There will be many wonderful new plants for gardeners to look forward to this year.
colleenizacharias@gmail.com