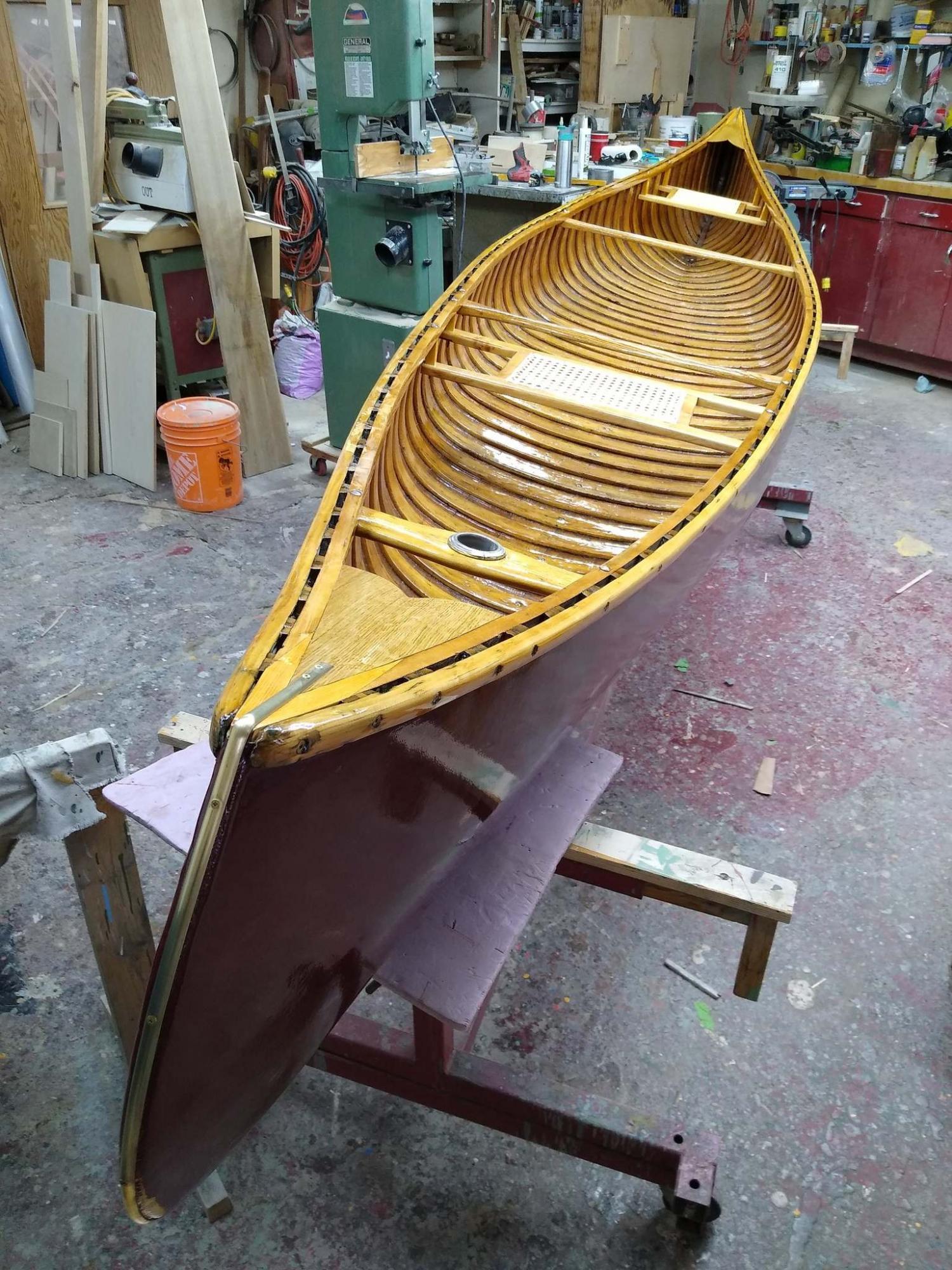 Got any heirlooms kicking around?
You know, those valuable objects that have been around for generations.
I have a few here at home, one of the most interesting being a ring my Grandma Lyle (née Baird) brought with her from Scotland when she came to Canada in 1914. It's a very pretty, delicate ring with my great-grandmother's hair woven through it. I keep thinking I should take it with me on my next psychic medium visit to see if I might have a chat with my GG. If I do, I'll let you know how it went.
Winnipegger Jeff Liba, chief executive officer of Variety Manitoba and of the well-known Liba family, no doubt has a few precious heirlooms in his care, one of them he has just had restored to its original splendor.
That would be his gorgeous 4.5-metre Chestnut Sailing Canoe, this one manufactured in the late 1800s to early 1900s in beautiful New Brunswick.
What we do know is that Jeff's great-grandfather Ernest Collett bought it and put it to good use beginning in the 1920s in the Malachai area, where it was the only mode of transportation from the train to the family cottage, a distance of about two miles across the lake.
No doubt it survived many a choppy, chilly cruise. That's a long way in bad weather.
Liba says this family treasure delivers "incredible memories of my grandfather, John Collett, back when I was six or seven, teaching me how to paddle, how to follow the shoreline safely, and how to steer into rough water rather than take it on sideways."
He enjoyed many a summer, until age 12 or 13, fishing with grandpa in the old Chestnut, or just going for rides.
Liba recently took the canoe to Doug Ingram of Red River Canoe and Paddle, who, after restoring countless canoes, sums them up as follows: "I've become convinced they are as much vessels of memory as vessels of transportation."
Excellent description. Ingram tells me Liba's canoe was in particularly good shape for such an old canoe, allowing it to be a "restoration instead of a resto-mod" as many poorly stored and maintained canoes require.
So just a heads-up that if you have an heirloom canoe or perhaps an old cedar strip boat you're hoping to preserve, take note of Ingram's experience and find a way to store it properly, in out of the weather and kept dry, or that vessel of memory you'd like to hang onto will rot into the hereafter right before your eyes. Not good.
There was a time not long ago, just prior to restoration, that Liba wasn't so sure he'd stored it away responsibly enough. Back in 2005, he had put it under the deck of the family cottage at Woodchuck Bay, just off of Clearwater Bay, where he'd covered it with a tarp. He then moved away from Winnipeg, not returning until 2016.
The deck, which was closed-in, had since had raised flower beds installed skirting it, and a wall of hydrangeas and soil blocking access to the storage space door, which had to be dug out to get at it.
Much to his relief, he found the canoe almost exactly as he'd left it, and to make a longer story shorter, got it to Ingram who gave it new life, and Liba is thrilled that he is now able to put it in his daughter Sophie's care, and hopefully future generations, for many years to come.
Such a nice story. Thanks for sharing it with us!
Comments and feedback welcome!
lmustard1948@gmail.com