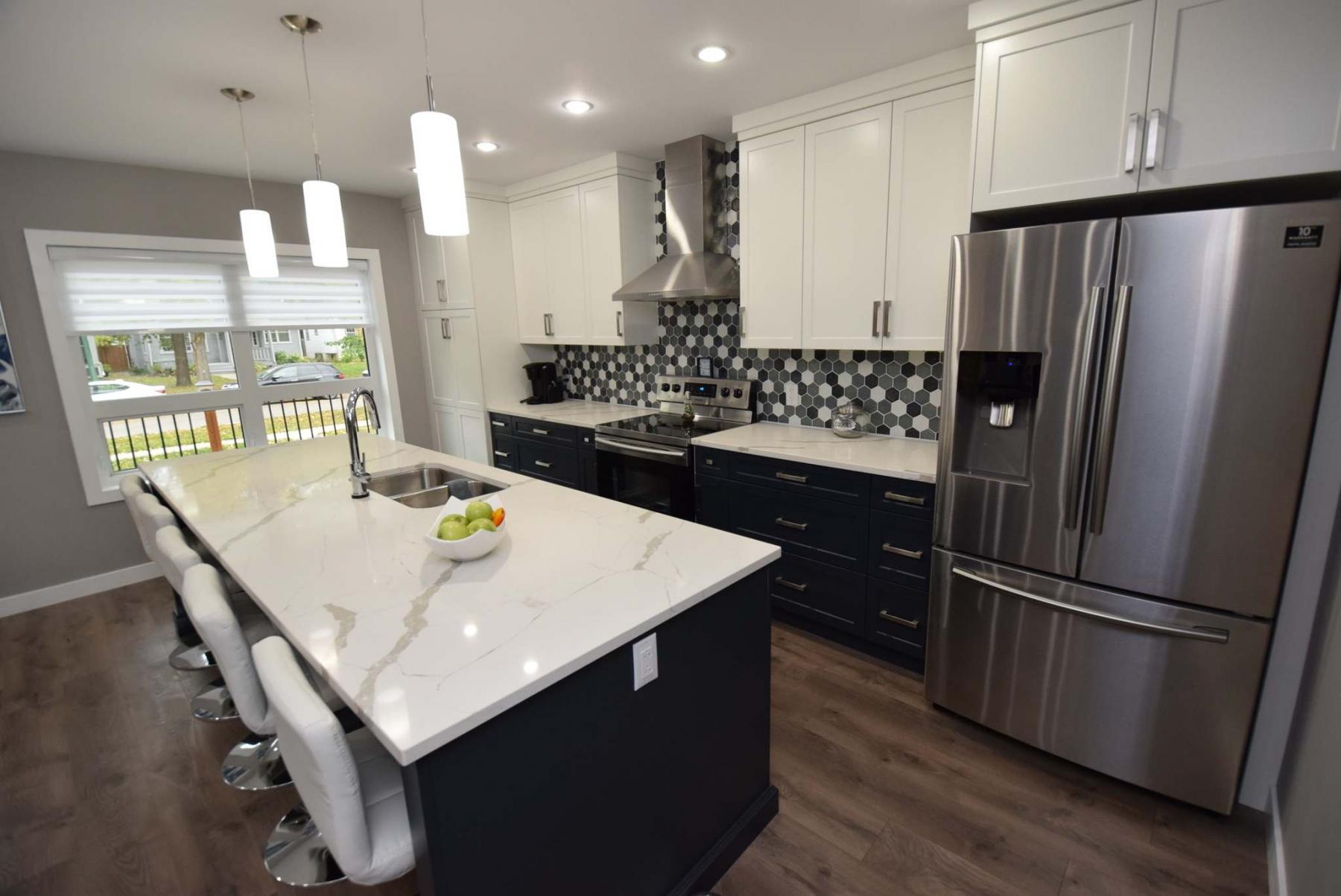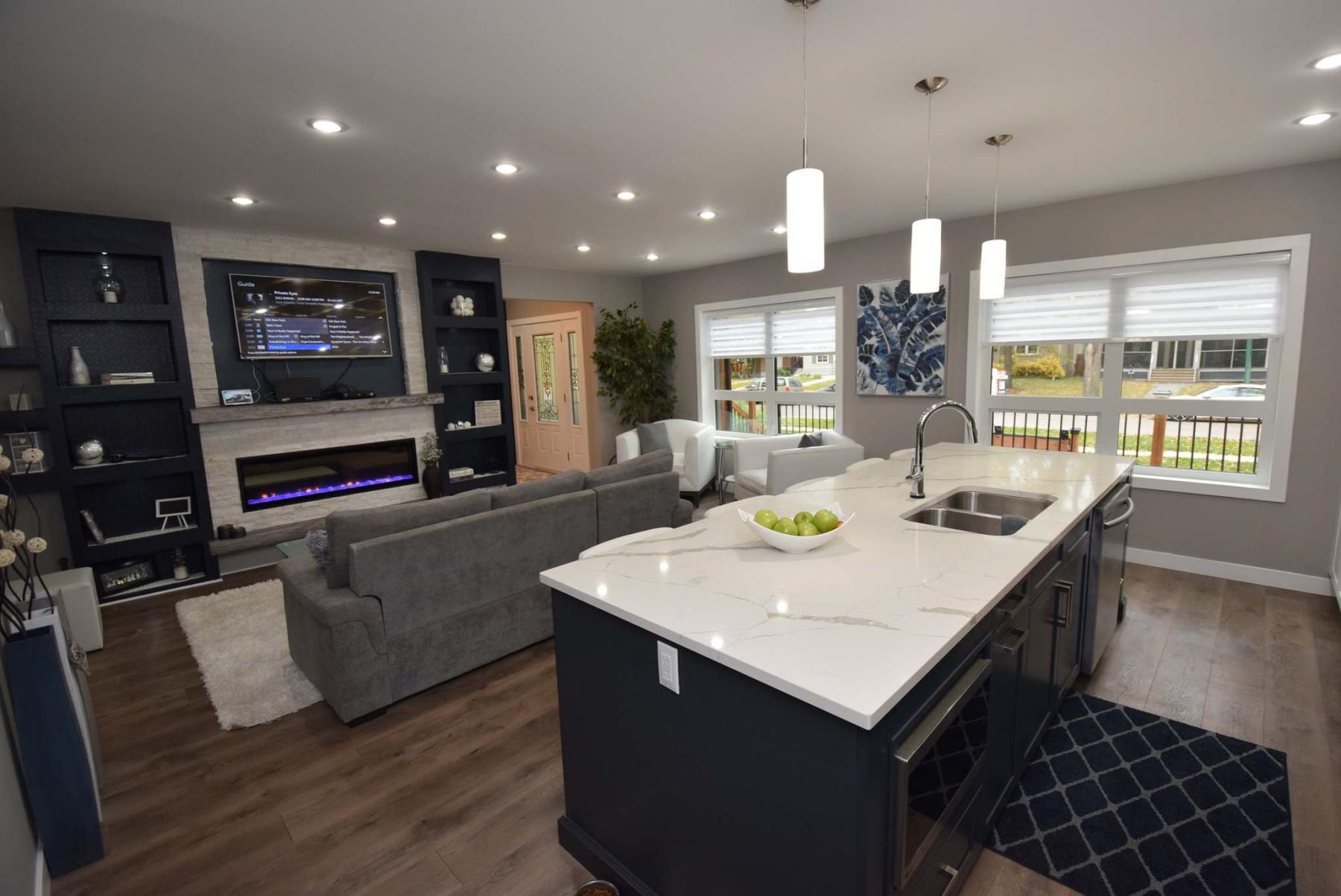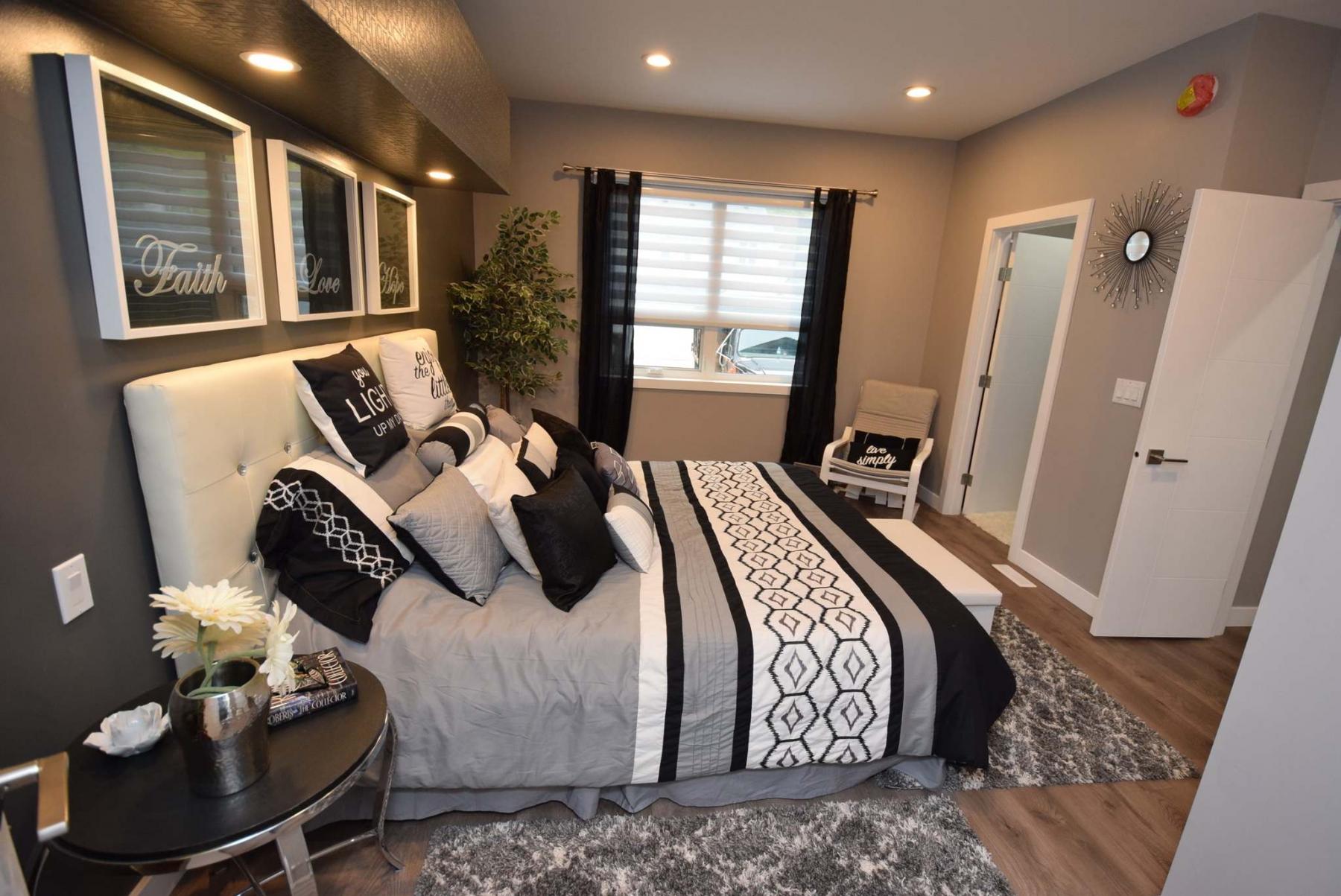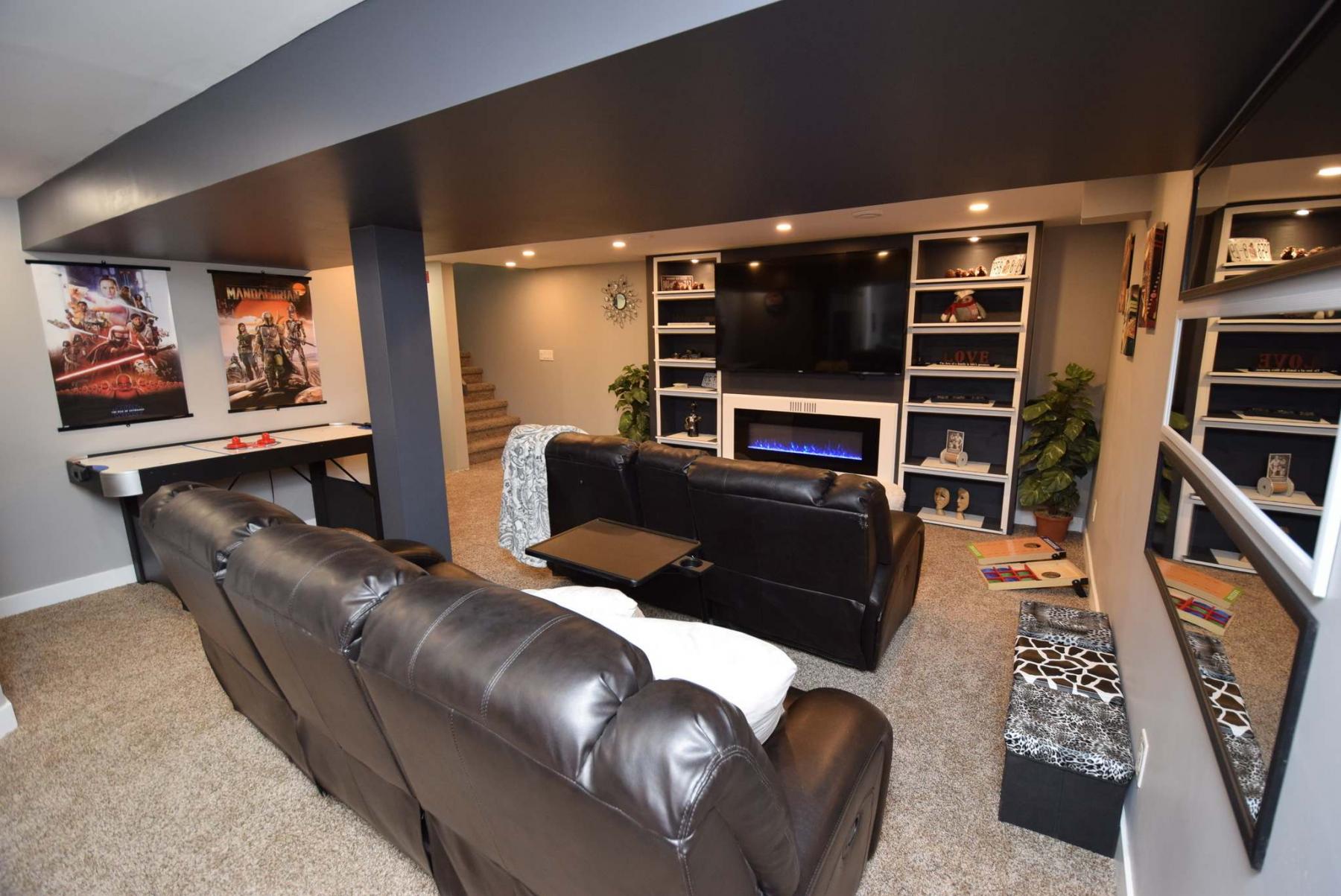 A little over two years ago, a tired-looking bungalow occupied an oversized lot at 380 Campbell St. in North River Heights.
Today, the home that sits on the beautifully-landscaped 50-by-120-foot lot bears little resemblance to its predecessor, which was built in 1928 and was a full 750 sq. ft. smaller.
"The renovators who bought the home took two years to remodel it," says Dan Benger of Royal LePage Alliance, listing agent for the 1,630 sq.-ft. bungalow. "As a result, the home you see now is 95 per cent new construction. It's a 21st-century marvel that features superior construction, up-to-date finishes and cutting-edge technology."
The moment you look at the home, it's evident that the renovators spared no expense in bringing it up to modern standards.
For starters, there's an amazing front porch that spans the width of the home. Then, when you look closely at the exterior, it quickly becomes evident it's not clad with your run-of-the-mill vinyl siding.
"It's actually KWP siding, an engineered wood product that offers the authenticity and warmth of wood, yet is far more durable," says Benger. "When you combine it with the meticulous landscaping and oversized lot, it gives the home tremendous curb appeal."
The same attention to detail that was applied to modernizing the home's exterior and surroundings is also evident the moment you step inside.
Not only was the foyer enlarged, but it also features a very contemporary space to the right of the front door.
"There's a big walk-in closet that was placed to the side of the tiled entrance," he says. "That's not a common feature in River Heights homes."
The next design feature that comes at you isn't common, either: a wide-open great room. Benger says the renovators went all-out to create an exceptionally functional — and fashionable — main living area.
"They actually lowered the floor to increase ceiling height to a full nine feet. After doing that, they opened up the area to create an open-concept great room that's a masterpiece of design, style and function."
There's no hyperbole-laced realtor-speak there. Thanks to a well-ordered layout and two huge windows on its front wall, the great room is bright and free-flowing. Well-placed pot lights on the smooth, painted ceiling provide additional illumination, while rustic-looking laminate plank flooring adds warmth.
The kitchen is a spectacular yet functional space with a huge quartz island that seats five — its wealth of white cabinets pops on a tri-tone hexagonal tile backsplash — and the eye-catching family room is a modern, tastefully-finished space.
"Again, the attention to detail is incredible," he says. "The built-in entertainment is gorgeous with an electric ribbon fireplace with cultured stone surround, with a weathered wood-style mantle and TV area above with rich blue background and cultured stone trim. There's also custom shelving either side of the fireplace and TV."
While the home's front portion was designed to offer practical panache, its rear portion was designed to offer function — with a few sprinkles of luxury thrown in for good measure.
The function comes in the form of three huge secondary bedrooms, a mud/laundry room.
Not surprisingly, the master suite provides the fashion, and plenty of it.
"It features a double-door entrance that leads into a spacious bedroom with big window on its rear wall and pot lights above. The three-piece ensuite comes with a tile floor and five-foot walk-in shower, and the walk-in closet comes with lots of built-in storage," says Benger. "The bedroom wing is an addition, and is fully piled."
Finally, there's the home's lower level, which is also thoroughly contemporary.
"It's fully-finished with a media area with beautiful custom entertainment unit, wet bar, games area, high ceiling with pot lights and two-piece bath," he says. "There's also a new high-efficiency furnace and hot water tank in the mechanical room along with a sump pit.
Benger says the care and attention to detail that went into remodelling the home is nothing short of incredible.
"It was an absolute labour of love — nothing was overlooked. It's super-solid, the construction and finishes are superior, and the home is located in one of the city's most sought-after areas," he says. "It's one of the most astonishing homes I've had the pleasure of listing."
lewys@mymts.net
The Details
Location: 380 Campbell St., River Heights North
Year Built: 1928; remodelled in 2020
Style: bungalow
Size: 1,630 sq. ft.
Bedrooms: four
Bathrooms: three-and-a-half
Price: $629,900
Contact: Dan Benger, Royal LePage Alliance, 204-296-9040
Open House: Sunday, Sept. 27, 2:30-4:30 p.m.