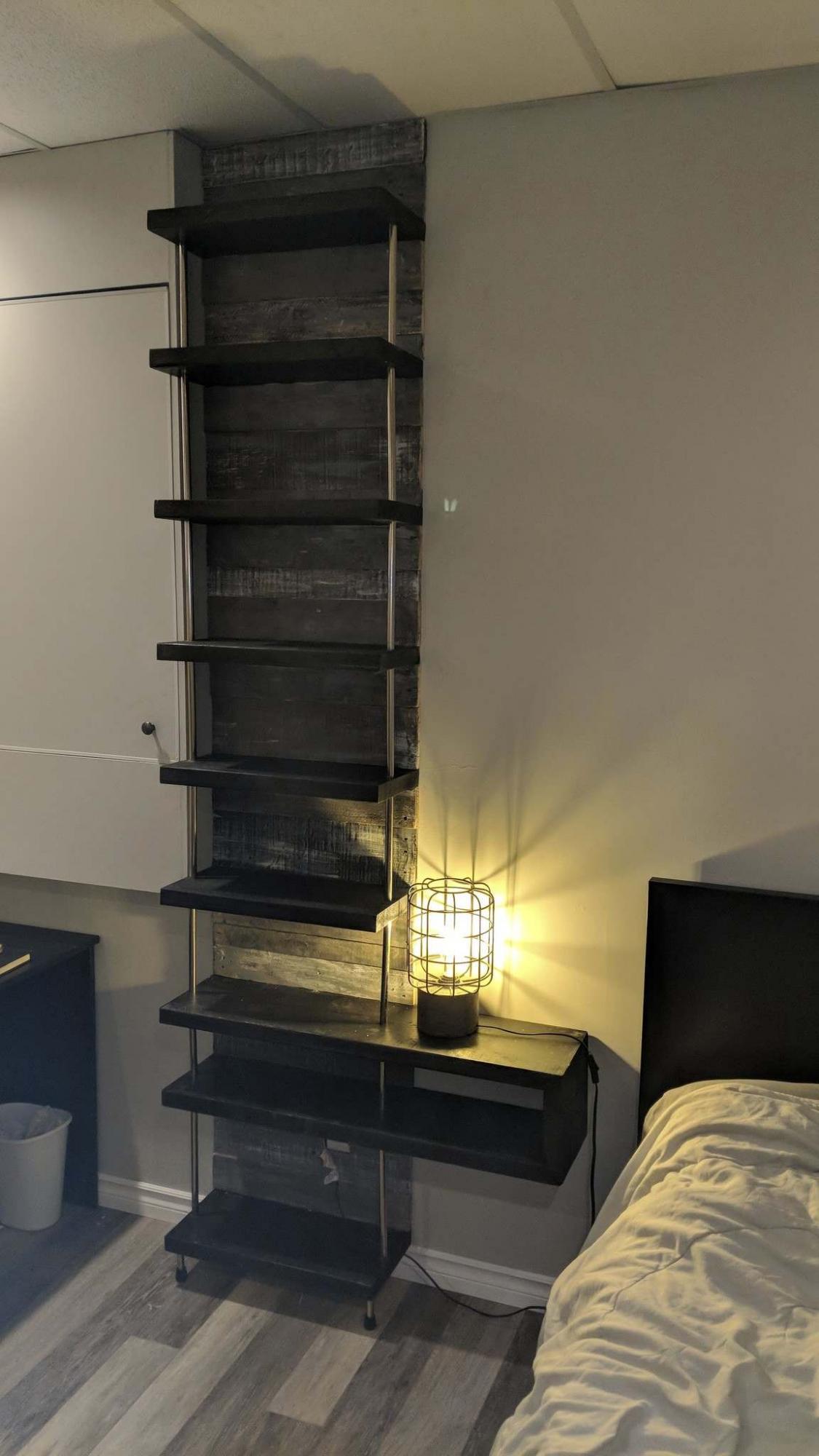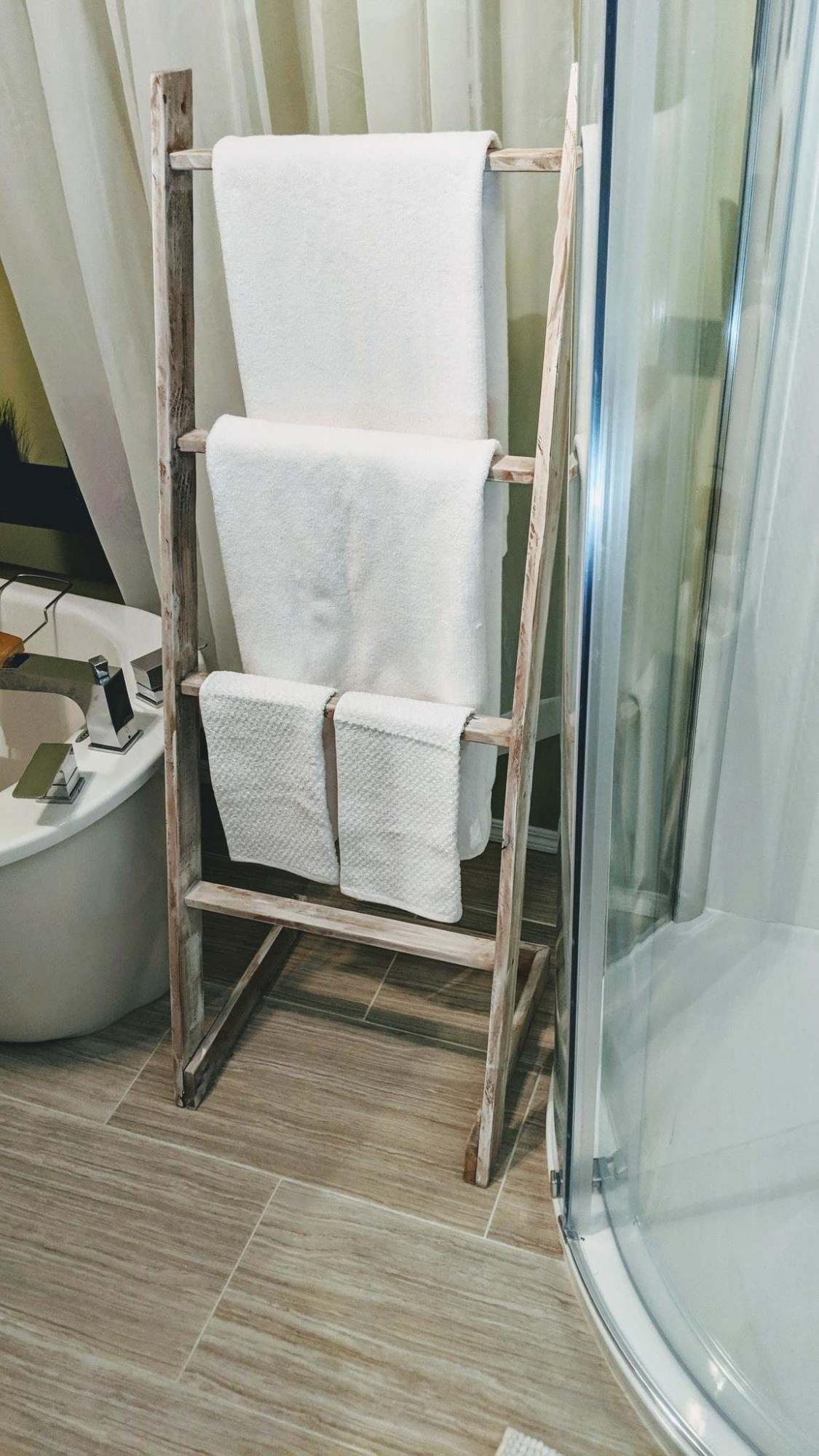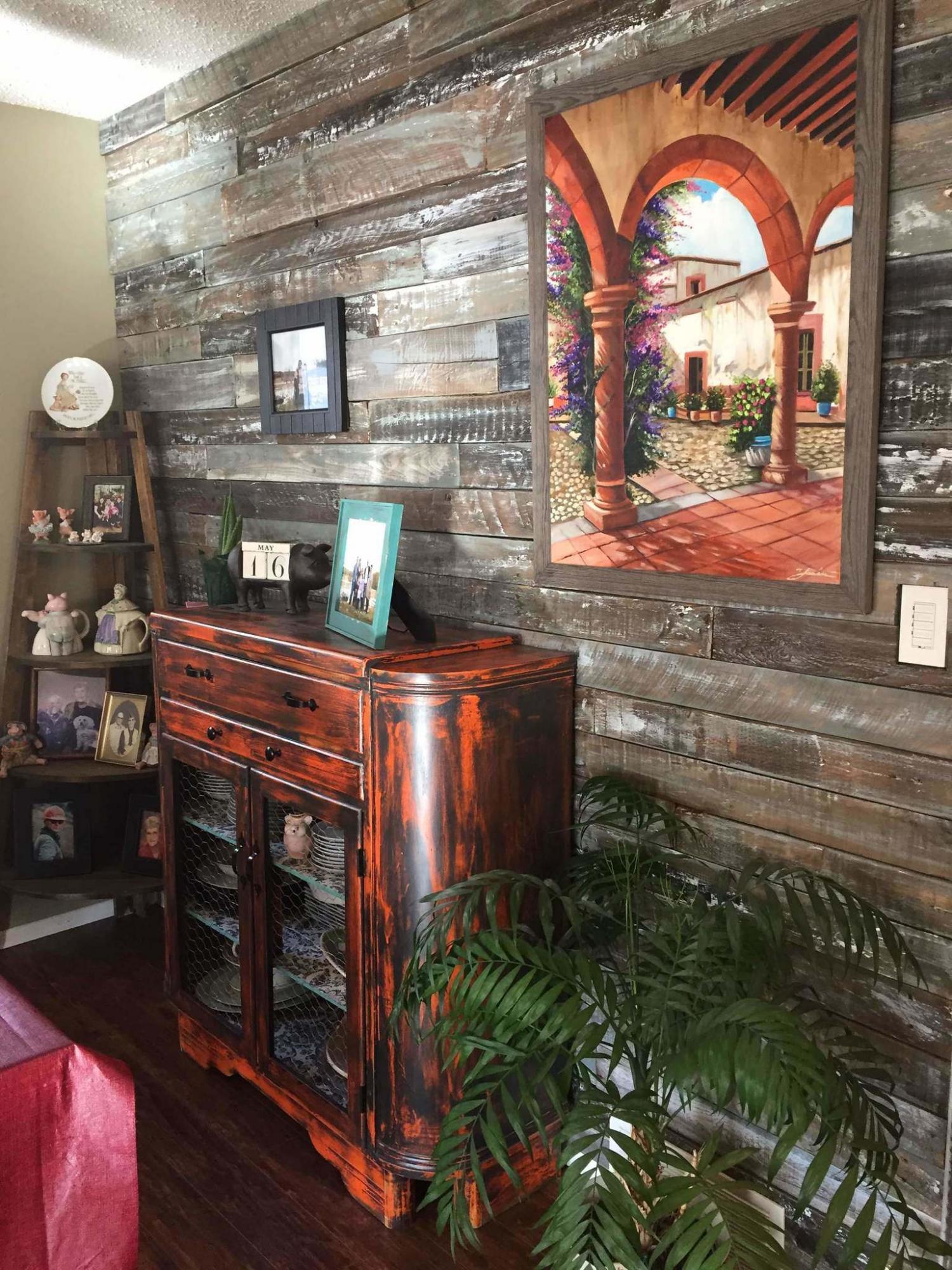 Palate, palette, pallet.
Today's column is about the great things Winnipegger Alan Sirtonski is doing with one of the above.
In case you're confused, the palate is the roof of your mouth, a palette is the flat board an artist mixes paint on, and the third pallet — our star for the day — is a platform onto which goods are loaded.
Alan's company, Reclaim Your Room, "specializes in creating accent walls, fireplace surrounds, media walls, wood furniture and home decor accessories from reclaimed pallet wood."
Bravo. Excellent idea! He does amazing work!
A floor installer in his daytime job, Alan's evenings and weekends are dedicated to consultations with potential customers, designing what he thinks would best suit their needs, preparing the wood, and within a few days, popping by for the installation.
As he arrives with everything ready, the install usually takes no more than four or five hours, and the transformation is complete.
You may be wondering how Alan makes rough pallet wood smooth and finished enough to be wall-worthy. First, you should know that not just any pallet makes the grade.
They have to be heat-treated pallets, none that have been sprayed with chemicals — the purpose of both these procedures being to kill any bugs, etc., that have to be gone prior to shipping. Pallet wood with potentially dangerous chemicals is not allowed on the walls of Alan's home, or those of his customers. Natural clean wood is all he works with. Underline works.
To make every board smooth and sliver-free, he hand-grinds them individually, belt-sands them as needed, and even resorts to a manual sanding block to reach the lofty standard he has set for himself.
From the beginning of the prep to completion —wall-ready — Alan takes each board through up to 10 steps that include aging and weathering them, then staining them using natural products (tea and vinegar being a couple) to achieve different finishes. As the pallets are made from various types of wood, they take the stains differently and have different grain patterns, so he really takes his time to combine them in a way that results in a truly artistic blend.
He says he got a sense of where his pallet passion was going to lead him in the first house he created a wall for. The woman who owned the house, upon seeing how the wall was shaping up, liked the look so much she said, "Oh my God, I love it, you've got to do BOTH walls."
Alan installs the pallet walls from the top down, and says he often gets a chuckle when he's about a quarter of the way down and starts hearing clicking behind him — the homeowner, thrilled with the look, taking pics to send off to family and friends.
Alan is the kind of creative entrepreneur this wasteful world needs plenty more of, and it's not only pallets he's repurposing. A man after my own heart, he also dumpster-dives at construction sites to harvest some of the excellent lumber discarded as new buildings go up. A great deal more of that lumber needs to be saved.
Along with his gorgeous rustic walls, some of his other products include coffee tables, custom bookshelves, media tables, serving platters, towel ladders and so much more.
A recent project he was under a strict time crunch for was building some backyard furniture to be ready in time for his daughter's birthday party. Mission accomplished. Good dad.
When he occasionally has to go out and buy material to finish a project, he often checks out the Habitat ReStore before going anywhere else. Live trees LOVE the Peg's Alan Sirtonski.
All the info you need to learn more about this great young man's business is available at reclaimyourroom.com.
Comments or feedback, love to hear from you!
lmustard1948@gmail.com