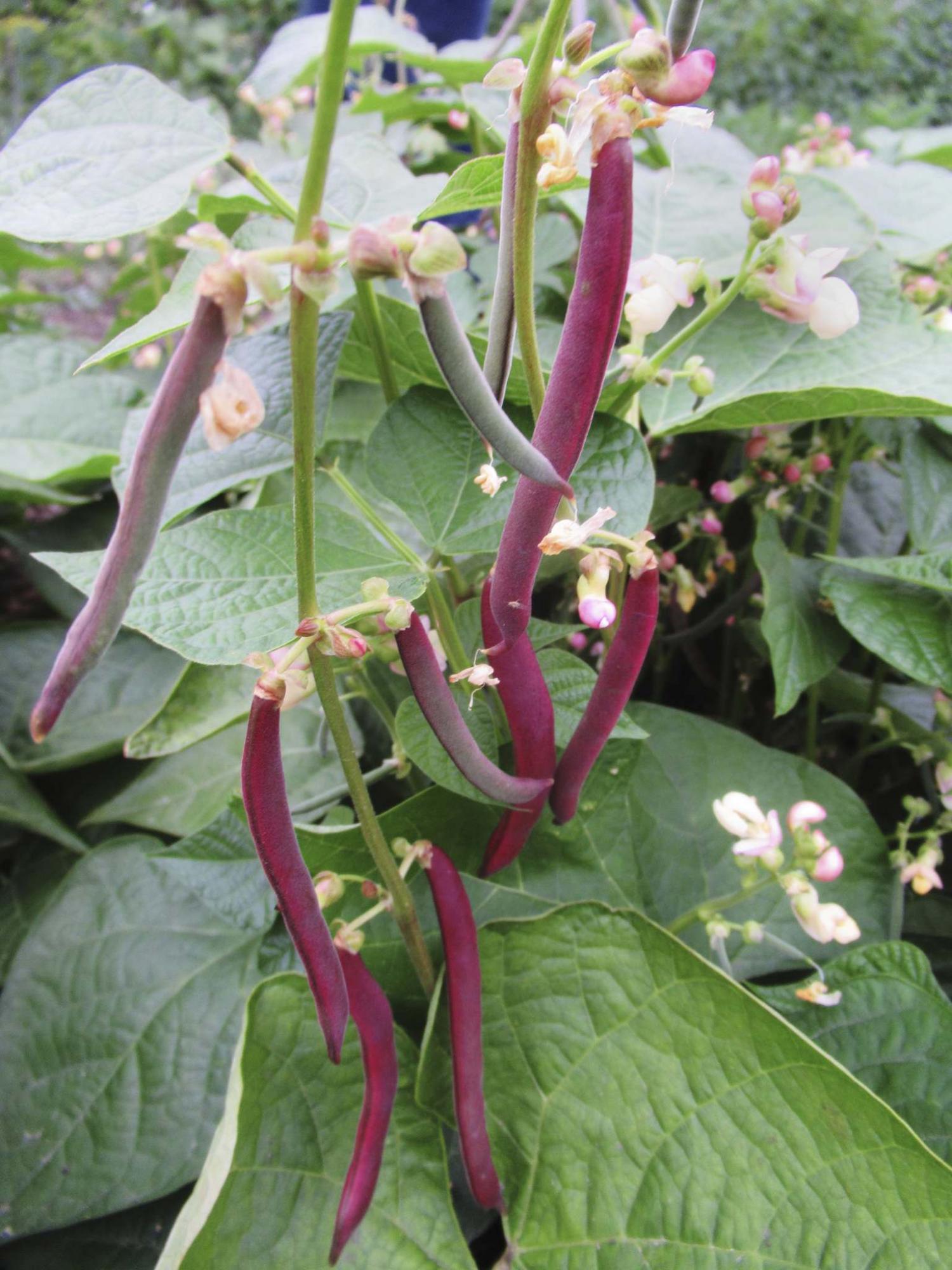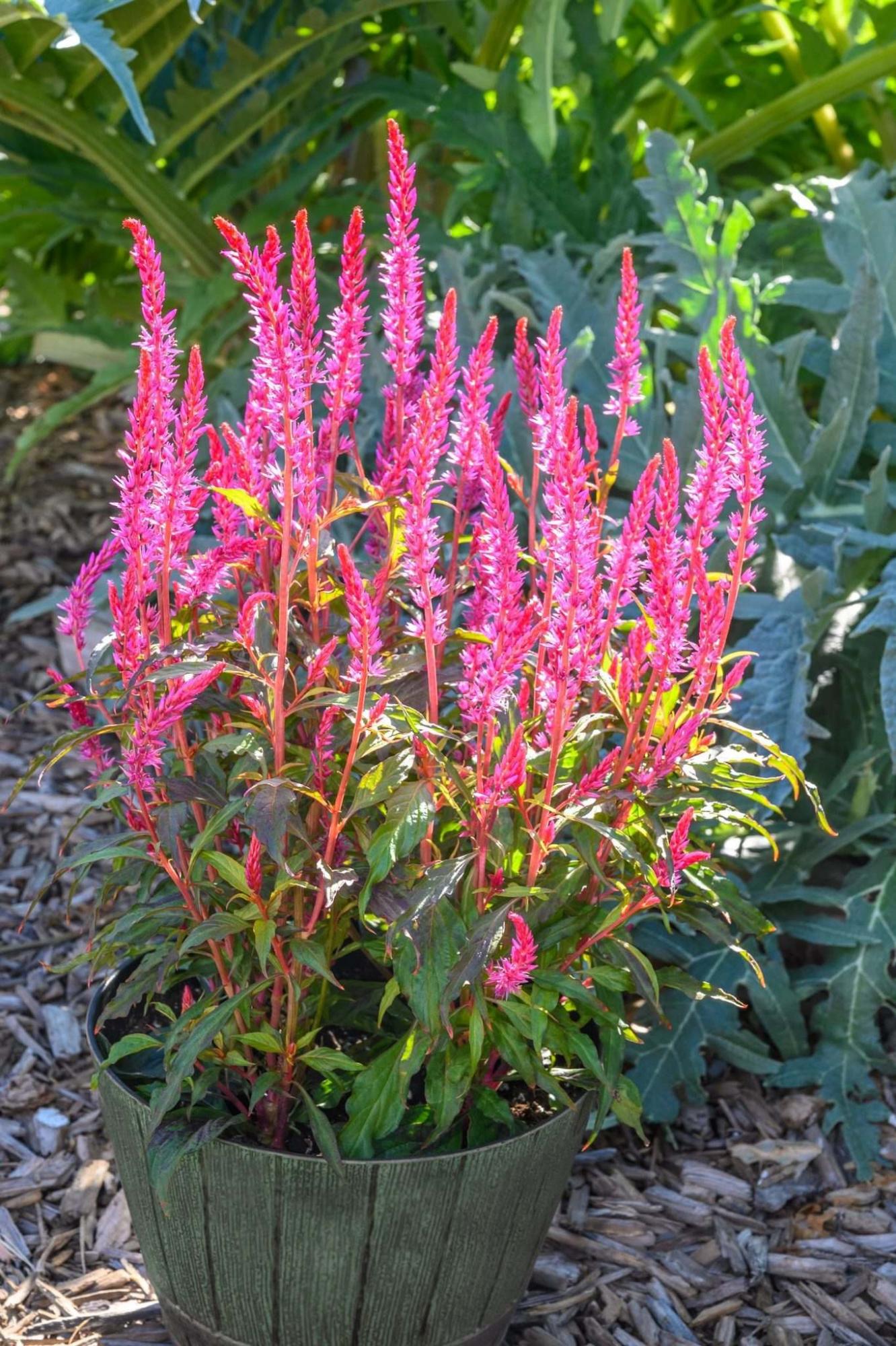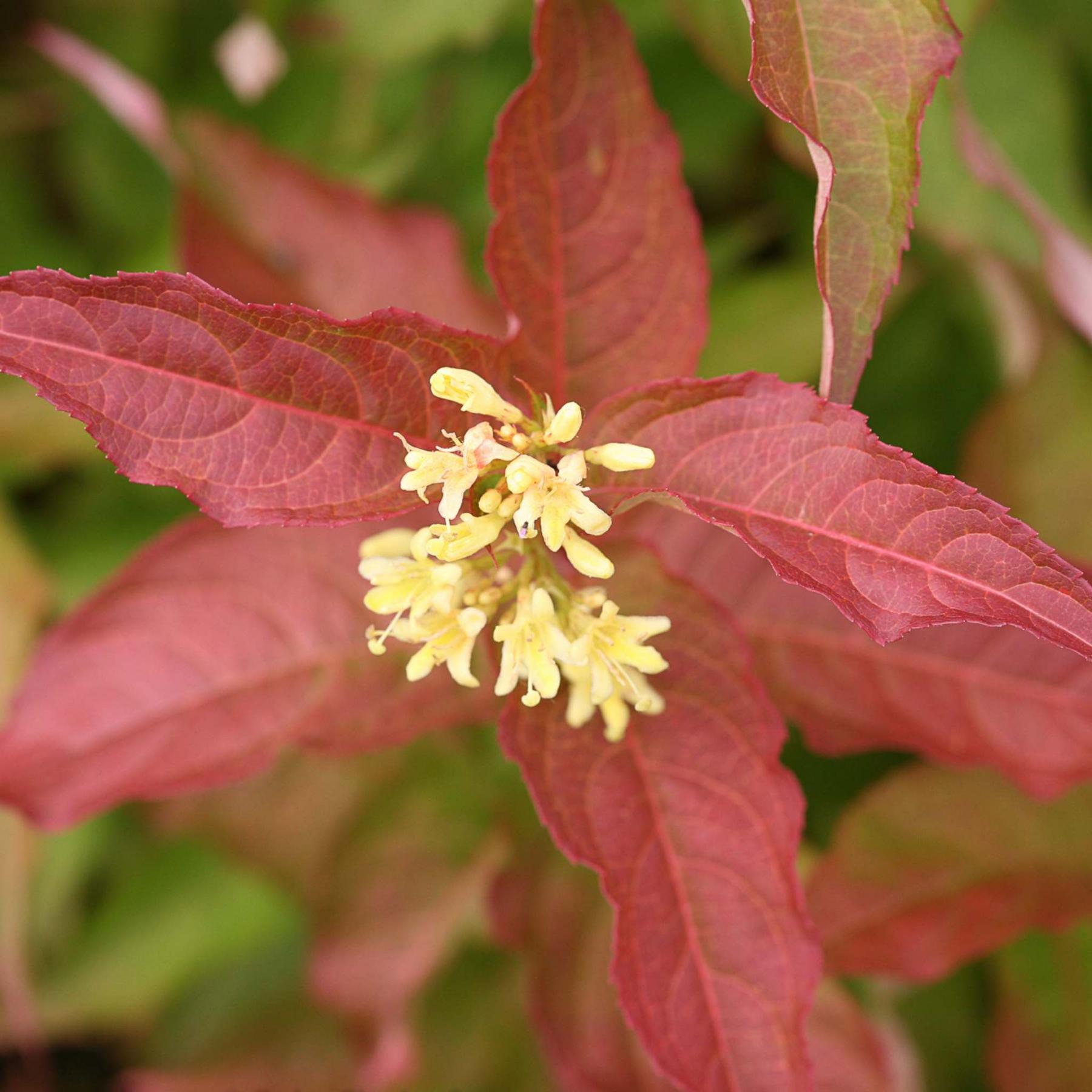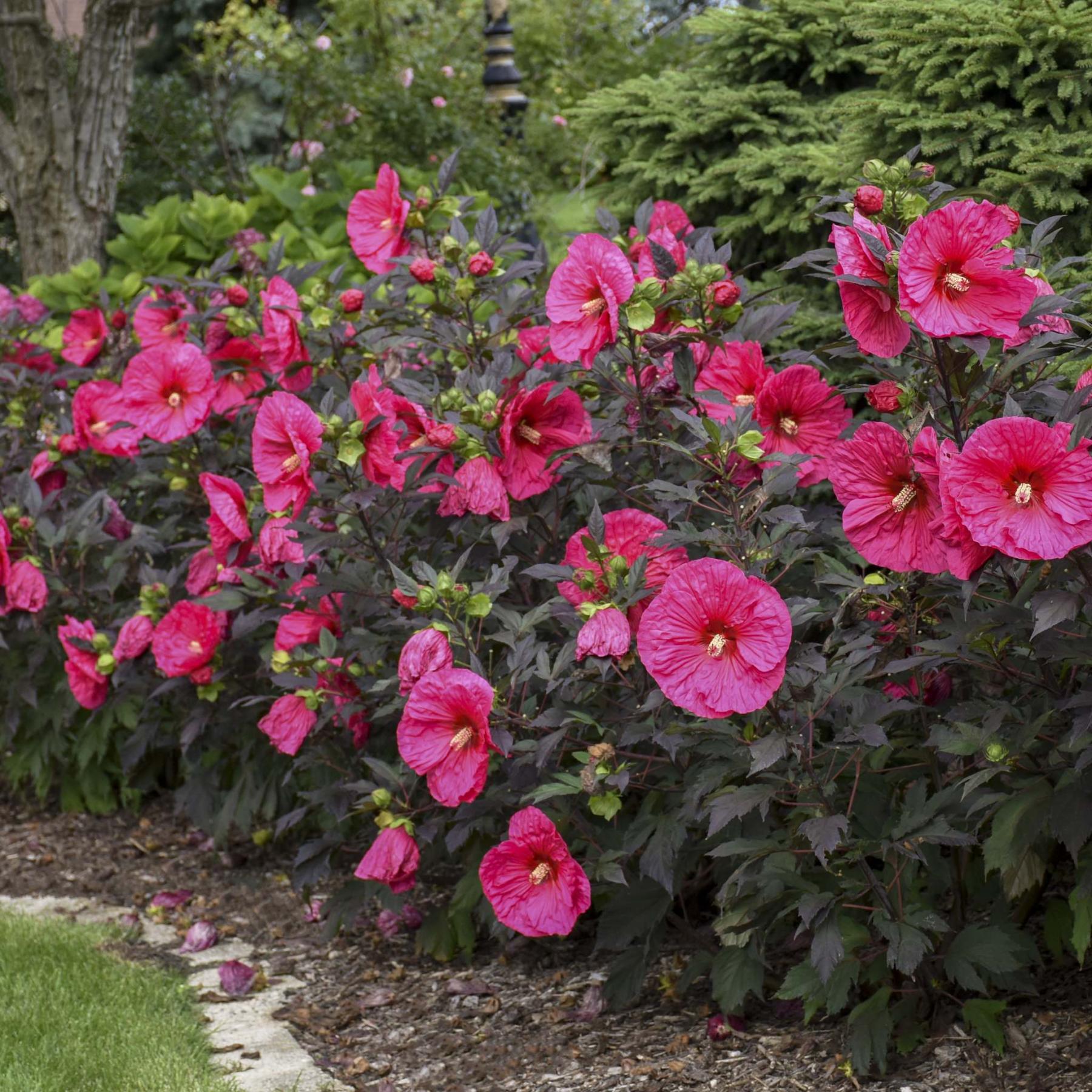 Starved for colour? Vibrant, richly hued, soul-stirring colour? Garden plants do it best. And while the annual flurry of announcements of national plants of the year programs, plant of the year award winners, and superior performance award winners serve to guide the horticulture industry in its inventory selections for the coming year, colour is a key component in driving consumers' purchasing decisions.
The National Garden Bureau has announced the five plant classes that will be featured in its 2021 "Year of the" program.
For annuals, 2021 will be the Year of the Sunflower. There have been significant advances in ornamental sunflower breeding in recent years. Growing cut flowers has never been more popular and sunflowers are a top pick. Pick your favourite but a new one worth considering is Suncredible Yellow sunflower, an award-winning annual that pumps out masses of 10-centimetre wide songbird-yellow blooms from late spring to early fall. Bush-like, award-winning Suncredible Yellow grows 60 to 90 cm tall and 50 to 80 cm wide. This new variety is heat and drought tolerant.
For the bulb crop, 2021 will be the Year of the Hyacinth. Hyacinth flowers come in a rainbow of colours — cobalt blue is my favourite — but oh, that scent. Achoo! For some, the powerful perfume-like scent of hyacinth flowers is an acquired taste. But the hyacinth plant is also a powerful performer and has a reputation for being long-lived in the landscape.
For edibles, 2021 will be the Year of the Garden Bean. With grocery prices expected to soar next year, there are more reasons than ever to grow your own produce. Beans are fibre-rich and a great source of protein. Heritage Harvest Seed has farms in Carman and Fisher Branch and in the past 10 years has become Canada's No. 1 source for rare and endangered heirloom seed varieties. Tanya Stefanec, owner, says that two of her favourite bean varieties are Purple Peacock pole bean and Dragon Tongue bush bean which has yellow pods with amazing purple streaks.
Tiffany Grenkow, an urban farmer as well as a garden steward at Sustainable South Osborne Community Co-operative says that Red Swan bush bean has a unique velvety rose colour and gorgeous pink blossoms. "Red Swan bush beans turn green when cooked but sure show off their red colour in the garden," says Grenkow.
For flowering shrubs, the National Garden Bureau has announced that 2021 will be the Year of the Hardy Hibiscus. The Summerific series of hibiscus with zone 4 hardiness has become the choice hibiscus for cold climate gardeners. A recent introduction, Summerific Evening Rose has dinner plate-sized magenta blooms and smoky black foliage.
For perennials, 2021 will be the Year of the Monarda. Monardas are sun-loving plants with aromatic clusters of flowers in brilliant shades of colours. Monarda, also known as bee balm, attracts all types of pollinators.
The Perennial Plant Association's 2021 Perennial Plant of the Year is Calamintha nepeta subsp. nepeta, also known as lesser calamint. This zone 5 variety has tiny white (sometimes tinged blue) flowers that PPA describes as similar to a cloud of confetti. Pollinators love Calamintha but deer don't.
The American Hosta Growers Association has named Rainbow's End Hosta as the 2021 Hosta of the Year. Rainbow's End is a name full of promise and in these extraordinary times, who isn't looking for something wonderful on the other side of 2020? Hardy to zone 3, Rainbow's End is 28 cm tall and 53 cm wide. It has thick leaves that are bright yellow with dark green margins. Dark lavender flowers are supported by showy red scapes.
Proven Winners has a national plants of the year program as well. Supertunia Mini Vista Pink Star petunia has been named Proven Winner's 2021 Annual of the Year. Supertunia Vista petunias have proven to be a smash hit with consumers. The garden performance of Mini Vistas is comparable to the floriferous Supertunia Vista series but the Mini Vistas are half the finished size. Mini Vistas are available in seven colours.
Proven Winners 2021 Landscape Shrub of the Year is Diervilla Kodiak Orange. A non-invasive bush honeysuckle with a compact size, Kodiak Orange sports a profusion of bright yellow flowers. In late summer, the green foliage transitions to a glowing orange. Seeing is believing. Kodiak Orange is drought tolerant and deer resistant.
Gardeners have fallen in love with nepeta (also known as catmint) so it comes as no surprise that Proven Winners 2021 Perennial of the Year is Cat's Pajamas. A compact nepeta (a mere 45 cm tall and wide), Cat's Pajamas blooms two to three weeks earlier than Cat's Meow. Indigo blue flowers with rosy purple sepals are produced along the entire length of each stem. Hardy to zone 3, Cat's Pajamas' ball-shaped habit works well in annual container recipes, too.
All America Selections has also announced its winners for 2021. The prestigious AAS distinction is highly sought after and as a result, the winning varieties are in high demand. In some cases, it could take until 2022 or later, however, before supply becomes available through the distribution chain. Celosia Kelos Candela Pink is a long blooming annual that looks especially intriguing with masses of tapered neon pink flower spikes (25 to 38 cm) that float like ribbons of colour above burgundy-green foliage. This long blooming annual is available in plant form only. Another one of the AAS winners for 2021, Leucanthemum Sweet Daisy Birdy, a compact and robust perennial beauty with zone 3 hardiness, debuted at some local garden centres last spring.
AAS winner Pot-a-peno jalapeno pepper is sure to be a crowd pleaser. A new compact variety that is perfect for growing in patio planters or hanging baskets, Pot-a-peno is earlier to mature than other jalapeno peppers plus the pendulous fruits will make picking peppers easy.
In the dark days of winter, our enthusiasm for colour may be less about the perfect colour pairing and more about hopes and dreams and plants and schemes. But ultimately, gardeners do strive for pleasing compositions. The Pantone Colour of the Year is a colour trend forecast for the consumer. The annual announcement influences not only fashion but also consumers' lifestyles. Pantone has named two colours of the year for 2021: Ultimate Gray and Illuminating. Ultimate Gray represents rock solid dependability and Illuminating is a sunny yellow representing strength and positivity. Expect to see planters, outdoor furnishings, and accessories in shades of grey and yellow as well as plant picks to match.
In the garden, grey is a harmonizer. Grey helps to calm things down when you think you have made a colour mistake. So, for example, juxtaposing the calming influence of silver-grey foliage plants such as Salvia argentea Silver Sage or Senecio Angel Wings with a hot coloured plant such as Celosia Kelos Candela Pink makes everything better. Grey is the perfect foil for warm, illuminating shades of yellow. Suncredible Yellow sunflower would look smashing with trailing Dichondra Silver Falls and mounding Artemisia Makana Silver.
Gardeners have from now until spring to dream in living colour.
colleenizacharias@gmail.com