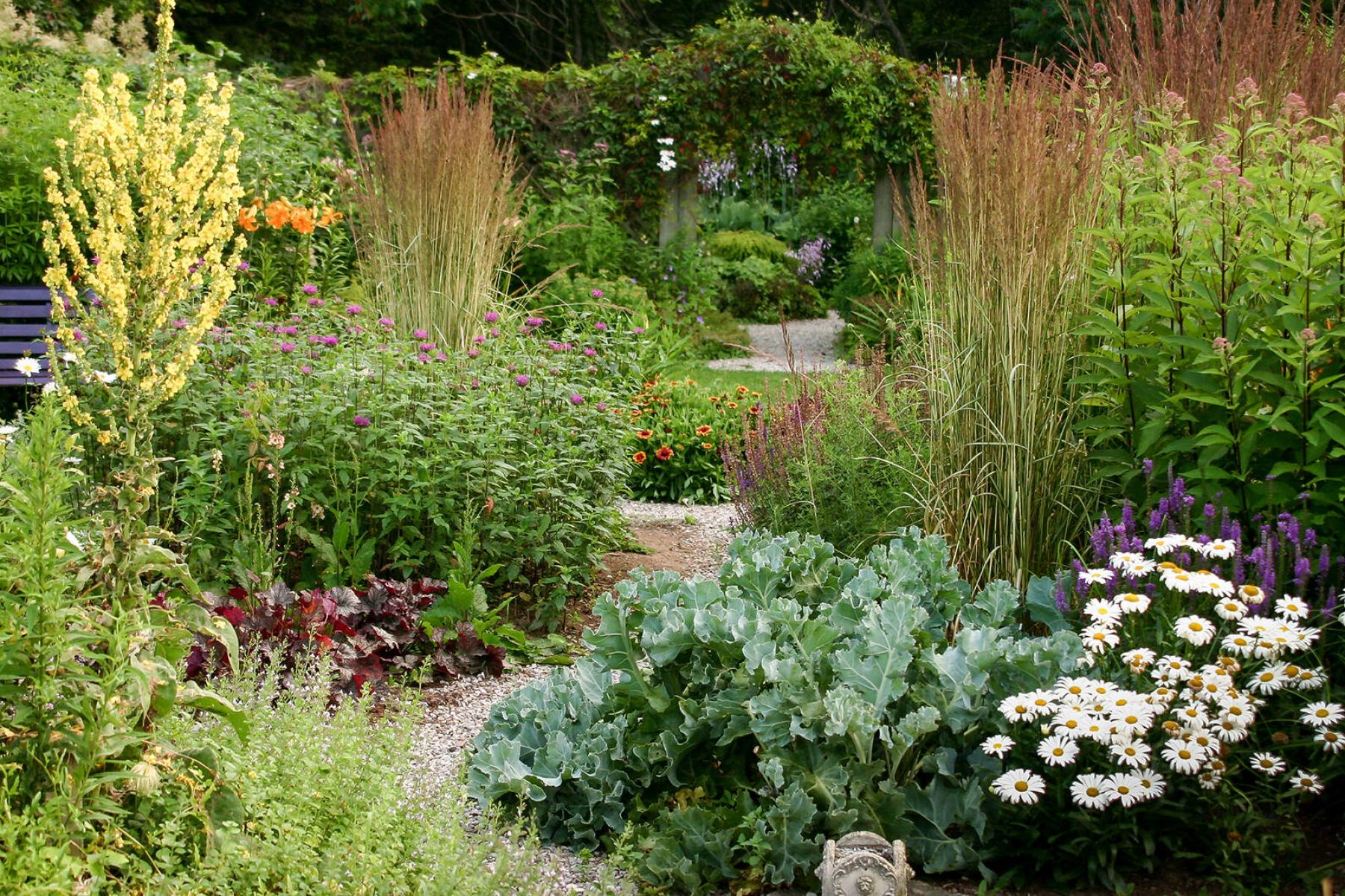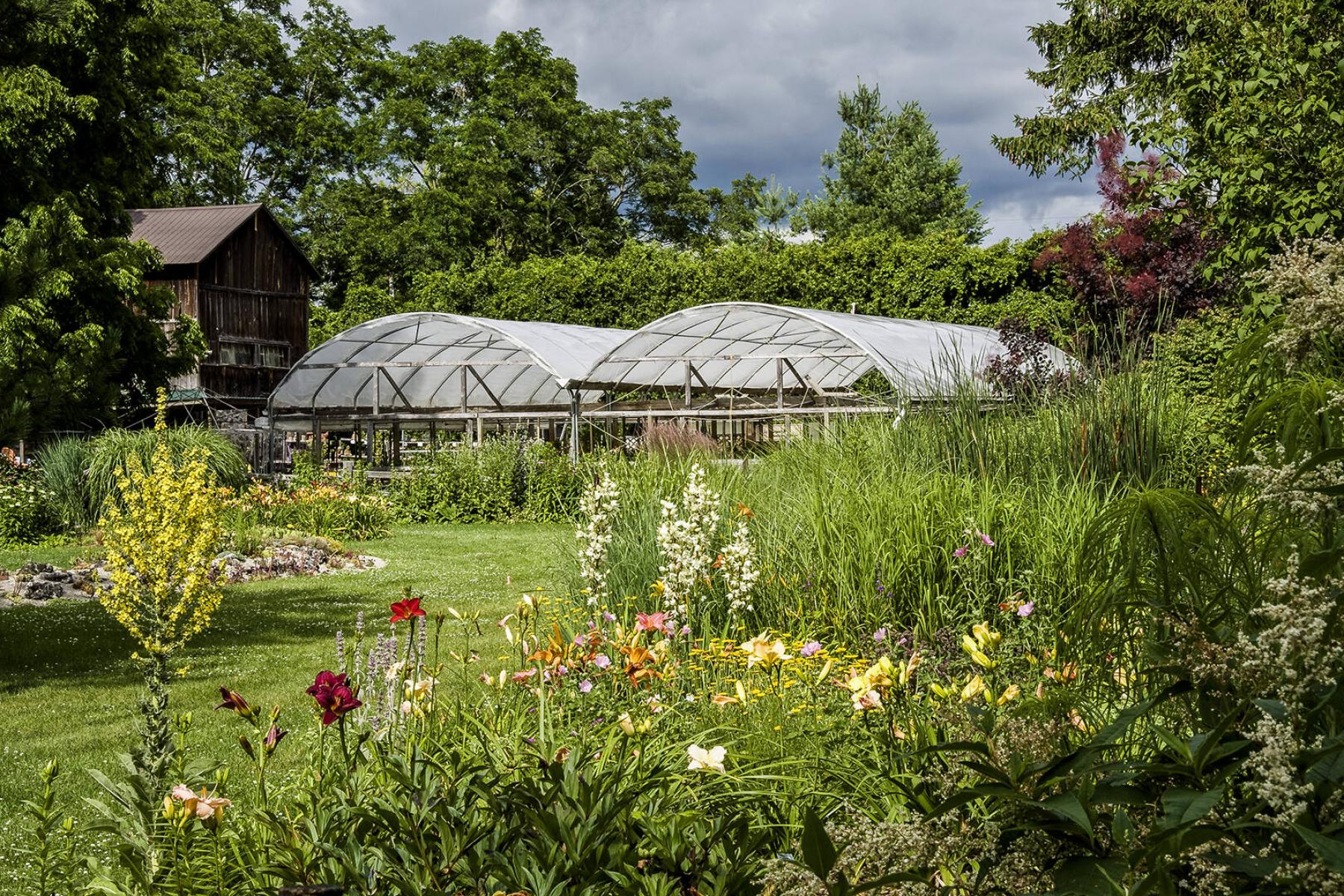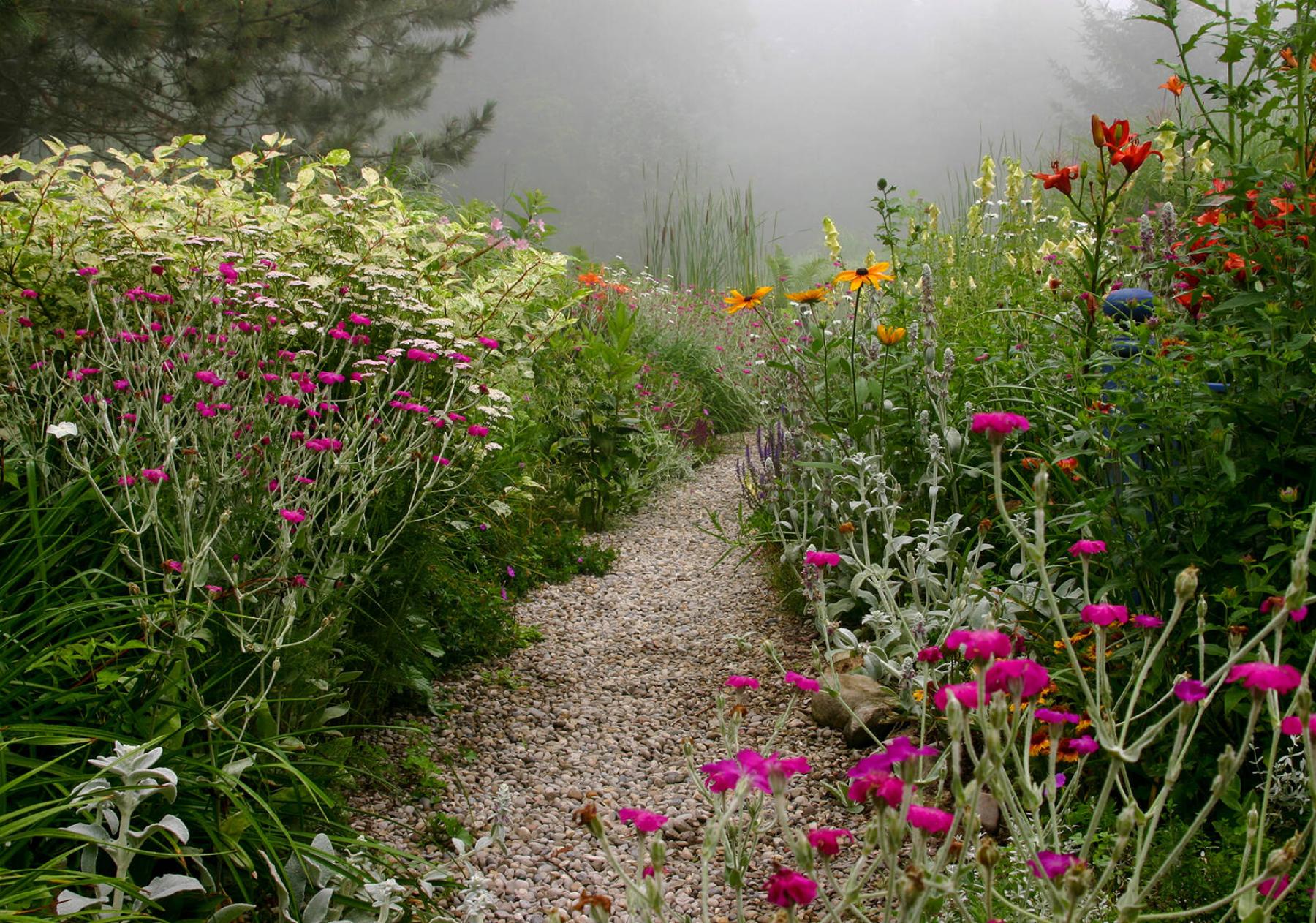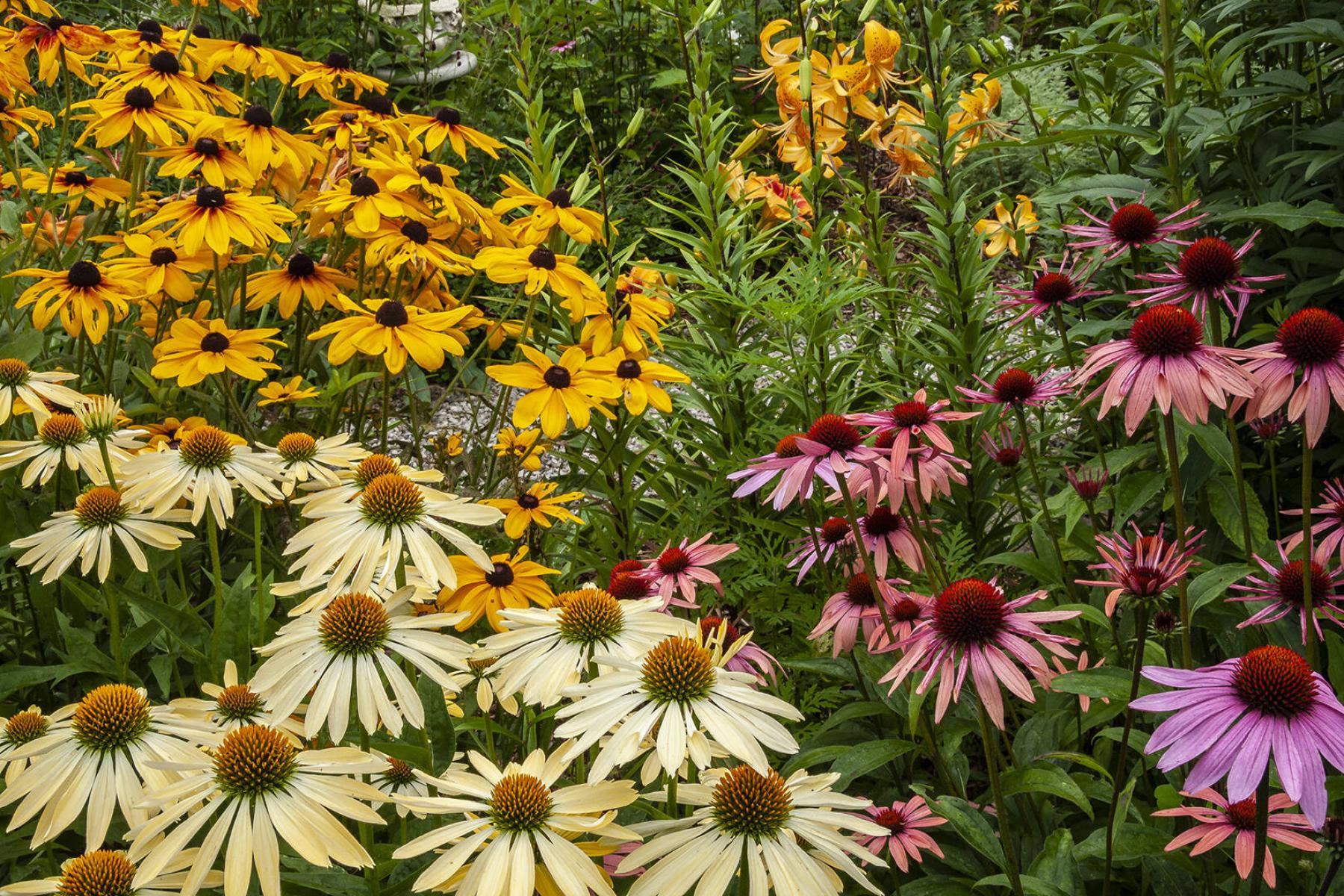 Who can resist scouring online catalogues for seeds and plants? Mail order catalogues put tantalizing plant acquisitions within our reach. Practically speaking, whenever new plant or seed catalogs launch each year — many of them during the month of February — the colourful photos and plant descriptions give gardeners something to dream about in the dead of winter. Ordering plants in February for delivery in May can also give plant enthusiasts a leg up on the competition (i.e. other gardeners).
So, the news earlier this month that Canning Perennials will no longer be shipping plants came as a shock to its loyal customers across Canada, including many here in Manitoba. The popular mail-order nursery, located on Canning Road in Paris, Ontario, has been shipping perennials each spring for the past twenty years but now will only be accepting pick-up orders.
Canning Perennials offers more than 1600 varieties of hardy perennial plants including rarely offered varieties that attract avid gardeners such as Winnipegger Sandra Venton. "I received some of my best plants from Canning Perennials over the years," says Venton. One of her favourite purchases was a rare find — Gillenia trifoliata Pink Profusion, a native wildflower also known as Bowman's Root, which has deep red stems, deeply serrated leaves, and masses of star-shaped pink blooms. "Everybody who sees it wants a piece of it," she says.
Experienced gardeners cast their nets wide in search of a variety of perennials. But while the plant hunter within each one of us may be eager to find that rare plant to add to our collection, it's the unprecedented demand by new gardeners for tried-and-true perennials that is driving the reset by Canning Perennials.
In February 2020, when Canning Perennials catalogue went online, there was a hundred-fold increase in plant orders, says Chris Lepard, owner. Swamped by huge demand — 150 to 200 orders poured in daily — Lepard didn't have enough greenhouse bench space for all the plants her customers wanted. "But then there was another factor — all the gardeners wanted their plants in May which meant fulfilling the huge number of orders all at once," says Lepard. "It's the nature of the industry, it's so seasonal and there's just this enormous push for product."
Shipping live plants is time sensitive. "Plants have to be prepared on the weekend and everything has to go to Canada Post on Monday. It was like forcing an elephant through the eye of a needle," says Lepard. It also became necessary to have a much earlier cut-off date for placing orders than in previous years.
By spring 2021, Canning Perennials was more prepared for the huge volume of orders. "We were very creative with our bench space," says Lepard, "and already had a cut-off date in mind that was similar to the year before. But we didn't even get close to our cut-off date and I had to shut the catalog down again." Last year, says Lepard, customers from all parts of Ontario drove several hours to come and pick up plants. In some cases, several members from garden clubs would order plants, she says, and then one person would rent a van to drive to Canning Perennials to pick up the plants.
A family-owned business since 1993, Canning Perennials has enjoyed a steady but modest increase in its sales from year to year. The experience of the pandemic, however, spurred millions of Canadians to reconnect with the natural world. A poll last June by Research Co. found that more than three-in-five Canadians are enjoying gardening at home.
Gardeners are more interested in perennials than ever and because there are so many new gardeners, everything old is new again, says Lepard. "A seasoned gardener might not care about an echinacea or delphinium — they want something totally new and hot off the presses. But if you're a new gardener, every plant variety is new to you and it's fueling demand for perennials." That's a good thing, says Lepard, because a lot of the older varieties of perennials are tried and true.
In a sense, says Lepard, the interest in perennials has come full circle and tried and true perennials are back in style. "When I started my business, perennials were just starting to get going and people were just really interested in the joy of gardening. But as time went on, the first question that customers would ask was, "what's new?". A lot of the joy for new gardeners comes from wanting to be outside, getting their hands dirty, and seeing their perennials bloom."
At 36, Lepard left her career as an accountant and vice president. "At the time, I already had giant gardens," she says. "I started Canning Perennials with literally nothing except my gardens and they have taught me so much," says Lepard. "I'm so passionate about being outside and being connected to the natural world because when you're outside, you are free and it's healing, it's comforting, as opposed to sitting indoors all the time and just connecting with your computer."
Lepard's gardens are a perennial paradise with an intoxicating mix of flowering perennials, vines, shrubs, and ornamental grasses. In one picturesque area, tall Verbascums (mullein) with their upright spikes of yellow flowers punctuate flower beds planted with Shasta daisies, monarda, Joe Pye weed, ornamental grasses, Gaillardia Goblin, coral bells, and Crambe maritima, also known as blue sea kale. Crambe maritima has leathery, blue-green foliage that is ruffled along the edges. It produces sprays of frothy white flowers in early summer and is suited to the front of a sunny border. Stroll along gravel paths and you will also encounter Giant Goatsbeard (Aruncus) with very large, creamy white plumes and lacy, deep green foliage. Lepard has planted the backdrop with blue-flowered Siberian Iris.
There are also beautiful displays of echinacea coneflower varieties paired with lilies and Rudbeckia Goldsturm and New Millenium delphinium with bold lavender blue flowers contrasted with the maroon-red pincushion blooms of Crimson Scabious.
After 30 years, Lepard says that Persicaria polymorpha Great White Fleece-flower remains a bestseller. Long blooming, it produces large, fluffy, creamy-white flower plumes. This outstanding garden perennial has excellent cold hardiness and can be grown in full sun as well as part-shade and is adaptable to different soil conditions. A giant plant that makes a dramatic statement at the back of the border, Great White Fleece-flower grows to 160 cm tall and has a spread of 125 cm.
Canning Perennials launches its new catalogue on February 1 and while only pick-up orders will be accepted in the future, Lepard fully expects demand for perennials to exceed expectations. "I definitely appreciate my customers," says Lepard. "Some of them have been with me for 20 years, not just in Manitoba, but all across Canada. And I know some people are in remote areas and really counted on getting those plants from us. It's bittersweet."
"Being outside in my gardens and connected to the natural world has helped me so much throughout my life," says Lepard. "If people can make that connection, particularly through plants, I think they will find that that will be very important to them going forward."
colleenizacharias@gmail.com