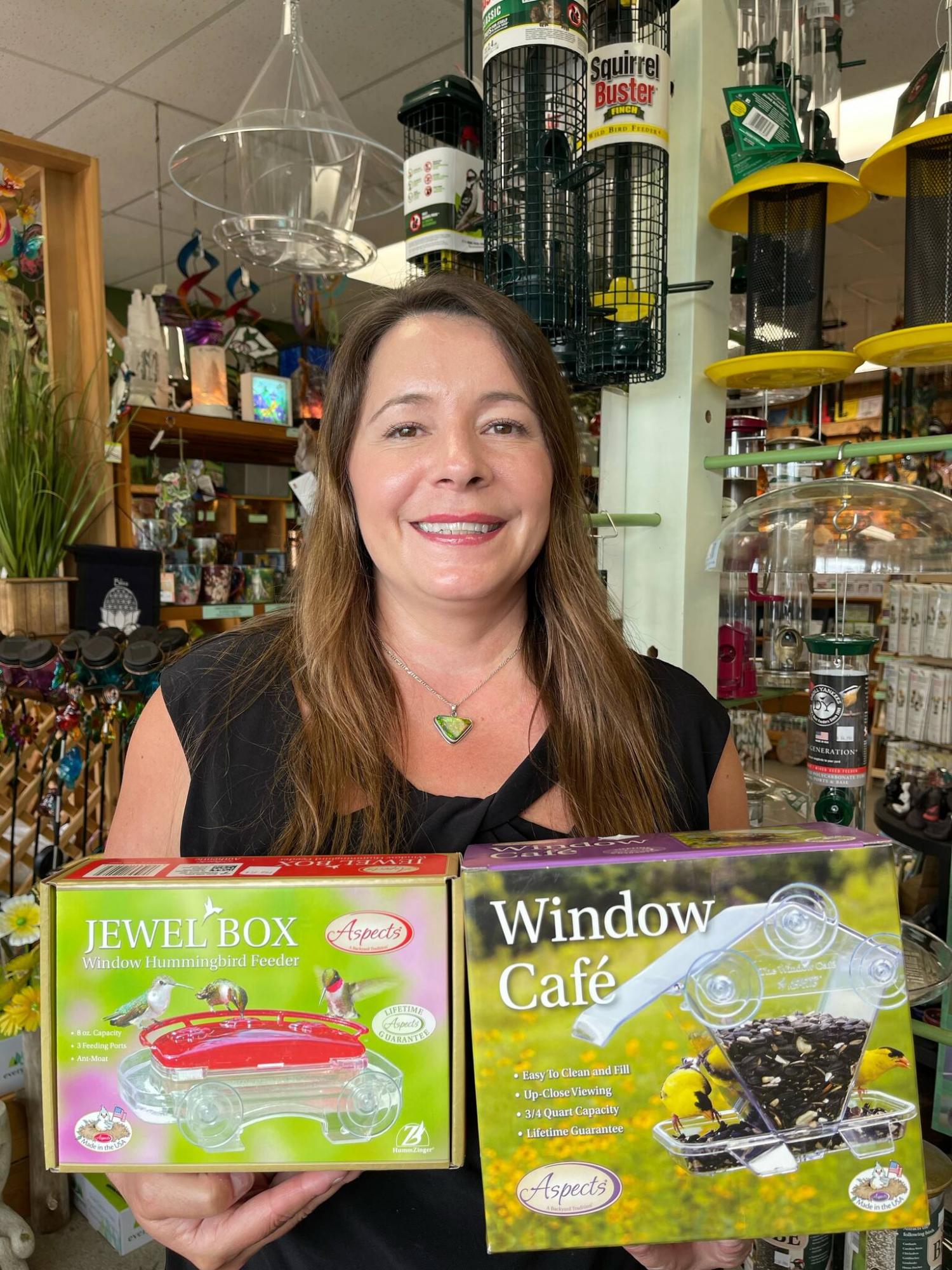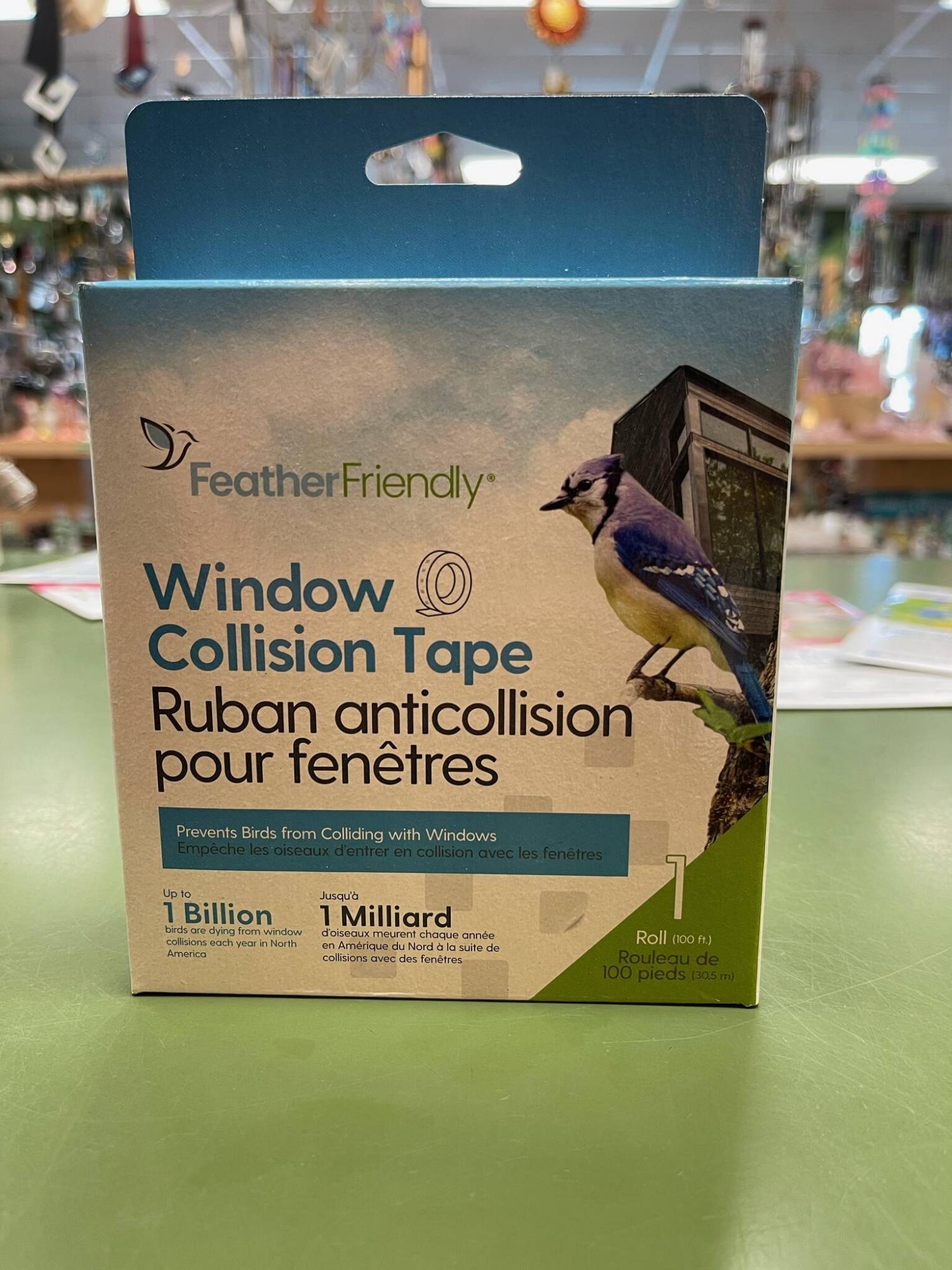 One of the sounds that disturbs me the most on this planet is that "thwack" when a bird flies into your window.
If you're anything like me, that immediately spurs you into sprint mode to check on the bird.
I recently had a bird hit a window close to where I was sitting in the sunroom (didn't see it), charged outdoors, found the bird lying on its back, picked it up, turned it over to rest in the palm of my hand, watching for signs of life. Almost immediately it opened its eyes, and just sat in my hand as I walked around the yard hoping nothing was broken and it would soon be able to fly away.
He/she got to that recovery point, became alert, still rested for a bit, then with a sudden whir flew off to the nearest tree. Would so love it if they all turned out that way. Too often we find them with a broken neck, or a cat gets to them before we can, which is just nature taking its course, but it kills me along with the bird.
It seemed to me over the past few weeks I'd been hearing more people than usual mention their bird/window dilemma, so I put in a call to Preferred Perch owner Sherrie Versluis to see if she was aware of any noticeable increase this year.
The Preferred Perch Wild Bird Specialty and Gift Store at 1604 St. Mary's Rd. is THE place to go to here in the 'Peg for any information or supplies you're seeking to help keep your wild bird buddies as healthy and happy as possible.
Sherrie tells me that although this hasn't been a radically different year for the bird/window dilemma, there has definitely been a stronger than normal flow of customers seeking solutions for that nerve wracking "thwack".
And by the way Sherrie, what makes birds do that? "Probably most often the birds are fooled by a reflection of a destination they believe they're flying into, a couple of the main causes of birds dying while migrating north in spring being window collisions and roaming cats.
I always find it interesting when people vilify cats for hunting birds then turn around and say, "Hey, where's my veal?" Just want to keep things in balance here.
So Sherrie, what tools do you have to help "stop the thwack?"
"We have numerous varieties of decals that are very effective in warning birds away, including ultraviolet decals that are clear in appearance to humans but the ultraviolet film presents a glowing effect for birds.
"The recent introduction of dot technology strips to the market has been very helpful. It's a kind of tape you apply to your window then peel off leaving little dots that turn the birds away.
"You can also suction cup bird feeders to your windows that are very effective in reducing collisions while allowing wonderful viewing of the birds dining."
I could go on and on talking about what The Preferred Perch has to help you connect with and support our local wild bird population, but I need room to share a very touching true story Sherrie wrapped our call with.
An old couple, customers of hers, always wanted to see an Eastern Bluebird. She sent them to locations where she knew that could happen, but over the years, it never did. Became a bit of a running joke. Then one day the husband died, and at one point on the day of the funeral the wife retreated from company to the kitchen for a private moment. It was then she heard a beautiful song from outside, looked out the kitchen window to see a beautiful Eastern Bluebird sitting on a hanging basket singing its heart out to her. Pass the kleenex, have a great weekend.
Comments and column ideas welcome at lmustard1948@gmail.com