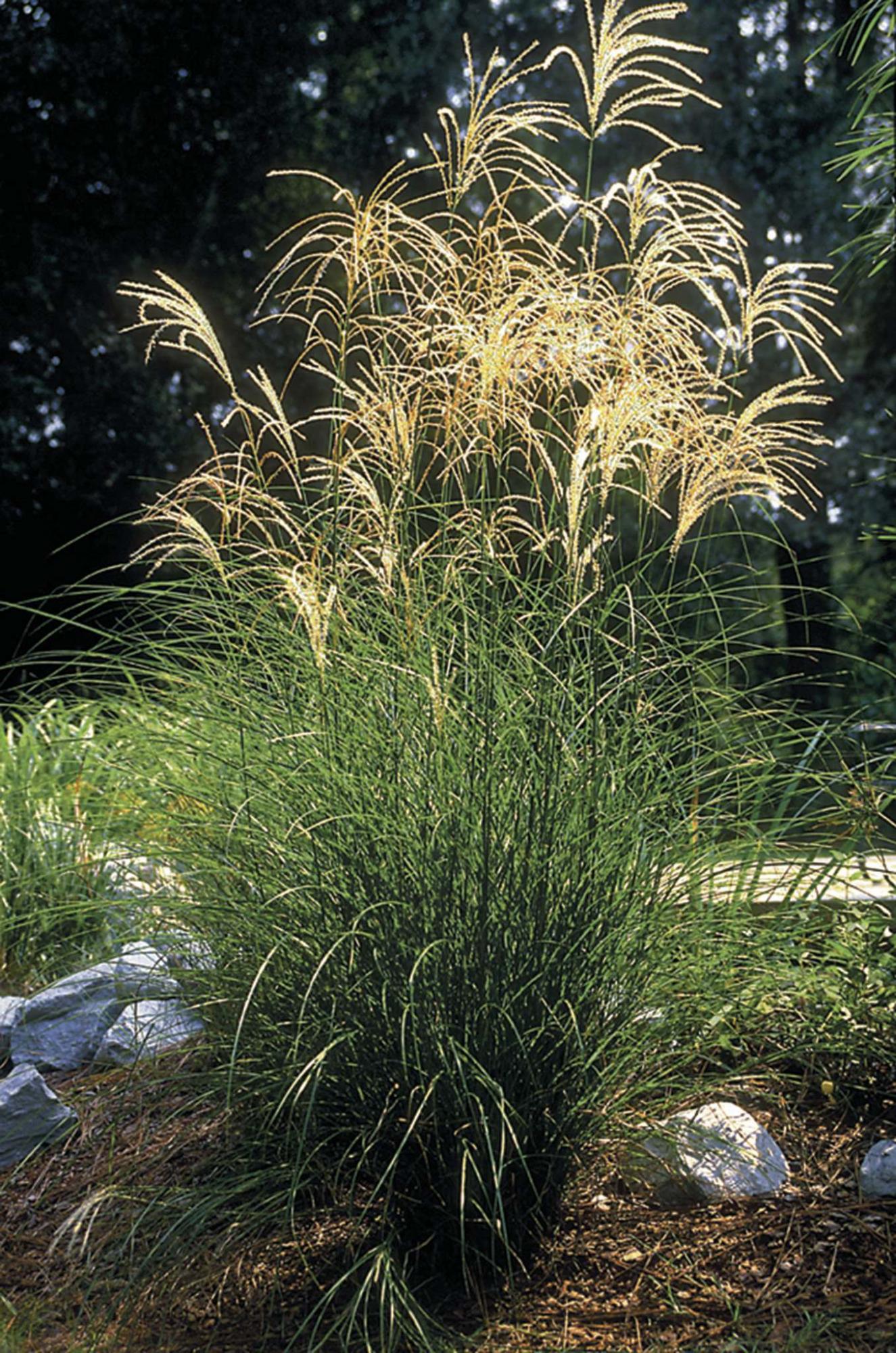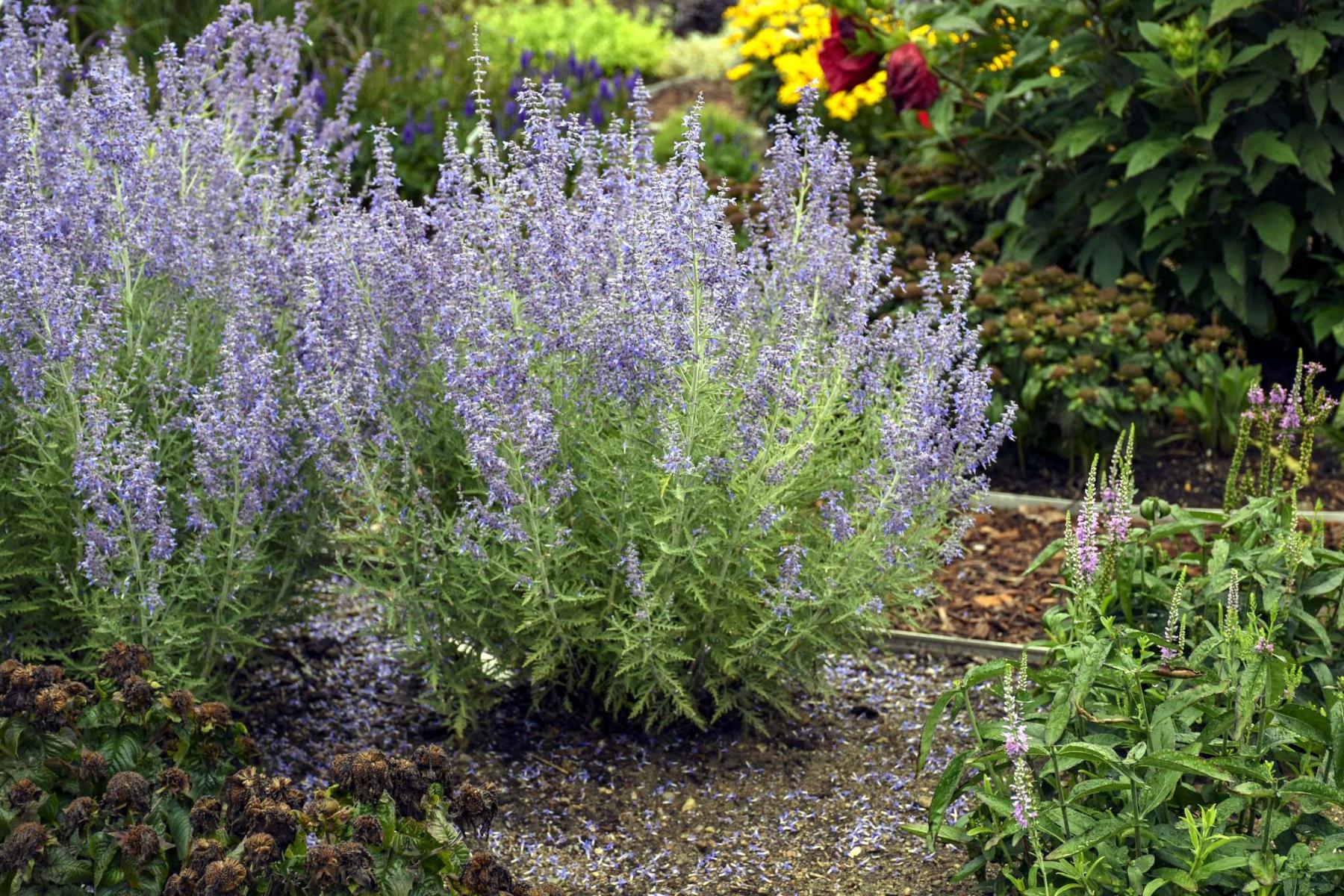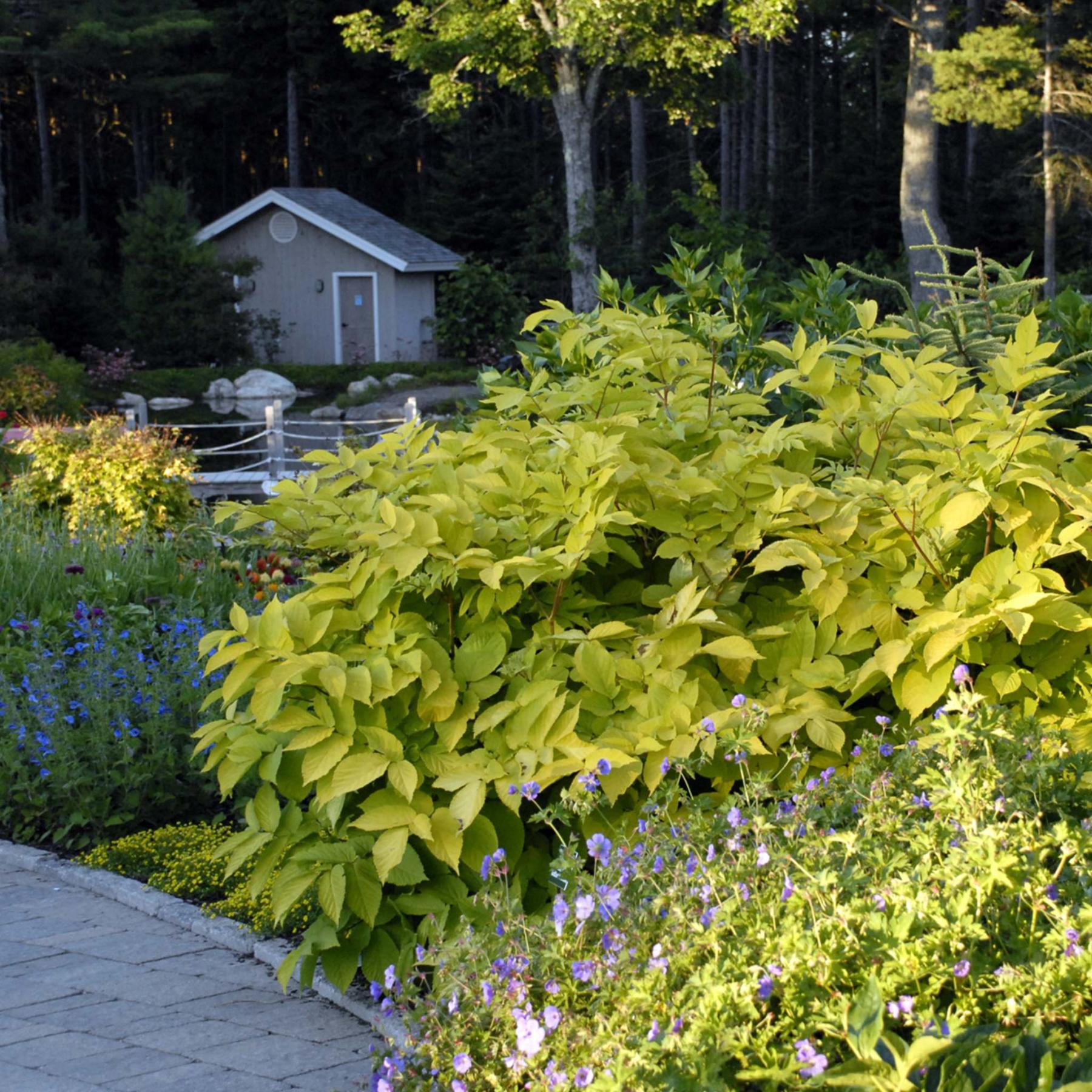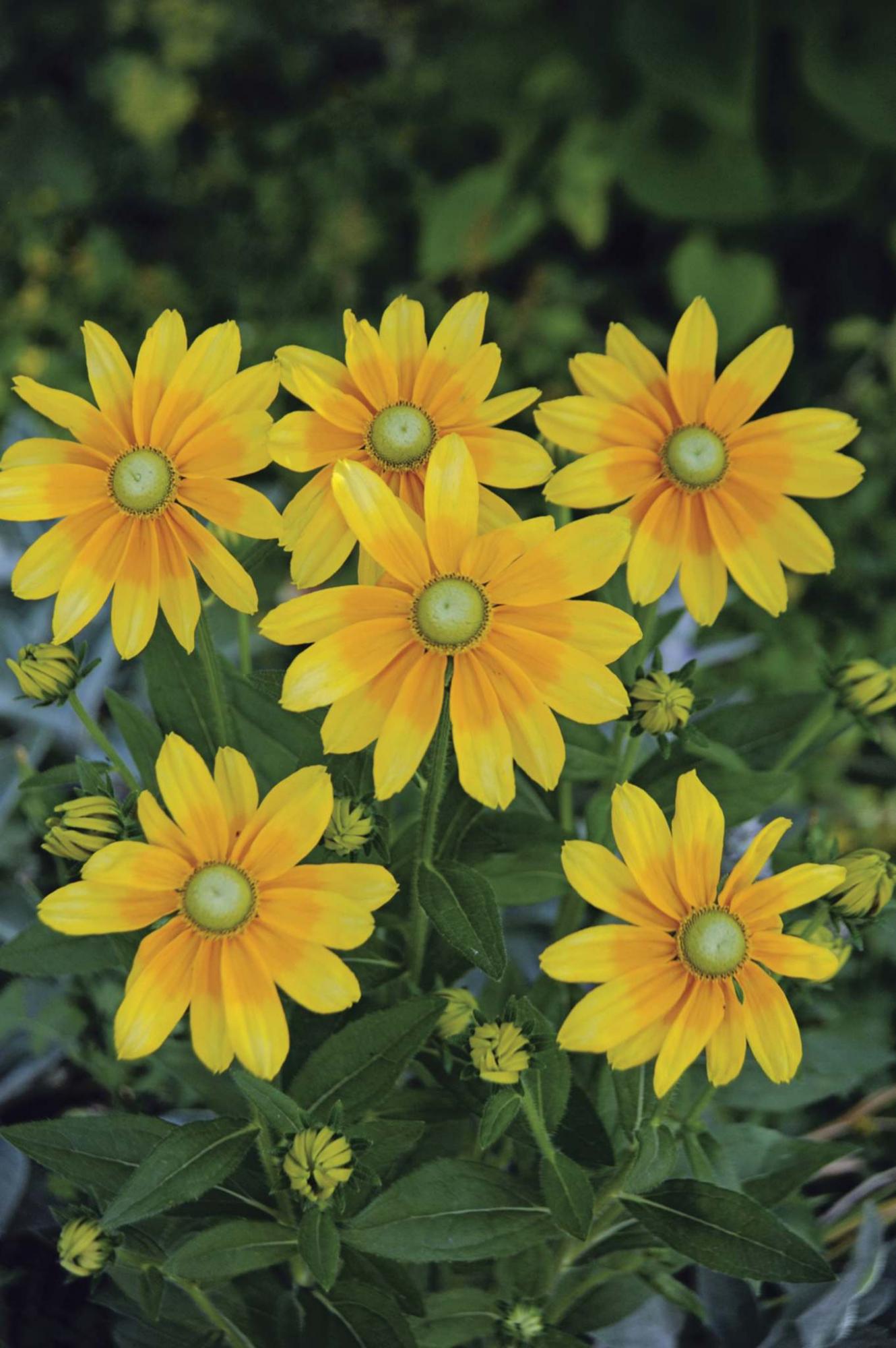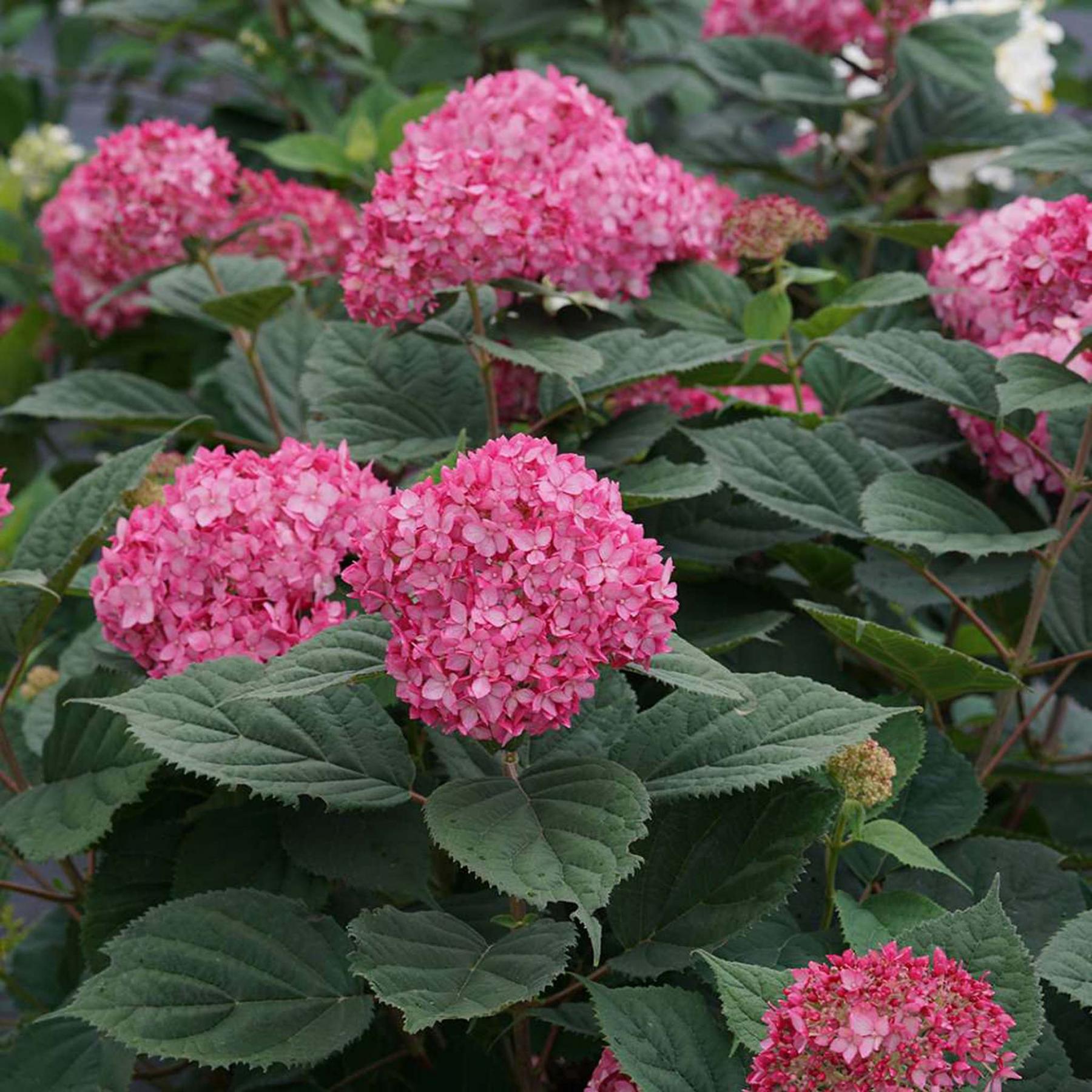 The arrival of cooler temperatures combined with forecasts of rain that actually happen has a quick and immediate effect on the late summer garden. Weeks of warm and dry conditions take their toll on plants even in the more well-irrigated gardens, leaving areas looking parched and faded. Cool days and nights, though, are restorative, coaxing a second act by reblooming stalwarts such as roses, daylilies, Echinacea, Shasta daisy, yarrow and nepeta.
Take a walk through your garden, assess the health of plants that are finished for the season and nurture and appreciate the ones that are putting on a show. We know there is plenty of work ahead, but before we get down to fall tasks, which plant varieties could bring fresh new colour and texture to our containers and beds? Planting even one new perennial or shrub can enliven your garden for weeks to come and spur you to begin planning for next year's dream garden. By planting now in the still-warm soils, there is the opportunity, too, for plants to begin establishing their root systems for a head start on next year's growing season.
With the announcements of award winners and plants of the year programs, there's the chance, too, to snap up the must-have plants for 2020.
The Perennial Plant Association has named Aralia cordata Sun King the 2020 Perennial of the Year. Even without this internationally recognized award, Sun King is an essential plant for shady areas of the garden. Hosta is nice, but Sun King brings a whole new dimension to shade beds with its bright chartreuse heart-shaped leaves. Deer leave it alone — indeed, nothing seems to bother Sun King. The unspoiled leaves are held nicely on reddish-brown stems. Sun King is tolerant of part-sun, which results in more gold-coloured foliage. Sun King has proven to be reliably hardy in our cold climate. It's also reliably in stock during the growing season at many garden centres. Shelmerdine Garden Centre, for example, had plenty available when I was there last weekend.
Proven Winners has expanded its 2020 national plant of the year program to include seven categories. Invincibelle Ruby Hydrangea has been named Proven Winners Hydrangea of the Year for 2020. In my garden, where I grow more than 80 hydrangeas, I like to think every year is the year of the hydrangea. Invincibelle Ruby, with its large dark green serrated foliage, sturdy stems, compact form and rosy blooms, is a personal favourite. Cream-coloured hydrangea varieties are always lovely in the garden, but in fall, Ruby brings a different kind of oomph to the garden with her deep burgundy-red flower buds that open to a two-toned combination of rosy pink.
What would the fall garden be without the crisp blue flowers of Perovskia Russian Sage? A perennial bestseller, Russian Sage was in such high demand this year, says Deanne Walstrom, general manager of Shelmerdine, that it was hard to find.
"Russian Sage is a great plant for foliage contrast, height and overall appeal," Walstrom says. Fortunately, a new shipment of Russian Sage arrived last week. Watch for Denim 'n Lace Russian Sage, which has been named Proven Winners' 2020 Perennial of the Year. An ideal variety for the border, Denim 'n Lace is compact (76 centimetres tall) and features bright sky-blue flowers.
Shelmerdine has also brought in Rudbeckia hirta Prairie Sun, an outstanding plant with the largest blooms among rudbeckia that you are likely to see. It has been used to great effect by the City of Winnipeg in median pots situated on Moray between Portage and Ness. An All-American Selections winner, Prairie Sun is a biennial. It has large daisy-like lemon-coloured flowers. A halo of orange surrounds the prominent green cone of this 2003 AAS Flower award winner. Prairie Sun was also a Gold Medal winner at the 2003 Fleuroselect trials in England. I love colour that glows. Don't wait too long if you are hoping to include this variety in your fall containers.
There are so many shrub selections that provide long-lasting colour in the fall. John Leperre, outdoor sales manager at Shelmerdine, recommends Kodiak Orange Diervilla, which has glowing orange fall foliage. Just 91 cm tall and wide, Kodiak Orange produces orange new growth and has bright yellow flowers in the summer. The narrow, wavy leaves provide a unique texture. Adaptable to sun or dry shade (once established), Kodiak Orange is deer resistant. I've overwintered Diervilla in my garden for two winters and love its unique colour. Spoiler alert: Kodiak Orange is Proven Winners' 2021 Landscape Shrub of the Year.
Echinacea looks beautiful at this time of year. Echinacea purpurea Green Twister, introduced by Jelitto Perennial Seeds in 2017, is a highly sought-after, award-winning coneflower that is prized for its unique lemon-green petals and carmine-red centre. Mary Vaananen, Jelitto Perennial Seeds, says that Green Twister has certainly been popular. The striking green-rose form arose as a naturally occurring variation in Jelitto's Magnus Superior production field. Vaananen says that seed strains with Echinacea purpurea genetics tend to be very hardy. Pat Watts Stevens, a St. James gardener, purchased Green Twister in 2017. It has performed so well in her garden that Stevens recently purchased another two.
Echinacea Cheyenne Spirit is a hybrid coneflower that offers multiple colours on one plant. A 2013 All-America Selection winner, Cheyenne Spirit is a favourite variety at Sunshine Nursery and Greenhouse. Andrew Fehr, perennials manager at Sunshine, says that good drainage is key to successfully growing Echinacea. At the time of planting, Fehr recommends making a small mound, about 5 cm, and planting Echinacea slightly higher than adjacent plants. This slightly elevates the crown so that in the spring, when the snow melts, moisture isn't trapped around the crown. "Echinacea perform best in soil that is not too rich," Fehr says. At the time of planting, Fehr may incorporate pea gravel into the soil if needed in order to improve drainage.
Solidago canadensis Little Miss Sunshine Goldenrod, Fehr says, has many attributes that make it an attractive choice for the garden. A first-year flowering perennial, Little Miss Sunshine has abundant yellow-gold flowers and a low-growing compact habit. Monarch butterflies love goldenrod. Little Miss Sunshine blooms late into the fall and has exceptional cold hardiness. Will it make you sneeze? That's a myth. Don't confuse goldenrod with ragweed.
Ornamental grasses come into their own in fall. Fehr recommends Miscanthus sinensis Graziella, which is also known as Japanese Silver grass. Although classified as zone 5, Sunshine has tested Graziella for its winter hardiness. A fine example grows near the greenhouse.
In August, Fehr says, the upright clump with its fine green blades begins producing tall silver-coloured plumes. "Graziella can almost pass for pampas grass from a distance."
The effect of the plumes is like a silver cloud, he says. "Staff at Sunshine like to incorporate Graziella into bouquets and arrangements because the effect is stunning." In more moderate climates, Graziella grows to a mature height of 150 cm, but in our climate, it grows to about 120 cm.
colleenizacharias@gmail.com