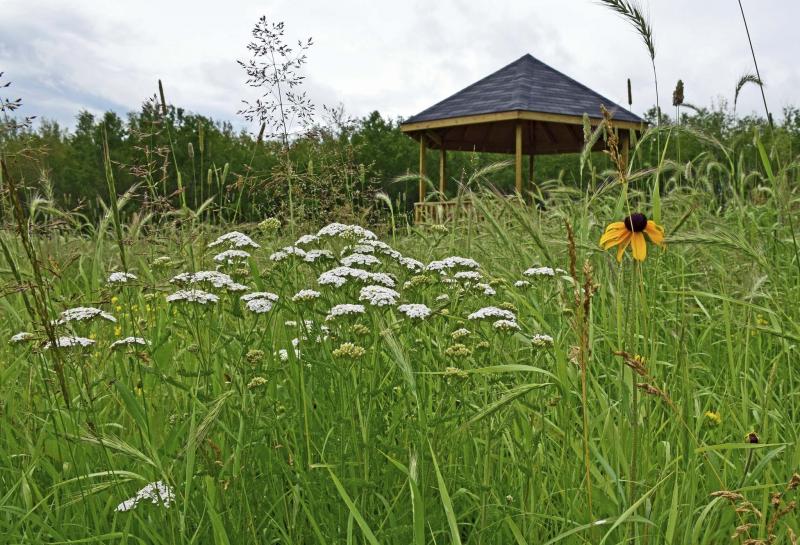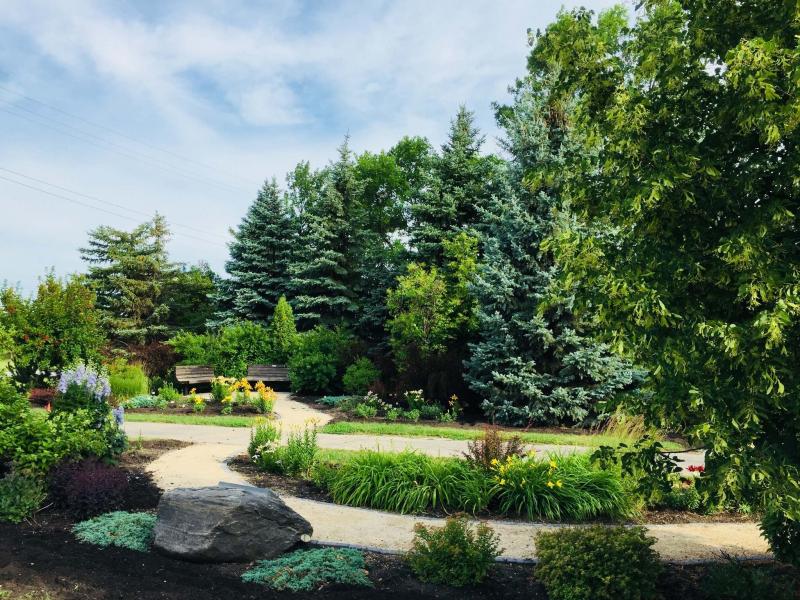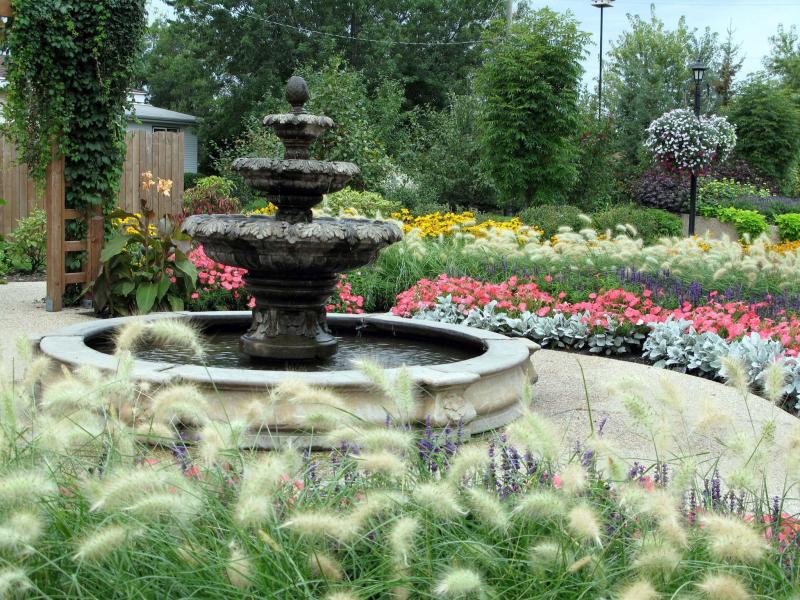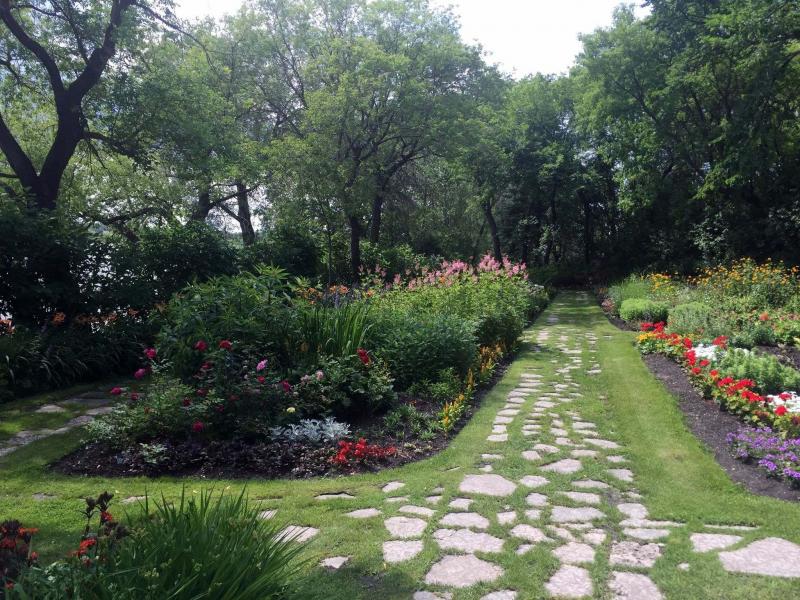 The Manitoba Public Gardens project is a collaborative initiative that aims to discover and uncover the names and locations of all of Manitoba's public gardens, from the smallest, most hidden oasis off the beaten track to unsung jewels that offer clear views of the open Prairie Sky.
The fact that such a list doesn't currently exist is the impetus behind the project, which has been undertaken by volunteers from two local organizations, Gardens Manitoba and the Manitoba Master Gardener Association. A digital list will be available for download at gardensmanitoba.com and mgmanitoba.com. Printed copies will be made available at the Travel Manitoba visitor information centres across the Province.
Ask someone if there is a park in their city, town or community — I mean, really ask. Manitobans are passionate about the public greenspaces in their communities for a reason: more often than not, the creation of some of the most unique public gardens in our province is the result of the vision and driving force of individuals with a strong sense of community and a desire for a place that encourages every visitor to stay and enjoy.
Margaret Lussier has been a resident of Somerset for more than 70 years. She said it was her dream to start a rose garden. Opened in 2006, Somerset Memorial Rose Garden is a dream come true. Planted with 425 rose bushes, each one placed in memory of a loved one, the garden has a special meaning for residents in the surrounding area.
Lussier purchases all of the roses at Morden Nurseries and Garden Centre. Each spring, she and Linda Talbot, together with volunteers from the community, hoe and weed the garden and prune the roses. They are dedicated to growing, maintaining and beautifying the garden.
Lussier and Talbot are unanimous in their favourite choice a rose: Winnipeg Parks, which was developed at Morden Research Station more than 25 years ago. Somerset Memorial Rose Garden is located near the Pembina Hills at the junction of Provincial Hwy. 23 and Manitoba Provincial Rd. 242.
The Ishii Japanese Garden was developed several years ago to foster co-operation and friendship between Minnedosa and sister city, Ishii, Japan. Tucked behind the Minnedosa Public Library, the walled garden celebrates its 10th anniversary this year. Maintained by the Minnedosa Horticultural Society, Ishii Japanese Garden is an ongoing project, said Albert Parsons, president of the Minnedosa Horticultural Society.
The serene garden features a dry river bed with rocks and bridges. Parsons said the plants chosen are typical of those found in a Japanese garden.
The garden includes Iris and Japanese Bluebells (Mertensia pterocarpa var. yezoensi) and there are clematis vines and ornamental grasses such as Karl Foerster feather reed grass (Calamagrostis acutiflora) and Blue Oat grass (Helictotrichon sempervirens). Each year, Parsons said, expert pruning by local arborists of the cedars and junipers and other trees and shrubs helps to achieve a layered look in this small garden sanctuary.
The Winkler Horticultural Society, chaired by Margaret Penner, redefines the notion of an urban parks movement. The membership of WHS consists of a mere 16 members but like a force of nature, they do all of the planning, designing and planting of no less than 11 significant public gardens in the rapidly growing city of Winkler.
Indeed, over the last 18 years, Penner said, City Council has never turned down any of our proposals to develop a new area into a public garden and supports the initiatives 100 percent financially.
"We come with a plan that is watertight," Penner said.
Public gardens in Winkler such as Pioneer Patch, Parkview Gardens, Discovery Nature Sanctuary, Gemstone Arboretum and Bethel Heritage Park are major attractions for city residents and visitors. Pioneer Patch is a unique and stunning concept that features antique cars and rusted farm implements, many brimming with colourful flowers. Bethel Heritage Park commemorates the history of Winkler and hosts weekly stage nights.
Each spring, the WHS recruits upwards of 70 volunteers to plant 20,000 annual flowers throughout the entire city. The city provides vehicles to help deliver plants to all the different locations. It also looks after the watering that is required. "We work long and hard," Penner said, "but we are very organized." Penner recognizes the importance of networking and knows how to tap into the strengths and talents of others who are willing to assist. The WHS will soon have a brochure with descriptions of each of the public gardens.
The Gaynor Family Regional Library located at 806 Manitoba Avenue in Selkirk also has a fascinating story to tell. The project which received $1.5 million from the Gaynor family was ten years in the making and includes a three-acre urban prairie reserve. A partnership with Lake Friendly Manitoba and the East Interlake Conservation District established this urban prairie oasis consisting of 50 to 60 different species of tall grass prairie plants as well as numerous wildflowers.
Katherine Anderson, public services coordinator at the library said there are close to 130,000 visitors annually. EICD harvests seeds from the grasses and wildflowers to repopulate other greenspaces and small packages of seeds are also made available to visitors.
The South Interlake Garden Club is beautifying Stonewall's Memorial Park by planting several different varieties of lilacs. "Lilacs grow well in our alkaline soil," said Tanya Daher, president of the South Interlake Garden Club.
Just some of the varieties in this unique and fascinating collection are President Lincoln, President Grevy, Belle de Nancy, Royalty, Maiden's Blush, White Preston, Madame Lemoine, Wonderblue, Monge, Ludwig Spaeth, Dappled Dawn, Miss Canada and Pocahontas.
The public garden has a limestone cenotaph commemorating the community's war veterans. There are also stately fountains. This year, the Town of Stonewall has announced a plan to expand the number of flower beds. "We're very excited to work together with them on this project," Daher said. The garden is located on 2nd Ave. North in Stonewall.
In the heart of Altona is a small, very private but public garden known as the Memory Garden. Framed by enormous evergreens and statuesque linden trees beneath a vista of open blue sky, the garden was created in 2007 by the Town of Altona and the Altona in Bloom committee and was designed by Monique Rampton, co-owner of Morden Nurseries.
Eric Hildebrand, recreational programmer and special events coordinator for the Town of Altona, describes the garden as a peaceful, serene place with curved pathways that are fully accessible.
Plants can be purchased in memory of loved ones and installed at an annual planting service on the first Monday in June of each year.
The garden is located on 10th Avenue NE.
Captain Kennedy Heritage House in River Road Provincial Heritage Park in St. Andrews has remained closed to the public since 2015 due to structural concerns. The gardens, however, continue to be open to the public 24 hours a day, seven days a week and include substantial sunken gardens planted with numerous flowering perennials and annuals. Your visit is important.
To submit the name of a public garden in your area or to share what you discover as you travel throughout the province this summer, please email Lori_Chorney@hotmail.ca or blairkristina@gmail.com.
colleenizacharias@gmail.com