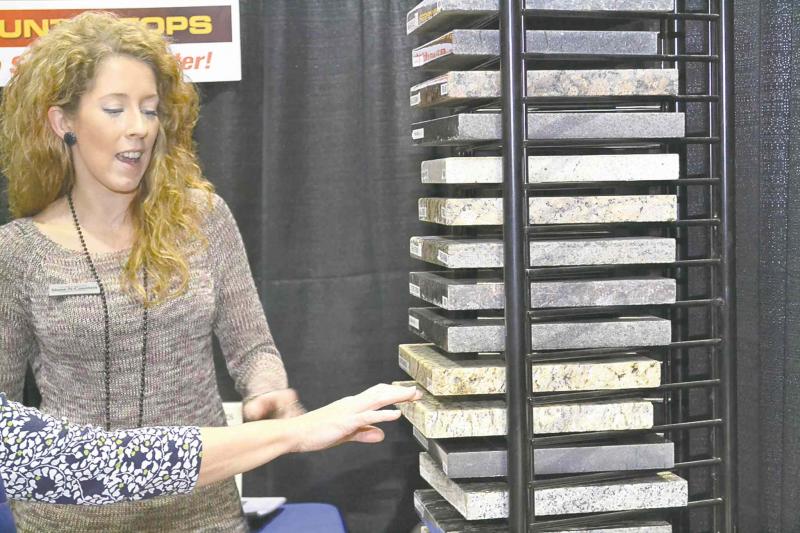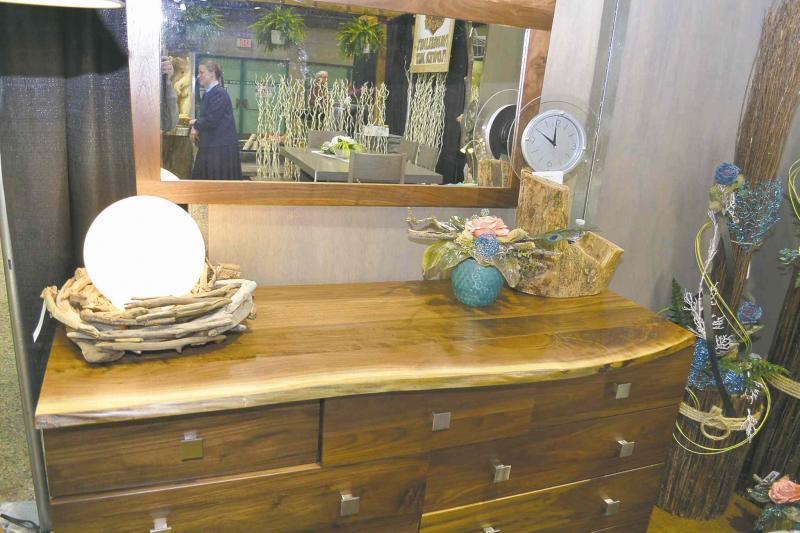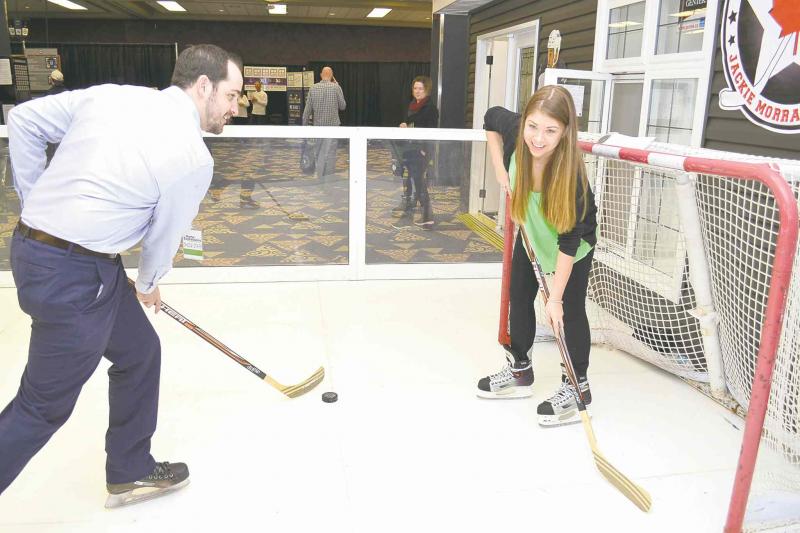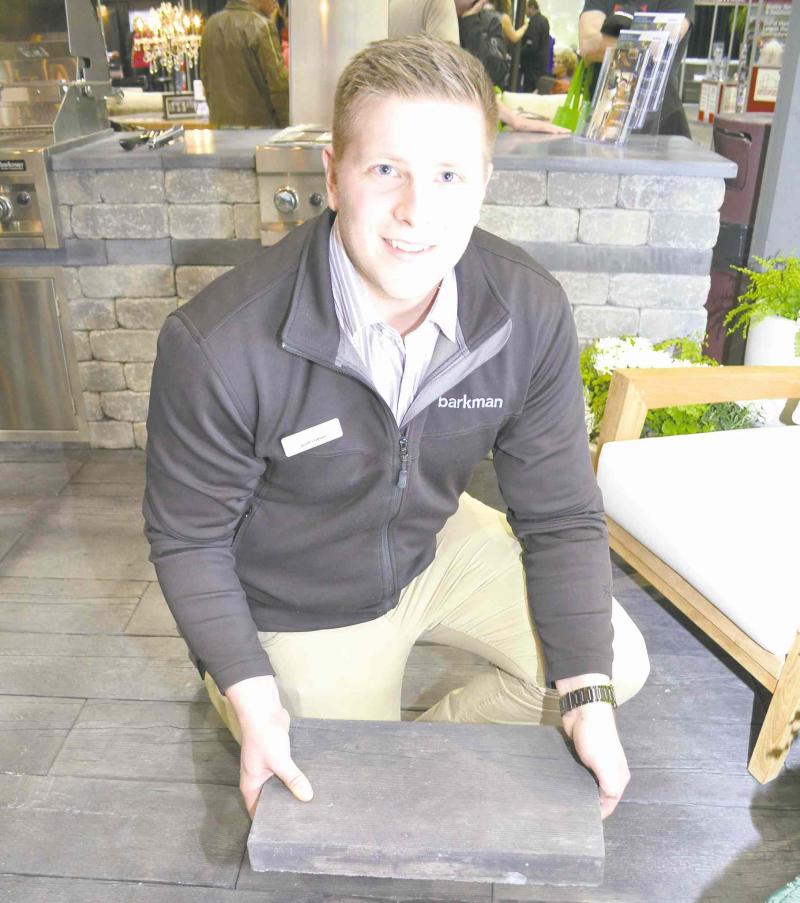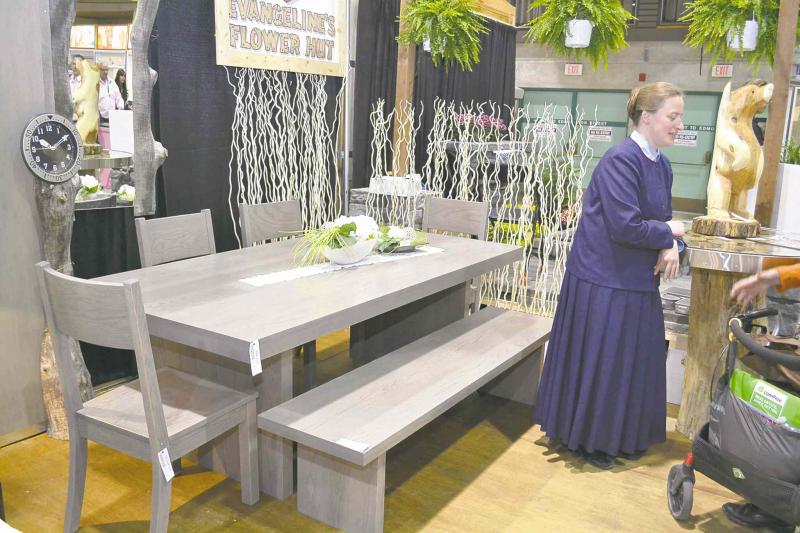 I attended the Home Expressions show recently with the goal of finding exhibits featuring unique and timely items that will be the envy of neighbours.
For example, with the Stanley Cup playoffs looming, who could resist a year-round skating rink in the backyard, basement or garage to keep the family in condition between games? (Popcorn, chips, pop and beer as served at my home during playoffs aren't muscle builders, or so my wife tells me.) Considering this, an investment in an Xtraice rink will allow you to eat junk food and still remain in A-OK physical shape. Just take a couple of laps around your rink between periods or those intolerable days when no playoff games are scheduled.
The secret of synthetic ice is polymer-based three-foot by three-foot panels that fit together with T&G joints locked into position with countersunk dowels of the same material.
Residential products are available in 10-foot by 16-foot, 20-foot by 20-foot and 16-foot by 32-foot rinks that require a concrete or deck subfloor for support.
Prices are from about $2,900 for a basement rink to $6,500 for a two-car garage rink to about $9,900 for a backyard rink.
"The synthetic ice is very similar to the real thing," said Taylor Fagerdahl, a demonstrator for Xtraice. "The main difference is that you can stop faster on the synthetic product."
Adam Hauptli, North American Sale Manager for Extraice, said the company's product has been sold to Disney (France), Dubai, Istanbul and Brazil.
The company also works with NHL teams such as Detroit, Florida and Washington to set up synthetic rinks in areas where fans can get out and skate with their heroes, even in mid-summer.
"Canada is one of our larger markets for residential rinks, which are built from slightly thinner synthetic material so we can cut the cost," said Hauptli, adding a residential product has a lifespan of 20 years, with almost no maintenance.
The rinks can also be rented by people who want to wow friends and family with an unique party pickup game any time of the year.
Boards are available at extra cost or can be built by DIYers worth their hockey sticks.
Another exhibit that caught my eye featured commercially produced and handmade furniture including accessories, custom bedding, quilts and more.
Though the business was launched as Engeline's Flower Hut in Steinbach several years ago, it has since expanded to include a collection of decor to appeal to almost all tastes and budgets.
I'm an admirer of American black walnut, so one of the furniture pieces that immediately drew my attention was a chest of drawers with a live edge top and a hand-rubbed finish.
"It's a one-of-a-kind piece made by a cabinetmaker," said Engeline Loewen, owner of the business.
Furniture created by quality builders such as Euro and Woodhaus were also on display in Loewen's booth.
A sofa and chair in white leather by Euro was a show-stopper, as was an ultra-modern bedroom arrangement in solid maple by Woodhaus.
Loewen added accent pieces made of driftwood or decorated with leaves such as lamps, lamp shades and tables are created by her staff in Steinbach.
Some examples are bar stools with metal bases and stems with seats of sliced round logs with the bark still attached; a matching round table has a glass top with a steel band around the circumference enclosing small logs with the end grain up: the table's base is a single log with about a 12-inch diameter.
End tables consist of single logs with interesting features including flared tops, crevasses along the length of the logs or hollow stumps with glass tops.
Loewen's stock also features birds and other animals carved from a single log, as well as photography and paintings, custom bedding and quilts and, of course, flowers arranged by her staff for any occasion.
If you appreciate the look of weathered boards but have never considered using them for an outdoor patio, then Barkman Concrete has the product for you.
Named the Bridgewood series, Barkman's faux-wood boards are made of concrete but are almost impossible to discern from real timber, containing cracks, checks and colours of aged barn or bridge wood.
"They're two inches thick and are available in 35-inch, 23-inch and 17-inch lengths by about 10 inches wide," said Josh Friesen, sales assistant with Barkman Concrete.
The concrete boards are sold in two colours -- weathered grey and cedar brown, and can be laid on a well-prepared base like other Barkman paver stones.
"The stone makes a gorgeous outdoor patio with no risk of rot due to seasonal moisture," said Friesen, adding they can also be used for walkways and other designs.
Another booth that intrigued me featured granite and quartz products manufactured in Manitoba by Stone-N-Counters of Beausejour, recently amalgamated with Precision Stone on McGillivray Boulevard to better serve city clientele.
The company was founded in 2006 on Park Avenue in Beausejour and since then has become a major fabricator of quality Hanstone and Caesarstone granite and quartz.
The company's work area consists of a 15,000-square-foot building where fabrication takes place, as well as an indoor heated storage shelter for clients to view slabs.
One of the pieces that fascinated me was a demi-lune side table with granite legs that follow the curvature of the table's top, with room between the legs for a potted plant or other curio.
Granite and quartz are sold in 3/4-inch to 1 º-inch thicknesses, with more than 100 colours and styles from which to choose.
A faxed blueprint or rough drawing of a project is sufficient for the company's designers and fabricators to provide a thorough quote free of charge.
Stone-N-Counters also create kitchens, islands, vanities, backsplashes and table tops, as well as benches and fireplace fronts.
Other products include Kindred double-bowl under-mounted sinks with satin finished bowls and Kohler under-mount Caxton basins that add pizzazz to traditional and modern bath decors, alike.
If you like the less-is-more ultra-modern style, consider a living room designed by Two30Nine of Morden.
The room that appealed to me had a stark-white palette with a red accent on the chairs and a red vase by the wide-screen TV.
Aside from the splash of red and a tall green plant, the floor provided the only other colour variation in the form of light grey LVP flooring.
The room dividers are four-foot-high glass panels with white railings to complement a white wool shag rug, as well as a white and chrome coffee table, easy chairs, and a couch with round, white shag cushions.
Two30Nine will create traditional, contemporary and modern designs in wood and other materials; however, this austere white room had a Japanese austerity that appealed to my less is more sensibility.