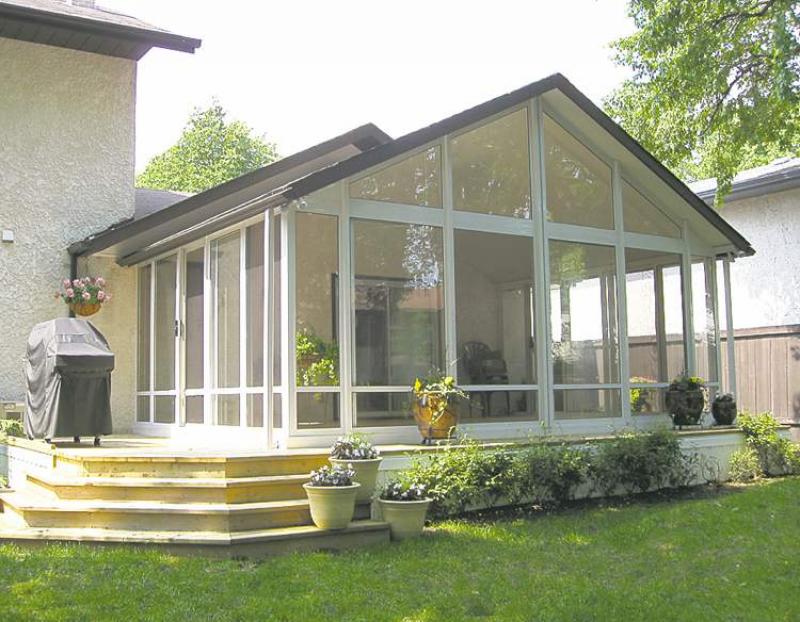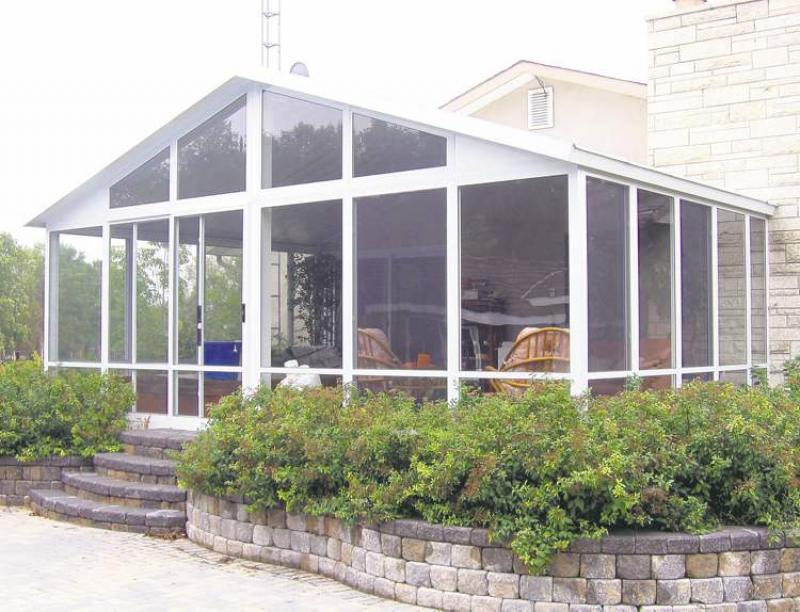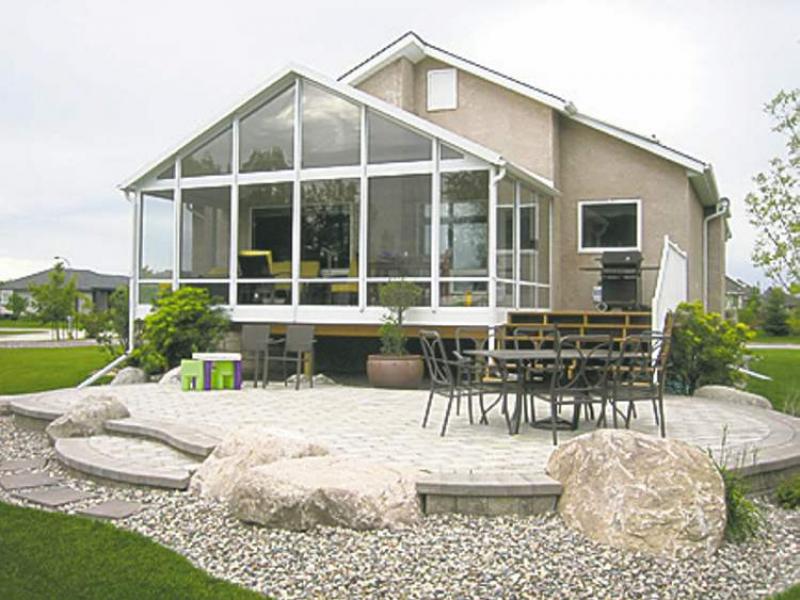 Since ageism is rampant and political correctness de rigueur in Manitoba, it behooves us to change commonly used expressions such as Old Man Winter to Elder Man Winter, and "damn mosquitoes" to "insufferable" pests.
As a member of the baby-boomer generation, I object to the word old, much preferring elder, with its dignified connotation. The term "damn mosquitoes" never really bothered me but, if we can remove just one swear word from the lexicon, then insufferable pests is OK by me.
But what if we could eradicate mosquitoes and remove winter (it would still be available to those who love the season) from Manitoba?
One way to dispense with the bugs is to create an enclosed outdoor living area attached to the back of your house.
"Decks that are at the end of their lifespan are being replaced by three-season sunrooms, allowing people to enjoy the outdoors without being ravaged by insects, drenched by rain or frosted by a late spring or early fall snowstorm," said Steve Sarens, owner of Sun Shade Ltd., an installer of Glastar Sunrooms.
In many cases, new homeowners are foregoing decks in favour of sunrooms, he added.
"When you consider the cost of building a deck and the limited amount of use you get from it before it needs to be replaced, it's more cost- and usage-effective to build a sunroom."
A sunroom of approximately 200 to 240 square feet can be added to a house for $15,000 to $20,000, using the existing patio doors that would normally egress onto a deck, Sarens said.
"There's usually a step down to a deck. We line up a sunroom so there is a smooth transition between the home and the sunroom."
Glastar products include extruded aluminum frames with baked on enamel finishes, tempered safety glass and fine-mesh fibreglass screen. Finishes are guaranteed maintenance free for ten years but they "tend to last a lifetime," Sarens said.
Roofs are available in flat, sloped or gable style to match the house. They are built of 10-inch pans with an interlock either side, giving the look of I-beams. Three inches of rigid foam provides insulation, as well as plywood sheathing covered with a white steel skin joined by aluminum batons.
The foundation is an engineered and approved surface-mount floating system that consists of adjustable tele-posts on concrete pads to allow for the capricious nature of Manitoba's gumbo soil, Sarens said, adding that there is no need for expensive piles that go down to bedrock.
As well, every tempered-glass panel has its own tracking, allowing it to move up, down or sideways if the ground shifts, he noted. "In all the years we've installed Glastar Sunrooms, we've never has a broken or twisted panel."
In sunny Manitoba, a three-season sunroom with a south-facing glass wall can be used even when the outside temperature is -10 C to -15 C, as the solar heat is sufficient to keep the area comfortably warm, Sarens said. "Some folks will install gas or electric heaters to extend the usable season of their room well into the winter."
Ron Anderson, owner of Best Windows & Doors, a dealer for Sunspace Sunrooms, said he sells sunrooms consisting of vinyl windows set in two- or four-track aluminum frames with fibreglass screen.
"The four-track system allows 75 per cent of the sunroom to be opened to outside air as vertically mounted panes stack side-by-side at the top or bottom of the frame as desired," he said, adding horizontal sliders are available in a similar configuration.
Two-track frames can be opened to allow 50 per cent ventilation and, like the wider tracks, the aluminum is available in several colours including white, driftwood and bronze, according to Sunspace.
"The vinyl panes can be manufactured in a variety of sizes up to 12-feet long by eight-feet wide with clear, smoke grey, dark grey or bronze tints," said Anderson, adding they are one-tenth the weight of glass.
For people who want to enclose a deck, the panes can be ordered to their specifications, including a roof system with high density foam-filled panels three, four and six inches thick, as well as two-inch removable foam walls.
Anderson said sunrooms are generally attached to the house and supported by eight-foot ground screws that support up to 5,000-pounds each.
"We'll work with clients to design a room that meets all their requirements in terms of square footage, wall space, roof thickness, colour and whether they want a three or four-season living space," he said.
The final design is sent to a factory in Ontario where the sunroom is manufactured and then shipped back to Best Windows & Doors.
"We have a team of pros who can assemble it in a few days, including the foundation screws that are torqued into the ground by a small machine, eliminating the need for a backhoe or Bobcat which can chew up a yard," he said.
Anderson added that elder people with disposable assets are the most likely to invest in a three- to four-season sunroom costing from $20,000 to $40,000, though younger families are beginning to appreciate the appeal of an outdoor room.
Graham Sweet is an independent sales consultant for Pioneer Window & Door, which markets Four Season Sunrooms.
He said one of the features that set Four Season Sunrooms apart from others is that they are constructed of double-pane, tempered glass coated with multiple metal oxides and compounds that reflect summer heat away and winter heat back into the room (about 75 per cent).
He said tempered glass is five times stronger than regular annealed glass, an important feature especially if youngsters play in the sunroom; the glass panels have a double-catch system that extends to the ceiling "where little hands can't reach it."
The foundation of a Four Season Sunroom consists of 10-foot long Postech piles (which can be installed in the winter) insulated at frost level to prevent moisture damage, and an undercarriage constructed of two-inch by ten-inch lumber, green-treated if close to the ground.
The structures are designed to withstand a 145 kilometres per hour wind and to carry a snow load calculated to exceed any area of Manitoba.
A common sunroom size is 16-feet across the side of a house, extending 12-feet into the yard, including insulated roof panels and an insulated pony wall a few feet above floor level to keep the floor warm in winter months, Sweet said, adding the window units slide in PVC frames that do not conduct cold or heat like aluminum.
The cost of such a unit is about $25,000; however, depending on the size and/or the number of bells and whistles added, the price can be substantially higher.
Many people install in-floor heating, or gas or electric fireplaces to keep the room warm in the coldest winter months, while others purchase heating/air conditioning units for about $2,500 that allow them to control the environment year-round.
Whether a three- or four-season sunroom, testimonials from people indicate they gravitate to it for many reasons including a new family eating area, a children's play room, an exercise or spa site, or a private place to relax and commune with nature and Elder Man Winter.