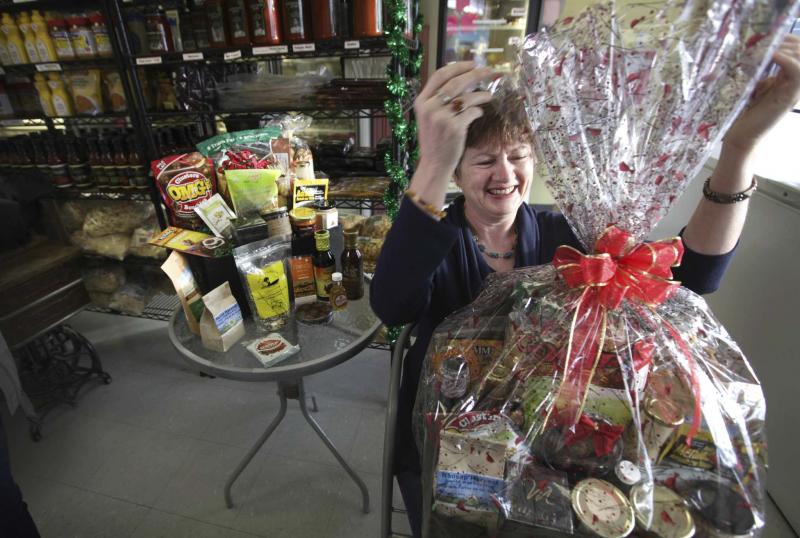 As a young woman who grew up in Europe, my favorite tradition is still to make a gift basket for anyone moving into our neighbourhood. Each item that I include symbolizes a message, which I explain in a note: a loaf of bread represents never being hungry; salt represents that your life should always have flavour; sugar means that your life should always be sweet; a bottle of wine says that your family will never be thirsty; and a candle sends a message that your house should always have light and happiness.
— Margarita
I have found a great use for bubble wrap! I place it on the bottom of the vegetable drawers in my fridge to prevent fruit from bruising. I also put a layer of newspaper on top of the bubble wrap to absorb excess moisture. My fruit and vegetables last a long time.
— Natalia
Closing closet doors in your home helps you receive better savings on your heating system. This can save you about $50 per year on your heating bill because the house will be better insulated.
— Roger
Store a few marshmallows with brown sugar to prevent the sugar from becoming rock hard.
— Trudy
If you ever find gum stuck to your shoe, don't panic. Place the shoe in a plastic bag and put it into the freezer. Remove the shoe from the freezer and peel off the gum with ease.
— Trudy
I ruined my TV screen by cleaning it because I sprayed glass cleaner onto the screen and wiped it. The screen is permanently spotted. Since then, I learned how to properly clean a TV or computer screen: spray water onto a soft microfibre cloth, and wipe the screen. Never spray ANYTHING directly onto the screen.
— Ben
Somehow over the years, like many others, I have managed to expand around my midsection. Shirts are rather uncomfortable and tight, but instead of reducing calories, in desperation I came up with an easier solution: I stitch the lowest button on all my shirts with shirring elastic. This provides me with a bit of give, and the ability to eat large lunches every day.
— Randy
Soften dried up mascara by putting the closed container in a mug of hot water.
— Ladee
Cleaning my fireplace is a long, ugly process because the ashes tend to fly throughout the room, which makes a mess. After many years, I learned to start the process by spraying the inside of the fireplace with a spray bottle filled with water. Doing this makes the ashes heavier, and they no longer fly away as I am cleaning the fireplace.
— Jasu
I never purchased fresh ginger because I only used a little at a time and the unused portion was wasted. I now know that I can freeze fresh ginger and just grate a little bit off at a time.
— Maria
Every time I change the bag in my vacuum, I add a teaspoon of ground cinnamon to the new bag. Doing this makes the whole house smell great. If you don't like the smell of cinnamon, you can pour a few of your favourite essential oils into the bag.
— Kim
Note: Every user assumes all risks of injury or damage resulting from the implementation of any suggestions in this column. Test all products on an inconspicuous area first.
Reena Nerbas is a popular motivational presenter for large and small groups; check out her website: reena.ca. Ask a question or share a tip at reena.ca