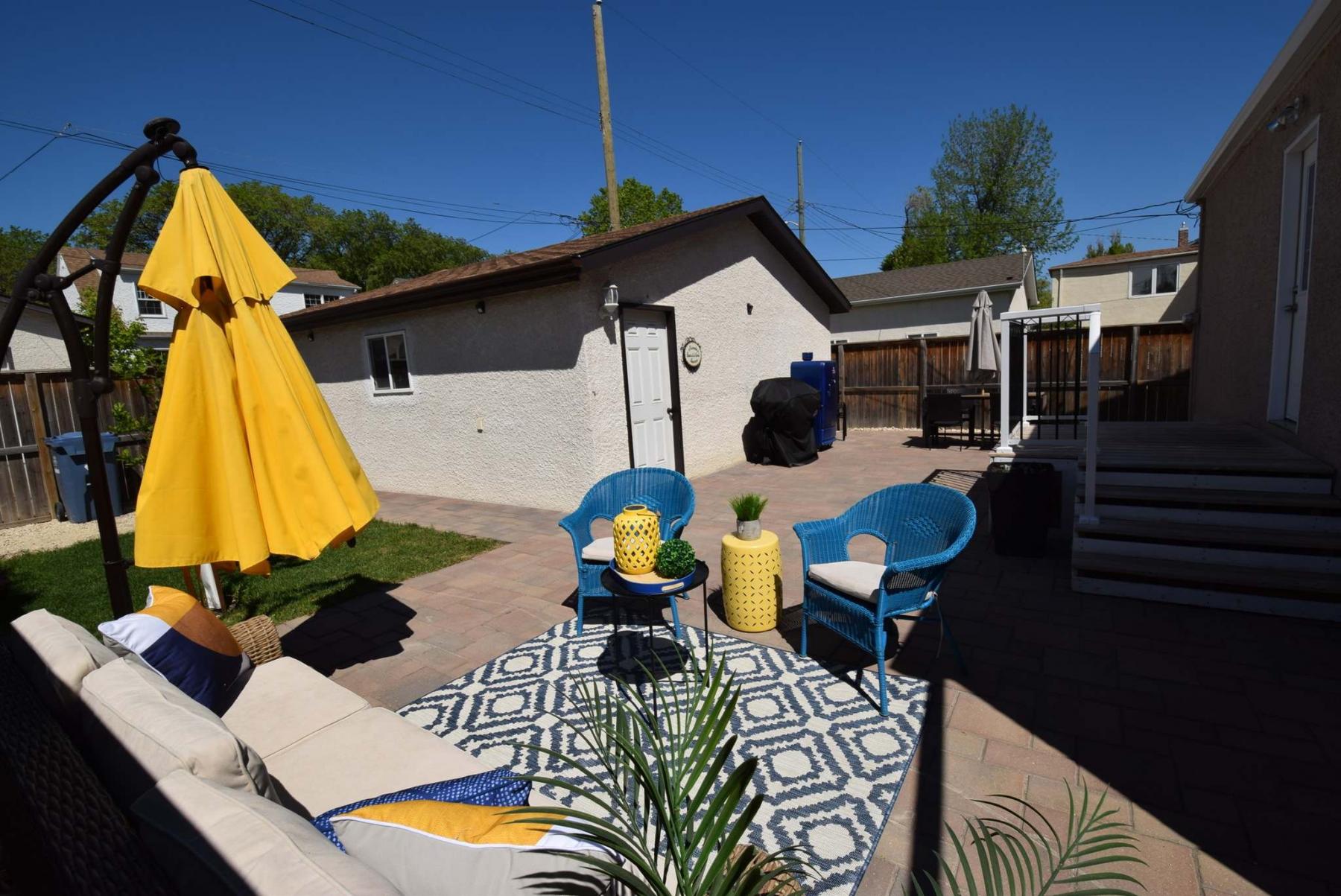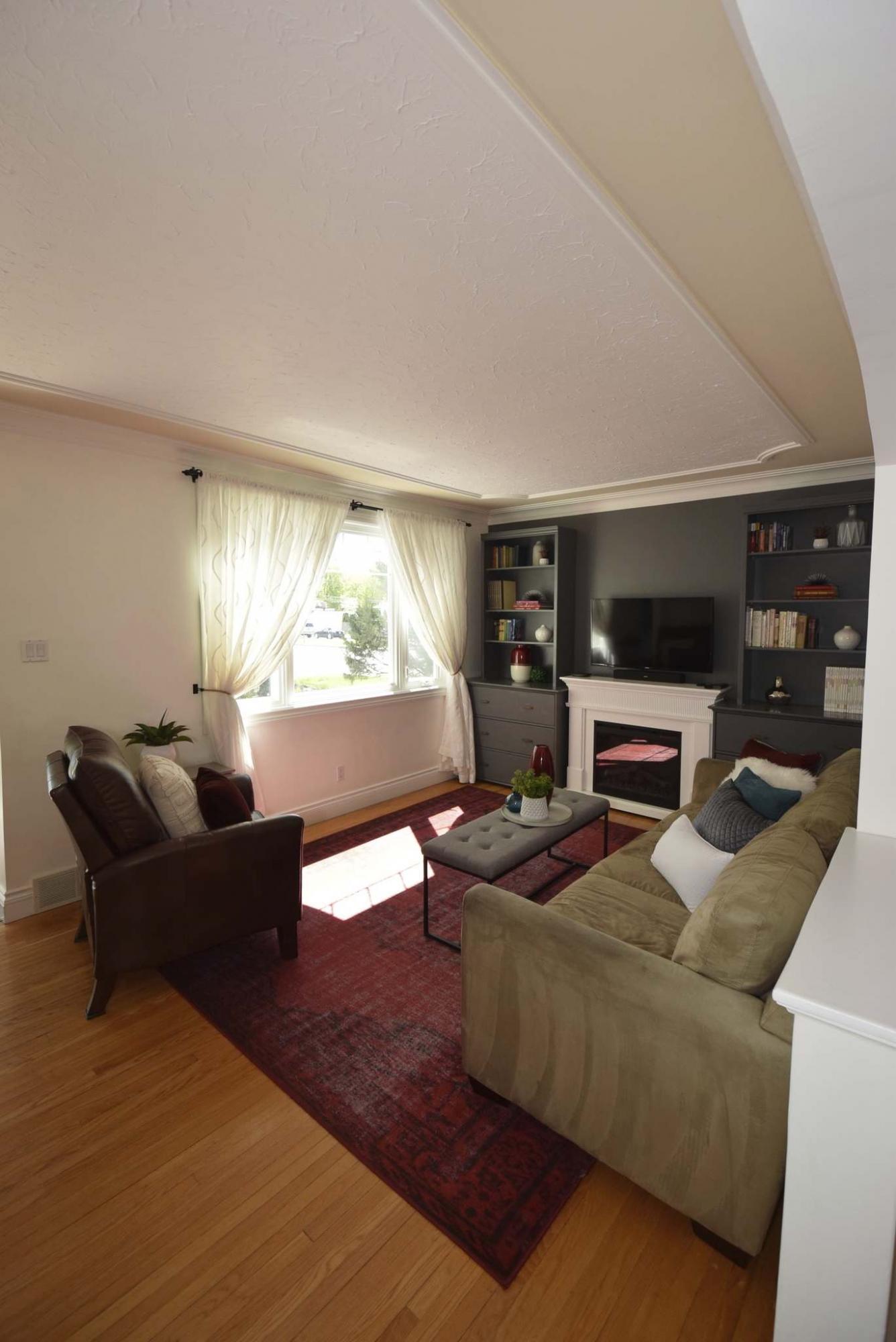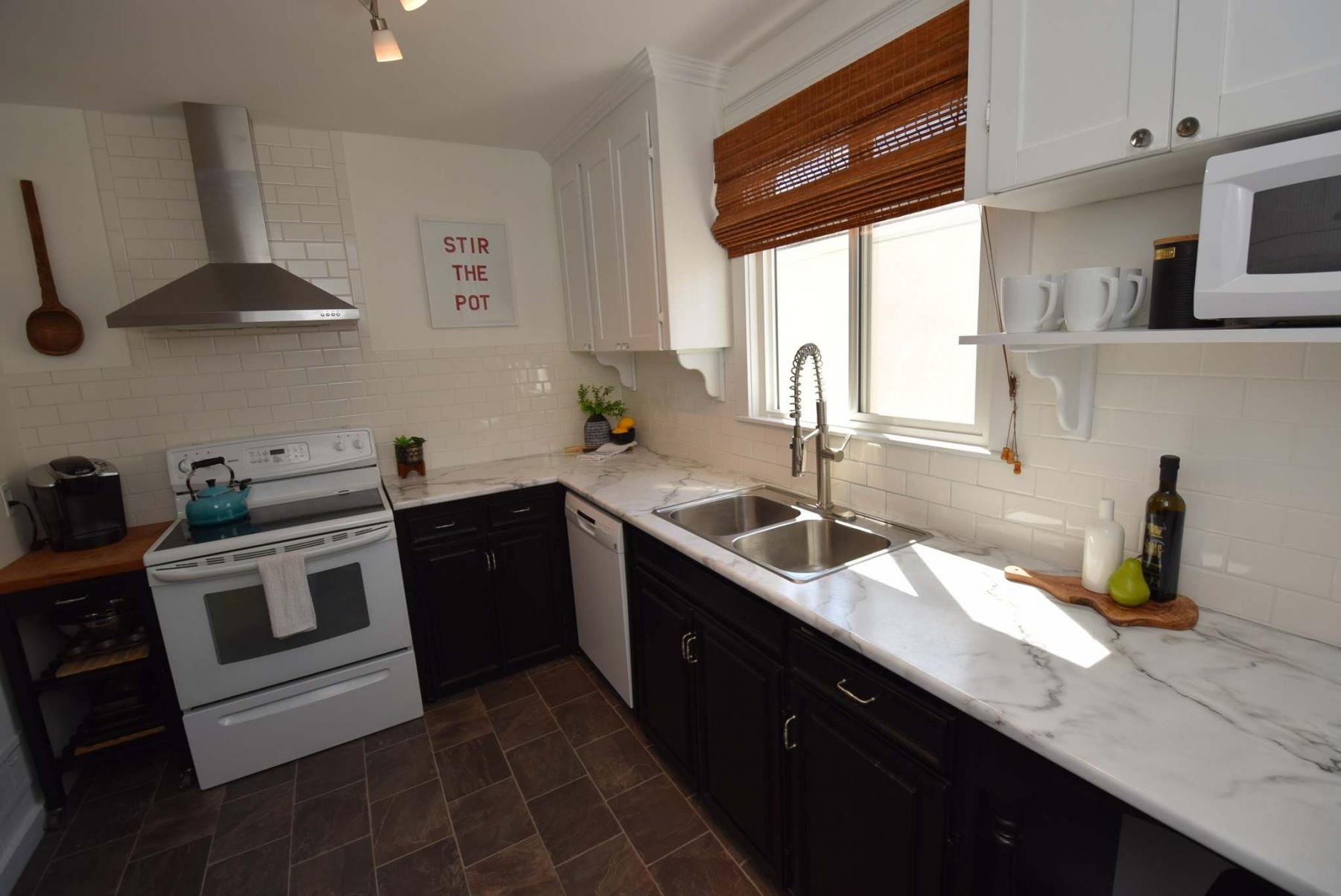 Young families looking for a starter home tend to be of two minds.
On the one hand, they want a home that's move-in-ready. On the other, the home must also fit their budget.
That's a difficult ask when your home buying budget falls into the $350,000 to $375,000 range. At that price point, a home is affordable. However, rarely is such a home in move-in-ready condition.
That is, unless you find a hidden gem.
Jennifer Gulay of Royal LePage Alliance says she just listed one such home at 495 Queenston St. in River Heights.
"The outgoing owners have done a great job of updating the home over the 10 years that they've owned it," she says of the 986 sq. ft. bungalow. "I know realtors say this all the time, but there really isn't anything to do. All you'd need to do is move in and enjoy."
In a nutshell, the well-kept bungalow is cute as a button — and functional to boot.
Featuring a smart stucco exterior with white-trimmed, latticed windows below and front steps bordered on either side by a sitting area and garden area defined by cedar chips, the home possesses undeniable curb appeal.
That seamless blend of style and function extends effortlessly into the home's interior, says Gulay.
"Its floor plan is one of the best I've seen in a home that's nearly 70-years-old," she notes. "It's open concept, but all the spaces are defined. Flow between all the spaces on the main floor is really, really good."
So too is light flow, something that's often compromised in River Heights homes that date back to the fifties, forties and earlier.
In most instances, a wall with a 36-inch-wide doorway links the living room to the dining room and kitchen.
Not so here.
Instead, the doorway between was widened to about five feet. Then, a three-foot cutout was made on the side to open it up even more.
"That allows natural light to flow into the dining room from the door and a large picture window in the living room," Gulay says. "It also looks great while keeping with the home's classic styling."
She adds that the living room is a delightful space that features a fetching blend of modern and classic design themes.
"It gets its character from classic features like a white medallion ceiling, high baseboards and original oak hardwoods. At the same time, there's a white electric fireplace with grey shelving/drawer units on either side, and modern white cabinetry on the opposite wall. The balance between modern and classic design themes is perfect."
Then, there's the dining room and kitchen on the other side of the generous, arched entrance.
"The dining room is defined wonderfully by another medallion ceiling and mod chandelier," she says. "A wide, arched doorway on the side wall makes it easy to go back and forth between it and the kitchen when you're entertaining. The kitchen was beautifully remodelled with two-tone cabinets, a tile backsplash, vinyl tile floor and marble-style laminate countertops."
Another wide, arched doorway behind the dining room then leads to a recessed wing behind the dining room.
"It contains a big third bedroom, four-piece bath and back door that leads out to a private backyard with deck, patio with sitting and eating areas and a detached double garage," Gulay adds. "I really like the distribution of the bedrooms. They all have separation, with the primary bedroom at the front by itself off the dining room."
Finally, there's the home's finished lower level, which houses a media area, fourth bedroom, laundry room and three-piece bath.
"It really makes the home," she says. "The media area, which comes with a cool wet bar, is amazing. The combined laundry room/bathroom offers loads of function, and the bedroom is nice and big with a legal egress window and big closet. There's even space for an office area, too."
Gulay says the tidy bungalow is ready and waiting for a new owner.
"With all it has to offer, it would make a great starter or even a move-down home for downsizers. It's in a great location, it's in move-in-ready condition, and it offers a wonderful combination of old-time character and modern function. It's a fabulous home in every way."
lewys@mymts.net
Location: 495 Queenston St., River Heights
Year Built: 1953
Style: bungalow
Size: 986 sq. ft.
Bedrooms: four
Bathrooms: two
Price: $349,900
Contact: Jennifer Gulay, Royal LePage Alliance, 204-794-9464