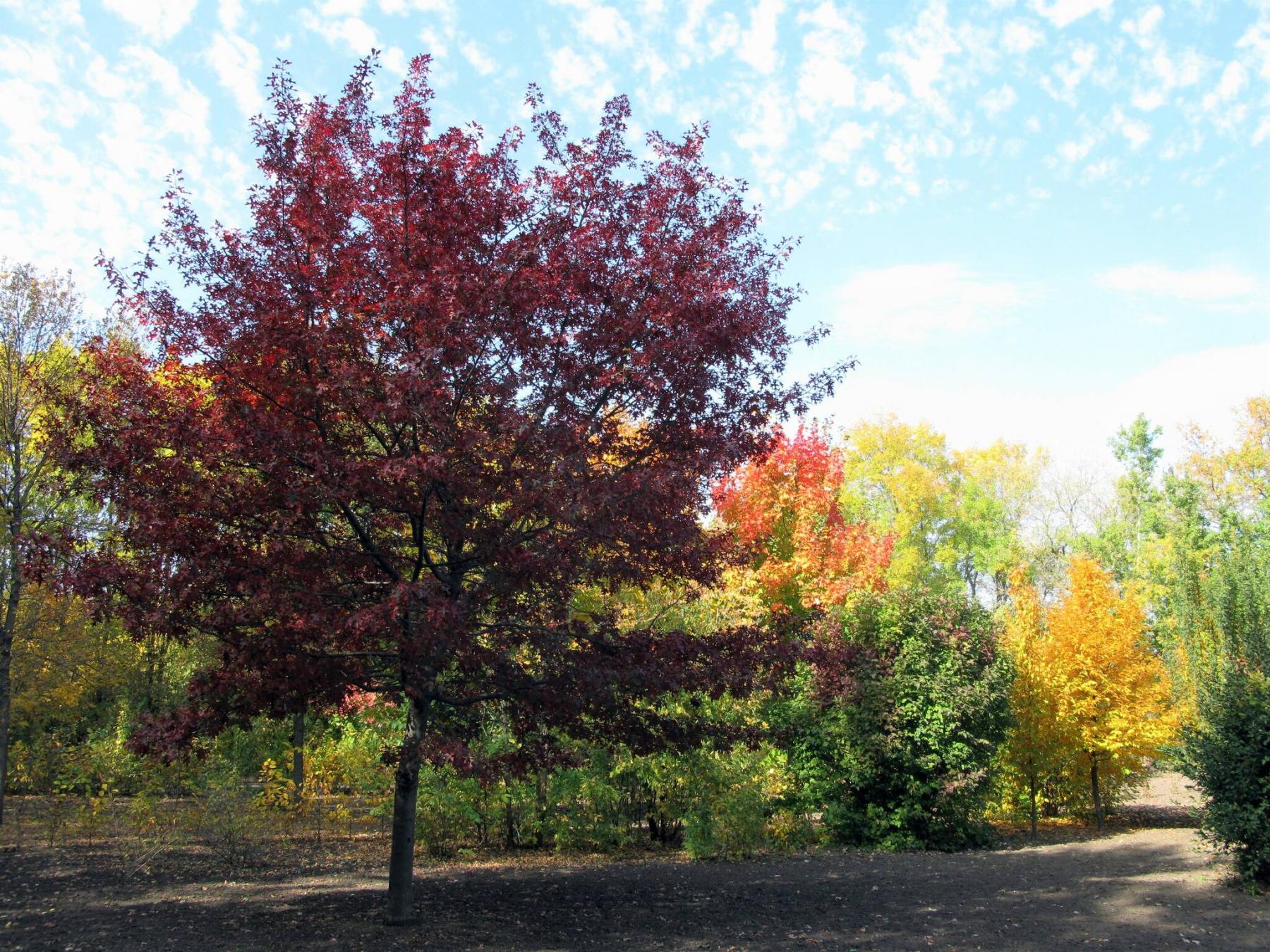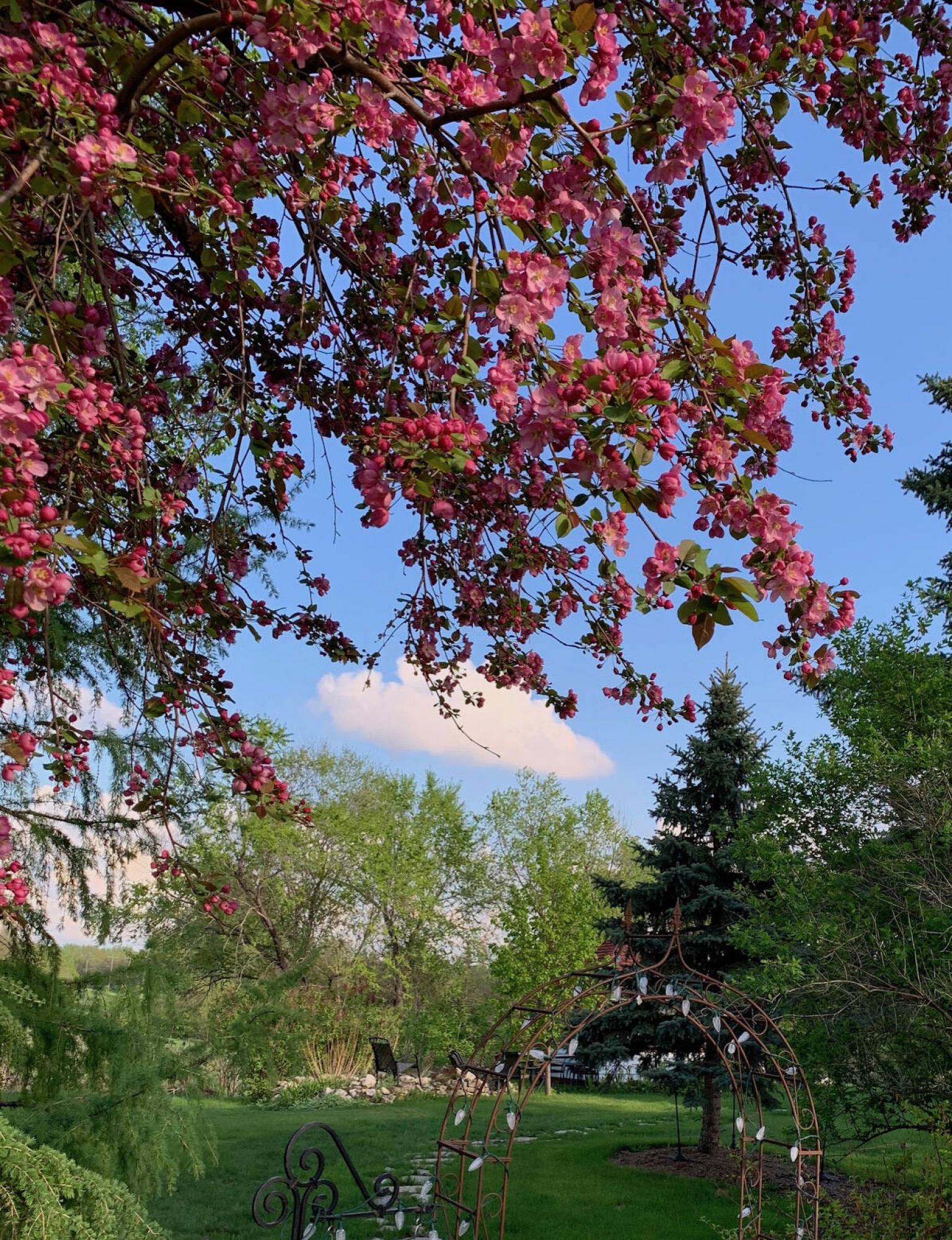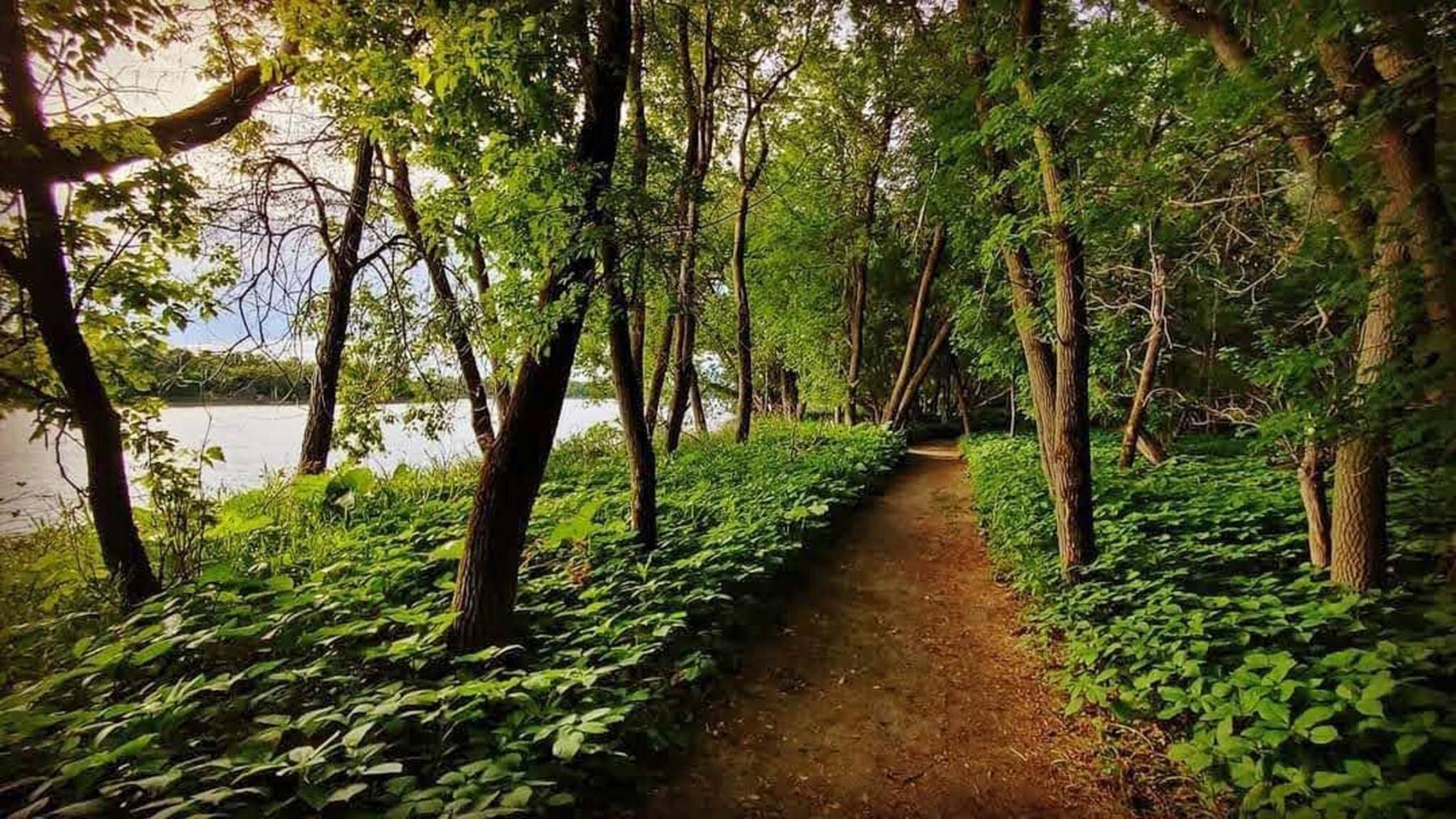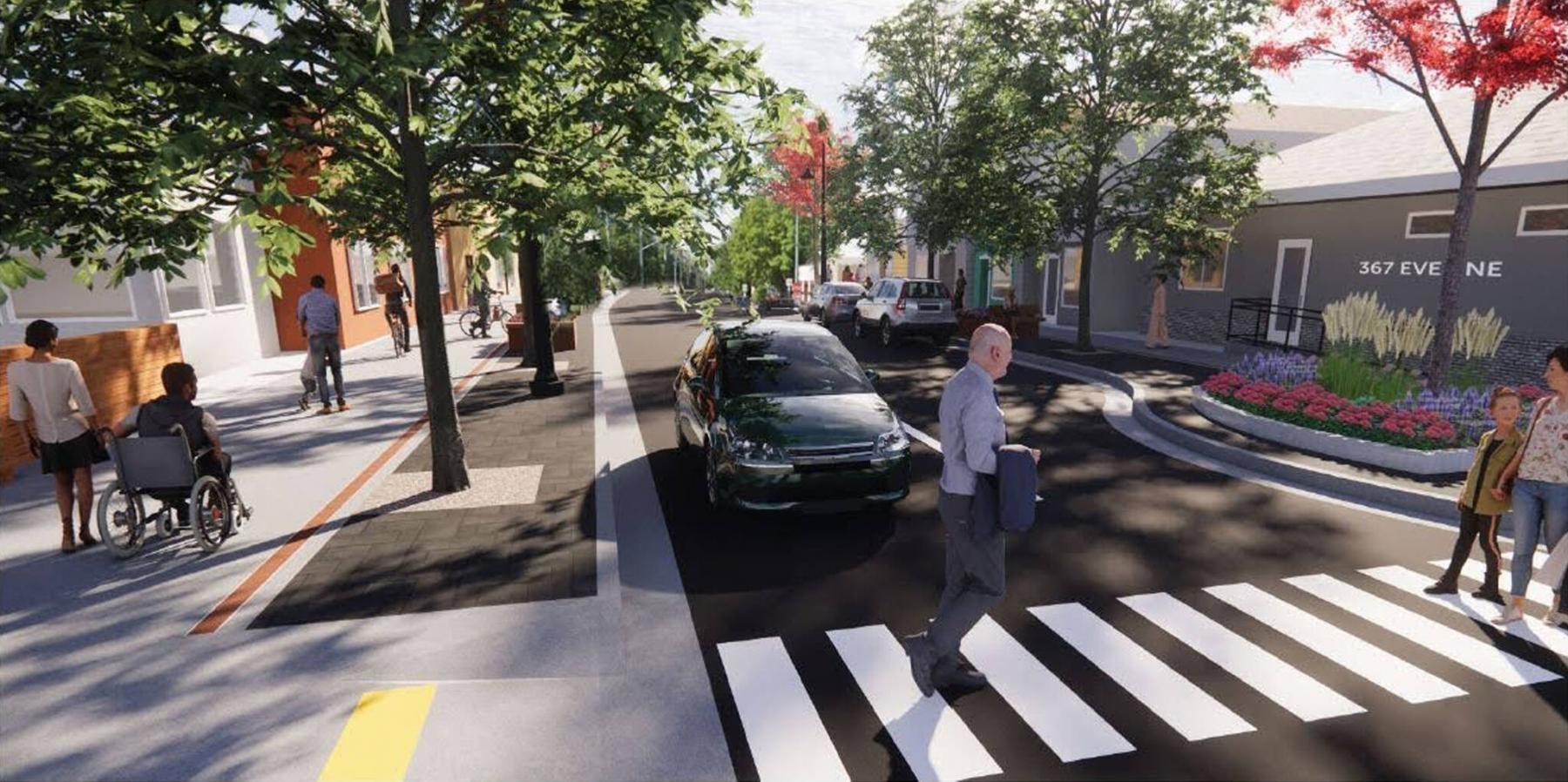 Trees in the urban landscape provide many benefits including beauty, shade, privacy, protection from wind, stormwater retention, improved air quality, increased property values, habitat for wildlife, as well as health and wellness benefits. Trees influence our sense of place. When tree losses occur because of age or stress factors — pests, diseases, extreme weather events — the impact is felt immediately. We shape our future by planting new trees.
If you are thinking of planting a tree this spring, look to the City of Selkirk where trees have become a fundamental part of enhancing the quality of life for its citizens and integral to being better prepared for climate change. Selkirk's Street Tree Policy is extraordinary and provides inspiration for everyone. Its emphasis is not only on tree species diversity to combat climate change but also includes the creation of more naturalized settings in place of traditional turfgrass. Selkirk is the only city in Manitoba and one of just 130 cities around the world awarded platinum-level ISO certification from the World Council on City Data, a global leader on standardized data that helps create sustainable, resilient and prosperous communities.
CAO Duane Nicol is passionate about Selkirk's green initiative and committed to walking the walk. "What we are building is an architecture to deliver on trees as a core municipal service to citizens, rooted in the idea that trees are core municipal infrastructure and a core part of climate change adaptation," he says. Environmental stewardship was identified as one of the five key pillars of the City of Selkirk's community strategic plan which was approved in 2014. "Trees are just as important as streets, sidewalks, and pipes," says Nicol.
One of the first steps was to create an inventory of trees on public lands within the city, not including forested areas. The city catalogued 4,700 trees and created a detailed list of each species including the location and the condition of each individual tree. This information will assist the city in managing the health and life of its tree assets on a tree-to-tree basis, says Nicol. Interestingly, the inventory showed that 53 percent of Selkirk's trees on public land consists primarily of two species — Manitoba Maple and Green Ash, the latter of which is a species at risk.
The city has developed a list of 42 target species that it has identified. "We looked at the types of tree species that would thrive in our urban centre and then applied a climate lens. We asked, which tree species would be more likely to thrive in a changed environment." To identify the future conditions of the city over the next 100 years – because that's the time span you need to use when you are planting trees, says Nicol – the city used climate data from the Prairie Climate Centre.
Drought tolerance is a key factor. Diversity of species is essential because a monoculture is more susceptible to pests and diseases. Additional factors are key as well, says Nicol. When a street is selected for tree plantings, for example, not all trees will be planted at once so that there is a diversity of tree age and tree size.
Last fall, the City of Selkirk planted 64 Manitoba-grown trees along city boulevards. The species selection is impressive and enviable: Ruby Slippers Amur Maple, Silver Maple, Lord Selkirk Sugar Maple, Hot Wings Tatarian Maple, Ohio Buckeye, Prairie Horizon Manchurian Alder, Prairie Dream Paper Birch, Delta Hackberry, Snowbird Hawthorn, Silverado Hybrid Olive, Spring Snow Flowering Crabapple, Gladiator Rosybloom Crabapple, Ming Amur Cherry, Shooting Star Northern Pin Oak, Bur Oak, American Linden, Greenspire Littleleaf Linden, and Triumph Hybrid Elm.
The physical attributes alone of these diverse species will contribute enormously to residents' enjoyment of their surroundings. The environmental, economic, and social benefits will contribute to the health and wellbeing of the city and its residents over the next 50 or 100 years.
"We have really put some thought into this," says Nicol who would like to see every street in Selkirk protected by a robust tree canopy. Trees play an essential role in preventing harmful stormwater runoff. "Streets that already have some drainage issues are the first on the list to get planted and that is aligned directly with our climate adaptation strategy. Streets that have lower tree density or have higher volumes of traffic are high priority. The city is also addressing social equity issues. "Areas that have lower than average household income tend to have less natural spaces so we are prioritizing those areas," says Nicol.
Eveline Street is one of Selkirk's most historic streets. The plan this year is to plant forty-eight trees on seven blocks of Eveline Street from the Selkirk Bridge to Selkirk Park. The tree species being considered include Autumn Blaze Maple which boasts brilliant red fall colour, Delta Hackberry, a native tree with corky bark, and Triumph Elm which has an attractive vase-shape and dark green glossy leaves that turn an outstanding gold in the fall. Infrastructure is being installed to support healthy trees including special drainage systems, says Nicol. Rainwater will be captured from neighbourhood buildings to help provide moisture for the newly planted trees. The trees will provide shade and a cooling effect to both businesses and passersby on hot summer days.
The Eveline Street project — Selkirk's largest street reconstruction project in decades — will also include benches, planters, and naturalized plantings consisting of perennial plants that will attract birds and other pollinators. Some of the different types of plants that are being considered include Russian Sage, Autumn Joy sedum, Echinacea purpurea purple coneflower, Karl Foerster feather reed grass, Three-Lobed Spirea, Sem False Spirea, Calgary Carpet Juniper, and Veronica Blue Bomb Speedwell. This beautifully curated selection of plants will bring a mix of textures, colours, and seasonal interest not often found in municipal plantings.
The city is working with HTFC Planning and Design and J.R. Cousins Consultants in the development of Eveline Street. "We also have a great relationship with Trees Please Winnipeg whose members share our same goals," says Nicol. "They reviewed our Street Tree Policy and helped make it better." A video will be released soon. You can learn more about the transformation of Eveline Street by visiting myselkirk.ca/eveline. Learn even more by visiting Selkirk.
Maintaining newly planted trees as well as the city's existing mature tree canopy is critical, says Nicol. That's why a five-year tree maintenance cycle including pruning has been created. There is also a pilot project to replace the turfgrass that grows on medians along Main Street in Selkirk with natural prairie grasses and wildflowers to promote pollinators and plant species diversity. "Mowing turfgrasses on medians contributes to climate change by adding more pollution into the air," says Nicol. Trees thrive in a biodiverse ecosystem, not a monoculture of turfgrass.
Maximizing species diversity makes communities more climate-resilient. It's an important message for all of us, wherever we live.
colleenizacharias@gmail.com
Colleen Zacharias is writing a monthly newsletter from the Free Press that will be loaded with advice, ideas and tips to keep your outdoor and indoor plants growing. Sign up to have Winnipeg Gardener delivered conveniently to your own inbox at wfp.to/wpggardener