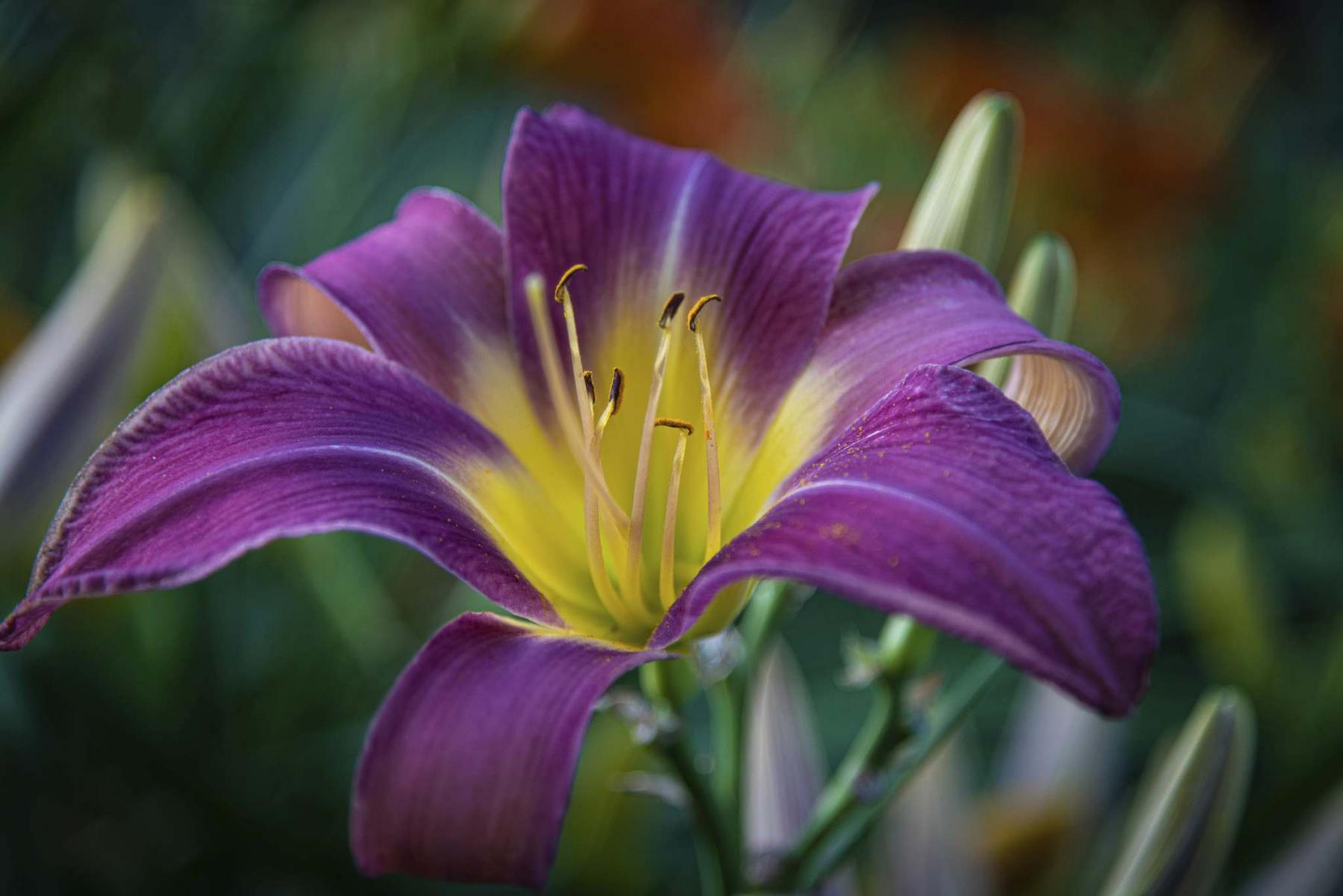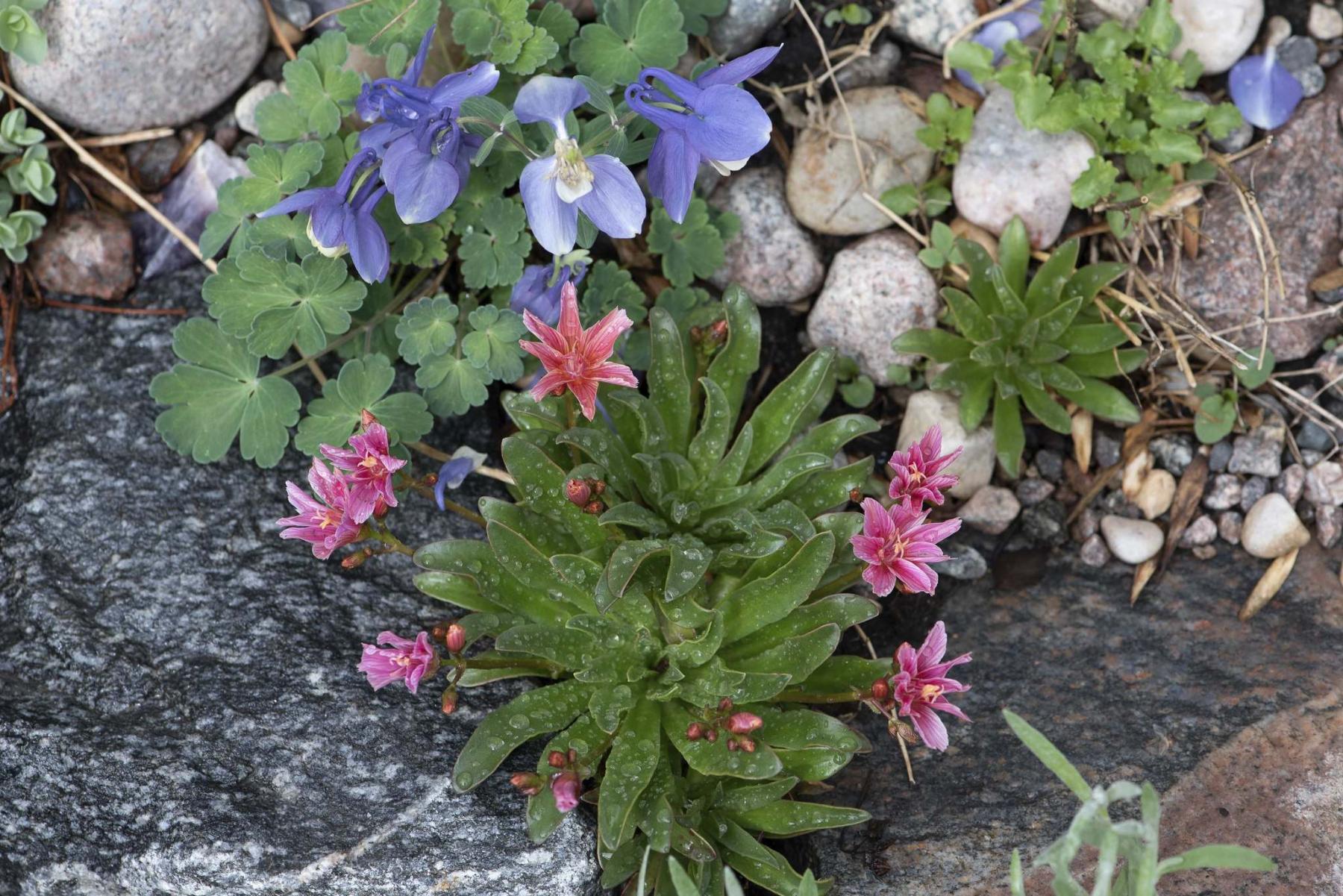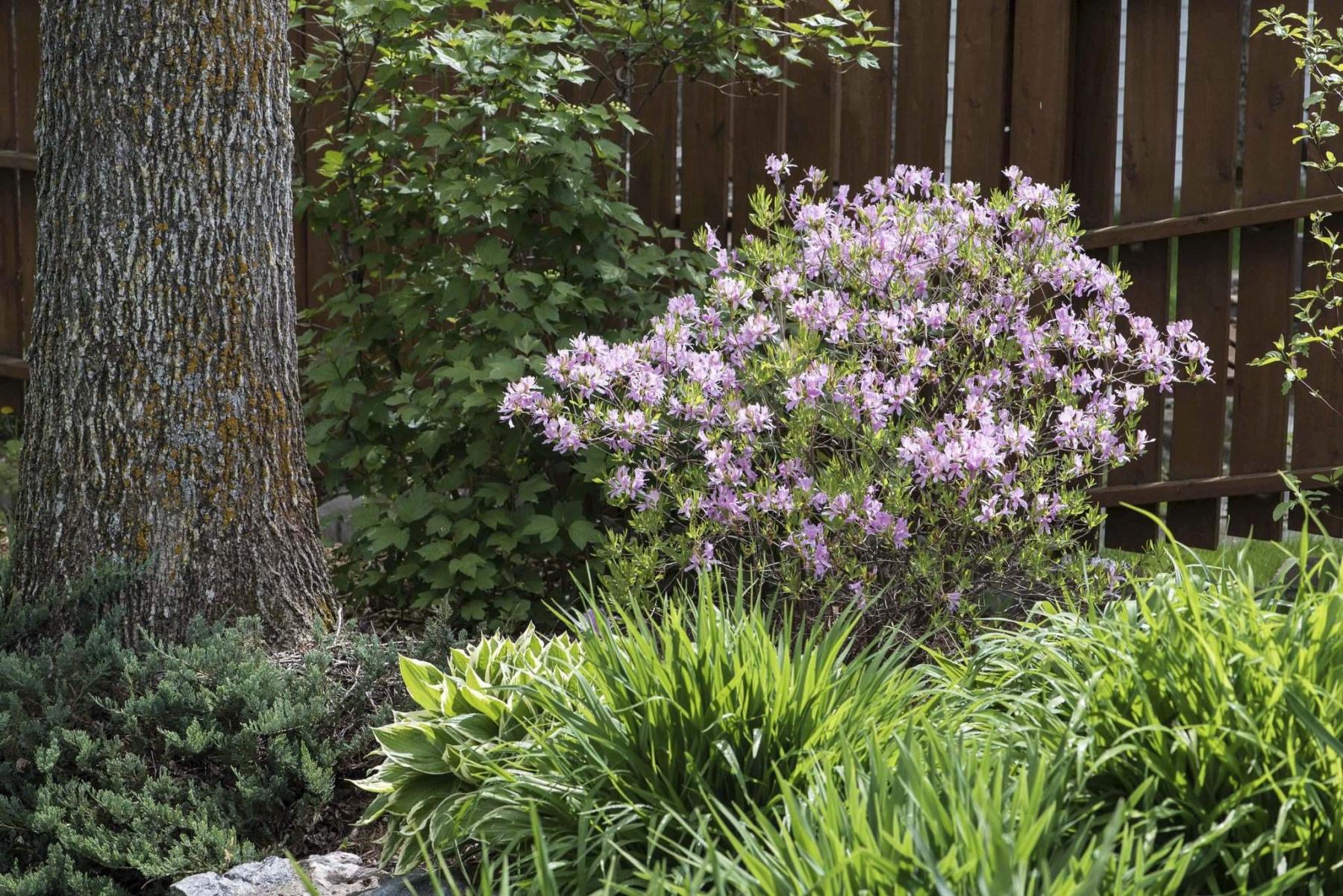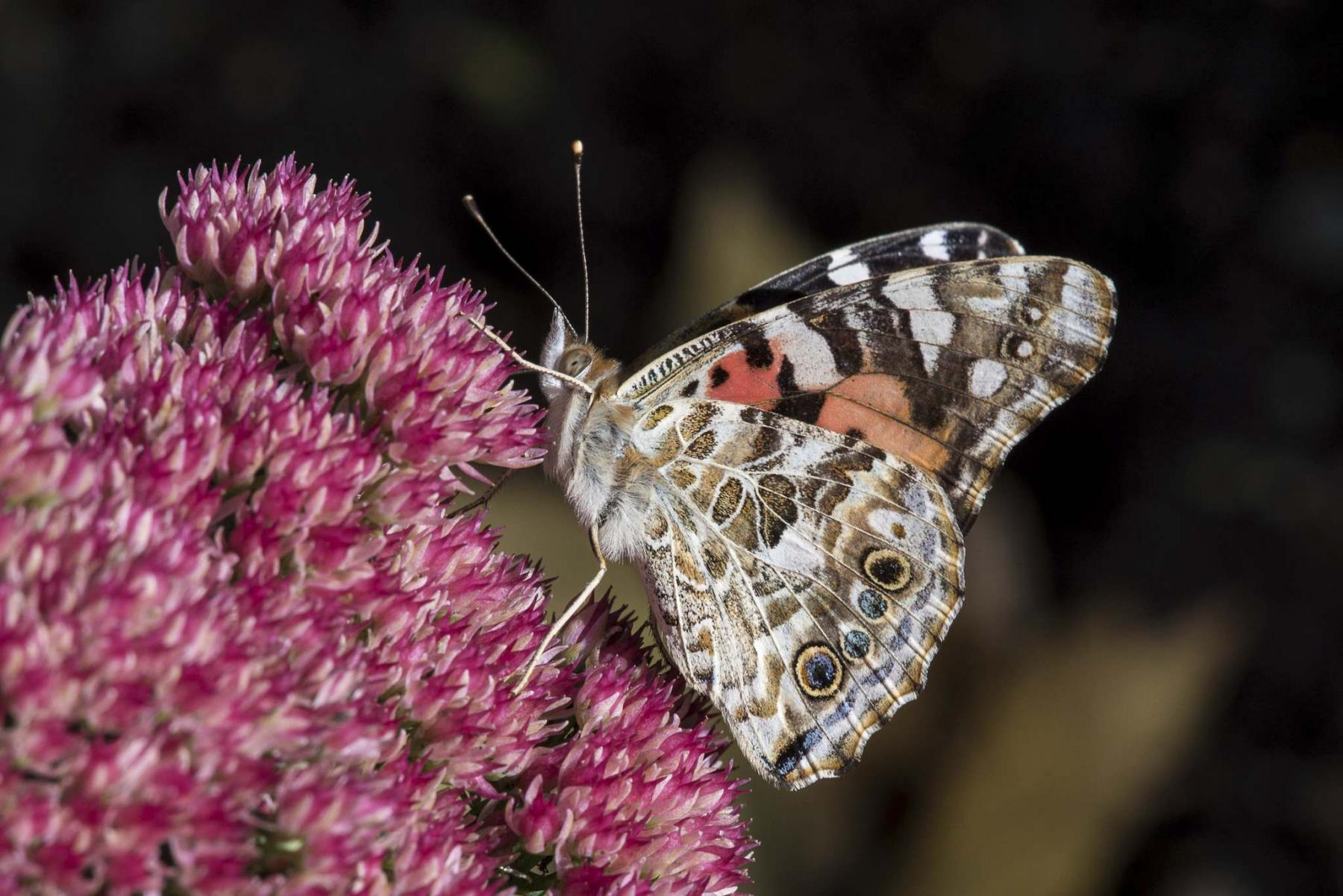 To some degree, winter sets the theme for Stu Iverson's garden. Iverson lives in Pinawa, 110 kilometres north-east of Winnipeg. On average, winter temperatures are colder in Pinawa, which lies on the north bank of the Winnipeg River. A few degrees can make a considerable difference to a garden and its owner. Pinawa, for example, can experience temperatures in the minus-40s Celcius. The severity of cold temperatures combined with the depth of snow cover play a decisive role in plant survival and, ultimately, plant selection.
With the amount of snow that has fallen in his area in the past several weeks, Iverson feels confident that his garden will have a very good insulating snow cover that will protect the root systems and flower buds of his plants against winter injury. Iverson, though, provides some extra insurance for tender plants by applying a layer of mulch in the fall. He also encourages a snow layer to build up in areas of his garden where tender plants need it most and sometimes shovels a bit of snow around them if more is needed.
Iverson grows a range of plants that are hardy to zone 2 and zone 4. Plants such as coral bells that are typically hardy to zone 4 may survive for only a year or two in his garden. "I think a lot of it is that we are just a little bit colder than zone 3 and definitely colder than zone 4 and eventually it catches up with things," says Iverson. "What's key is to really study the growing conditions that a certain plant variety prefers."
Iverson has had good success with zone 3b and zone 4 rhododendron species and grows several varieties, including Mandarin Lights azalea, Rosy Lights, and Orchid Lights. He grows these in a well-drained location with an overstory of trees that provides shelter from harsh north and westerly winds. In fall he adds a seven- to 10-cm layer of pine needle mulch. Most years, his azaleas bloom spectacularly in spring unless really cold winter weather damages the flower buds. "If temperatures dip to minus 40 degrees Celsius or minus 45, I don't get much in the way of bloom," says Iverson.
Regardless of whether the azaleas put on their spring show, Iverson grows an abundance of cold-hardy plants that provide a sensational display of colour from early spring through to late fall. Early-blooming bulbous plants such as Scilla siberica, Chionodoxa Glory-of-the-snow, and crocus begin pumping out their blooms in late March to mid-April. Next, daffodils, tulips, and hyacinth burst into bloom. Iverson grows numerous perennials that bloom in late spring such as bergenia, pulmonaria, bleeding heart, iris, lilac, marsh marigold, Antennaria pussytoes, and herbaceous peonies.
Iverson also maintains a granite rock garden where he grows moss phlox, Cerastium tomentosum snow-in-summer, Dianthus, Armeria maritima sea thrift, Aquilegia alpina Alpine Columbine, and ground-hugging Lewisia longipetala Little Plum. Pinawa is situated on the Canadian Shield which is rich in granite. The natural beauty of granite looks all the more striking with the star-shaped, salmon-tinted flowers of Little Plum Lewisia and the bright violet-blue flowers of Alpine Columbine, which Iverson has combined together.
A skilled photographer whose work is available at the Pinawa Art Gallery or at his website, borealimages.ca, Iverson has an eye for detail. He is rarely without his camera, whether he is in his garden or out in the wild somewhere in Manitoba or other parts of Canada.
Do the elements of composition in photography — lines, patterns, texture, contrast, colour, viewpoint, shape, background, and so forth — influence his garden design? "I think it does to a certain extent," says Iverson. "The main subject is important but in photography you really have to pay attention to the background. Gardening is pretty much the same. It's great to have the newest plant variety but you need the right background for it to really show up."
Take the example of Orchid Lights azalea, which Iverson planted next to a Black ash tree. The frothy, lilac-purple, trumpet-shaped blooms of Orchid Lights contrast fleetingly with the warty, corky, grey bark of Fraxinus nigra Black ash, a year-round feature. Planted in the foreground are numerous daylilies that provide more textural contrast, as well as a succession of bloom periods from early to midsummer. Varieties include Hemerocallis Black Stockings, a reblooming daylily with purple-black flowers, as well as bright orange Tuscawilla Tigress, velvety red Eenie Fanfare, and golden yellow Stella D'Oro. Iverson grows many other daylilies but Lavender Deal daylily, which has deep lavender, 17-cm blooms with a glowing chartreuse throat, is a standout. A fragrant rebloomer, Lavender Deal blooms in late midseason.
Iverson achieves a similar effect in his shade garden with a mixed border of large-leaved hostas juxtaposed with the delicate fronds of Japanese Painted ferns and Adiantum, the maidenhair fern. Hosta varieties in varying shades of blue or blue-green include Blue Wedgewood, Krossa Regal, Big Daddy, and Earth Angel. Gingo Craig with narrow green leaves edged in pure white provides contrast along with Sun Power, an enormous hosta that has glowing, chartreuse-golden, heart-shaped leaves.
Along with summer-blooming perennials such as delphinium, Sweet William dianthus, astilbe, and clematis, Iverson also grows several Asiatic lily cultivars that he purchased from the Lily Nook in Neepawa. Last spring was the first time that the invasive scarlet lily leaf beetle made an appearance in Iverson's garden. The larvae overwinter in the soil but are seemingly able to withstand cold temperatures. Extreme cold, however, may increase their mortality.
By mid-August, garden phlox varieties, late season daylilies, and shrubs such as barberry, euonymus, and spirea continue to provide vibrant colour in Iverson's garden. Iverson grows masses of Autumn Joy sedum and by September, their large, semi-domed flowerheads transition to a deep rosy-coral and are a magnet for pollinators such as bees and Painted Lady butterflies.
A curved path leads from the front of Iverson's house and through his backyard. Rhythmic colour repetition and strategic use of texture creates a visual cohesiveness. "My focus in ornamental gardening is on building a harmonious whole, something that looks as good as possible for as much of the year as possible, with as little work as possible," says Iverson. He uses an automatic drip irrigation system which helps to minimize effort as well as the risk of disease from overhead watering.
White-tailed deer pose a challenge. Pinawa is the official deer capital of Manitoba -- not exactly a distinction that thrills the heart of every one of the town's residents. Iverson's backyard is protected by a deer fence. In his front yard he grows deer-resistant plants such as Aconitum monkshood, Artemisia Silver Mound, lamb's ear, and ligularia along with ornamental grasses such as Karl Foerster feather reed, Big Bluestem, and Blue Fescue.
Iverson composts all his kitchen waste year-round as well as disease-free yard waste and lawn clippings throughout the summer. He adds the composted material to his garden each fall. As the organic material fully breaks down, soil organisms help to work the compost into the soil so that by the time spring arrives, the garden will be ready for another year.
colleenizacharias@gmail.com