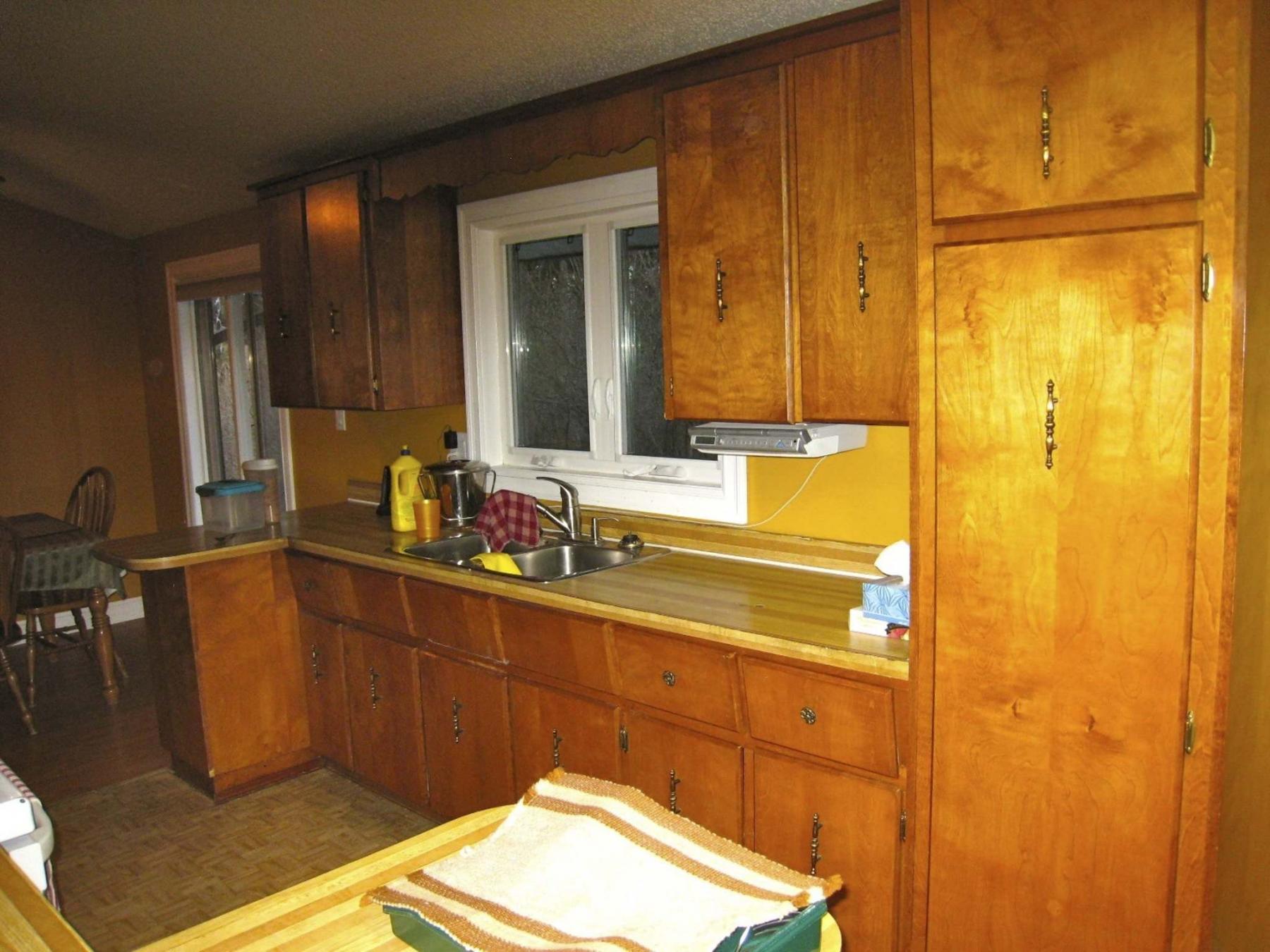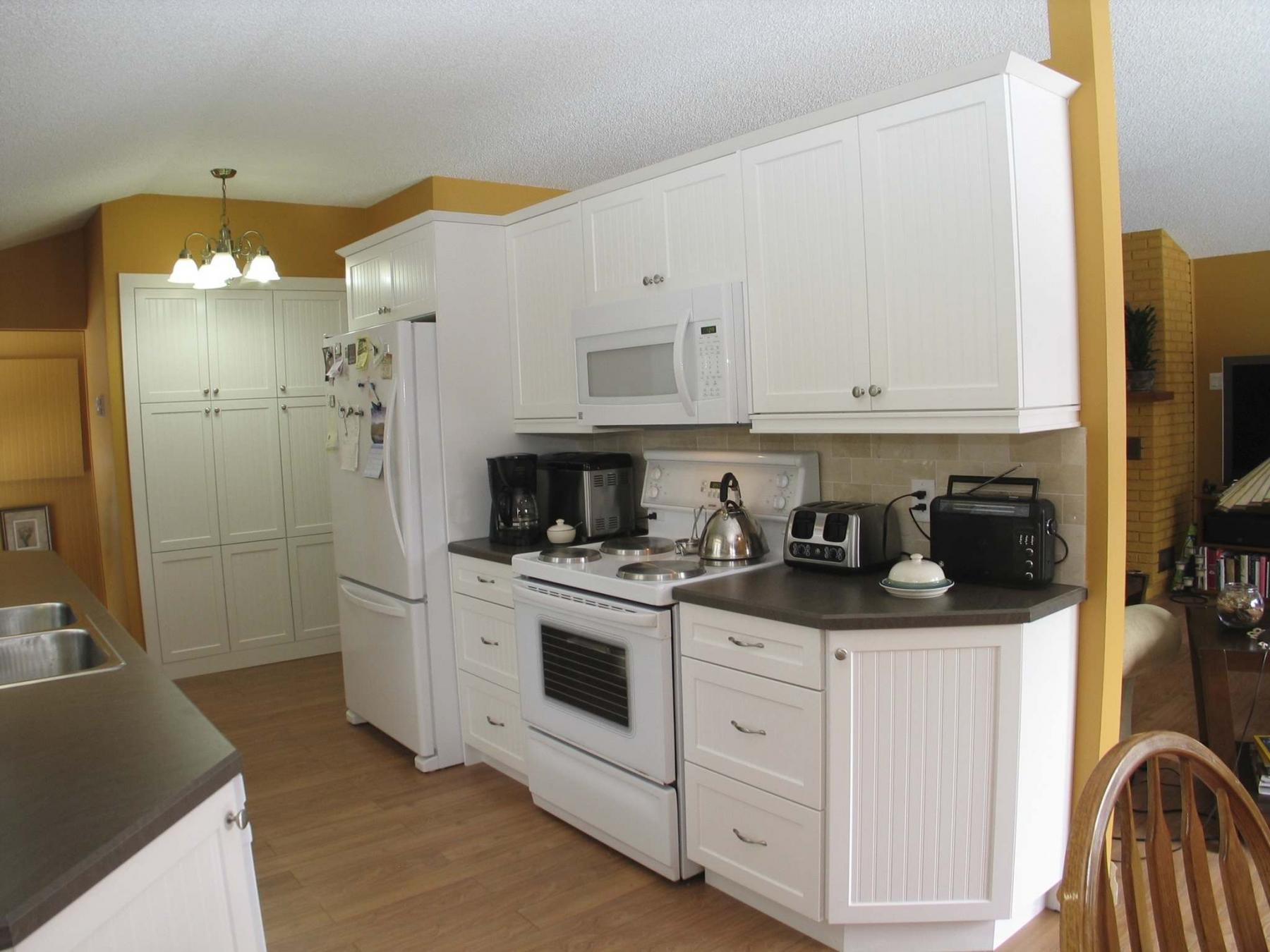 So, you're thinking, maybe, of blowing some cash and getting away to an island this winter.
If you're also thinking it might be fun to blow even more cash and reno your kitchen, that island might have to be the one in your kitchen.
Affording both might be a little more than the old bank account can bear.
My dear old kitchen, new in 1986, could use a bit of a facelift, but what to do? What to do?
It's had a few upgrades and alterations over the years. First, the wall between the kitchen and the dining room area came down to counter height, which took the cook out of solitary. That helped.
Then, because there was no way to have a window over the kitchen sink, I had a good sized skylight installed. That brightened things up.
The skylight made the geese happy, too. Gave them something to aim for while maintaining regularity. Ssssssplat.
I was fortunate earlier this week to pick the brain of my good buddy, a former kitchen designer with 15 years on the job, Lisa Rousseau.
Oh MY — she knows a lot about kitchens.
Having lucked out in winning a gorgeous new granite countertop a year or so ago, I asked her where I should focus next. Cupboards? Backsplash? Paint the kitchen, maybe?
"None of the above," she said with a smile. "The first thing to drill down on is your budget. Budget should always be step one."
Oh, that...
"Determining your budget keeps your wish list real, and can save you a lot of time. There's no point in planning something you can't afford, or something you may have to borrow big-time to complete, possibly making yourself kitchen-poor in the process. You want this reno to be as enjoyable and stress-free as possible."
OK — so, now what?
"So, you've got the new granite countertop, maybe complementing that with that new backsplash should be the next step. Keep in mind you want something that enhances that beautiful granite, not something that competes with it. The wrong materials together, even if gorgeous individually, can make it so you can't appreciate either — true for any combination of materials, in any reno, whatever that may be.
"Take the time to do your homework, consult a designer if need be. It can be extremely frustrating, and very expensive, to undo a mistake once installed."
Excellent advice, and yes, the backsplash is the perfect next step. I'll get right on that, looking for the best possible deal, of course. To me, that's as much fun as the reno. Those Scottish roots, I guess.
We got to talking about some of the most common mistakes pumped up reno types make while endeavouring to make their dream come true.
"Lots to choose from in that department," Rousseau says. "Once in a while, before they've even got the funds or a plan in place, people will start gutting their kitchen/whatever area they want to redo. Sometimes it stays that way for months, and you end up doing the dishes in the bathtub."
It turns out simply watching design shows on TV may not be enough.
"Having some knowledge of design matters. An example of a fairly common do-it-yourselfer mistake is installing the dishwasher beside a corner sink. Then you can't stand at the sink with the dishwasher open."
Oh, you mean, like the one in my kitchen?! Who built this house? Sheeeesh.
There's so much more. To inspire us, she sent me some of her before and after pics to show what happens when things are done right. Wow.
Meanwhile... backsplash, here I come.
Comments or feedback, love to hear from you at lmustard1948@gmail.com.