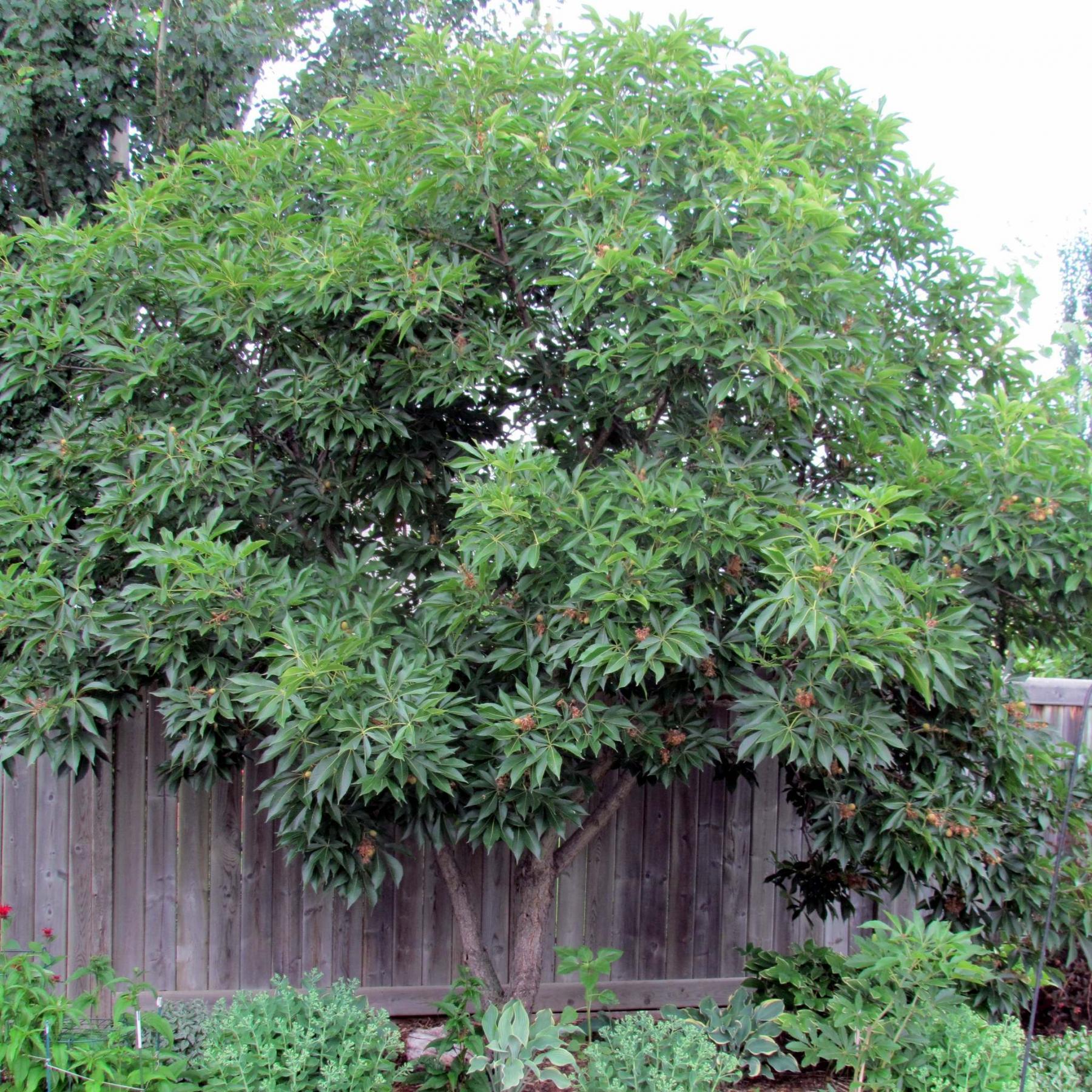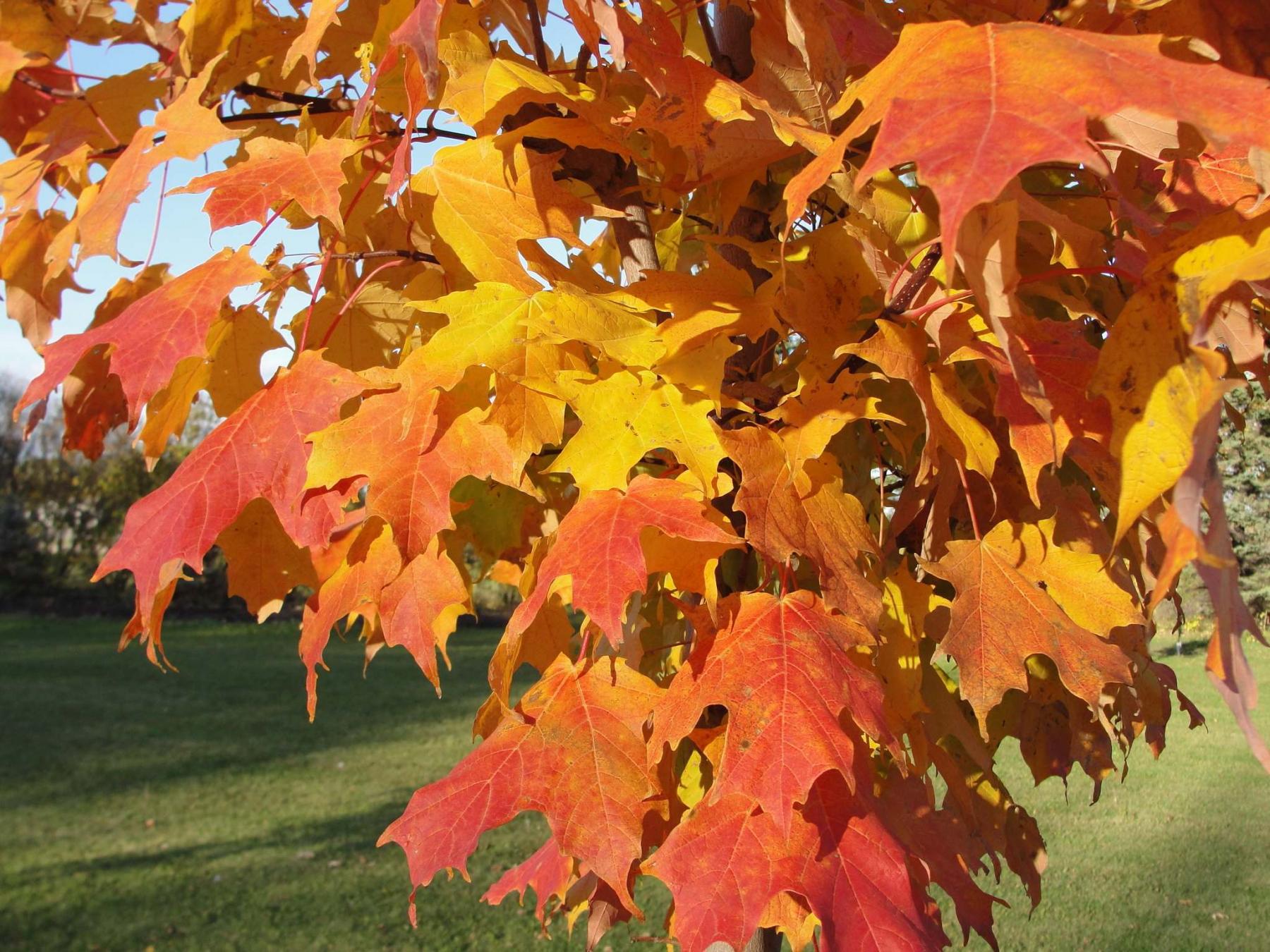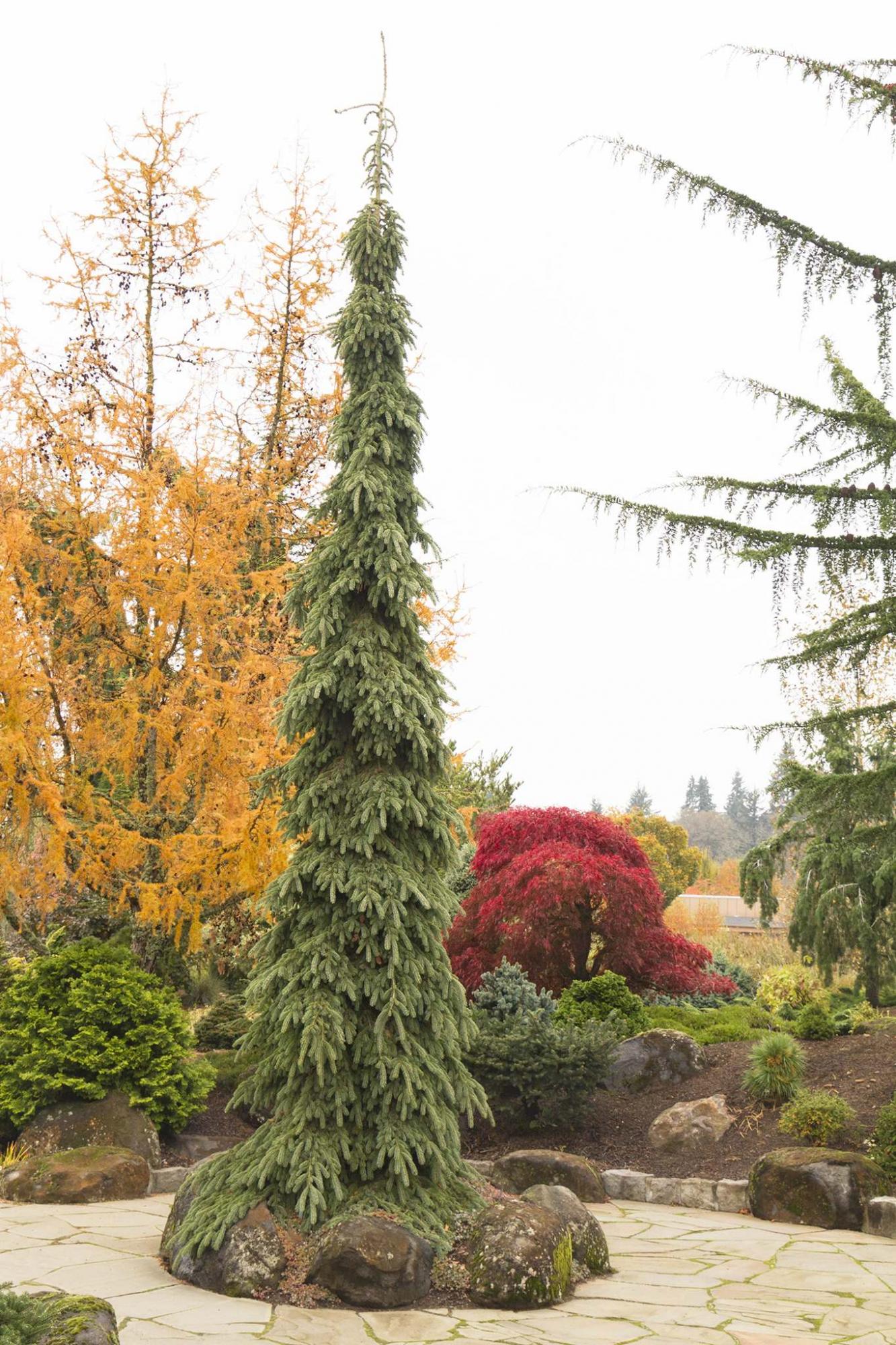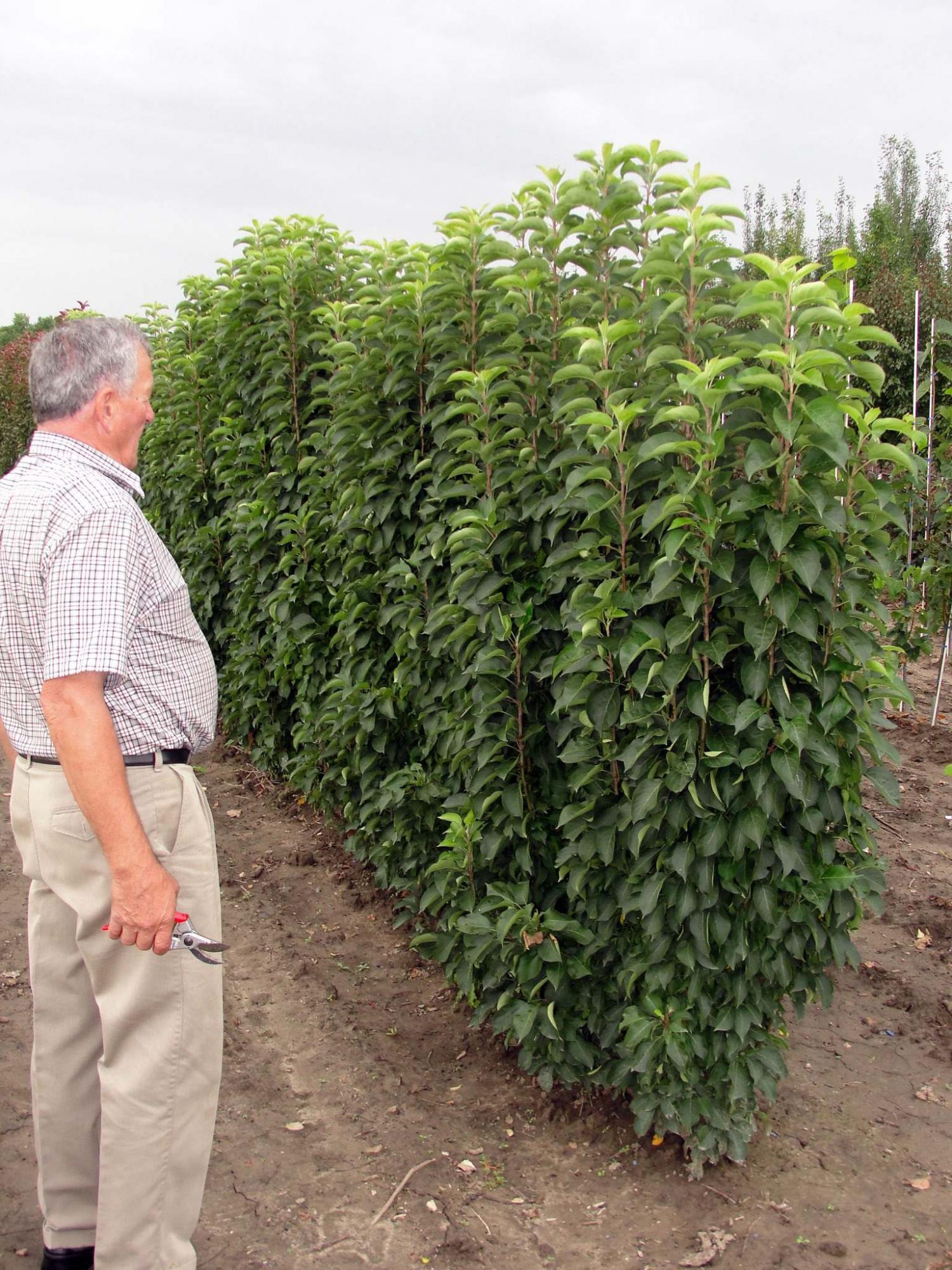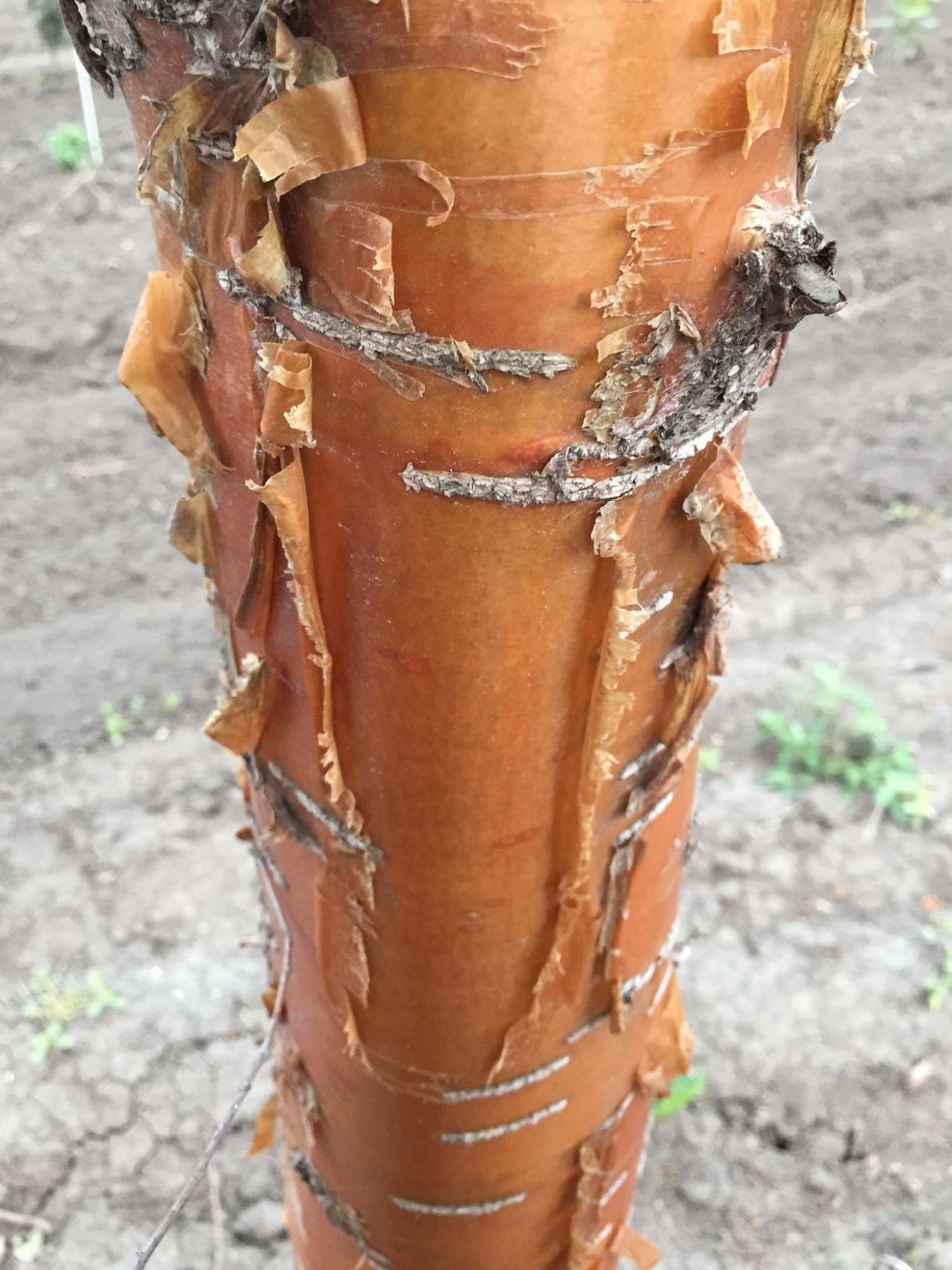 Deciding which tree to buy and where to plant it is one of the more significant decisions you will make as a homeowner. In the overall scheme of things, the tree you choose will define your property, not only by its mature stature and characteristics but also by its effect on flow and movement throughout your space. Will the tree you select serve its intended function: screening, windbreak, seasonal colour, shade or visual interest or all of these? Set your sights on getting it right by selecting a tree that matches not only your criteria but also the site conditions where it will be planted.
Sheldon Falk, owner of Falk Nurseries which is located on Hwy 311, eight kms east of Niverville, says that choosing the right tree for our area should be based on cold hardiness, tolerance of heavy clay and high soil pH, as well as drought and moisture tolerance and high disease resistance. Ease of maintenance and good form are also key. A combination of strengths needed for the specific planting site in a landscape helps to determine which species of tree is best.
"There are many trees that have merit but it's worth your time investigating what the tree's real needs are," says Falk. You cannot make a tree happen, he says, if it is not adapted to the conditions of your site. Take the example of the silver maple (Acer saccharinum), a very popular choice among many homeowners because of its beautiful, deeply cut foliage and fast growth rate. The branches are somewhat brittle especially in an ice storm, says Falk, but the main challenge is that silver maple is subject to iron chlorosis on high pH soils. The problem is evidenced by yellowing foliage with dark green veins that starts occurring around mid-summer. Of course, soil conditions can be improved gradually with the addition of organic materials such as compost or leaf mulch but that requires a long-term commitment.
A tree such as Prunus maackii Ming Cherry (also known as Amur Chokecherry) receives high marks from Falk for its adaptability to our alkaline soils with a pH level that is higher than seven. It has excellent cold hardiness and is resistant to frost cracking. Ornamental features include white flowers in spring and colourful, exfoliating red bark.
Klondike is an improved selection of Amur Cherry. Approximately the same mature size as Ming Cherry (eight metres tall by five metres wide), Klondike features a vigorous growth rate with strong, non-brittle branching. The exfoliating golden bark is a standout in the winter landscape. Relatively low-maintenance and long-lived under ideal conditions, both these varieties have many attributes. Ideal conditions include full sun and a well-drained location. This species will not tolerate standing water. Avoid planting it in a low-lying area.
Flowering crabapple trees have considerable landscape value that includes showy blooms, fall colour, food for wildlife, and relatively compact size. Again, a full-sun location that is well-drained is essential. There are several varieties of flowering crabapple with excellent cold tolerance including Courageous, Gladiator, Spring Snow, and Starlite. The latter is an introduction by Jeffries Nurseries, Portage la Prairie. Starlite has upright branching, fragrant white flowers in spring, glossy green foliage and tiny bright red fruit that are retained into winter. In addition, Starlite has superior resistance to foliar diseases including apple scab. Its mature size is eight metres by five metres.
Jeffries has recently introduced Green Wall, a cold hardy, compact, ultra-slim (six metres by two metres) columnar flowering crabapple that presents many possibilities to homeowners. Need a wall of privacy or a living fence? Green Wall is an ideal choice for a hedgerow. It offers abundant white spring flowers, glossy green foliage, and tiny red fruit that provides winter interest.
Wilbert Ronald, Jeffries Nurseries, says that Green Wall and Midnite Spire, both new columnar trees developed here in Manitoba, suit restricted spaces and are good choices for screening or defining boundary lines when planted in multiples.
Sometimes a homeowner desires a tree that will provide no other function than to serve as a focal point. Picea glauca pendula Weeping White Spruce fits the bill. Tall and stately with a narrow spread, Weeping White Spruce has distinctively pendulous hanging branches that hug its trunk. It grows in average conditions but should not be allowed to dry out. This unique evergreen specimen has light bluish-green needles and is hardy to zone 3. I grow two in my garden and plan to add one more.
Alternatively, a shade tree performs much more of a function in the landscape but also requires more room to grow. An Ohio Buckeye (Aesculus glabra) is an excellent choice for its unusual palm-shaped leaves, large panicles of flowers in spring and orange-red foliage in fall. It also ranks high for its tolerance of urban pollution. Ohio Buckeye grows in average to moist conditions. Be careful where you step when the large, spiky nuts fall to the ground. Ohio Buckeye grows to 12 metres tall and 9 metres wide so is more suited to a spacious front yard than a postage-stamp-sized backyard.
Ronald says that Inferno Sugar Maple (Acer saccharum) has an upright, rounded shape, excellent red-orange fall colour and grows well in Manitoba. An introduction by Jeffries Nurseries, Inferno prefers rich, well-drained soil and a sheltered location. Its mature size is 12 x 9 metres.
What if you want to plant a tree in an area that is not well-drained? Falk says that Acer negundo Manitoba Maple (Boxelder) tolerates moist soil conditions. Native to Manitoba, it requires room to grow (15 x 9 metres). "It does produce significant seed but after American Elm and Green Ash, it is the most resilient native tree and is a sturdy utility tree suitable for shelterbelts and acreages," says Falk. It is also the best climbing tree, he adds.
Other choices for moist soils include various willow species: Golden, Acute Leaf, Laurel Leaf, Silky White. These are large spreading trees more suitable to an acreage than an urban property.
Our climate may be challenging but there are many different types of trees available at local garden centres that grow well in Manitoba.
Planting your tree properly is every bit as important as matching tree species to site conditions. Gerry Engel, president of Trees Winnipeg, says that the planting hole for containerized trees needs to be two to three times the width of your tree's root ball. The location of the first lateral root on your tree determines the depth of the planting hole. "Don't assume the finish grade to be the same height as what it is in the container," says Engel. "Brush back to the top layer of soil in the container and locate the first lateral root: this is where the root flare will start and is the finish grade you'd like to plant at." Engel stresses, too, the importance of using the soil that you remove from the planting hole as the backfill soil.
colleenizacharias@gmail.com