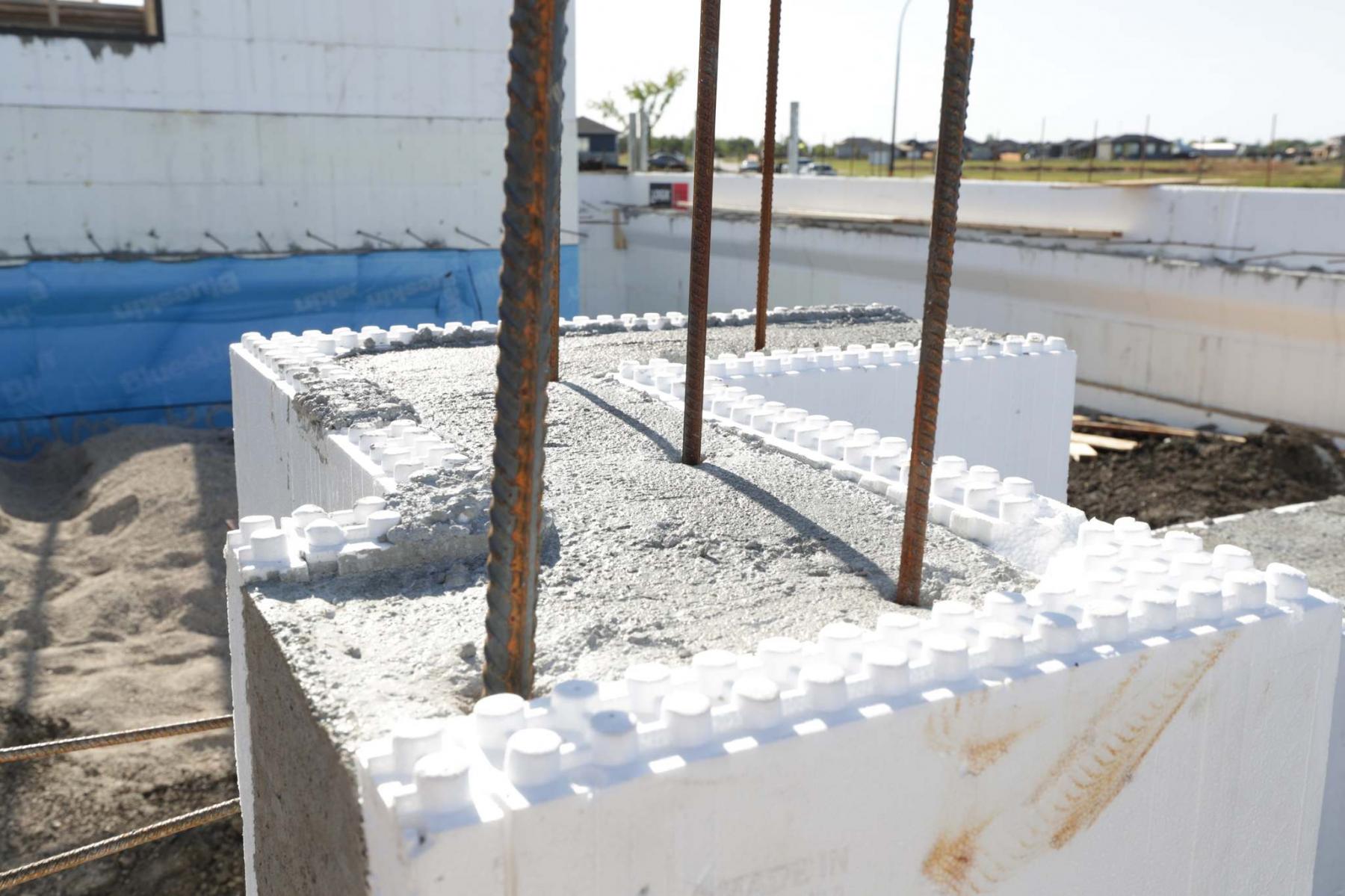 Last Saturday we featured a new home being built in the Taylor Farm subdivision in Headingley — a home constructed mainly of concrete.
According to builder Steph Pattyn of Pattyn Ventures the exterior walls from the foundation to the rafters in this home are constructed with ICF (insulated concrete forms) provided by AMC Foam Technologies, specifically the Logix ICF brand.
So I thought today it might be interesting to take an up-close look at what a Logix ICF is, and learn a little more about the rapidly increasing popularity of this product.
I interviewed Conrad Hoeppner, vice president of sales with AMC. Don't worry, we safely maintained our social distance via telephone.
We chatted some about the superb effectiveness of the form's insulation factor, covering both the inside and outside of the wall, so the forms, when filled with concrete, become as strong and enduring as one could ever want or need a wall to be.
Unlike conventional forms, which are stripped off once the concrete has been poured and hardened, the Logix ICF's remain in place, instantly super-insulating whatever building is being constructed.
Those nasty winter windchills stop dead when they meet a Logix wall, allowing residents to remain as warm as toast. This is the perfect weapon to battle our climate, because these same walls also keep the summer air-conditioning in and the sometimes oppressive muggy heat out. We are definitely talking a win-win here.
No surprise that Logix forms are now becoming much more common not only for residential use, but commercial and corporate applications as well.
You may be wondering the cost of this technology when compared to a conventional build? According to Hoeppner the up-front cost of a Logix ICF home may be slightly higher than a traditional wood-framed home, however, the actual overall living cost can often be lower in the end due to the terrific insulating factors at work here.
It's also worth checking into if you are installing an inground pool, where a frost cushion beneath the floor of the pool and constructing the walls with ICF will allow you to get in your pool earlier in the year, and stay in it longer in the fall.
AMC has a ton of cool foam products to warm up your life with — check it out at amcfoam.com.
It's interesting to note that the ultimate goal of constructing with products like Logix, is to achieve a net zero status, meaning it produces as much energy as it consumes.
Just the thought of that immediately brings to mind the farm house my grandfather, Arthur Mustard, built on the windblown prairie back in about 1883, which unquestionably would have been the exact opposite of anything with a net zero rating.
Grandpa and Grandma Mustard raised nine kids in that house, and my dad loved to tell stories of surviving those wicked winters in that un-insulated abode — he was particularly fond of describing the family members having to break the ice that had formed on the wash basin overnight.
He also always got a chuckle recalling the very hot water he found himself in when as a youngster he decided it would be a good idea to give one of his sisters a spiffy new hairdoo while she was sleeping. Apparently he took the scissors and cut off her beautiful long locks. Both his sister, and grandma came close to cutting something off dad for his dumb deed. You can bet he never did that again!
Stay warm folks, and healthy.
Especially healthy.
Comments and feedback are always welcome!
lmustard1948@gmail.com