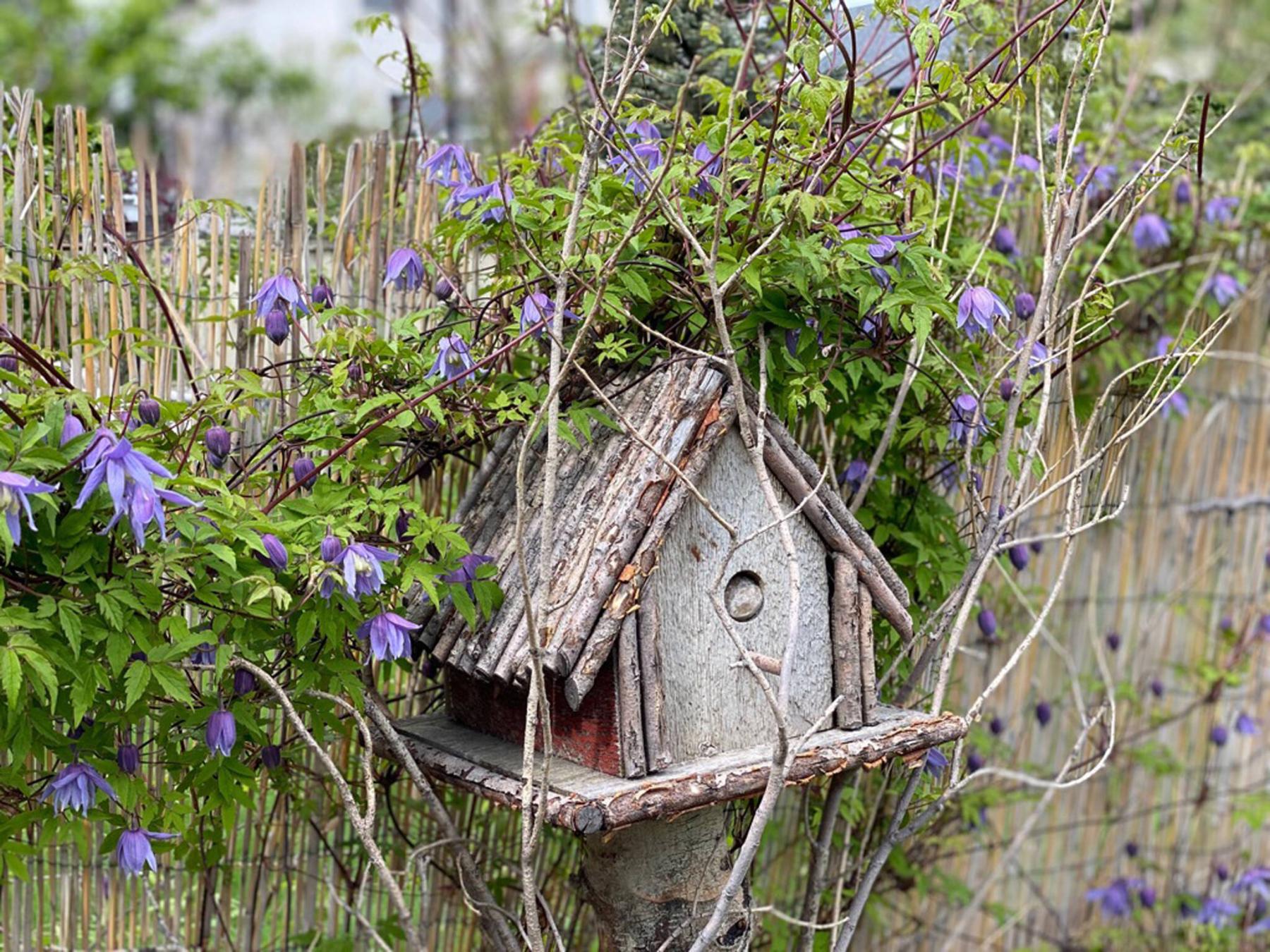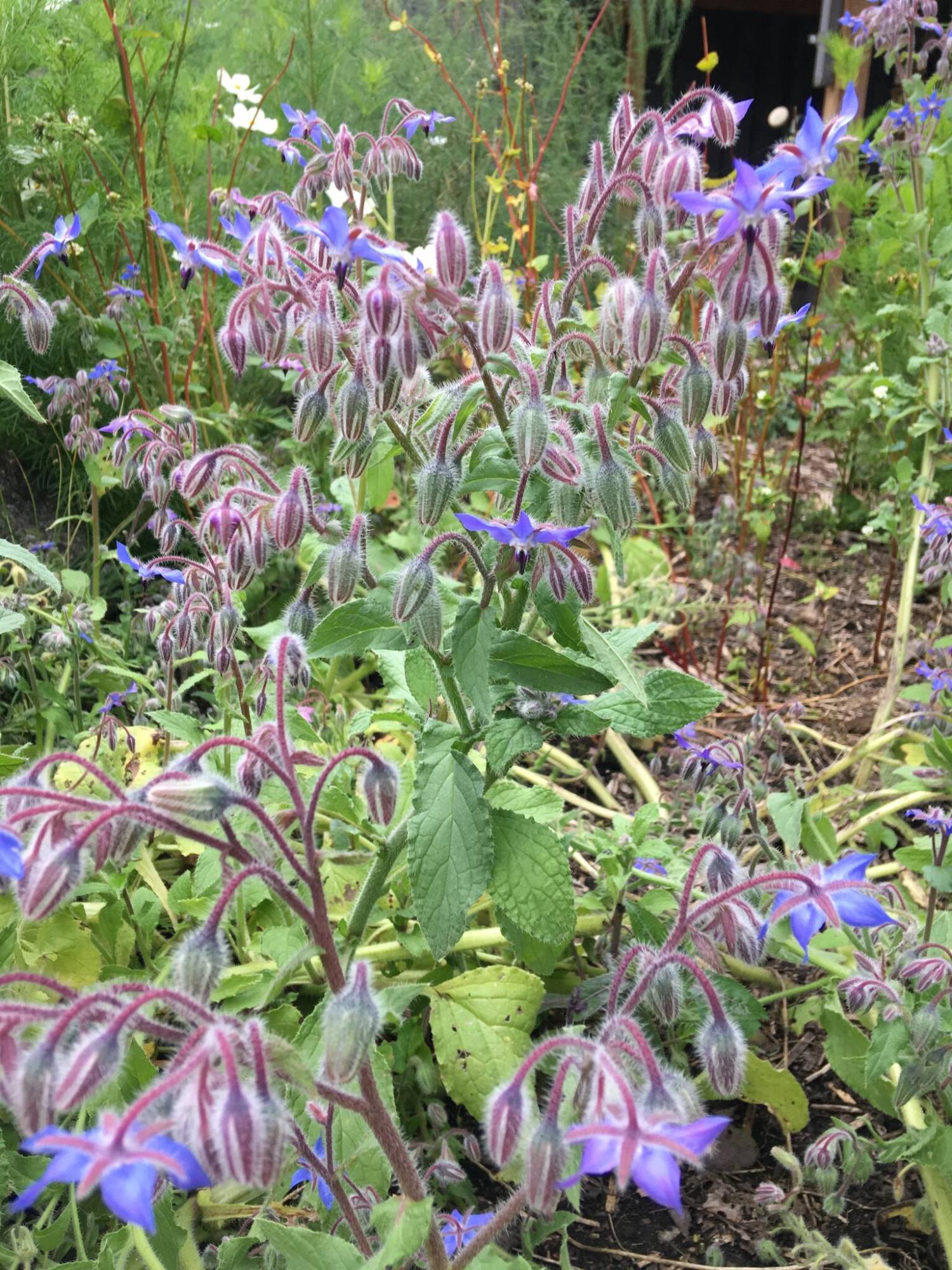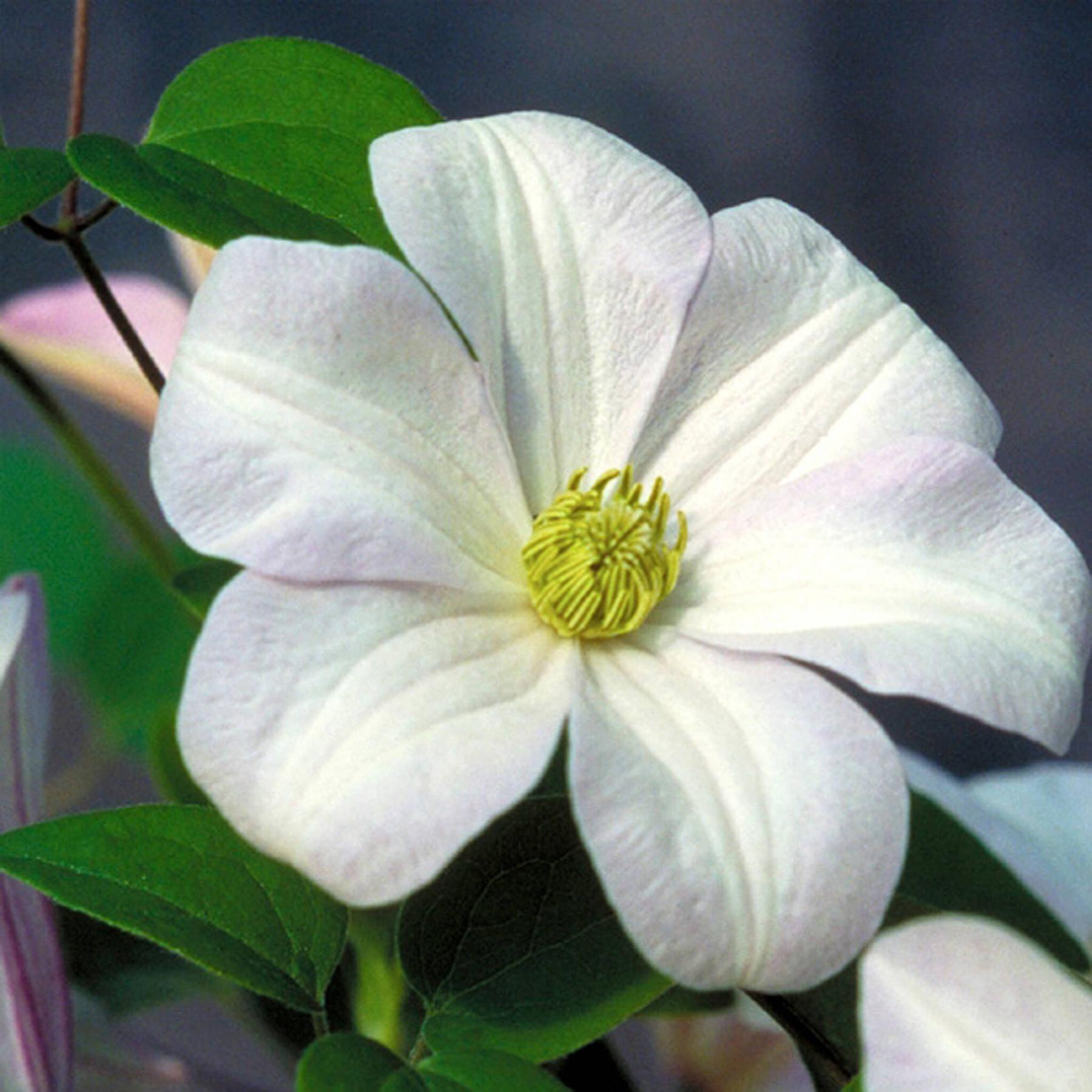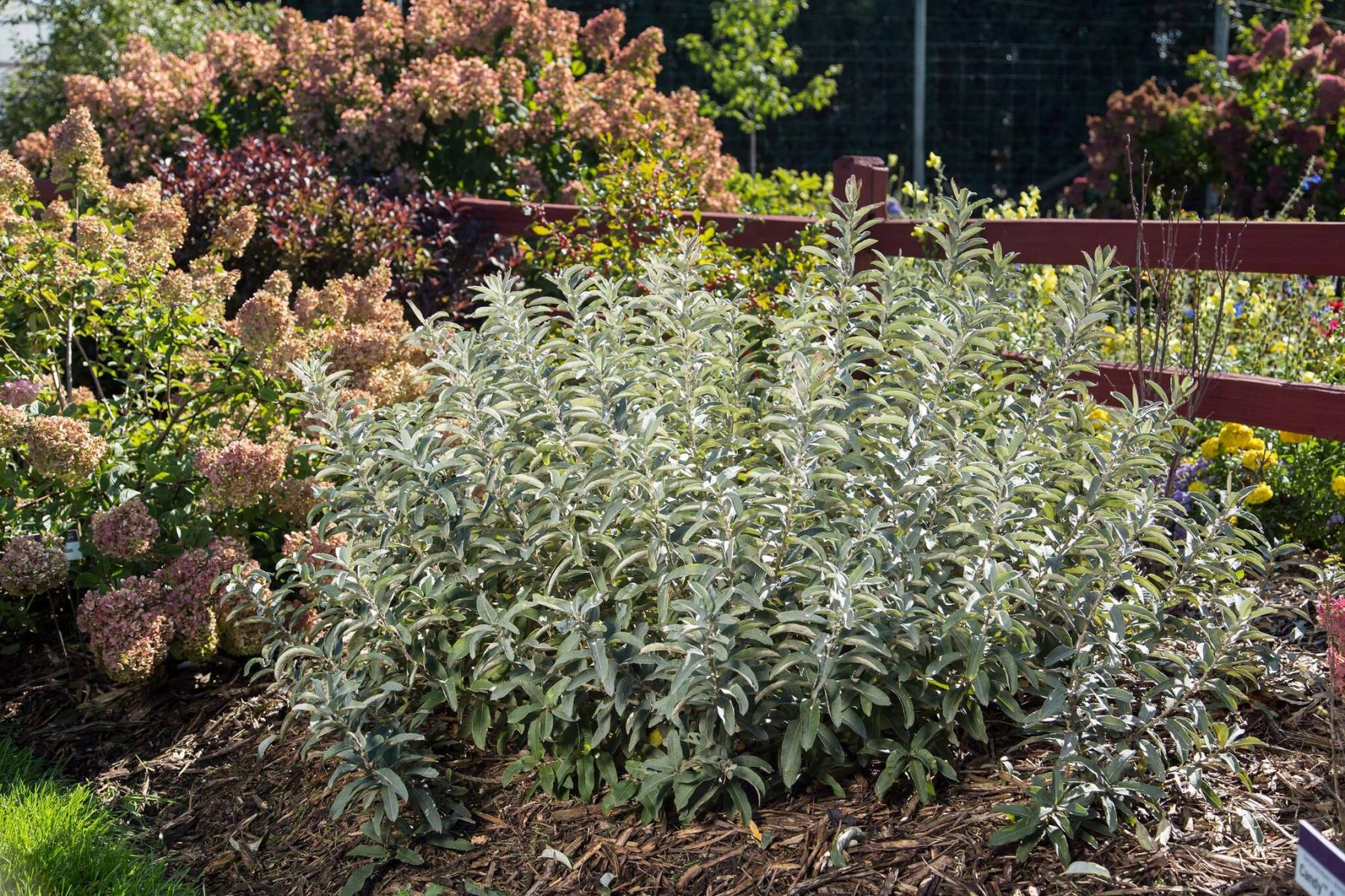 It's on every gardener's mind. How soon will I be able to get into my garden? Memories are still fresh about how long we waited last spring. We have a powerful desire to poke around still-sleeping plants, push debris aside and look for early signs of fresh, new growth coming up from the soil. A spring walkabout is the only cure for our pent-up energies.
Lyndon Penner has spent much of this past week on a garden walkabout at Riding Mountain National Park. As head gardener, he is excited about spring and has big plans and ambitions for the gardens. "I go about the gardens in spring to discover what's coming back, what's happening, and what needs to be done," he says. "I really look at the garden in terms of long-term beauty. Late winter and early spring are the ideal time to assess the shape, structure, and bones of the garden. It's a great time to ask yourself, what is the garden missing? The addition of a shrub or tree, for example, might give a garden bed a stronger sense of permanence and beauty.
Penner takes time to observe and appreciate the first signs of spring. Tree species such as alder, willow, elm, and Manitoba maple are the first ones to flower. "The willow species is incredibly important to pollinators," says Penner. "Willow pollen is very coarse but it shows up at a time when there is little else available as bumblebees emerge from hibernation." Last year Penner planted several Iceberg Alley Sageleaf Willow shrubs because their big, fluffy catkins produce an abundance of pollen.
He looks forward to the fragrant, deep pink flowers of Russian Almond (Prunus tenella), an early spring-flowering shrub, and the bright yellow flowers of Marsh Marigold (Caltha palustris), an early flowering native perennial that usually blooms by the second week of May. Penner hopes to discover that Borage (Borago officinalis), an annual herb planted last year for the first time at RMNP, has readily self-seeded. Borage is a terrific food source for bees.
But Penner also experiences some trepidation on his walkabouts because RMNP is home to a large deer population. The thought of deer damage keeps Penner awake at night. Undoubtedly, deer will have eaten some trees and shrubs, he says. "The average deer will eat 10 lbs (4.5 kg) of vegetation over a 24-hour period," he says. Penner documents all the damage including the value of plants that deer have destroyed and what it will cost for replacement plants. Fencing would offer a permanent solution. Penner doesn't want to fence off gardens in little piecemeal chunks but would like to see fencing around the Central Park area at RMNP which includes the visitor centre and administration building.
Planting schemes are the best part of spring and this year's planting prospects are looking bright. Penner has photos of his staff last spring standing in thigh-deep snow on May 11. "We had everything planted by July 1, which felt like a miracle considering how late we were able to get into the garden." Penner placed orders last fall for a host of new plants as well as seeds which he and his staff are busy starting at RMNP's greenhouses.
Penner says that he wants to use more vines this year and would like to add vertical space using obelisks, especially in the English garden at RMNP which was first developed in the 1930s, and in the Wishing well gardens, a popular site for wedding photos. An important consideration, he says, is to find a sturdy obelisk that can be permanently anchored so it doesn't blow down in the wind.
Penner envisions obelisks with climbing roses intertwined with clematis. "I like the Explorer series of climbing roses," he says. "I am fond of the John Davis climbing rose which is Pepto Bismol pink and a profuse bloomer. It is longer blooming than the others. It also has good disease resistance and is Zone 2 hardy. I also like William Baffin rose, but find that it flowers too briefly. There is also Captain Samuel Holland which has cherry red flowers and is an excellent rose. They do need a bit of pruning and shaping. I think if I grow John Davis climbing rose on an obelisk with Clematis Huldine, that would be a very happy pairing." Clematis Huldine is a vigorous Zone 3 variety with pearly white flowers (8-10cm) that start blooming in July. It is suitable for sunny or partially sunny locations.
"It helps if you are handy with a zip tie and can coerce climbing plants into the shape you want in the early part of their life," says Penner.
Penner is also a fan of the Alpine clematis, one of the earliest clematises to bloom, in early May, and Clematis macropetala, an early-flowering climber with nodding purplish-blue flowers. "I would also like to use more native honeysuckle, Lonicera dioica, one of the parents to Dropmore Scarlet honeysuckle, bred and introduced by Frank Skinner. Lonicera dioica grows across North America including at RMNP. Dropmore Scarlet is by far the better bloomer but the native species is more tolerant of partial shade." Penner is also going to plant annual Morning Glory vines and Scarlet Runner Bean vines which hummingbirds love.
White flowers figure prominently in his garden plans. "I particularly value white flowers in shady spots or where you sit in the evening because white is so radiant by moonlight."
Penner is seeding three different varieties of sweet peas this spring. He is growing Royal Wedding, a beautiful heirloom variety with pure white, ruffled flowers on long stems, and Lord Nelson, an English heirloom sweet pea introduced in 1907 which has extremely fragrant royal blue flowers. "We are also seeding April in Paris which is also sold under the names High Scent or King's High Scent. It has white or ivory flowers heavily washed with mauve and pale purple. It is the most exquisitely, deliciously fragrant sweet pea that I have ever encountered and a profuse bloomer."
Penner is also planning a white-flowered annual display featuring Nicotiana sylvestris, Argemone platyceras prickly poppy (too prickly for the deer, hopes Penner), white geraniums, and Polar Bear zinnias, a long-stemmed heirloom Zinnia elegans variety with pure white double flowers that have golden yellow centres. Prickly poppy has large white papery blooms and thorny blue green foliage which may be useful in deterring wildlife if it is planted around the front of a border.
Vivid colour will be a strong element at the back of the border in one of the garden beds. Penner is planting both the white and deep rose selections from the Halo series of hollyhocks, an award-winning perennial series with large, single, bicolour flowers from the breeding work of Thompson & Morgan
What isn't Penner planning to plant more of this year? Northern Lights azaleas and dahlias have all been pulled from the designs, says Penner, as deer devour them in a matter of minutes.
In a few weeks time, Penner will cut back all the perennials that were left standing over the winter. The dried stalks provide a nesting place for pollinators and the seed heads are a food source for birds that overwinter.
colleenizacharias@gmail.com