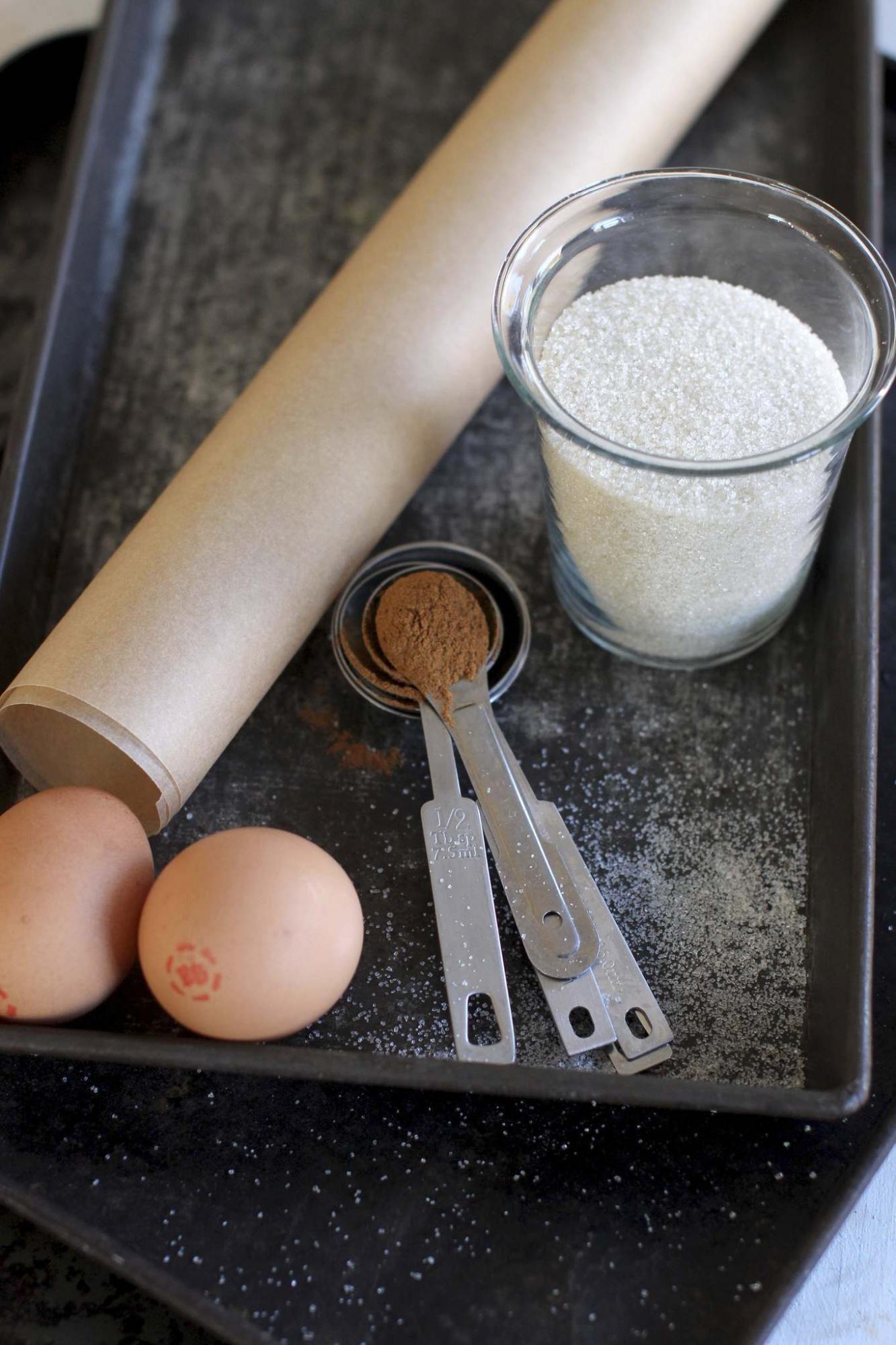 Question: I splashed an oil-based dressing, as I was mixing it, on a light blue long-sleeved cotton sweater. I rubbed the spots with laundry soap before washing the garment. The spots remain. I am afraid they are embedded in the material. Any suggestions? The sweater is new. Thank you.
— Aurise
Answer: Whenever you splatter or spill grease on a garment, you will have a greater chance of removing that mark if you sprinkle the area with either cornstarch, baby powder or baking soda until all of the grease is absorbed. Since the garment has already been washed, soaking the area with Dawn dish soap is also effective, but test on an inconspicuous area first. Wash the sweater as usual and air dry because the heat of the dryer will set the stain. Repeat several times until the stain disappears. Other products to try along with water include OxiClean or washing soda.
Easy tips for 2020!
Whenever I'm baking and measuring flour or sugar or anything, I always measure the flour or sugar over the counter where my dishwasher is. I open the dishwasher door and then if any of the flour or sugar gets on the counter, I just sweep it into the dishwasher instead of it going on the floor. Of course, just a small amount of flour or sugar, but it is better than granules especially of sugar going on the floor. — Catherine
After cutting onions wash hands with soap and water, then run hands under cold water, massaging with a stainless-steel spoon. — Carole
Delicious homemade soup. Never pour the water that you boil your potatoes in down the drain. Save the water and add frozen peas and use a food processor to chop the peas. — Kevin
At the end of the gardening season, I microwave my fresh herbs. This step changes herbs from fresh to dry in seconds. I then store the herbs in sealable containers. — Sandy
To flatten a milk jug pour about a cup of boiling water into it. Put the lid back on tightly. Shake very gently until it is all swollen and hot. Carefully take the lid off, pour out water and place on the floor, handle side down. Step carefully in the middle just to push it down enough to make the ends start to collapse then move your feet one at a time to flatten each end. Keep standing, moving around a bit, until it is cool. Voila! Flat as a pancake and it stays that way so you can put many side by side in a box. — Monica
Note: Every user assumes all risks of injury or damage resulting from the implementation of any suggestions in this column. Test all products on an inconspicuous area first.
Reena Nerbas is a popular motivational presenter for large and small groups. Check out her website: reena.ca
householdsolutions@mymts.net