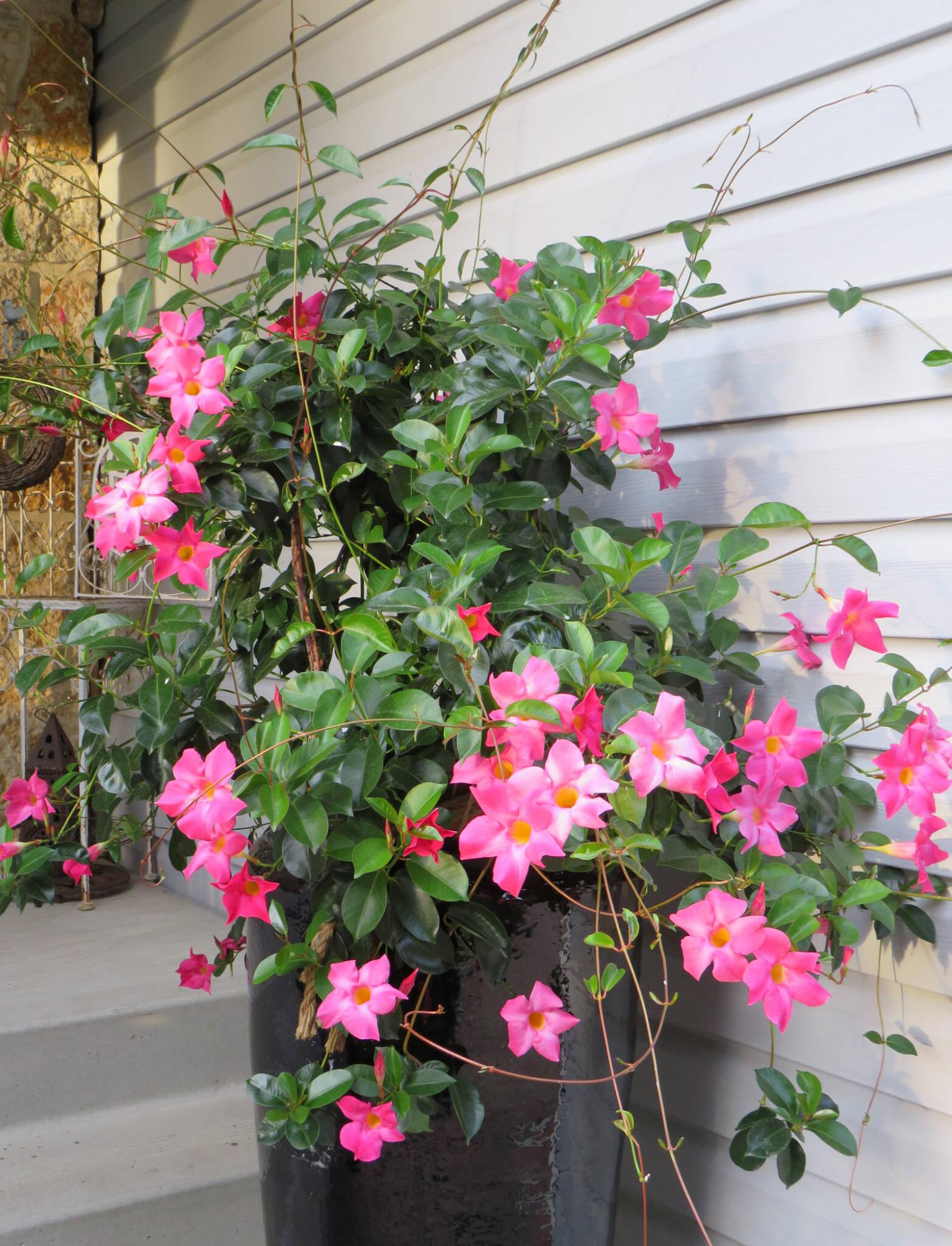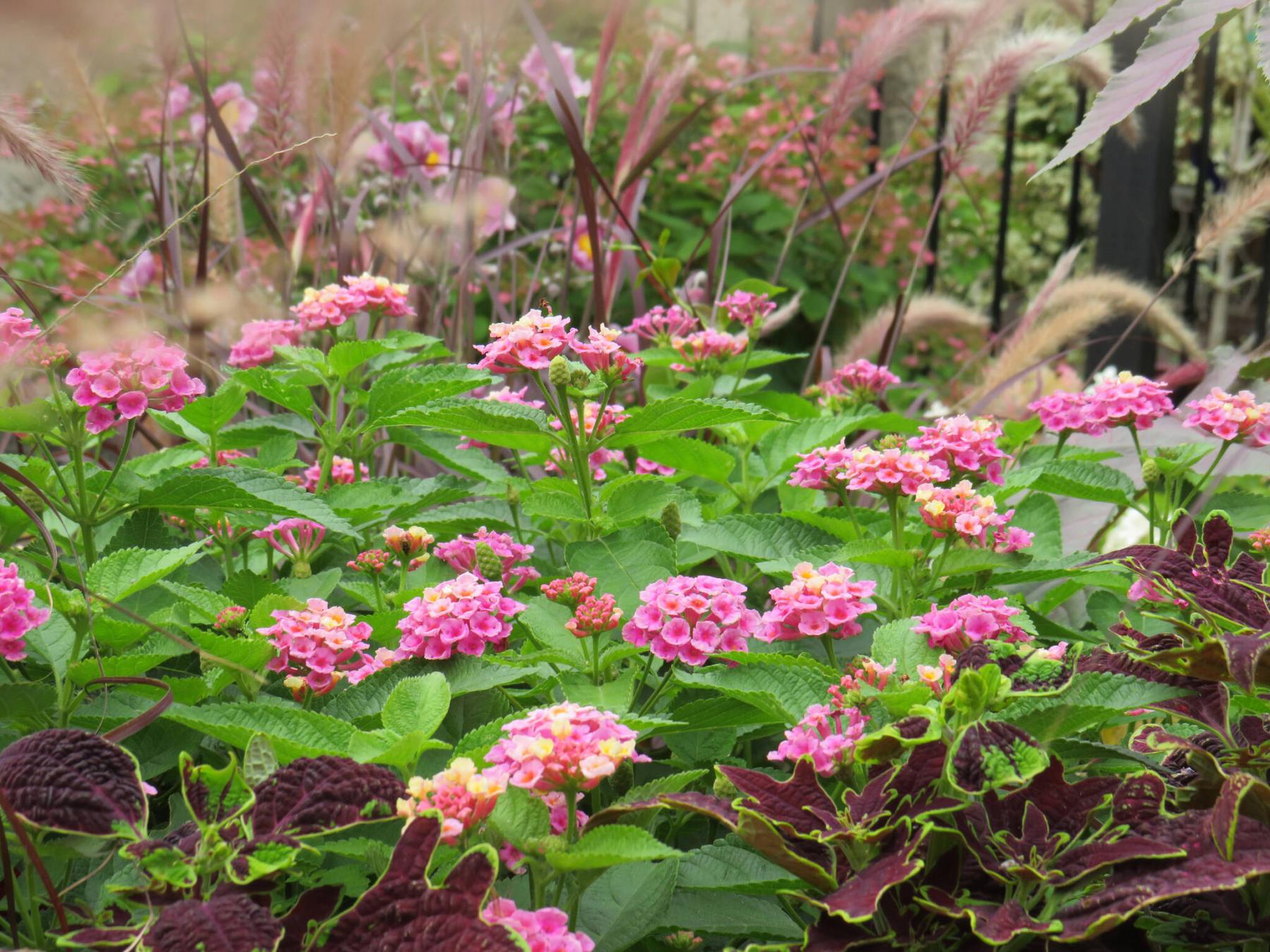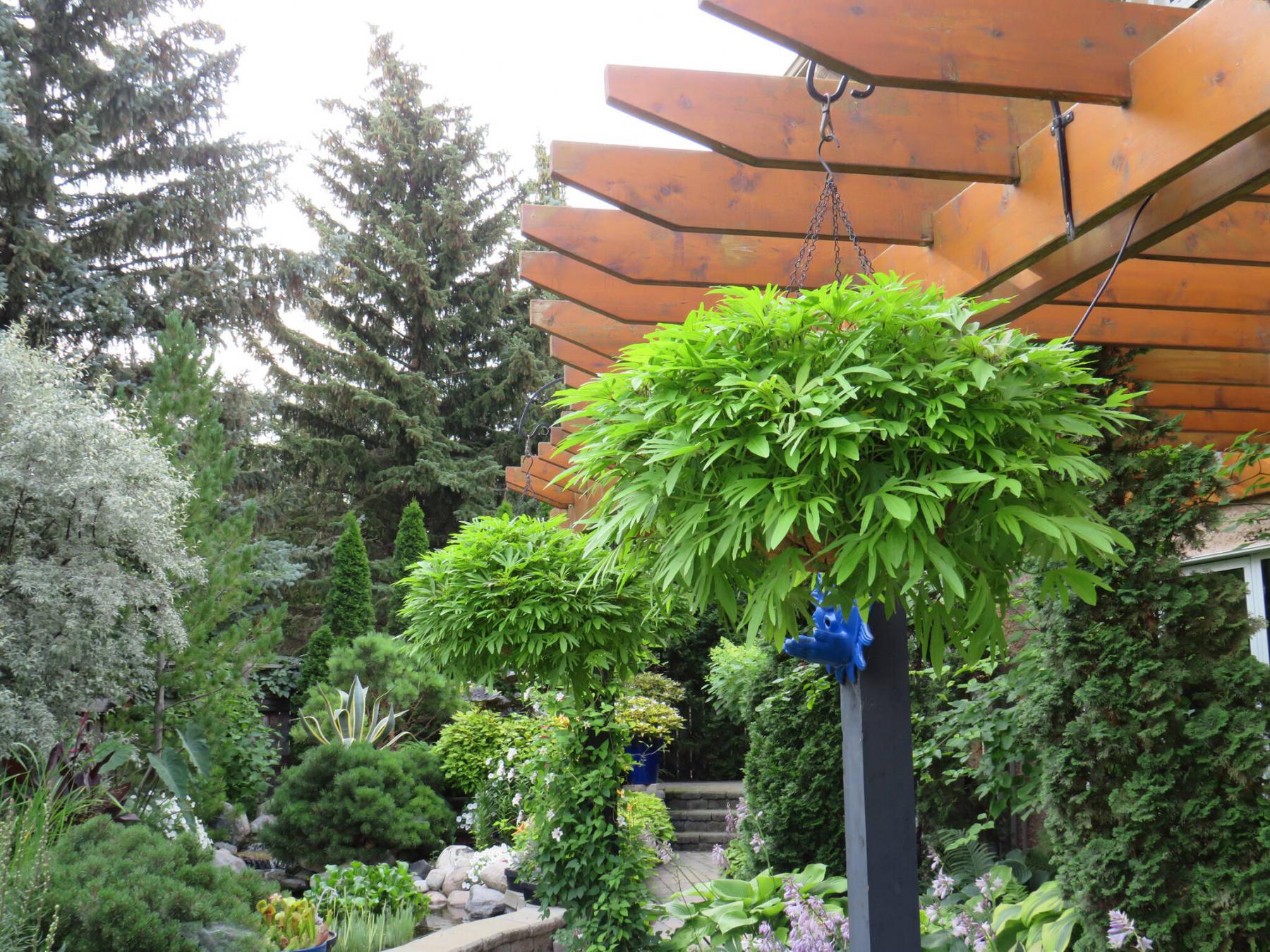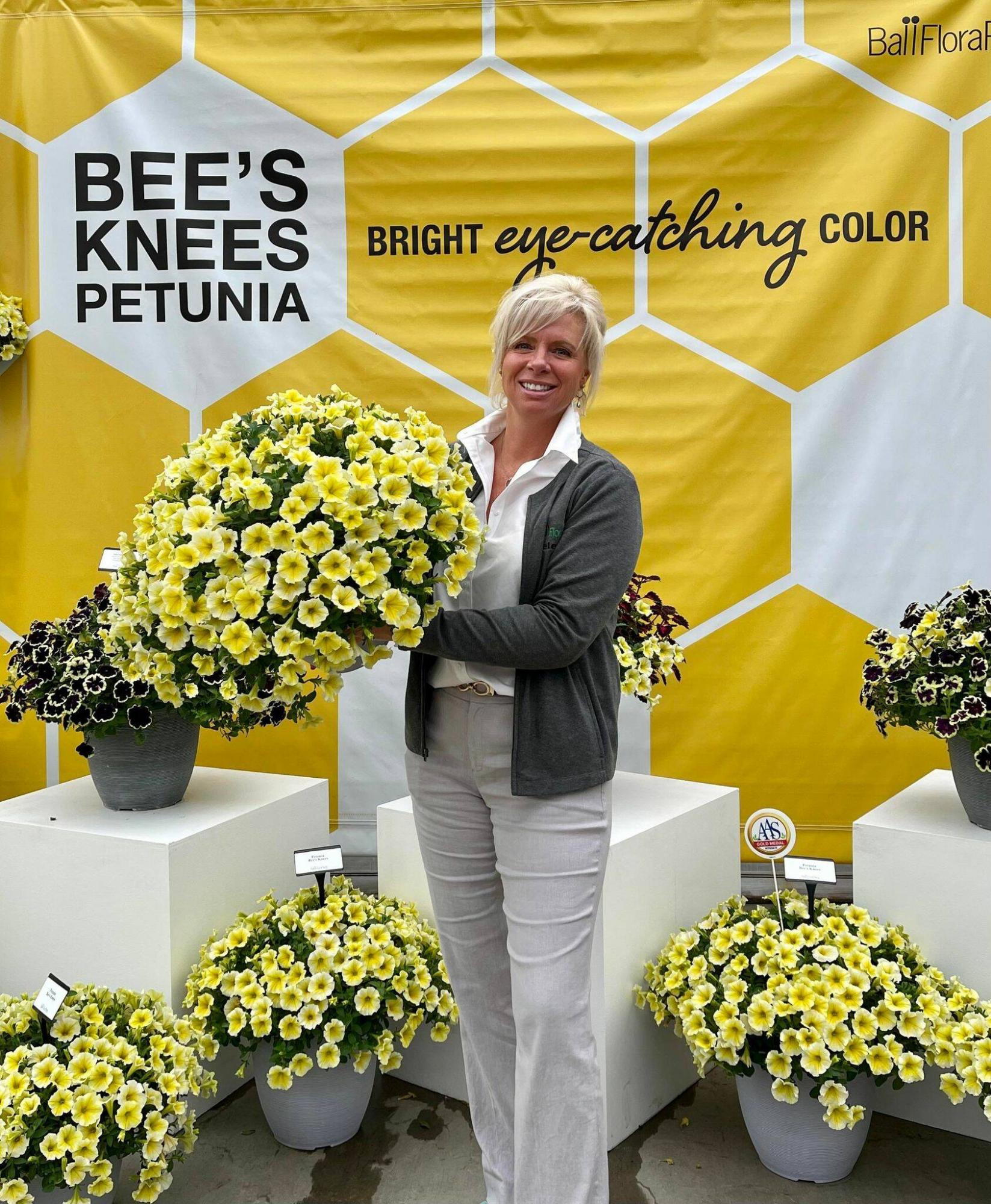 Selecting annual plants for patio containers, hanging baskets, and window boxes sparks that creativity within us all. We want to create a display that looks beautiful throughout the growing season. As much as our success depends on basic gardening techniques and proper placing of containers, everything is made easier when we choose minimal maintenance, high-impact plants that won't go out of flower in the heat of summer, won't fade, exhibit high resistance to mildew, and maintain an attractive form.
It may seem like a tall order, but here is a list of versatile annuals that have been put to the test and delivered outstanding performance.
Bee's Knees Petunia
Bee's Knees petunia is the first petunia to win a gold medal distinction by All-America Selections since 1950. Introduced in 2020 by Ball FloraPlant, there are several reasons why Bee's Knees petunia has been awarded a gold medal by AAS following trials throughout North America. A breeding breakthrough, Bee's Knees petunia holds its rich yellow colour better than any other yellow petunia on the market. Other attributes include floriferousness, heat and humidity tolerance, exceptional branching, and mounding habit. Bee's Knees has a trailing habit and works well as a standalone plant in containers, as well as in combinations, or as a ground cover in the landscape. Look for Bee's Knees petunia at garden centres everywhere.
Rudbeckia Rising Sun Chestnut Gold Black-Eyed Susan
A game-changing introduction from Green Fuse Botanicals, a U.S.-based company, Rising Sun Chestnut Gold is the world's first ever daylength neutral rudbeckia. Typically, rudbeckia varieties do not start to flower until the hours of daylight are at their longest, hence we think of rudbeckia as a late summer and fall bloomer. Rising Sun, however, flowers in spring and blooms continuously until frost. Each flower lasts several weeks. Hardy to zone 7, Rising Sun Chestnut Gold is grown as an annual in northern gardens such as ours.
In 2020, I wrote in my column that Rising Sun would be one of the year's most sought-after new annuals. As it turned out, it was next to impossible to find locally. Those of us who were successful in finding it, including myself, were thrilled by Rising Sun's garden performance. North American sales of Rising Sun more than quintupled in 2021 according to a spokesperson at Green Fuse Botanicals. Last spring, Greg Boguski, a Brandon gardener, managed to source three dozen plants from outside Manitoba and created an eye-catching display which I was fortunate to see when I visited his beautiful garden in July.
Thankfully, Rising Sun Chestnut Gold will be available this spring in Winnipeg and the surrounding area. I'll race you to it.
Sweet Caroline Medusa Green Sweet Potato Vine
Sweet Caroline Medusa Green from Proven Winners is another top-performing, multiple award-winning foliage annual in plant trials but it is also unlike any other sweet potato vine that you may have grown. Again, let's look to Greg Boguski's garden last year. He planted four Medusa Green sweet potato vines each in 16-inch diameter hanging baskets and added some Osmocote slow-release fertilizer. Medusa Green's distinctive palm-shaped, thick, chartreuse leaves and mounded, slightly trailing shape looked sensational in his garden. Well-behaved, no trimming is required and the colour doesn't fade. Medusa Green thrives in sun or shade and is heat tolerant. It plays well in container combinations and garden borders. If you plant Medusa Green in shade, avoid wet soil and moisture on the foliage.
Bloomify Lantana
Lantana is a staple of container gardens. Beloved by bees, butterflies, and hummingbirds, lantana is a go-to summer flowering annual. Perhaps you have a favourite variety that you buy every spring. Bloomify Lantana checks a lot of boxes: deer and rabbit resistant, heat and drought tolerant, but it is also the first certified sterile lantana series, so it won't go out of flower in the heat of summer. There are a range of colour options to choose from, including Red, Rose, Mango, and Pink. Last summer I tried Bloomify Lantana Pink in my containers and was so impressed by its non-stop colour and dense, mounded shape which is surprisingly substantial that I plan to also grow it this year in a sunny border.
Dipladenia
Dipladenia is related to Mandevilla vine but has a bushier growth habit as well as smaller, glossy dark green leaves. Every spring I purchase a few dozen dipladenia plants in reds, pinks, and whites for my mixed containers and window-boxes. I'm wild about dipladenia's large tropical flower but also its unique personality. In addition to a shrubby habit, Dipladenia has loads of branching which gives it a wild look. It sends out long tendrils and will climb, so some support is needed, however, dipladenia will not grow to the height of mandevilla vine. Dipladenia is tolerant of partial shade but produces more flowers in full sun. Best of all, dipladenia has a high rate of success and pumps out blooms non-stop from spring to fall. The glossy leaves are sheer perfection even in October.
Look for Sun Parasol varieties that are suitable as patio, hanging, and balcony plants. This spring, Vanderveen's Greenhouses, a large wholesale plant distributor located in Carman, is growing Madinia dipladenia in red, pink, or white. Again, the flower shape is very similar to that of mandevilla, but the leaves are slightly smaller, satiny smooth, and glossier. A spokesperson at Vanderveen's says that Madinia has a more mounding growth habit but will also climb, especially Madinia White and Madinia Red.
Firehouse Verbena
The National Garden Bureau has declared 2022 as the Year of the Verbena. Has there ever been a year when you didn't grow verbena? There are countless varieties to choose from and your choices may be based on colour and growth habit. New Firehouse Verbena has exceptional heat tolerance and blooms from spring to fall. It also demonstrates excellent powdery mildew resistance and is available in a rainbow of colours.
Decora Ivy Geranium
When I first tried Decora ivy geranium in my window boxes in 2020, I really didn't know what to expect. I removed three plants from their four-inch containers and planted them in the front of my window boxes which are approximately 36 inches long. I added coleus for height and contrast behind the ivy geranium. By August, the coleus was completely obscured by the voluminous display of Decora ivy geranium's vibrantly coloured, cascading flowers. Both the foliage and the naturally self-cleaning flowers have tremendous staying power. Last summer, Decora was still blooming in my garden by the third week in October. This is an annual that is tough as nails.
Coleus Limewire
New for 2022, Coleus Limewire is like the little black dress that goes with everything. A deep burgundy coleus with ruffled leaves that are edged in bright lime, Limewire is the perfect go-to foliage thriller suitable for growing in full sun or full shade. Late to never-flowering, its well-branched habit stood up to last summer's unrelenting heat and wind. The stunning colour and pattern stayed rich and vibrant in my garden until the latter part of October when I finally emptied my pots for winter. Now that's performance.
colleenizacharias@gmail.com