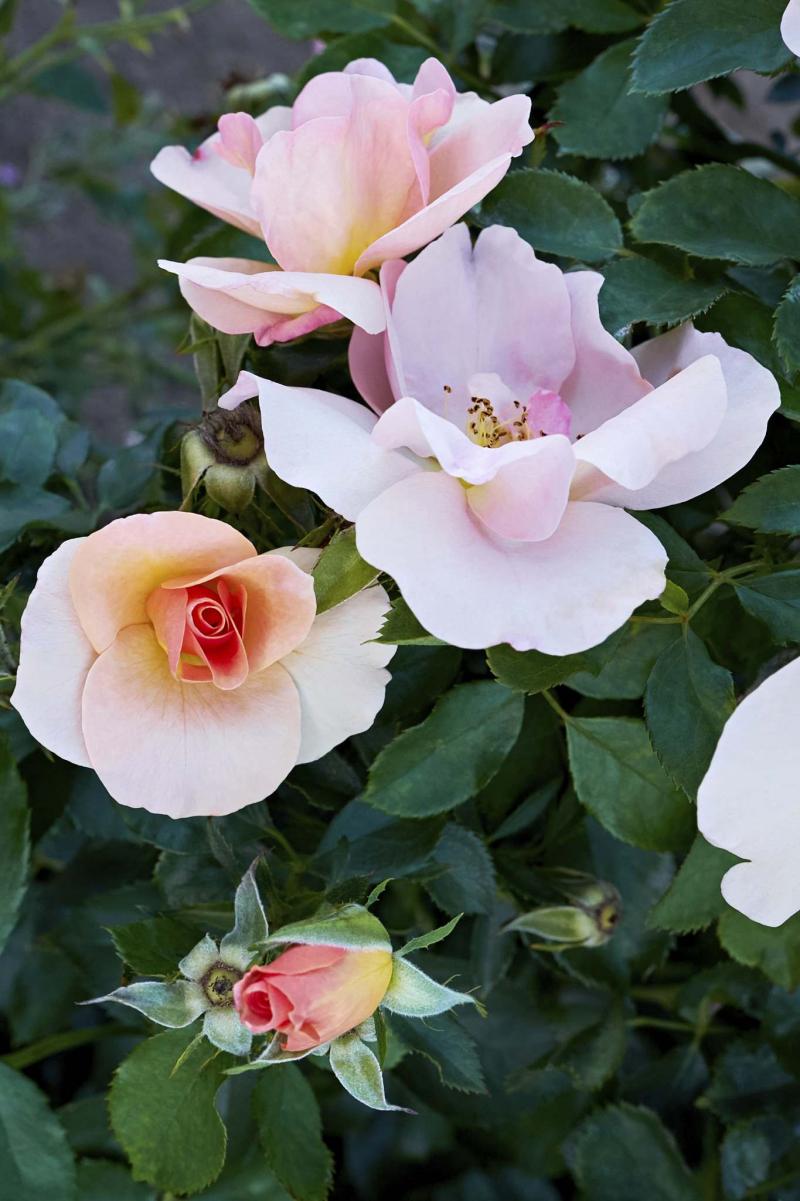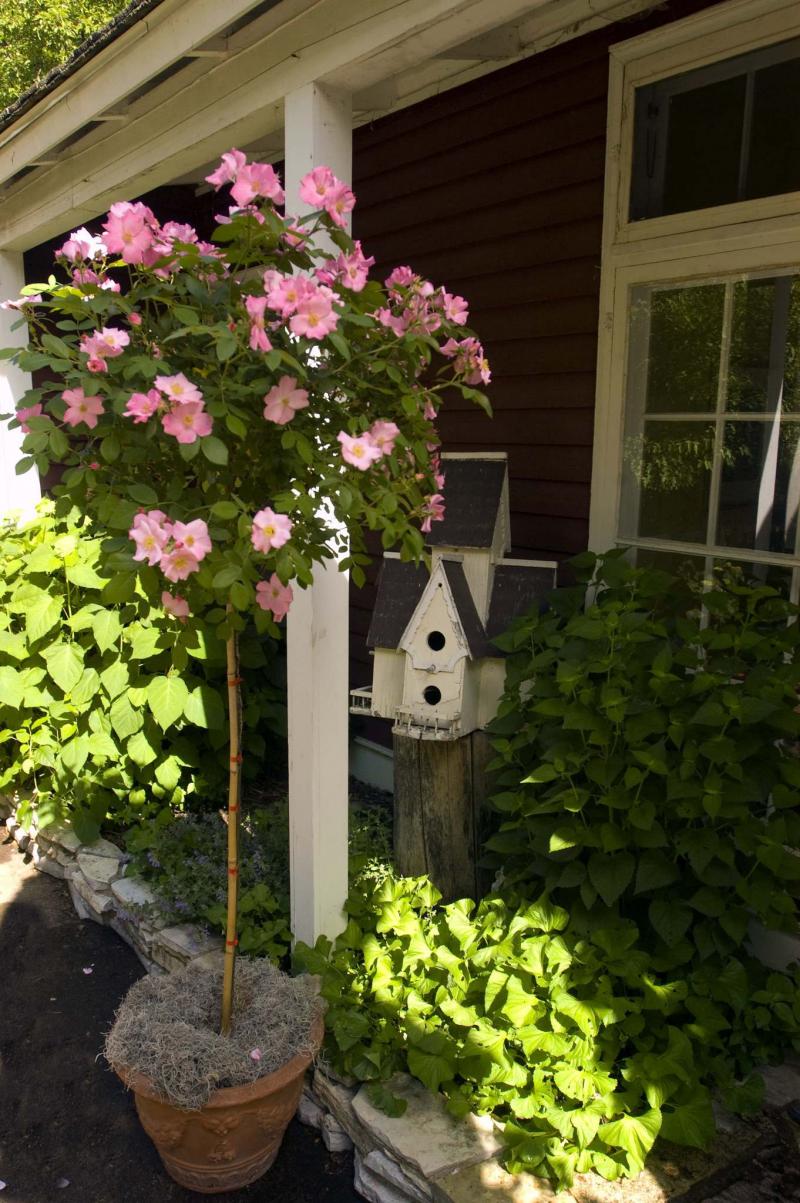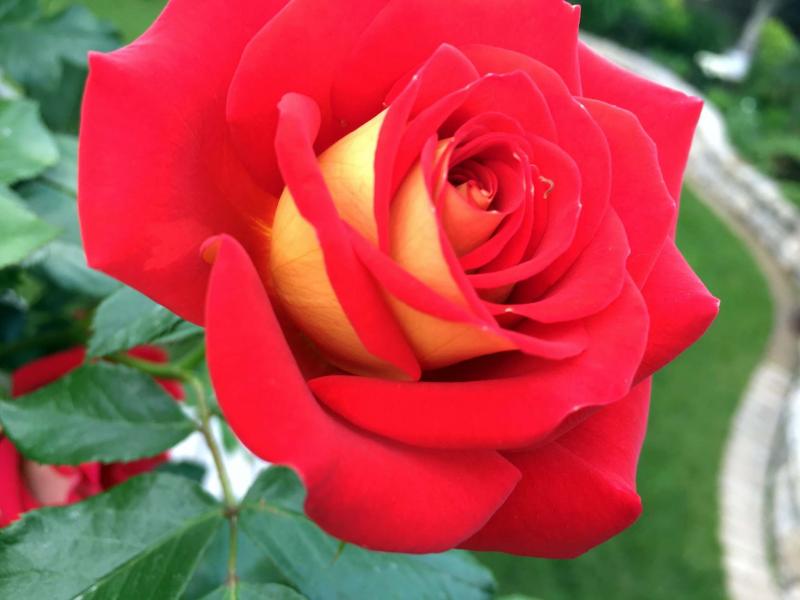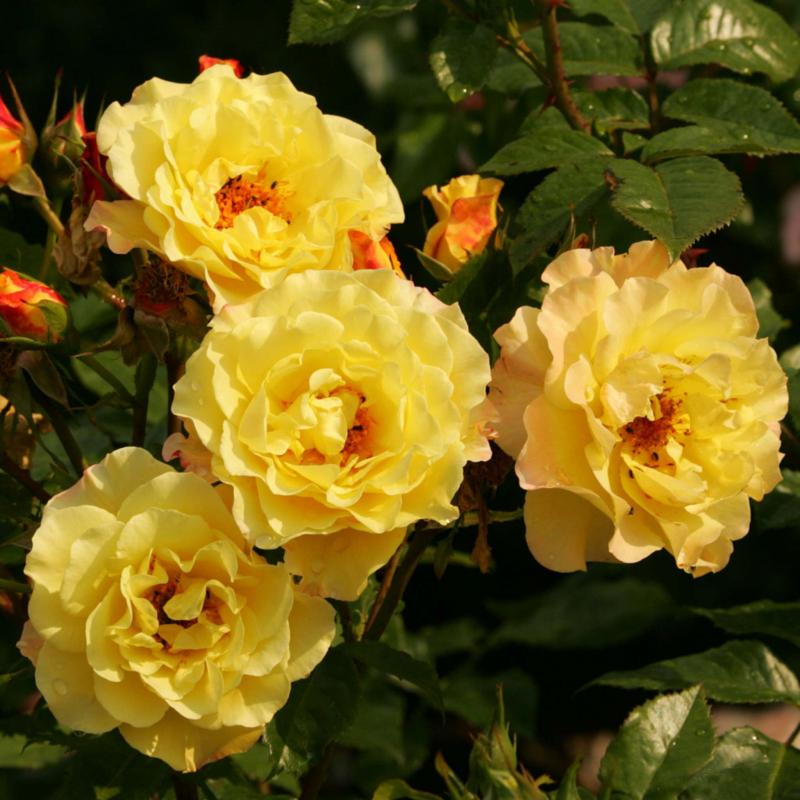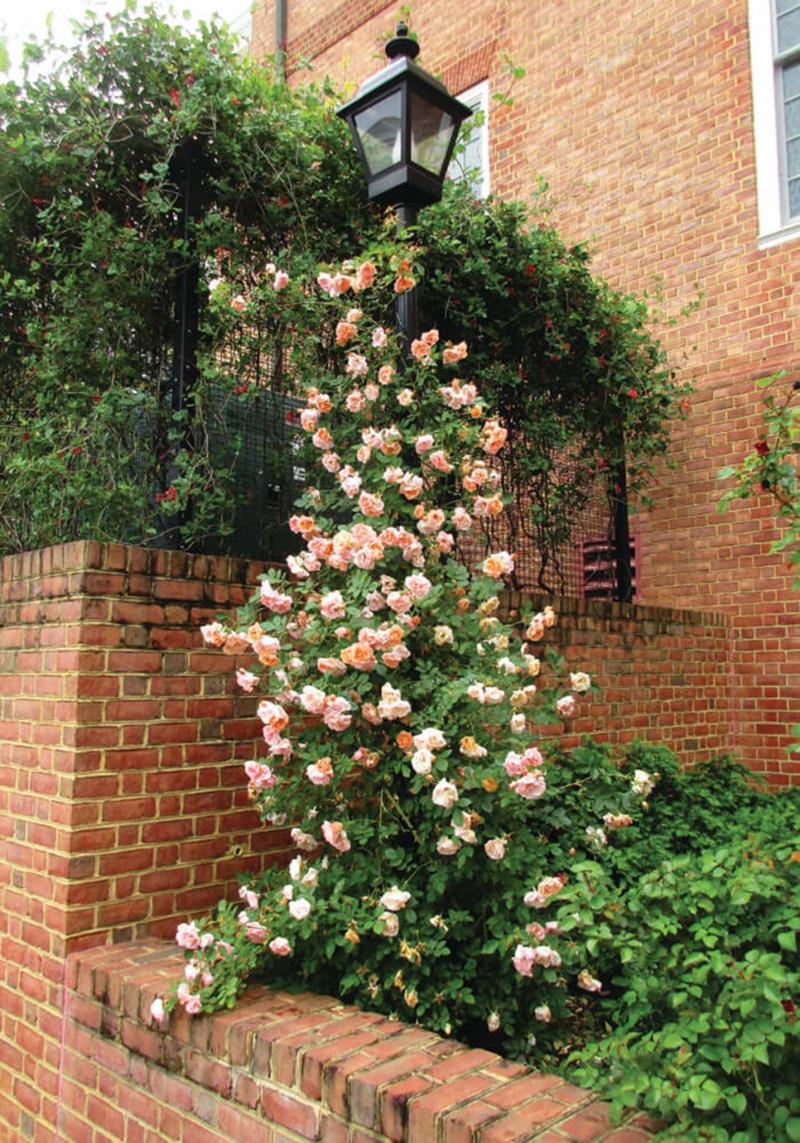 Is it time to fall in love with roses again? Today's gardener can feel more confident than ever about growing roses thanks to breeding developments that emphasize greater disease-resistance and continuous or repeat flowering.
New roses developed for the northern garden are especially exciting. Chinook Sunrise will be released in spring 2019 and will bring unique new multicolour to the garden. Bred in Canada in 2011 at the Vineland Research and Innovation Centre in Vineland, Ont., Chinook Sunrise blooms in a flush with a riot of exotic coral colours, says Amy Bowen, research director.
A prolific repeat bloomer throughout the growing season, the bud itself looks like that of a hybrid tea; however, it opens to a single to semi-double coral-flushed flower (nine to 11 petals) that gradually transitions to light pink. Chinook Sunrise grows to a mature height of 120 to 150 centimetres and has a spread of 120 cm. The green foliage has moderate glossiness.
The first question is, of course, winter hardiness. "Chinook Sunrise has been grown by our testing partners across the country, including Manitoba," Bowen says, "and has done quite well. It is classified as zone 3b (hardy to -40 C)."
The next question relates to black spot, a common fungal disease of rose bushes that is evidenced by circular black spots on leaves that progress to black spots fringed with yellow rings. Bowen says Chinook Sunrise is black spot tolerant.
Shawna Bell, vice-president of Jeffries Nurseries in Portage la Prairie, says Chinook Sunrise was first planted in trial gardens at Jeffries in 2014 and has shown excellent foliage cleanliness with high resistance to both black spot and powdery mildew. Last winter, as we all know, was exceptionally harsh, yet Chinook Sunrise withstood the freezing temperatures. I fell in love with Chinook Sunrise when I saw it for the first time last May at Jeffries.
Since its release earlier this year by Proven Winners, the At Last rose has been playing to rave reviews in warmer climates than ours. Hardy to zone 5a, At Last meets all the criteria of the rose-lover's wish list: a fragrant, fully petalled tea rose that is long blooming, combined with compact size (76 cm tall and wide) and high disease-resistance. The showy blooms are an intense sunset-orange.
Owen Vanstone, of Vanstone Nurseries in Portage la Prairie, grew At Last this year in field trials and plans to overwinter and evaluate it for at least another two years to determine its viability in our winter climate. A tantalizing option for zone 3 gardeners is to grow At Last in a patio pot for a floriferous display from late spring through frost.
Also on the horizon for next spring is First Editions Polar Joy tree rose. Grown especially for the northern gardener and bred by Bailey Nurseries in Minnesota, Polar Joy is a tree rose grown on its own root, which means that both roots and stem belong to one and the same rose.
Another new rose introduction, Polar Joy is a tree rose that is hardy to zone 4. It will benefit from some winter protection such as a layer of flax straw and good snow cover to protect its root system. Polar Joy produces recurrent single pink 5 cm flowers with a bloom count of five petals. Look for Polar Joy next spring at St. Mary's Nursery.
First Editions Above and Beyond rose is a large-flowered climber that is expected to make its debut in 2020. Orange flower buds open in prolific clusters of five or more apricot-coloured semi-double to double flowers. It is said to have zone 3 cold hardiness and grows to a mature height of three metres. Currently Above and Beyond is being tested at Jeffries Nurseries shrub trials. Bell says it was planted in 2017 and survived the winter well. It will be evaluated for two more winters.
Next spring, Bell is planning to make available a limited quantity of Rugelda, a hybrid rugosa bred in 1989 by the renowned German rose-breeding family W. Kordes and Sons. Red buds open to fragrant, double yellow blooms that have pink edges. The glossy, dark green leaves are disease-resistant. Rugelda is from the acclaimed Pavement series. A recurrent bloomer, it remains to be seen whether Rugelda is fully hardy to our harsh climate. Plant it in a protected location and ensure plenty of snow cover or grow it as a single-season container plant to add fragrance and beauty to your patio.
Ketchup and Mustard rose is an outrageously beautiful floribunda rose with large, bright red petals with mustard yellow undersides. I saw it this summer for the first time in a St. Vital garden, where it was grown as a tree form in a patio pot. It bloomed non-stop until the first frost but is not hardy to our zone.
The Julia Child rose is a golden floribunda rose that is a favourite at Oakridge Garden Centre in Steinbach. Each year, co-owner Erna Wiebe grows about 300 decorative tea-roses in patio pots. "We sell more Julia Child roses than any other variety," Wiebe says. "Julia Child is so prolific — 150 to 200 blooms easily on a single plant during the growing season and it never has a spot of disease."
Although Julia Child is hardy between zone 4 and zone 5, Wiebe says that it is possible to overwinter this tender hybrid tea tree rose by laying it down on its side in a protected location. Cover with flax straw and ensure adequate snow cover. In spring, Wiebe recommends pruning the flowering stems about 25 to 30 cm from the graft located at the top of the trunk. Leave five or six canes.
The Butchart Gardens in Victoria, B.C., is internationally renowned for its roses. In July, the gardens received an Award of Excellence from the World Federation of Rose Societies. John Hill, supervisor of the rose garden for the past 26 years, has seen interest in growing roses rise and fall over the years. New breeding of disease-resistant roses as well as the availability of floriferous patio roses is creating renewed interest, he says.
"The first thing that we do when we prepare roses for the winter," Hill says, "is to lower the canes down to a uniform height during the first week in November." This prevents the canes from being whipped around in the wind or broken under the weight of snow.
Incredibly, it is an annual practice every November to pluck off by hand all of the leaves on the nearly 3,000 roses at Butchart Gardens, one by one. This activity takes 10 gardeners approximately eight days, Hill says. The plucked leaves are disposed of and not composted. "The reason for this is to remove any leaves that could be harbouring disease spores of black spot, downy mildew or powdery mildew that would otherwise overwinter in the rose beds," Hill says.
"Removing the leaves gives the rose garden a clean look throughout the winter," he says. This extraordinary proactive measure has resulted in a significant reduction in the diseases that are often associated with roses.
Why not give this a try or, at least, plan to grow more roses.
colleenizacharias@gmail.com