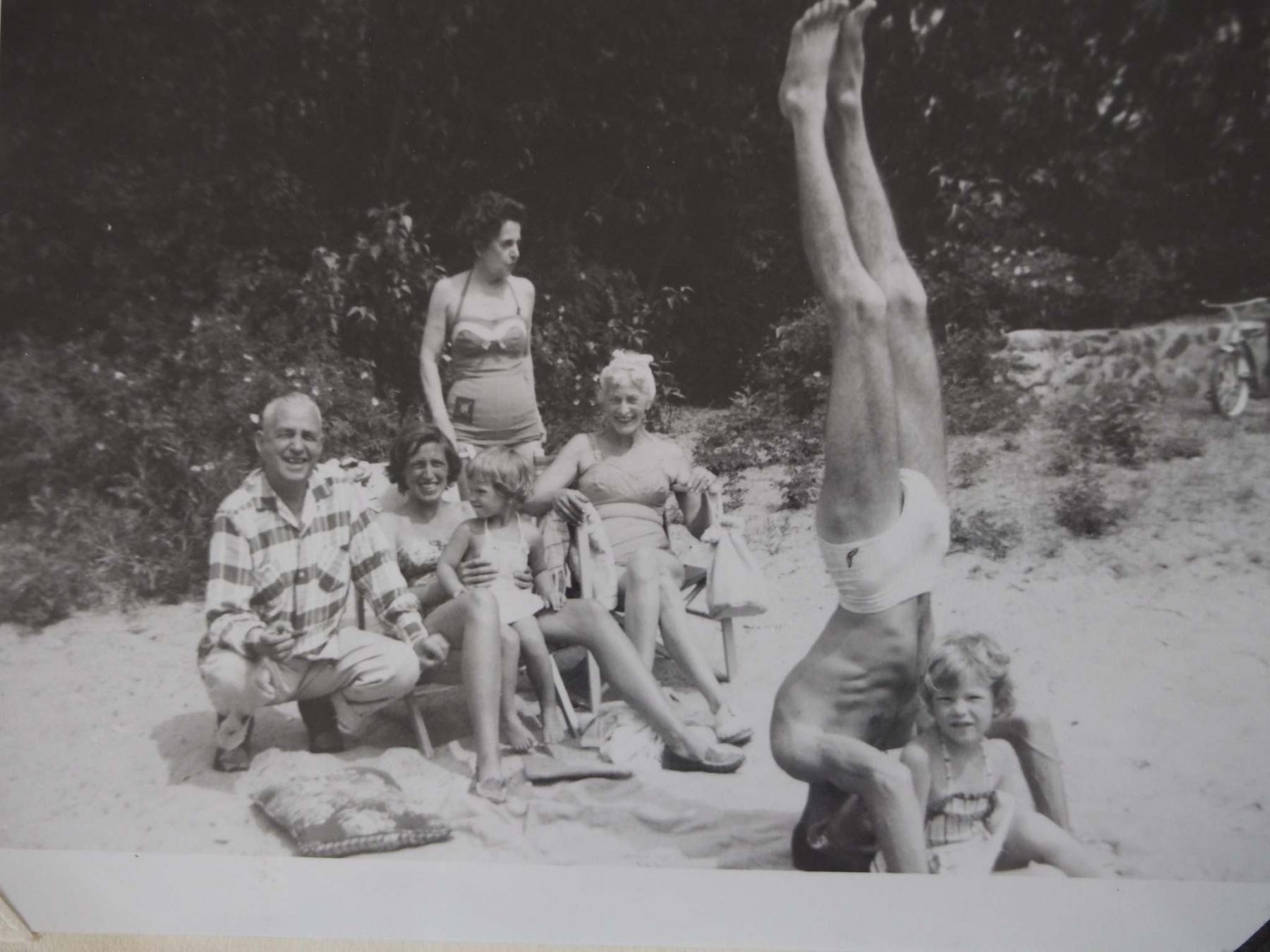 Get the sunscreen, we're going to Patricia Beach!
In fact, we're even going to get a history lesson on who Patricia was, and why the beach was named for her.
The story all revolves around a summer cabin that was built at Patricia Beach back about 1944, at that time all privately owned by George and Olive Allen, and which still exists and thrives today on the eastern shore of Lake Winnipeg.
Gotta' admit, I knew nothing of the history of Patricia Beach until a few days ago when I received a very interesting e-mail from Catherine Lee, George and Olive's granddaughter.
"Hi Laurie, I enjoy your articles, and look forward to them, especially ones involving the past. Your article a few years back on saving old photographs resonated with me strongly, as over the years I have digitized all of the photos from my family's beach history and cabin from 1925 to 2015, and tried to identify most visitors from the pictures and Grandpa's journals. My daughter Debbie is now in charge of all documentation from that point on."
So, just how did Patricia Beach get its name?
"Patricia was my Mom, and spent all her childhood summers with the family out at the cabin, where in fall, Grandpa led annual hunting forays. However, as he did not think a girl should be out hunting with a bunch of blast happy men, he didn't allow her to come along. That really frustrated her, and one day, noting her disappointment, he said, 'Well, how 'bout I make up for it by naming our beach Patricia?' That helped! And so, the name was born."
The cabin has a fascinating history, as originally studiously recorded by George.
"Grandpa kept journals of cabin and beach activities from 1928 until he passed in 1961. He journalled it as a hunting lodge, cherished family place, interesting visitors, details of weather and hunting ups and downs, local friends, and the trials and tribulations of reaching the cabin/beach in the early years (first by horse, local farmers on flatbeds, a boat or canoe, and finally cars)."
Interesting visitors?
"Grandpa entertained numerous folk at the cabin over many years, some of whom include an entire soccer team visiting Canada from Newcastle United Club in England, five musical nuns (in habit) who made beautiful music on the beach, Bomber royalty Bud Grant, Buddy Tinsley, and various other team members popping out from time to time. One very busy place," says Catherine.
Perhaps worthy of note that there was an original much smaller log cabin, replaced when George and his family's needs radically outgrew it by 1944. The new cabin built then still exists, remains the family's summer hub, but has been moved further along the beach a bit.
Because? OK, George sold all the beach property in 1959, with the condition that the cabin would be continued to be used solely by the family. Good deal.
That remained the status quo 'til the move a few years down the line. Catherine describes how that came about.
"In the early 70's, my parents, Patricia and Charles attended a Patricia Beach auction and purchased the cabin (built by Grandpa and my uncles), and the precious outhouse, lovingly designed and built by those same uncles, and my father. We moved it in three pieces, truly a labour of love with considerable challenges, to a double lot a half mile away on Hideaway Crescent. The street going into the crescent has been renamed Patricia Lee Way, as Mom's lifetime friends in the area kindly wanted to honour her after she passed," says Catherine. "Each generation has kept the cabin in its original form, black log exterior with red trim, and cedar walls inside. The cabin is now owned by my daughter Debbie (fourth generation), and guess what… now has a real BATHROOM!"
I think we can close on that. Great story Catherine, thanks for sharing!
Comments and column ideas welcome!
lmustard1948@gmail.com