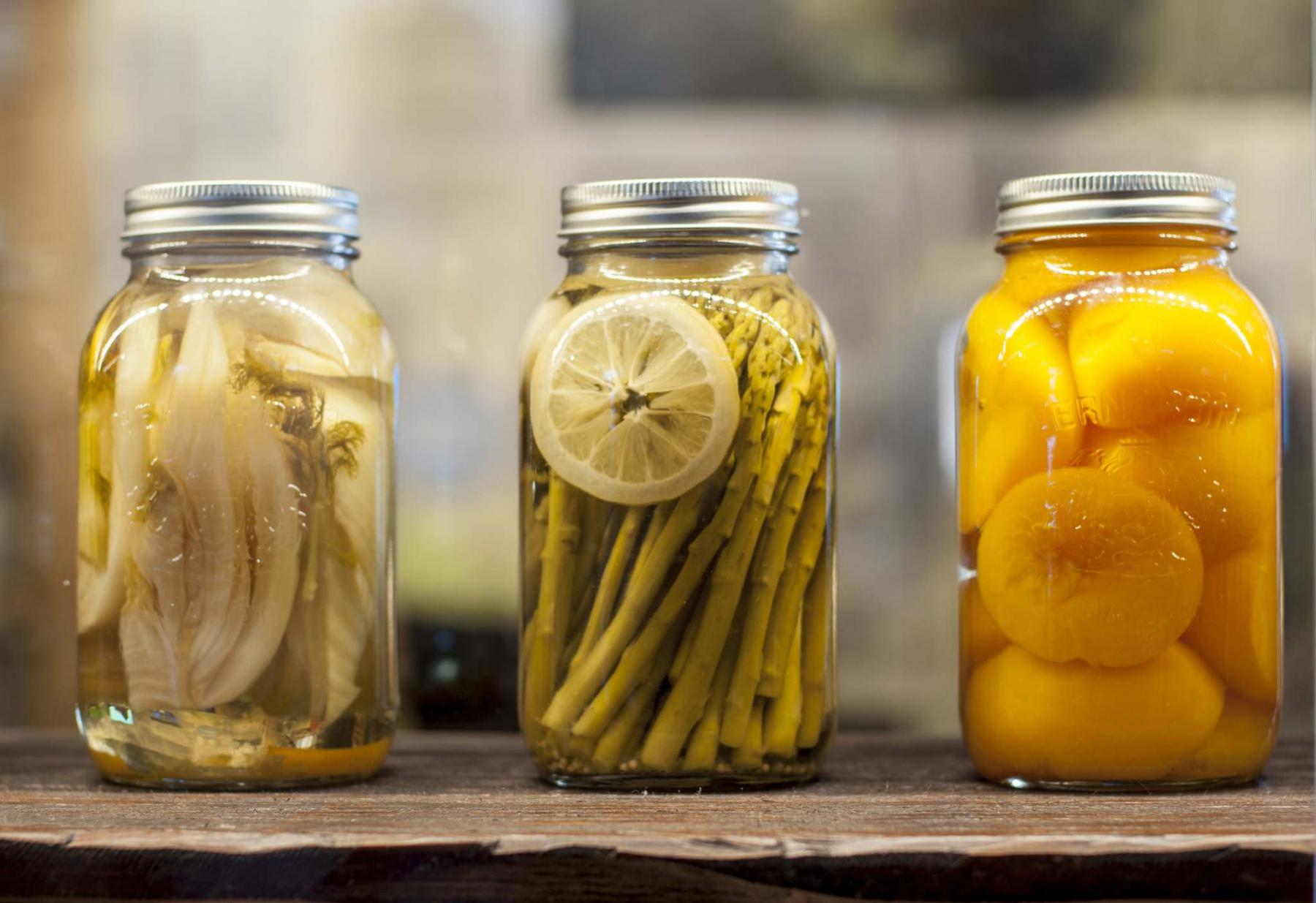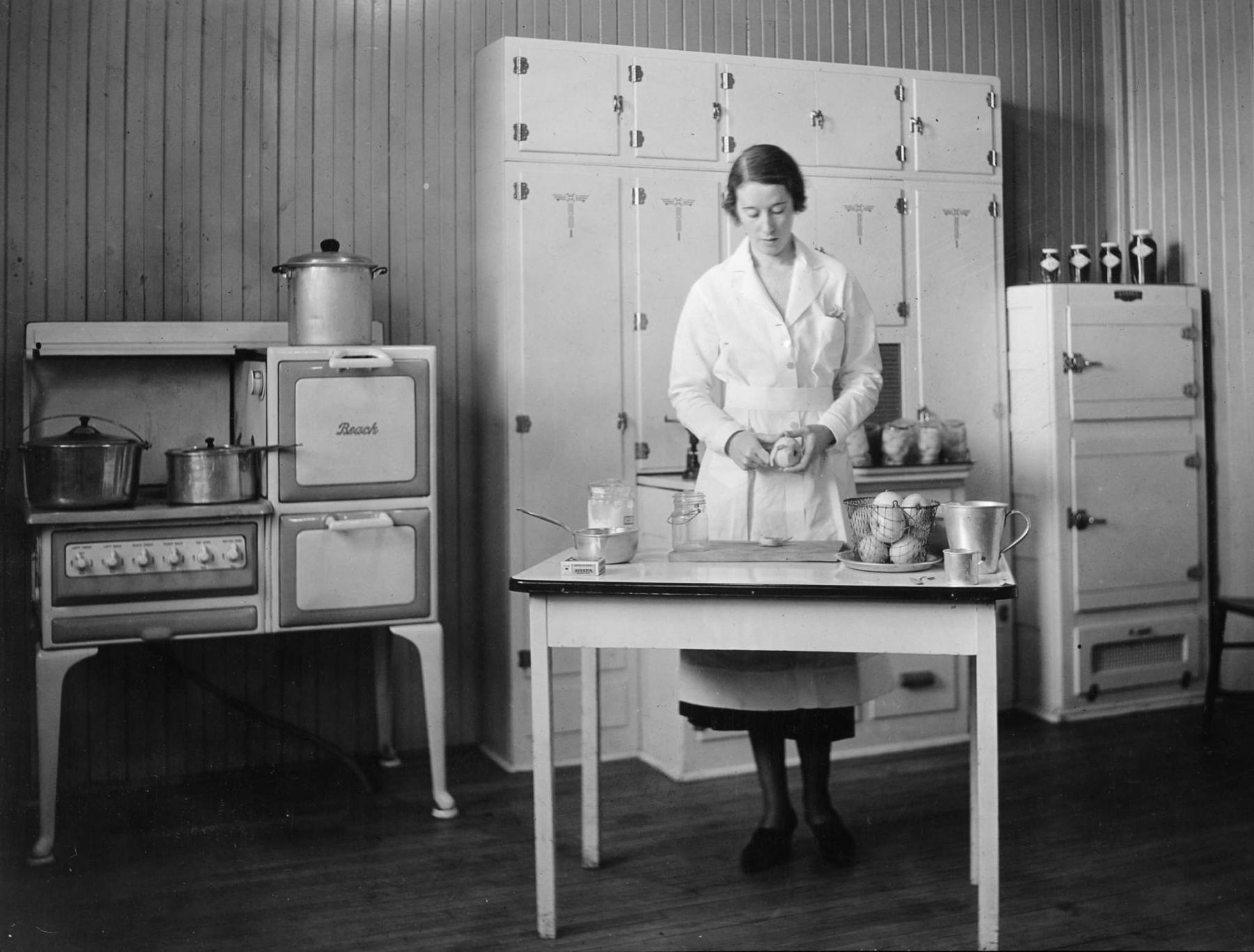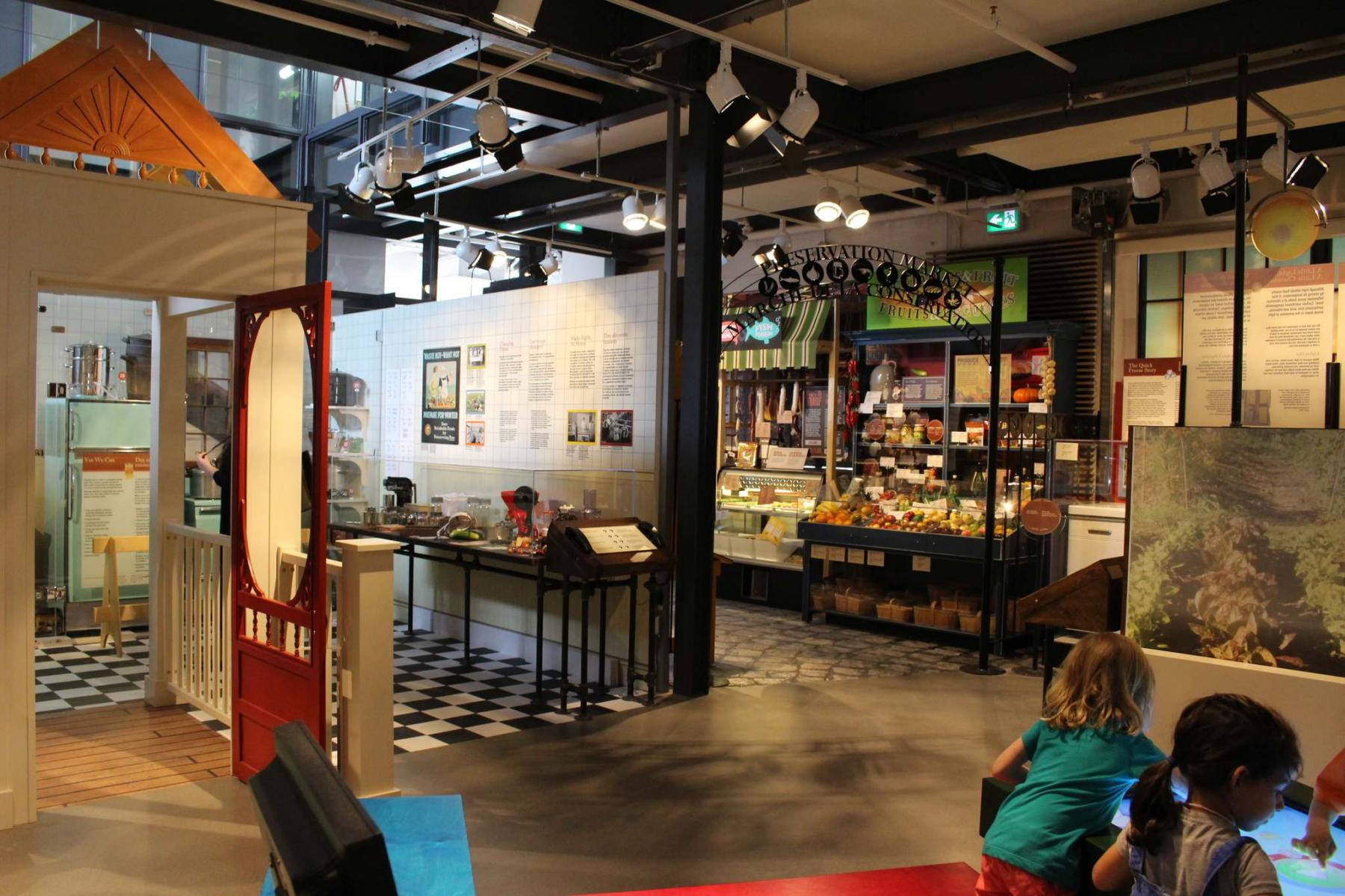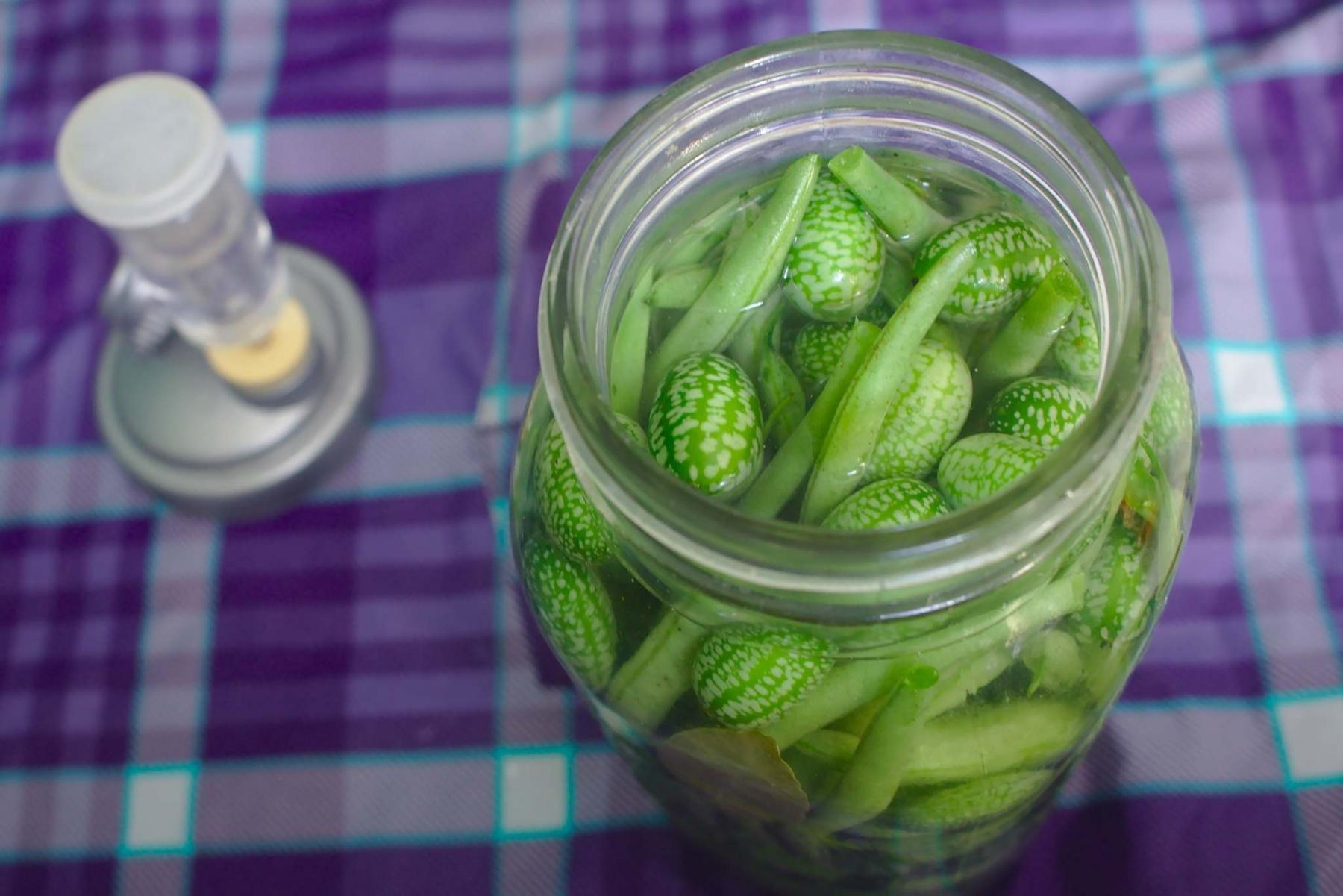 In our kitchens and in the agri-food industry, the conversation about food is shifting. There are competing demands for food that is healthy and nutritious and ultra-processed food that is quicker to gobble down in our fast-paced lifestyles. In a changing world, we're focused on issues such as food security (fair and equitable access to food), food waste, and food safety. Food recalls raise alarm bells while at the same time news of high-tech preservation methods that extend the shelf-life of food give hope for a better future.
Food is the main focus of a fascinating permanent exhibit at the Canada Agriculture and Food Museum in Ottawa. Visitors to the Food Preservation: The Science You Eat exhibit learn how new technologies and innovations will affect our food choices in a changing world and why traditional methods of food preservation are more relevant than ever. On my recent visit, I experienced the sense of looking back to the future.
The Canada Agriculture and Food Museum, located on the site of the historic Central Experimental Farm, is the world's only working farm in the heart of a capital city. The barns house numerous heritage breeds of farm animals from alpacas to dairy cows, goats, chickens, pigs and sheep. Visitors are connected with agriculture past, present and future. Agriculture and Agri-Food Canada, the steward of the site, conducts research on crops, cropping techniques and developing new varieties.
Renée-Claude Goulet is the science adviser at Canada Agriculture and Food Museum. She says the main goal of the museum is to help educate people about how our food is produced and how it comes to our table. That's a conversation, she says, that has to take place before we can really understand what it means to be food secure and how we can achieve food security. Understanding the science behind preservation processes helps to reduce risks associated with some ­preservation methods and keeps us healthy, Goulet says.
Our mothers and grandmothers recognized the benefits of food preservation. We've been preserving food for centuries out of necessity, Goulet says, but we haven't always understood what happens when we preserve food. Growing our own food is on the rise and so, too, is interest in the different preservation techniques from canning to fermentation so that we can reduce our reliance on mass distribution. Increasing our understanding of how to do it better, Goulet says, can help us make our food system a lot safer and reduce food-borne illness and even death.
I asked Goulet whether the self-sufficiency aspect of growing our own food and preserving it could serve as a kind of climate action. "Most of the food we eat is transported over long distances," Goulet says, "especially when we consider organic produce, which often comes from very far away."
Consider the carbon footprint of transporting food in refrigerated trucks that consume diesel, storing it in air-conditioned warehouses and then dispatching it to different stores, she says. Self-sufficiency can indeed serve as a climate action if you're growing your own food and finding a way to preserve your harvest over winter, especially when we consider that the harvest typically comes all at once. "If you don't know the proper techniques of preserving, which generally rely on factors such as water, light, oxygen," Goulet says, "then you risk spoiling a big part of your harvest."
If you are making your own spaghetti sauce with meat and canning it with just the boiling method versus pressure canning, that is very risky. "A boiling water bath is not enough to kill off the micro-organisms that can make food toxic," Goulet says. The essential goal is for food to be shelf-stable and healthy over a longer period of time.
The exhibit includes an example of a root cellar. Root cellars have been in use in Canada since the 17th century. Indeed, Goulet says, Elliston, N.L., has one of the highest concentrations of root cellars in Canada — 135 cellars for its small community of about 300 citizens. Today, Elliston residents receive many inquiries about outdoor root cellaring techniques. Goulet, an avid gardener, says that if ever she builds a new house, it will include a root cellar. "Not all of our preservation methods need to be based on the use of a refrigerator or freezer," she says. "Refrigeration requires electricity. If we can reduce the amount of electricity we rely on to preserve our food, all the better." Making space for a cold storage room in your basement has many advantages, too.
The exhibit also examines innovations to prolong the shelf life of different foods. Scientific means of preserving our food involves synthetic preservatives such as potassium sorbate. The food processing industry also uses natural food preservatives called bio-preservatives, Goulet says.
Interestingly, Goulet says, there are consumers who might desire or care whether there are naturally occurring compounds or biologically derived compounds used in the preservation of the food they buy at the grocery store, but there are also consumers for whom that is much less important. Take fresh bread, for example, which lasts about two to three days. "If you don't have the financial means to buy a fresh loaf of bread every couple of days," Goulet says, "you may want to buy bread that has an extended shelf life." Many of us, though, want our food to be less processed.
Lactic acid fermentation of vegetables is another method of food preservation. Sauerkraut is a good example. Lactic fermentation is nothing new, Goulet says. Humans have been doing it for a very long time, especially with meats such as sausage and dairy products such as yogurt, she says.
Fermenting fruits and vegetables is an ancient technique that encourages the growth of added or naturally occurring non-harmful yeasts and bacteria. Fermentation is an anaerobic process whereby beneficial micro-organisms do their work without using oxygen. With readily available fermentation starter cultures, Goulet says, it's easier than ever to make your own fermented vegetables or effervescent fermented tea. Would you like to try fermented cucamelons with dill and mustard seed? Kimchi or kombucha, anyone?
Agriculture and Agri-Food Canada set out to improve the shelf life of all fermented jarred foods, particularly vegetables, and pioneered a method that stops secondary fermentation. Goulet says the government department is researching a byproduct of fermentation by yeast in sourdough bread.
Interestingly, research into things like lactic fermentation and bio preservatives is driven by consumer preferences and consumer tastes, Goulet says. "Farmers and the food industry have their ear to the ground concerning consumer wants," she says, "so there is actually a lot of power in your choices as a consumer."
The exhibit also explores the future of food preservation — technological innovations such as lab-grown meat, irradiation, blasting food with mini bubbles, etc.
How will we feed nine billion people by 2050? Goulet says that as global emissions continue to increase, food preservation and food science provide strategies. Growing our own food, eating food that is grown closer to home, reducing food waste and learning proper preservation techniques are traditional sustainable agricultural practices worth revisiting.
colleenizacharias@gmail.com