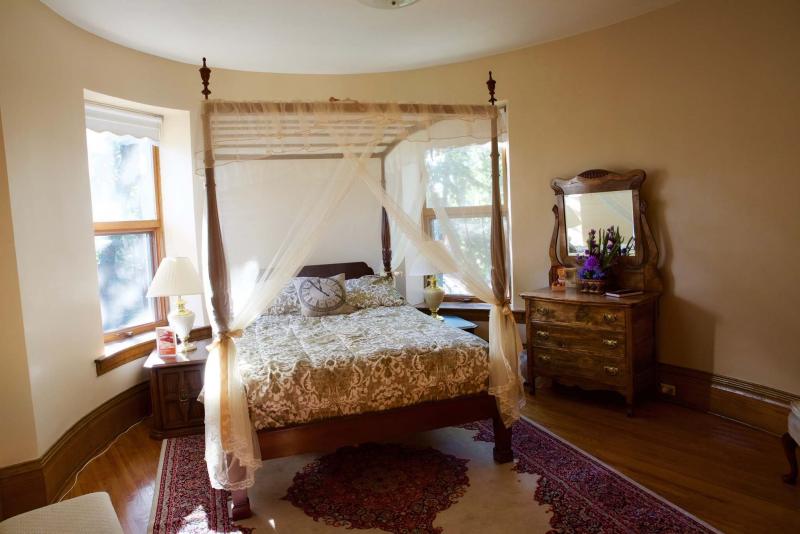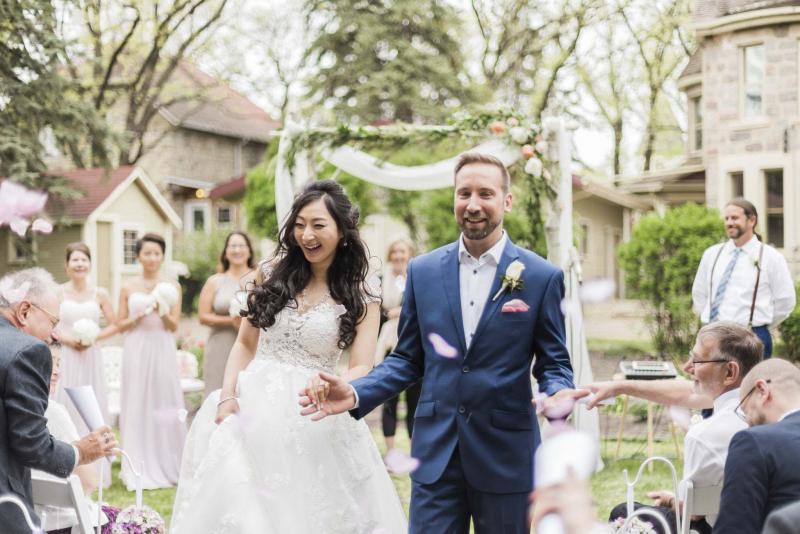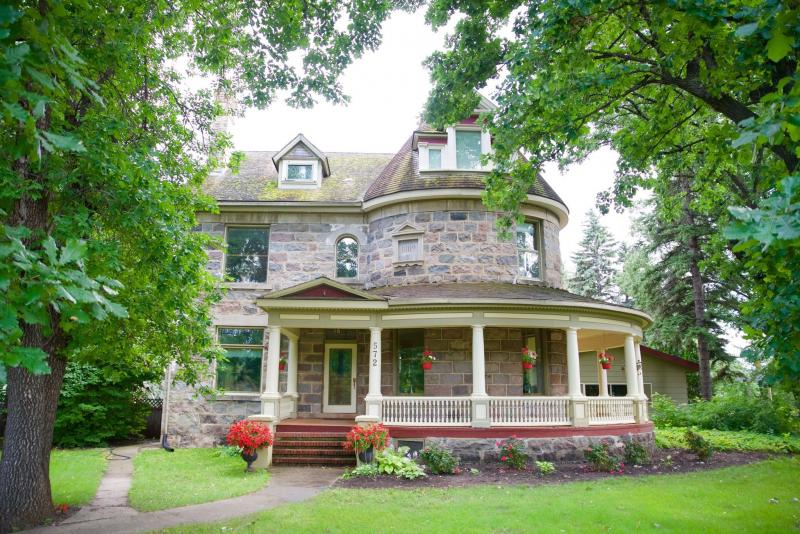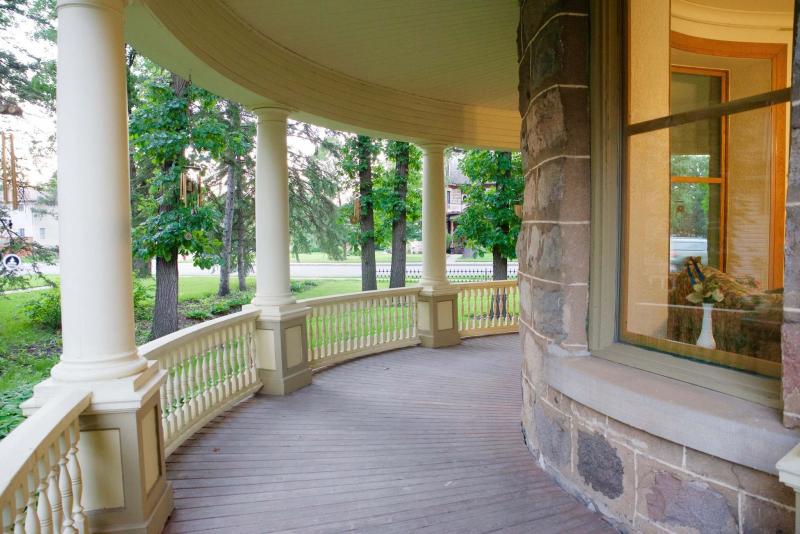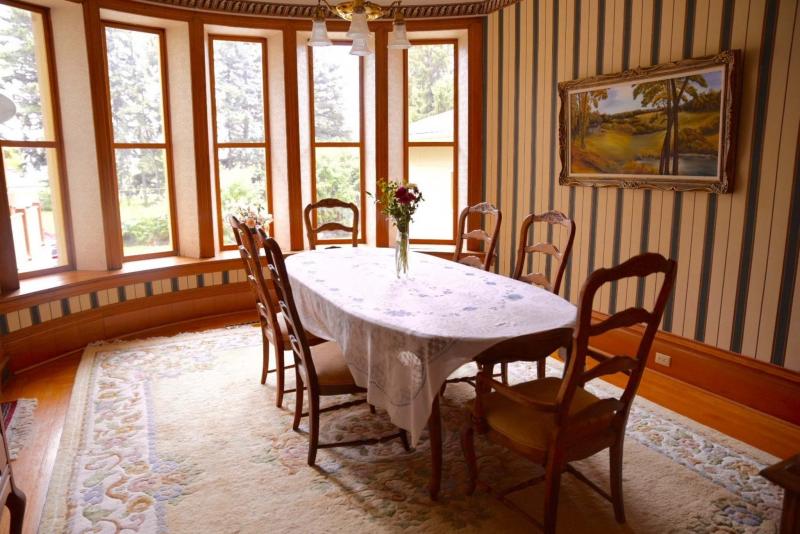 Need a great escape?
Haven't got the time or money to "go south" as so many snowbirds do?
BREAKING (non-fake) NEWS! Have I got the perfect — and local — destination for you!
It is none other than a beautiful and classic 116-year-old home in Morden that was purchased in 2016 by an adventurous, romantic couple who also happen to be Morden residents. And it has been converted into a spectacular bed and breakfast they named Bella's Castle.
The couple, who shortly thereafter were married at Bella's, are well-known Mordenites Lili and Christopher Krushel.
From Bella's website, a little history on the castle: "Originally this stone maison (house) was built by a lawyer, Mr. Harry Black, in 1902. He was the son of the famous Reverend John Black, the first Presbyterian pastor of the Red River Settlement in 1851. Lili and Christopher are only the sixth owners of this 116-year-old mansion which they've named 'Bella's' after their daughter."
The couple are not new to the business scene in Morden, with Lili — prior to their nuptials — being the owner of Mia Mia Boutique. Christopher owns the local Chicken Chef restaurant.
So how did the Bella's concept come about?
"Christopher and I admired the home so much, it wasn't for sale, so we asked a real estate agent to approach the owners and ask if they might consider selling it," said Lili. "To our delight, they said yes and in short order it was ours.
"The bed and breakfast concept was a natural as far as we were concerned, but before that could happen, the home required some code upgrades and a few renovations necessary for converting it to a bed and breakfast that included two new washrooms on the main floor, a second staircase, kitchen alterations and smoke detectors among other things. Despite those add-ons, the original look and construction of our grand old home has been totally preserved, including the wooden floors, trim, carvings and, of course, the beautiful stained glass."
What a "diamond" Bella's is. On top of your choice of five gorgeous suites to choose from, the 4,000-square-foot mansion offers numerous amenities, including a kitchen for your use, shared living room, balcony on the second floor, children's play structure in the backyard, a fire pit and numerous antiques reflecting the ambience of the period when the home was built.
Lili is most accomplished in business and life, her experiences have taken her to Mexico, Lithuania, Ukraine, Russia, Poland, China, Estonia and Sweden. She was also crowned Miss Calgary in 2013 and competed in the Miss Universe Canada competition. Her latest major accomplishment? The birth of the happy couple's brand new son, Daniel.
But no doubt she'd prefer that I get back to telling you a little more about some of the fabulous options available at Bella's, including holding your wedding or special event there.
They even offer an elopement package that includes the service of an experienced wedding commissioner, a witness if needed, backyard or indoor setting for the ceremony, champagne and chocolate and an oh-so-romantic stay on the third floor.
Bella's also has an increasingly popular tea house/restaurant, which is open 9 a.m. to 4 p.m. Tuesday through Saturday year round.
They host international dinner specials, as well — the next one is a delicious-sounding Greek Dinner Night coming up March 10 from 6 to 9 p.m.; tickets are $45 and available at Bella's or by calling 204-823-0810.
There's also further contact information on their website: bellascastle.com
Lili tells me Bella's has a wonderful staff and along with daughter Bella, Lili has a new helper — baby Daniel — who, at just two months, has accepted a position in the greeting and smiles department while contributing in the quality control area, insisting Mom Lili provide the guests with the same level of pampering he receives.
Lili says despite the busy family schedule, she remains heavily involved with the day to day operations at Bella's. Not only does she love being there, but also makes it a matter of professional pride to see that "all of our guests receive the most amazing experience possible."
There you have it: Bella's Castle Bed and Breakfast, a truly great escape. Check it out, check in and chill.
Comments or feedback, love to hear from you!
lmustard1948@gmail.com