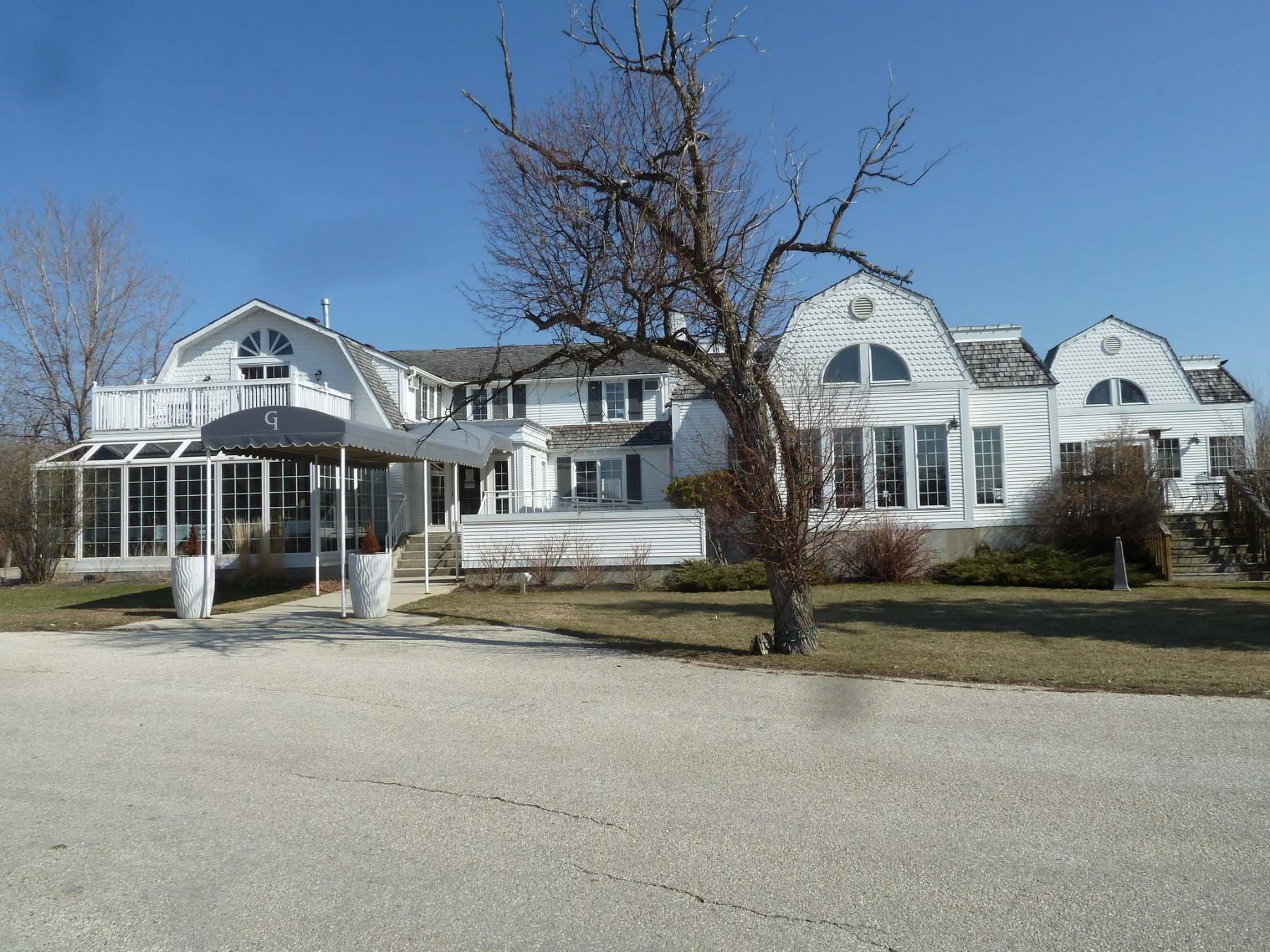 Did you know that long before the gorgeous Gates on Roblin was a fab dining destination, it was a beautiful Dutch Colonial house built in 1936?
It was actually presented as a retirement gift to Fred Pugh, a longtime researcher for the T. Eaton Co., who had bought the property, then called Woodlands, way back in 1913.
For the next 23 years it served as his summer cottage where he entertained countless family and friends, who among all the other entertainment options available, enjoyed wandering through the spectacular gardens and orchard. An ardent horticulturalist, Pugh won numerous awards for his flowers and the fruit grown there.
Jump ahead to 1958 when the property was purchased by Richard Dailley, the head of men's clothing at Eaton's. He and his wife, Margaret, an artist and model, decided this was the perfect place to live their dream, and paid $9,000 for their little piece of paradise.
They moved in with their three kids. Robert, who was three at the time, is the gentleman who contacted me to share some pictures of how the old homestead looked all those years ago.
The "then" photo shows the "east wing" addition under construction in 1960. It was built to make room for Granny (Richard's mom) coming from England to live with them. She lasted one winter — it was too cold here so she moved in with family in Toronto. So much for that.
Robert says his seven years spent there with his family were wonderful.
What a place to grow up. He remembers tending to the sheep and horses, harvesting the gardens and orchard each fall, the fascination of living life on a riverbank loaded with centuries of history, and the freedom to do everything kids like to do.
Included in those childhood adventures was the "freedom" at age six, to climb the two-tiered log tree fort as far up as he could get, then falling about 30-feet to the forest floor below. "Surprisingly," says Robert, "I really didn't get hurt much at all, probably because the ground there was somewhat springy due to the buildup of decades… centuries maybe?...worth of decaying leaves, twigs etc., allowing me to go boing instead of thud."
Lucky you. I did that once. Definitely a thud. Tree root right in the spine. Kids from that generation have all been there.
Robert also remembers there being a very quaint little Scottish style stone cottage with a small garden on the northeast corner of the property, right on the riverbank, for which I checked earlier this week, and it's no longer there. May have found a little chunk of the foundation, but that's it.
No one who ever lived in that charming home through its evolution could ever have seen ahead to a time when strangers would some day be sitting in their living room, parlour and bedrooms, eating, drinking and chatting their faces off in a posh environment which previously had been home sweet home to one happy family at a time.
Nor could they imagine what it looks like today.
My family has some pretty nice memories of an anniversary gathering held there years ago. I really wish the "stars" of that anniversary were still with us today.
Bye the bye, not only does Robert have pictures of The Gates history, but also some film, which someday you'll get to watch playing in the lobby as you arrive.
Thanks for a great trip back in time. I must book a reservation.
Comments and column ideas always welcome!
lmustard1948@gmail.com