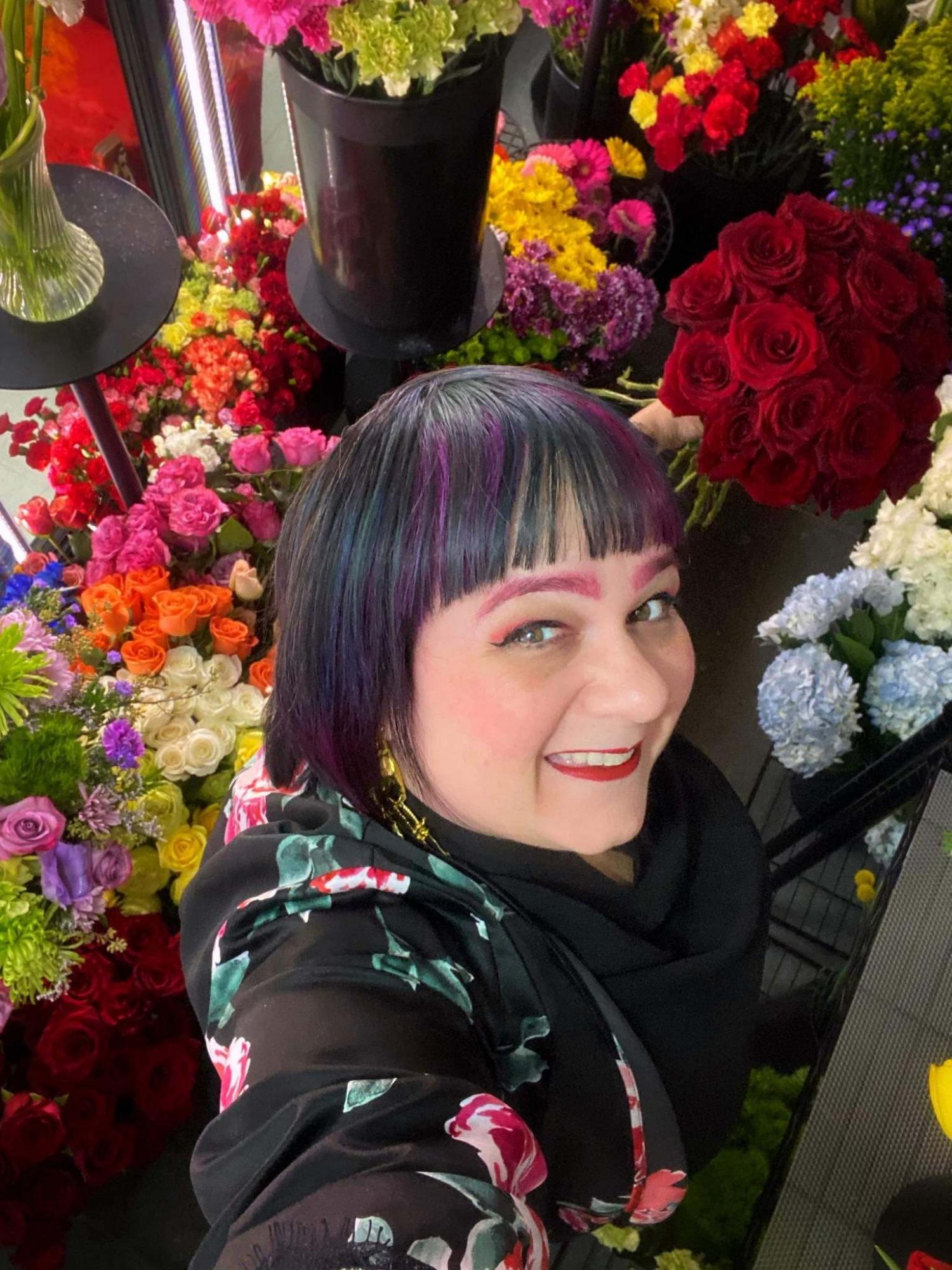 The Green Spot Home and Garden is the largest garden centre in Brandon. Open year-round, The Green Spot is adding another 5,500 square-feet this spring to its existing 120,000 square feet of greenhouse space that will soon include two additional on-site businesses and a diverse range of new product lines and services. There will also be space to host events.
Owner Bernie Whetter has been planning this unique expansion since purchasing The Green Spot in 2007. His plans were disrupted by the severe floods of 2011 and 2014. But the stars aligned in 2020 and today The Green Spot is only weeks away from a project completion that has everybody in Brandon talking.
The Bloom Box, an upscale contemporary floral shop owned by Trish and Shaun Fjelsted is joining The Green Spot. The Bloom Box specializes in fresh cut flowers and will be moving into its brand new 1,000 sq. ft. location at The Green Spot in a few weeks. Chez Angela, owned by James and Angie Chambers, is a popular restaurant in downtown Brandon and will now have its second location at The Green Spot.
As it is, there are few of us who can resist the warmth, humidity and earthy scent of a garden centre. The Green Spot is upping the ante with the intoxicating fragrance of fresh cut flowers and premium floral arrangements that will be created by The Bloom Box as well as the aroma of coffee and artisan sandwiches and home-baked pastries from Chez Angela Bakery and Café.
Chez Angela will be located adjacent to the spacious fish pond and waterfall that has quadrupled in size over the winter to 12 by 18 metres. The pond area is surrounded by lush tropical plants including huge banana trees.
"We want to create a place where people can relax and rejuvenate," says Whetter. "It's quite beautiful in here on a sunny day and we find that so many people come during the winter to sit and enjoy the sound of water. Now visitors will be able to enjoy a latte and delicious food, too."
Birdsong adds to the ambience at The Green Spot which is home to a cheeky African Grey parrot named Sulley (sashay past Sulley but don't be surprised if he whistles) as well as a parakeet, budgie bird, Zebra finches, and doves. You're also likely to see Soffie, a Weimaraner dog who accompanies Whetter to work each day.
There's more. The Green Spot will be retailing an aged Monastic cheese produced by Loaf and Honey, a catering and events company that specializes in cheesemaking. The recipe was passed down to Loaf and Honey from Brother Alberic of the Annaye des Prairies Monastery in Holland, MB. The cheese will feature in some of Chez Angela's recipes and will also be available at Foxtail Café which is owned by The Green Spot and is located at Riding Mountain National Park.
Emerald Earth Farm's Laryssa Stevenson is utilizing a spacious area at The Green Spot and growing rows and rows of tomatoes. Once ripened, the fresh tomatoes will be available for sale at The Green Spot. The Green Spot will also carry Boyd's Beef from South Glanton Farms owned by Ryan and Sarah Boyd. Boyd's Beef is all natural and grass finished on forages grown on healthy soils. Other products from producers across Manitoba that will be featured in the food section at The Green Spot include preserves from Flora and Farmer, pasta made from scratch, pure maple syrup from Treesblood Farm and local honey as well as beeswax wraps.
On my visit this spring I was struck by the sight of numerous grapefruit, orange, and lemon patio trees, some of which were beginning to bloom. Whetter is also carrying EarthApples seed potatoes which are grown by seed potato producers in Edmonton. Sold in a colourful box, EarthApples are perfect for growing in containers on urban balconies and patios, says Whetter. "Simply plant the whole tuber with no cutting required." Choose from numerous varieties including Autumn Rose, Lady Amarilla, Goldeye, and more. EarthApples are 100 per cent GMO free and ready for harvest from late July to mid-September.
A giant gnome stands at the entrance to the annuals section. At 274 cm tall, the gnome is a selfie-taker's delight. There are tables and tables of colourful geraniums, begonias, and countless other varieties.
A yellow and silver-grey colour palette is trending this year, says Jan Van den Ham, annuals grower at The Green Spot. "It's a neutral combination that is calming but also bright and friendly."
For a pleasing combination, mix High Noon Bush Daisy (Euryops pectinatus) with Helianthus Suncredible Yellow sunflower, Parfum d'Ethiopia Artemisia and eucalyptus. High Noon, new for 2021, is a compact annual with bright yellow daisy flowers that bloom from planting to frost. Suncredible Yellow sunflower has a bush-like habit with thick stems that produce masses of 10 cm blooms. Van den Ham's mother, Lil, who has worked at The Green Spot for many years as one of the principal growers, grew Suncredible in her garden last year and was amazed by its non-stop performance. Place Suncredible at the back of a large container and daintier High Noon at the front and accent with the fragrant silver-grey foliage of Parfum d'Ethiopia and grey-blue eucalyptus for added texture. This container combo will thrive in a full sun location. In fall, Parfum d'Ethiopia, a zone 2 perennial, can be lifted and planted into still-warm soil in your garden.
For shade, Van den Ham is excited about Rollercoaster which is the name for a new series of New Guinea impatiens. Featuring vibrant, gardenia-like double flowers and contrasting dark foliage, the Rollercoaster series is suitable for the landscape and containers. One of the varieties in the series is Double Delight Blush Rose which features a double bloom with a ruffled edge.
Can't wait to plant your new purchases? Be mindful of cool nights, recommends Van den Ham. "Annuals are best planted outdoors in early June when there is no risk of frost." It's great advice for new gardeners and impatient gardeners.
With a huge selection of shrub roses, vines, and perennials, it's not easy to single out any one flowering plant from The Green Spot's diverse inventory, however, Van den Ham gives a special mention to Hollyhock Blacknight from the Alcea rosea Spotlight Series. Perfect for a cottagecore garden which is a relaxed cottage-inspired garden aesthetic that is a growing trend for 2021, Blacknight produces very large, deep black-purple, single flowers on stems that grow to an impressive height of 150 to 180 cm. Better yet, Blacknight is truly perennial, not biennial, so will bloom every year.
If you are feeling confined and desperately seeking inspiration after a long winter and a seemingly long, cool spring, there is nothing like a visit to a garden centre. By the time our province's recently announced tightened rules are lifted hopefully near the end of May, Whetter expects to have everything in place at The Green Spot and ready to welcome visitors.
colleenizacharias@gmail.com