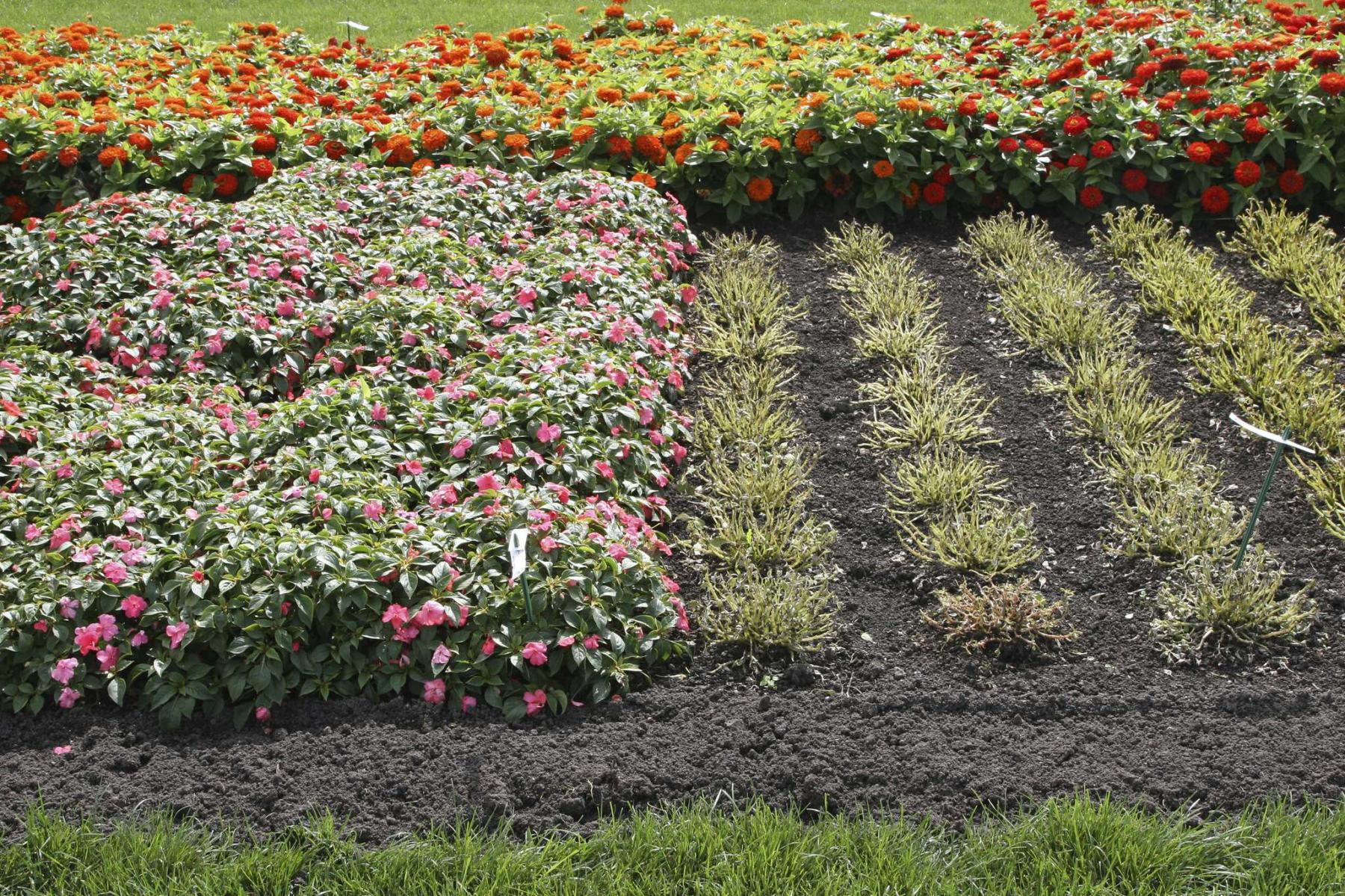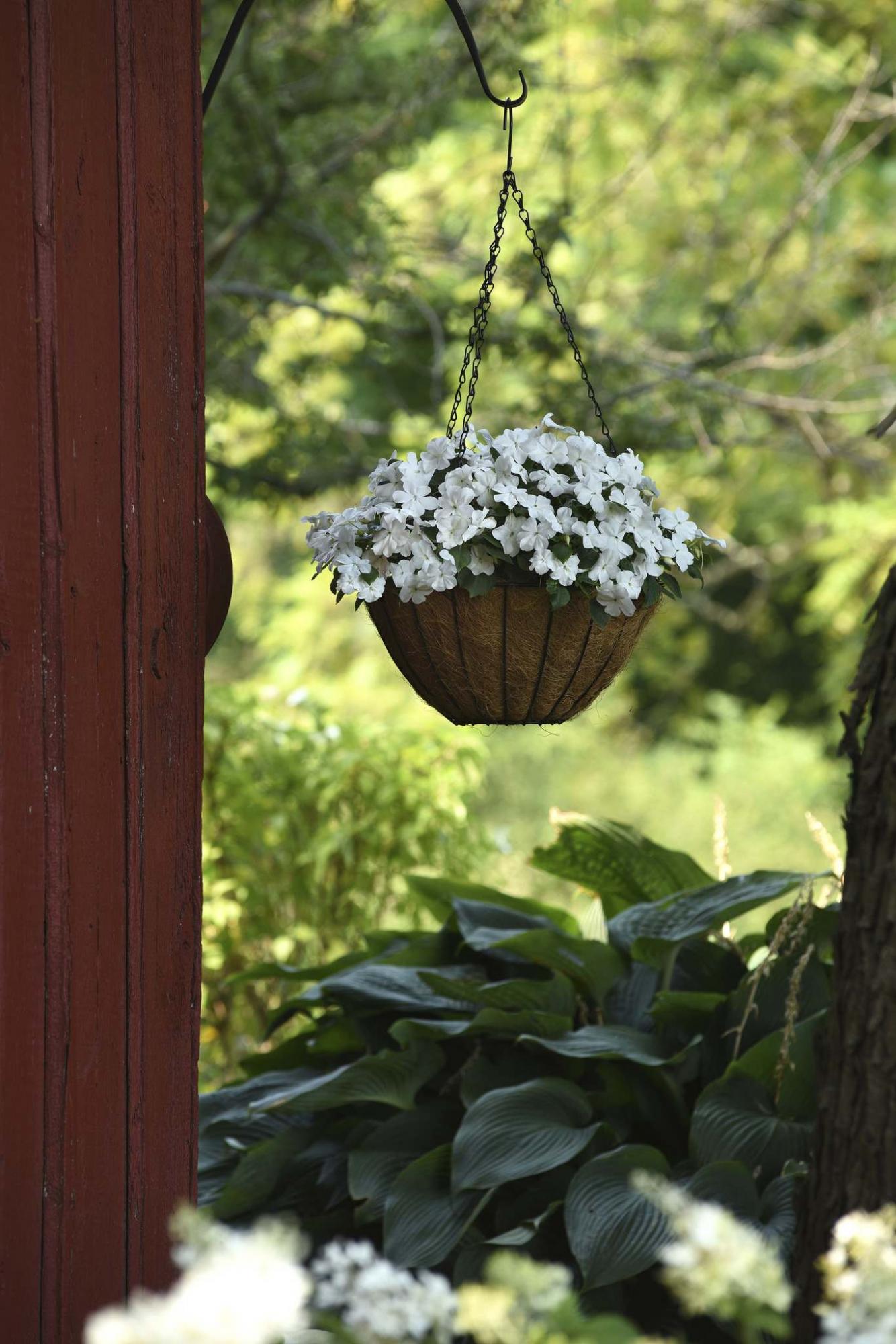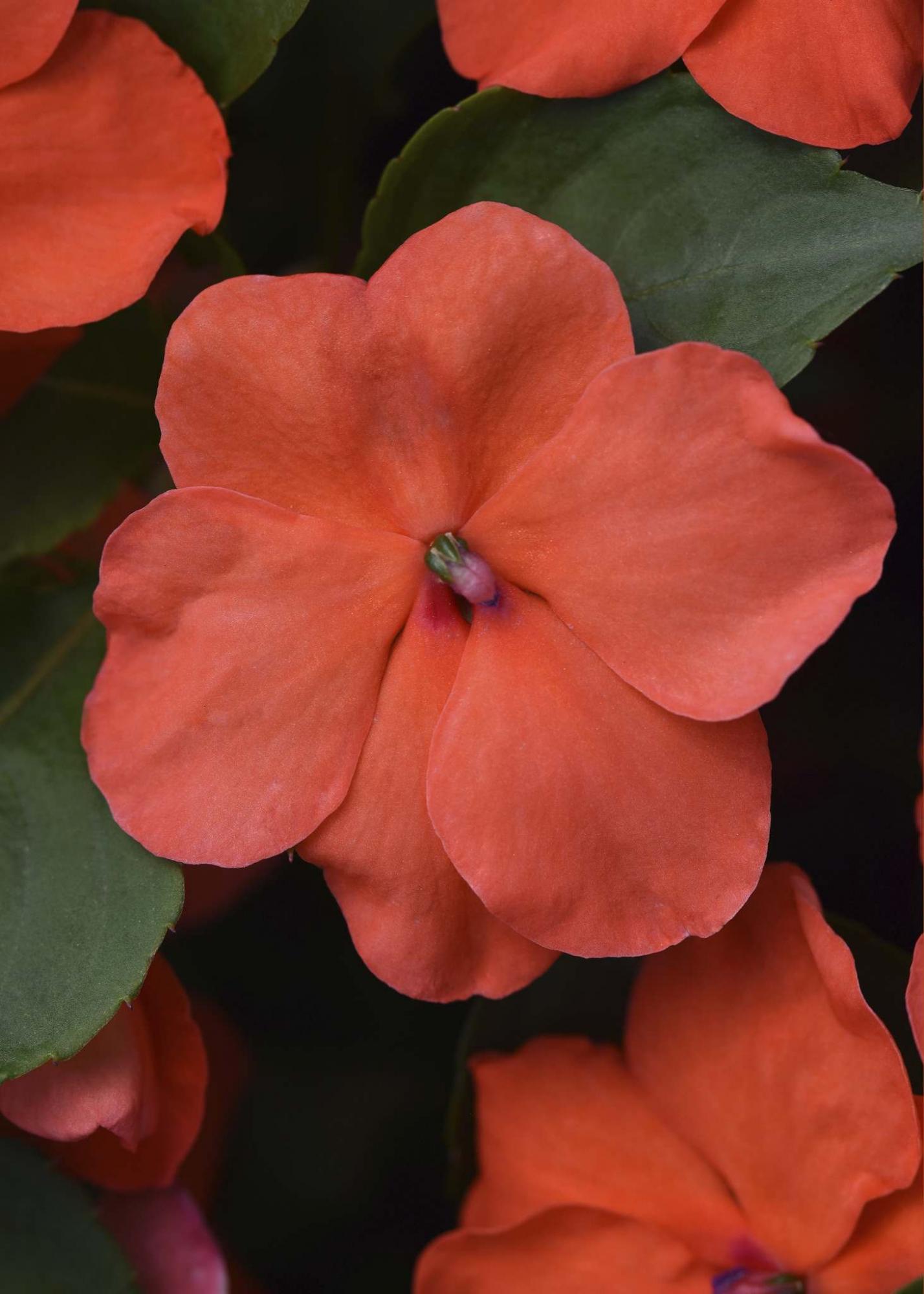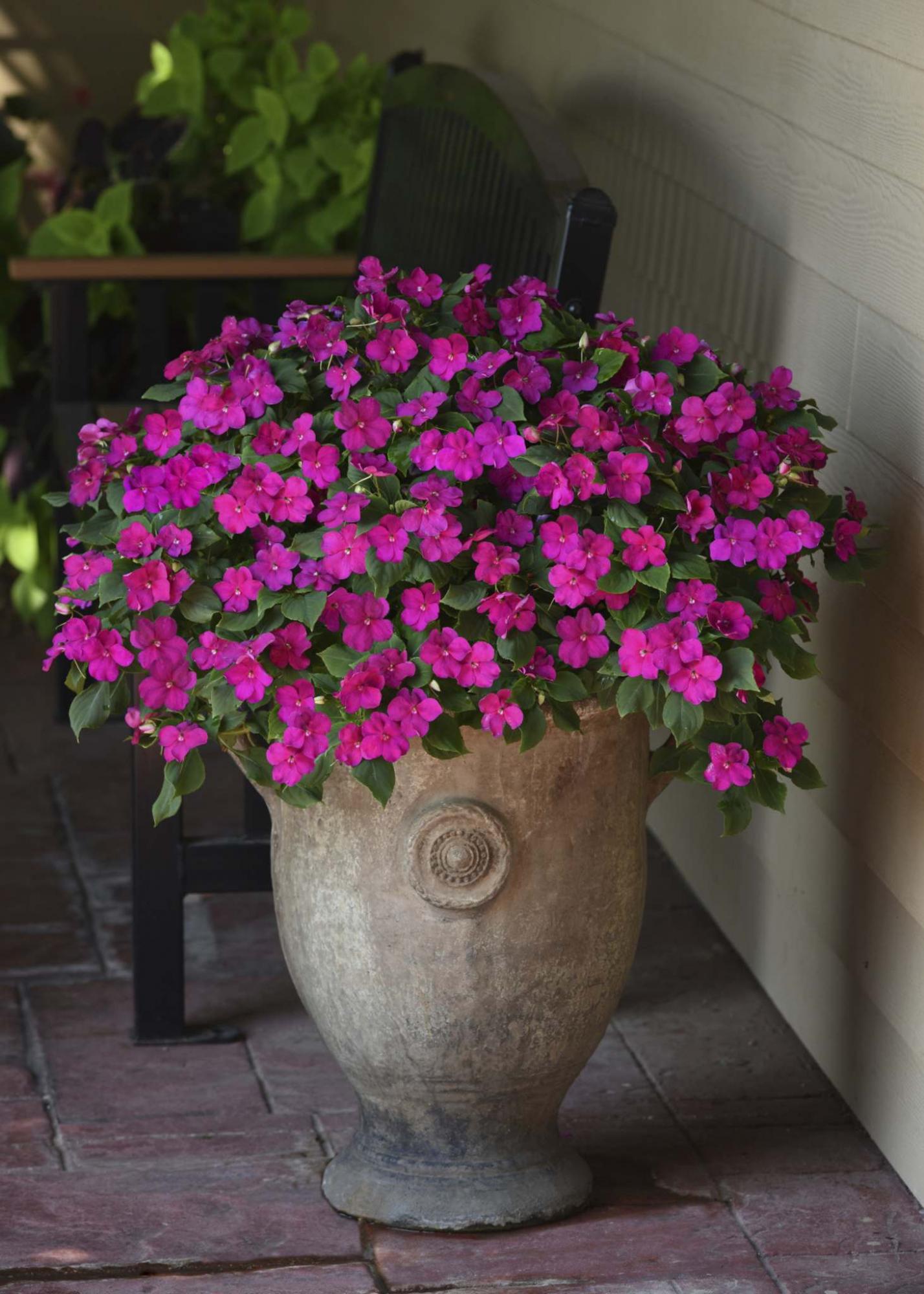 This time next year, a new generation of impatiens will once again take its rightful place in shade gardens all around the world. With the announcement last year of the breakthrough sequencing and assembly of the Impatiens walleriana genome and now the major launch planned for next spring of new disease-resistant Beacon Impatiens, an embattled industry and impatient consumers can breathe a sigh of relief. The perfect storm of circumstances that brought impatiens to its knees is one for the history books.
Let's step back for a moment to the time when impatiens was at the top of its game.
It was the world's favourite annual bedding plant. The first choice for colour in the annual shade bed, gardeners purchased Impatiens walleriana each spring in a tray or flat of 32 plants for less than $15. Of course, one flat was never enough. Each summer, vast sweeps of impatiens with their colourful, happy flowers could be found planted beneath trees or in shade beds in people's front yards and backyards. Impatiens walleriana was a ubiquitous favourite in municipal plantings, too. It was the shade annual of choice in cities and towns throughout Manitoba, across all of North America, as well as in South America, Europe, Australia, China, India, Korea and South Africa.
That was before the rampant spread of impatiens downy mildew Plasmopara obducens changed how we garden in shade.
IDM Plasmopara obducens was not unknown to pathologists. The first noted observations of the fungus were in the mid-1800s. Nevertheless, it presented no serious threat to impatiens when it was widely introduced to the marketplace in the 1960s. There were initial reports of IDM occurring sporadically in the 1990s, but by the late 2000s, reports surfaced in horticultural circles that the disease had become widespread in landscapes in the U.K. and South Africa. Impatiens appeared to wilt at first and then became stunted and defoliated, seemingly overnight. Any leaves that remained were sickly and curled downward. The blooms withered and died.
By 2011, the disease claimed impatiens in gardens throughout the southeast United States and along the northeastern coast. Suddenly everyone was talking about IDM. Some blamed environmental factors while others wondered if they had bought a bad batch or done something wrong. Was the excessive use of impatiens the culprit? Soon, speculation began to grow that it was the end of Impatiens walleriana. Any false sense of security that we may have had that the disease would not reach Manitoba was dashed at the news in 2011 that IDM had been observed in Ontario.
IDM is spread by spores produced on the underside of infected leaves. Water splash is enough to dislodge the spores that then spread to other impatiens plants in a flower bed. Airborne and overwintering spores have meant that impatiens could not be grown in garden beds with confidence. Impatiens had no future in the garden, or so it seemed at the time.
In April 2016, Free Press reader Judy Zacharkiw wrote to me and said she generally planted five flats of impatiens in her very shady backyard, but that in 2015, all her impatiens plants were decimated by the now-prevalent disease. Zacharkiw switched to planting Bounce impatiens, a new hybrid that was IDM resistant. The following year, she tried SunPatiens, another new IDM-resistant hybrid designed to give similar coverage in shade beds as impatiens. Bounce, SunPatiens and New Guinea impatiens each cost considerably more.
Substitutes failed to win the hearts of gardeners who wanted the real thing. Today, varieties such as Super Elfin impatiens, which are not resistant to IDM, continue to be sold each spring; however, sales are way down. It's been a few years now since Zacharkiw bought impatiens, but this year she planted Super Elfin impatiens in her extensive borders (18 metres long) and is keeping a close eye.
With its reputation diminished because of IDM, many have stopped buying impatiens altogether. What has been the financial effect on the horticulture industry? In March 2018, Chris Beytes, editor of GrowerTalks, wrote that IDM has taken an estimated 50 to 60 per cent of the worldwide impatiens market and as much as 80 per cent in the U.K. and 40 per cent in the U.S.
This time next year, Impatiens walleriana is set to bloom brightly in gardens once again. The breakthrough research announced in January 2018 by Ball Horticultural Company, one of the largest plant wholesalers in the world, and KeyGene, an agriculture biotechnology company, opened the door for PanAmerican Seed's breeders and researchers to bring impatiens back, says Lisa Lacy, global product manager for PanAmerican Seed. The game changer is named Beacon Impatiens, a highly disease-resistant Impatiens walleriana.
"We named it Beacon to shed a light on those dark corners of the garden that are missing colour," Lacy says. "It's been a collaborative effort involving many people from different sectors of the industry, including people from several different places around the world."
Global trialling was a huge factor, Lacy says, in ensuring the product performed well in a broad range of locations. In addition to being trialled at PanAmerican's breeding and research location in Elburn, Ill., as well as in California, Beacon was trialled at a major breeding location in northern Holland.
"We sent some product to our global partners in South Africa and Australia because those markets were also very heavily impacted," Lacy says, "and it is also being trialled in the United Kingdom because that market, too, was affected very significantly." Without any use of chemicals, Beacon Impatiens demonstrated high resistance to IDM in trials.
What has the reaction been by the horticulture industry to this global comeback story? In a word: hallelujah. Will the new Beacon Impatiens look any different from Super Elfin impatiens? It will take a keen eye to be able to see the difference. The starting point, Lacy says, was to create a product with high resistance to IDM. The breeding team understood the expectations of consumers who want great characteristics such as good flower size, nice branching, vibrant colour options, but also, a product that would look exactly like traditional garden impatiens.
The initial colour assortment of the Beacon Impatiens launch includes six colours and two mixes. "We are definitely looking at adding additional colours and possibly some patterns," Lacy says.
The global launch of Beacon Impatiens will be in spring 2020, although some Canadian Tire stores in Canada carried a small quantity this year. Two weeks ago, I talked to Felicia Vandervelde from PanAmerican Seed when she was in town to visit the plant trials at Vanstone Nursery in Portage la Prairie. She said Beacon Impatiens has an advantage over its competitors because it is not necessary to apply preventative fungicides for IDM disease management. In June, PanAmerican Seed announced a United States patent was granted for its new Beacon Impatiens.
It's time to close the curtain on the troubles that plagued the world's favourite annual bedding plant. Impatiens is back and soon our confidence will be, too.
colleenizacharias@gmail.com