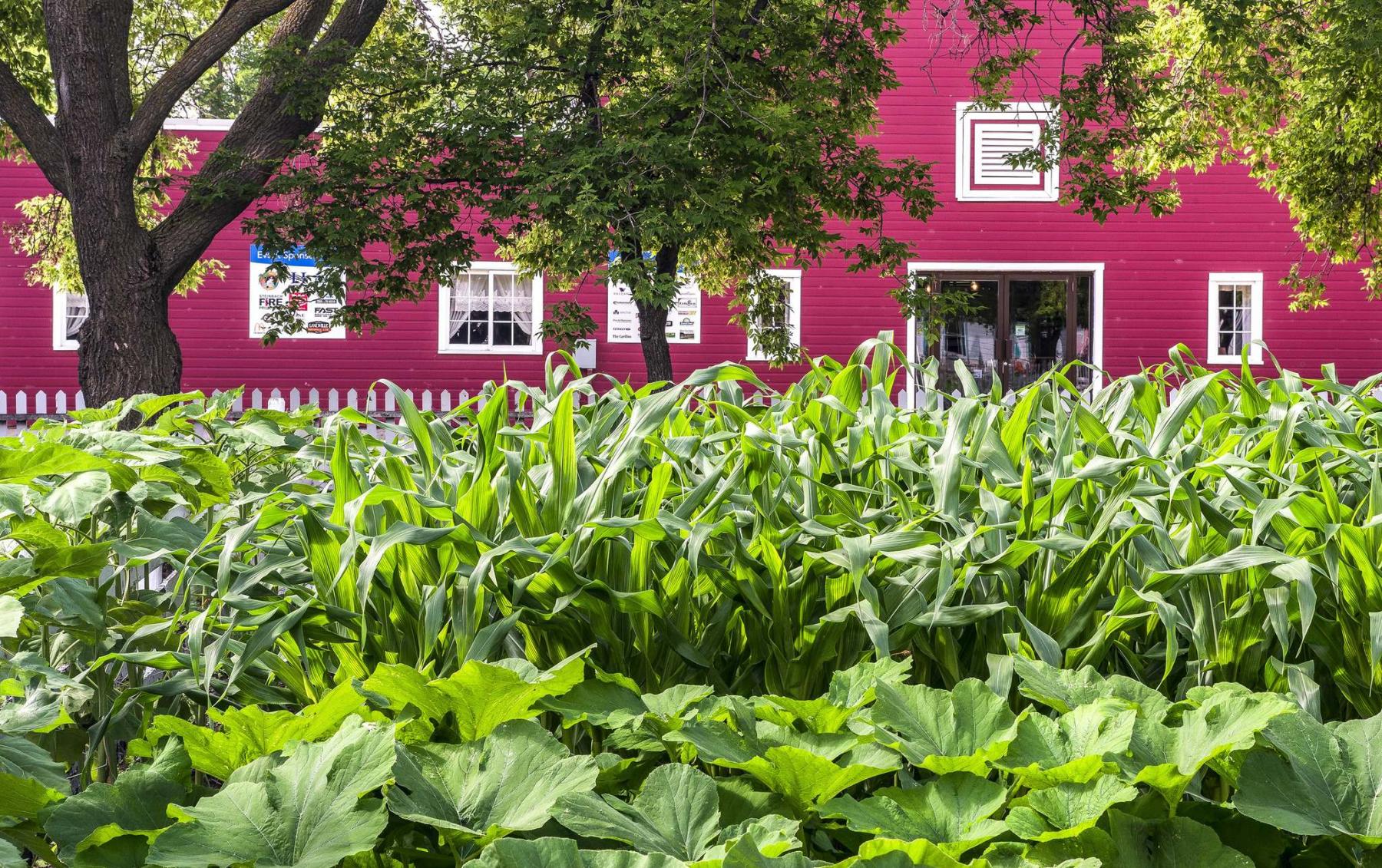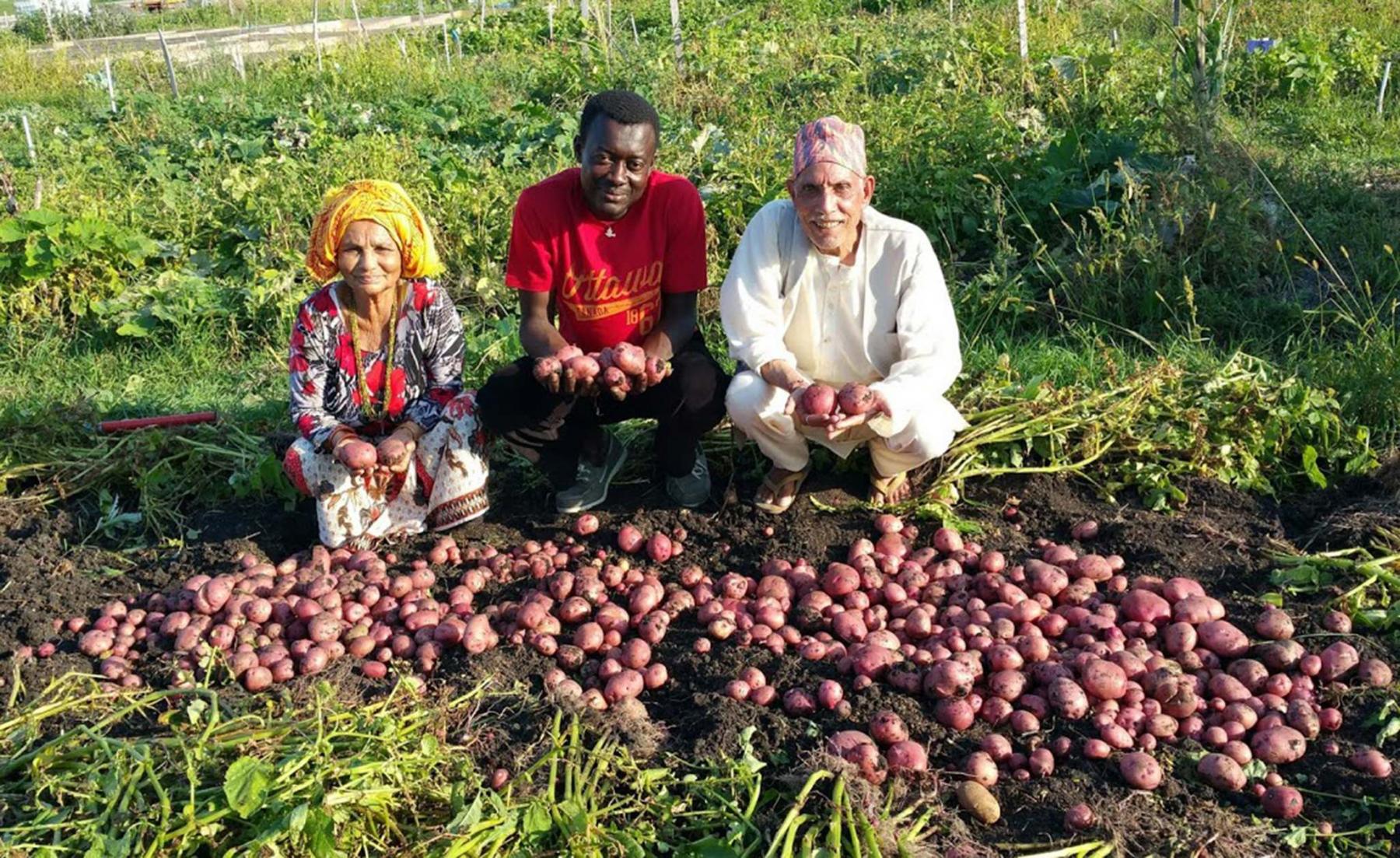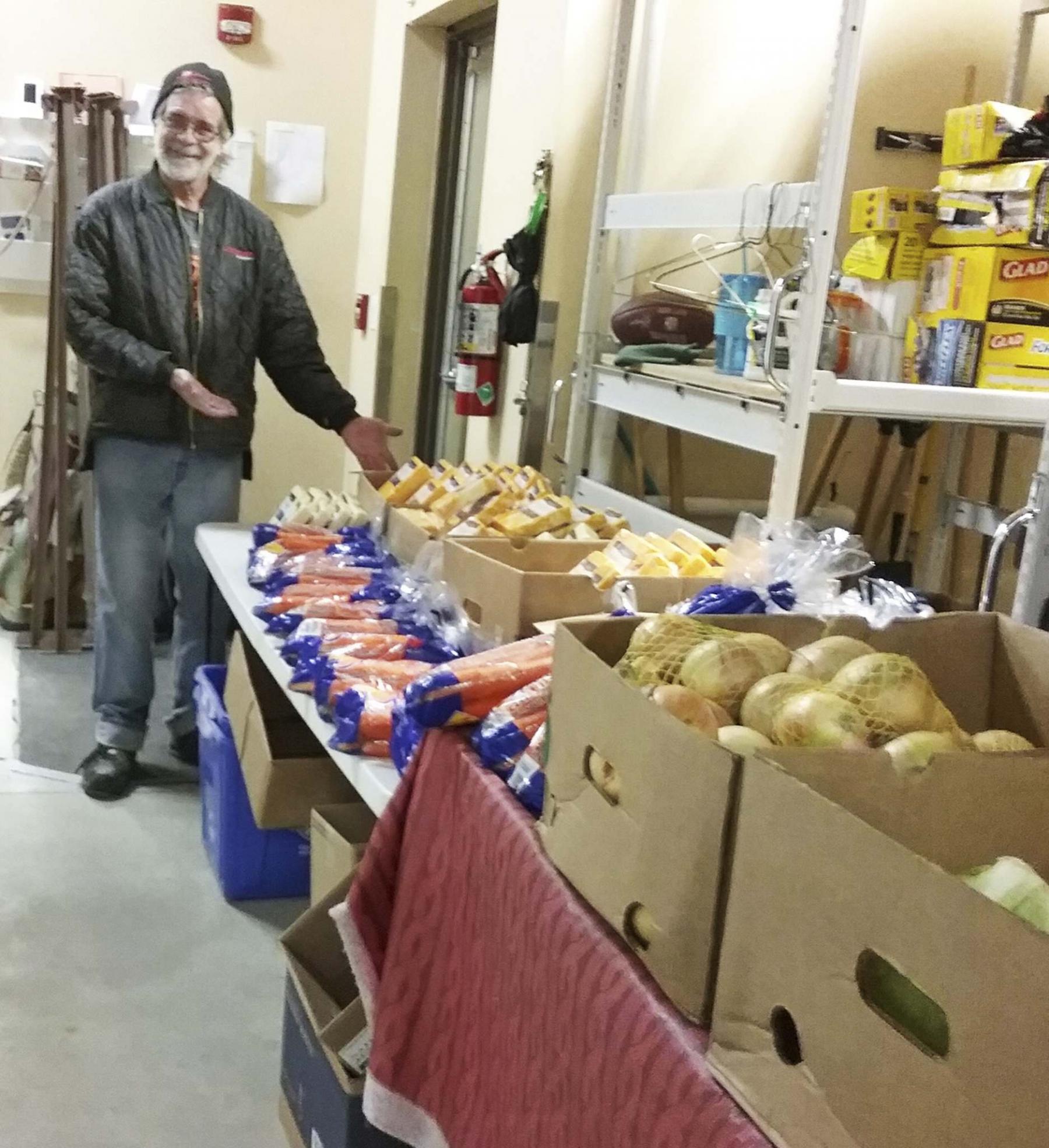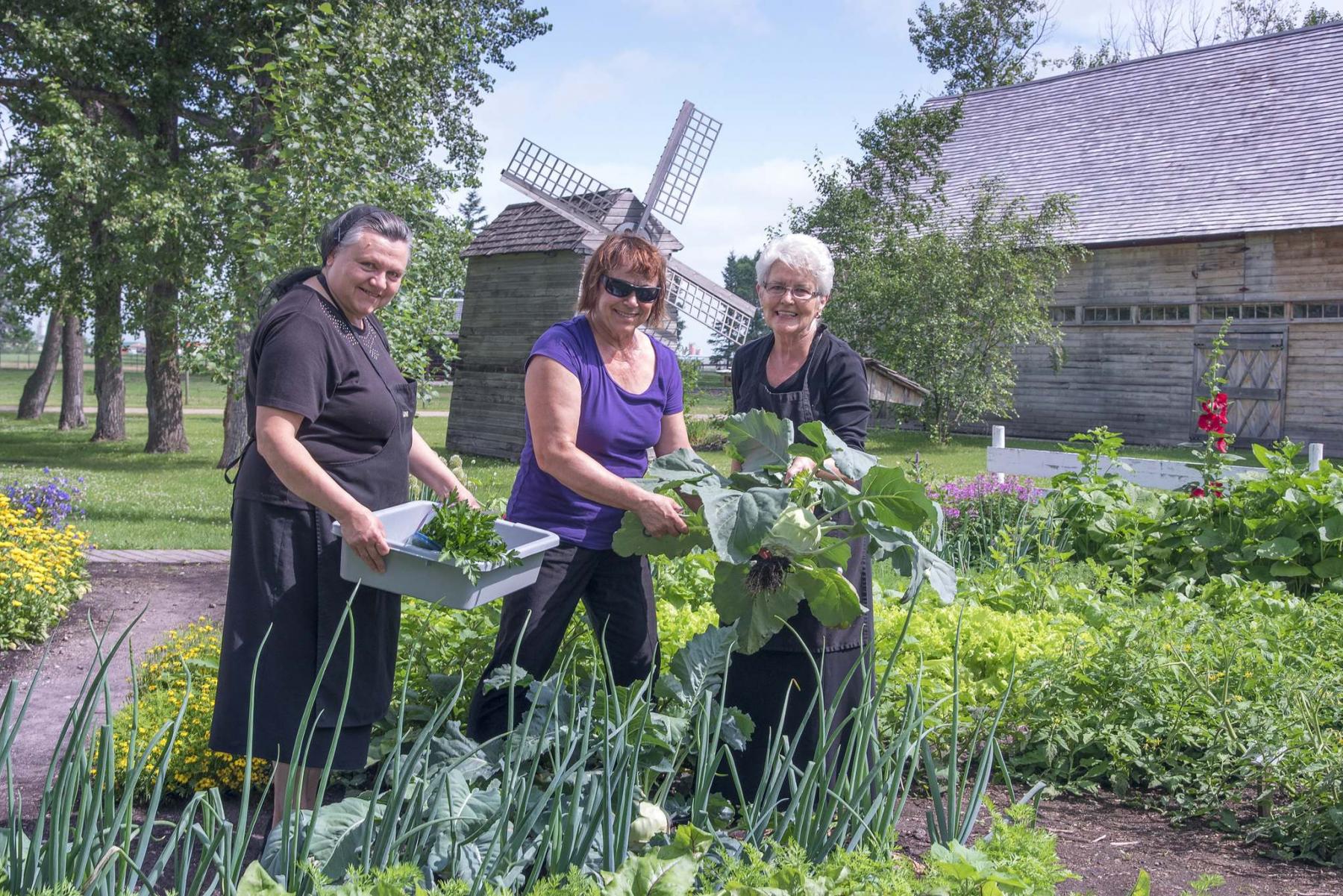 For many individuals and families across our land, navigating the COVID-19 epidemic will mean a year of living dangerously amid the belief or hope that the economic pain will last for no more than a year.
In every community, pandemic or not, there are those for whom hardship is omnipresent. This spring, throughout Manitoba, backyard gardeners and community garden volunteers are busy making plans to grow fresh produce that will fulfill a basic need for healthy food.
Here are some examples of diverse groups of volunteers who are responding to the challenges of food insecurity — not just because of the coronavirus but because of a strong tradition of sharing food with others.
Let's begin in Steinbach where volunteers know it will take a village — Mennonite Heritage Village, that is — to feed the needy. In a typical year, members of the Steinbach and Area Garden Club would have plans already in place for a one-day spring planting bee at the heritage vegetable garden located at Mennonite Heritage Village which they plant, care for and harvest each year.
Due to COVID-19, it will be an exercise in social isolation, says Elsie Kathler, as each volunteer comes one at a time to plant their section of the spacious garden. Sanitation of tools won't be an issue because volunteers, who also include residents of the larger community, bring their own tools. The water hose and watering can will be sanitized prior to each use. "No doubt the volunteers will miss the camaraderie that comes with working together as a group on a common project," says Kathler, a master gardener who coordinates the SAGC heritage vegetable garden project.
The vegetables harvested from the garden are donated to a local soup kitchen that feeds vulnerable community residents. The heritage vegetables are grown from seeds (tomatoes, beans, dill, and potatoes) that were brought to Canada by the Penner, Kroeker and Unger families, all Mennonite immigrants who planted and saved the seeds for generations.
The garden at Mennonite Heritage Village also serves as a teaching garden. Each year SAGC members and Master Gardeners teach children and adults in their community how to plant, maintain, harvest, and preserve vegetables as well as seed-saving methods.
Soup's On is a volunteer-run community kitchen in Steinbach that provides free hot evening meals twice a week. Volunteers from Grace Mennonite Church grow and harvest hundreds of kilograms of produce annually which they donate to Soup's On. Larry Friesen and his wife, Marilyn, are among eight volunteers who are preparing this spring to plant several raised beds with radishes, carrots, cucumbers, potatoes, tomatoes, and peppers. Joy Neufeld, coordinator of Soup's On, provides the tomato and pepper seedlings which she starts indoors.
The hundreds of kilograms of vegetables that volunteers grow in the raised beds serve as the fresh ingredients for the hearty meals served at Soup's On. Neufeld's cucumber salad is a favourite dish, says Friesen. Patrons are also able to take home grocery bags of surplus produce.
Elaine Gibbs is the co-executive director of Evergreen Basic Needs located in the Town of Gimli. A vital part of the community, Evergreen Basic Needs comprises a food bank, thrift store, café, and drop-in centre. Profits from the thrift store and café help to maintain the operation of the food bank. In 2019, the store and cafe raised more than $250,000.00, says Gibbs. The funds were used to provide 1,565 hampers to 2,217 adults and 948 children. The catchment area includes the rural municipality of Gimli as well as Armstrong, the town of Gimli, Village of Dunnottar and Town of Winnipeg Beach.
Due to COVID-19 the thrift store and café have had to remain closed. For a while, attendance at the food bank even dropped because people were afraid to venture out. "A lot of our food bank clients were already not in a good place financially," says Gibbs who anticipates much greater demand in the weeks and months ahead. "I think we will see people who have never had to use a food bank before."
Gimli residents such as Cheryl Geske and many others donate plants grown in their gardens to the food bank at Evergreen Basic Needs. Local townspeople show up regularly with donations of fresh grown produce from their gardens. Gibbs says the Interlake Hutterite Colony is another extraordinary resource. "It is not uncommon to receive a phone call to come with our truck to pick up vegetables. Sometimes we return with a half-ton truck full of carrots, potatoes, cabbages, corn, and peppers."
The thrift store and café at Evergreen Basic Needs will reopen on a part-time basis later this month. That will be a good thing, says Gibbs, because the revenue generated also helps to pay for operating costs such as rent, heat and electricity.
Raymond Ngarboui coordinates Rainbow Gardens, a five-acre community garden on the University of Manitoba campus that supports 224 immigrant and refugee families. So far, there are more than 100 families on the waiting list.
A community development coordinator at CEDA and director on the Board of SEED Winnipeg, Ngarboui helps to facilitate workshops that teach the families how to start seeds, harvest plants and save seed as well as how to preserve the food they grow. "We partner with Mary Jane's Cooking School and the University of Manitoba Culinary Arts program and make use of the commercial grade kitchen at Knox United Church," says Ngarboui.
Ngarboui also connects Rainbow Garden participants with SEED Winnipeg, a non-profit agency that fights poverty. Participants who save $250 within a period of five months qualify for $750 of matching funds for a total of $1,000 which can then be used to purchase, among other things, a freezer for storing the produce they harvest. This spring, Ngarboui has heard from many families who told him how much of a lifesaver their freezers turned out to be because it meant they had access to food without having to go to the grocery store.
Last October, the sudden ice storm destroyed plants at the garden before seed could be saved. A workshop that provides up to 40 families with indoor growing kits so they can start seed indoors had to be cancelled because of COVID-19 restrictions. "We are in huge need for seeds and seedlings," says Ngabouri.
The Rainbow Garden families also give back to the community. Each year, families bring their surplus produce to Winnipeg Central Global Market at Central Park so that community members in that area can access good quality produce.
Local gardeners and many others will surely heed the call and pitch in to support the many wonderful initiatives in Manitoba that deliver healthy food to those in need. With the ongoing economic fallout, the number of needy people is growing.
This just in: For 20 years, the Urban Retreats Garden Tour has been raising funds to support the vital work of St. Matthews Maryland Community Ministry. The demand for food has doubled. This spring, the ministry is currently distributing 150 bag lunches and emergency food supplies four days per week.
In lieu of this year's garden tour, a Virtual Tour fundraising campaign will be launched on May 20 at: 1justcity.ca to support the ministry.
colleenizacharias@gmail.com