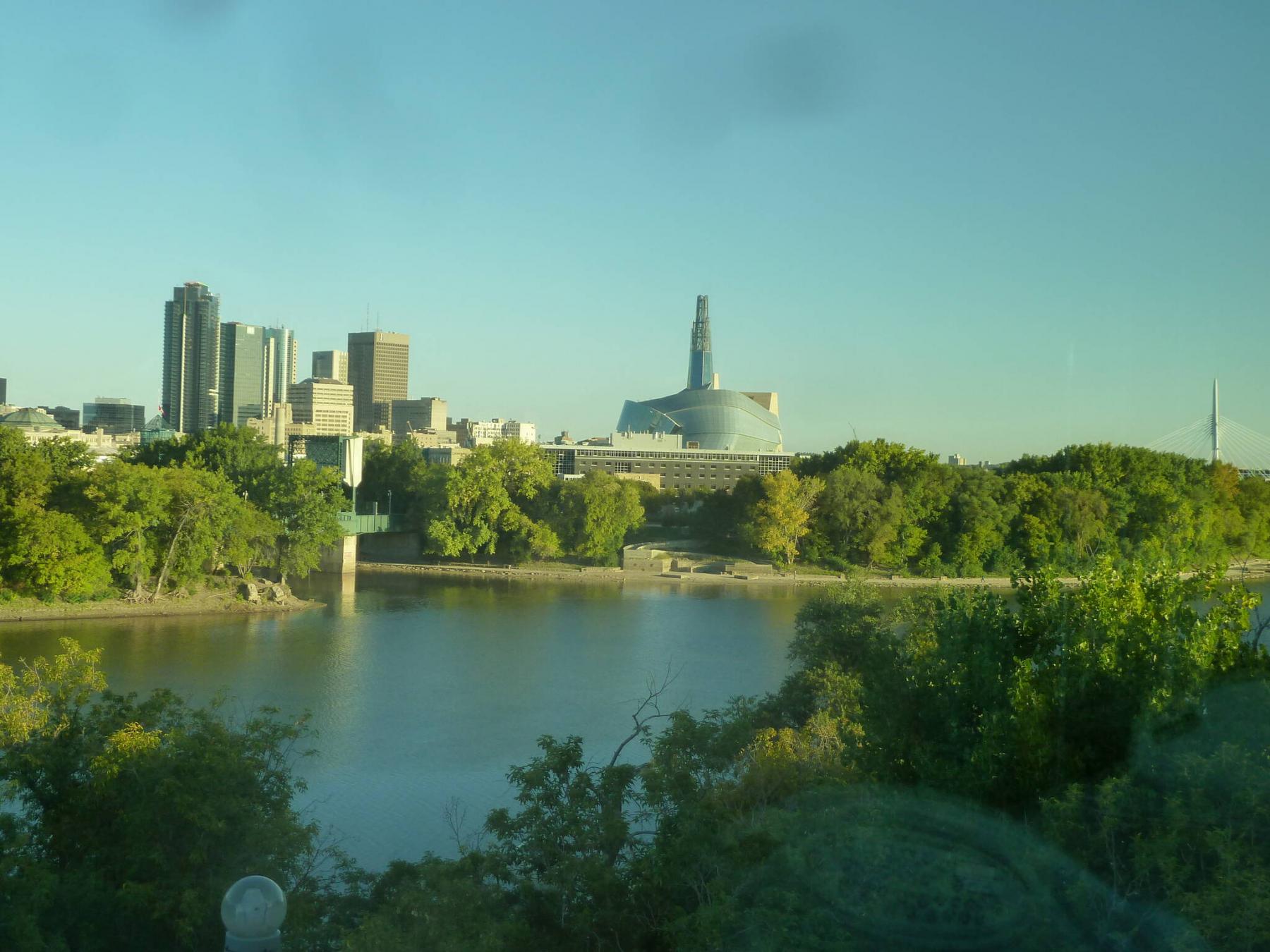 There's no place like home… there's no place like home!
I can say that now with absolute certainty after spending a surprise holiday in hospital for a triple bypass I didn't know I needed. Such fun. As I write this, my surgery is scheduled for tomorrow here at the I. H. Asper Cardiac Surgery Inpatient Unit at St. Boniface Hospital, in a room so gorgeous I couldn't afford the hotel version of it. We're talking penthouse, with a stunning view of The Forks directly across the river.
From the time I very haltingly walked into the Grace Hospital after driving myself there until now here at St. B, I've had nothing but excellent treatment — wonderful, competent peeps just getting the job done.
That being said, let's get back to the "no place like home" part. These are hospitals, and it's not so much about what's here as what isn't.
Nowhere can I look and see tumbleweeds of dog fur that I have to vacuum daily. (Great Pyrenees shed big fur.) Nor can I step out of bed in the middle of the night onto a fresh damp-ish hairball just lovingly left by one of the cats, who I swear you can hear snickering in the corner.
Nor can I cuddle and play with your furmily, or anyone else's. There isn't even a sneaky mouse to bond with in these bastions of sterility. Good thing, although mice are welcome in my room anytime.
Nor in here is there the absence of the bathroom police, who are on you once you've finished your business…
At home, it's private bliss. At home, no one is waiting outside the bathroom door to grill you with, "What did you do in there?"
"Well, I, er, uh… did the usual, you know…"
Griller: "Are we talking one, two, or both? If both, describe. Size, appearance, texture, composition, patina, let's hear it."
This is where you ask to see your lawyer. Talk about nosy.
Then there's the food. We're not talking about haute cuisine here. Not even hot cuisine. Not even cuisine. Just pasty warm stuff, a phrase I've just created to describe hospital food.
If I were to categorize hospital food, it would reflect buying furniture at IKEA: minimalist in structure and appearance, assembly required. There's just nothing juicy about it. Nada.
Nothing beats tiny styrofoam-like, slightly warmish toast-tiles that are nearly impossible to spread anything on. Not even margarine seems able to smear and stick on this stuff. Is it really bread?
Kidding aside, they try hard to match not only your dietary needs but also your preferences — unable, sadly, to overcome the indisputable fact that all the world over, hospital food tastes like hospital food.
Although I did enjoy a really good veggie burger in here.
Another thing I miss from home is being able to walk out into my garage and twiddle with stuff. The only thing I can twiddle in here is my thumbs.
Thank God I have my computer with me, allowing some Google "escapes."
Truth be told, I am lacking nothing during my stay here, because home being where the heart is, I have the most valuable part of my home here with me. My family are not only doing an excellent job of taking care of me, but also of my furmily, who are deservedly being spoiled rotten. Yes, I do miss them, but I know they'd be here if they could.
My family has jumped to the ailing pump in elite fashion, filling in the visitor hours collectively and in separate visits, warming my heart and filling my stomach with low-salt pizza made and cooked at Headingley Grill by my oh-so-talented, up-and-coming sous-chef grandson Ryan Forrest. One month on the job and already he's a pro.
Maybe some day he'll revolutionalize the hospital food system!
Maybe I should shut up. I'll still be in here when they read this. Have a happy, heart-healthy weekend.
Comments and column ideas welcome.
lmustard1948@gmail.com
EDITOR'S NOTE: Mustard's surgery went well and he is on the road to recovery.