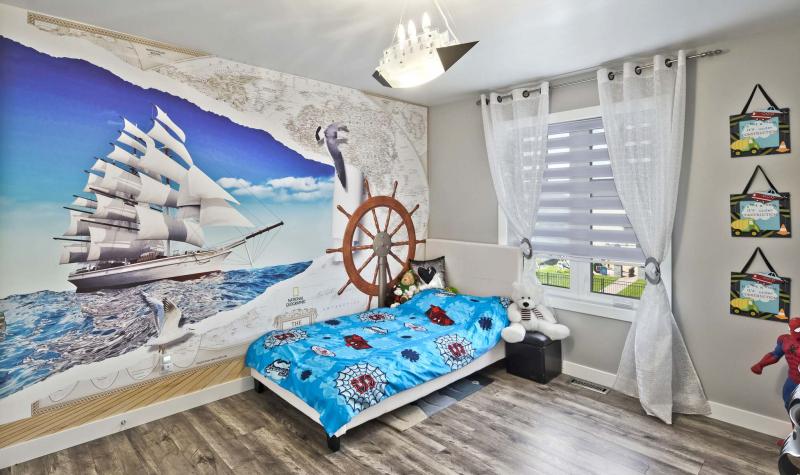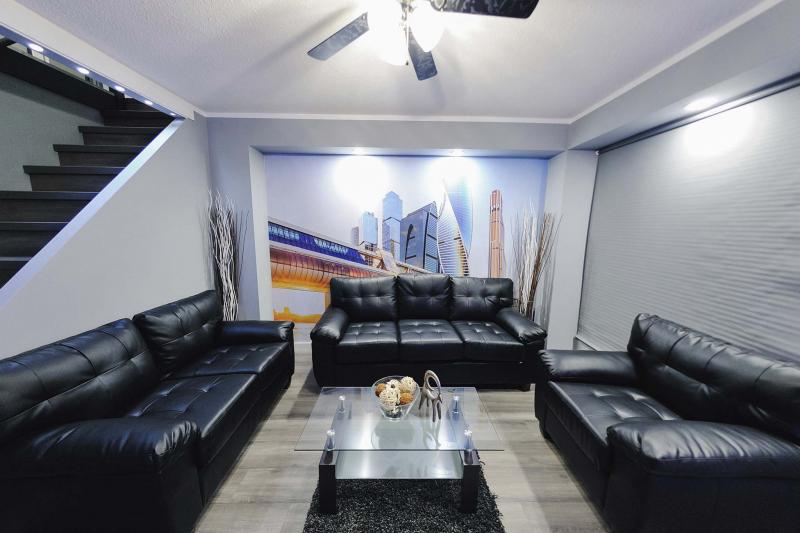 Brace yourself, Bridget! Big news!
Wallpaper... is making a comeback!
I wouldn't kid you — well, not about this. It is, however, not generally used to cover every wall in a room as we did in days gone by. These days, it is more often used to create a feature wall. And with the new materials available, the design and texture can be amazing.
My favourite aspect of this wallpaper revival is the use of wall murals, specifically the design and creation of custom murals, explained to me with considerable expertise and enthusiasm by co-owners Yana Shtainberg and Toni Nisanov of Decor2Go in St. Vital Centre.
I mean, consider the possibilities. Classic car lovers, you can now have a picture taken of that gorgeous car of yours and have it printed on wallpaper, so the whole wall of your living room or rec room can feature your precious baby.
Yes, the picture can include you happily waving from behind the wheel. I'm sure there are some spouses who will be absolutely thrilled to hear this news! Who wouldn't want a car covering one entire living room wall? It just doesn't get any better.
Small risk. The rare partner or spouse who may not want a car mural covering an entire wall may retaliate by having a mother-in-law mural installed on the bedroom ceiling, which could be unsettling. Probably best to negotiate any mural choice prior to having it created and installed.
Regardless, the main point here is any image you so desire can be printed on a mural and featured on the wall of your choice. This mural thing has really caught my imagination. I mean, you could do a montage of your family history all in one mural. To combat winter, maybe there's a favourite warm-weather view you'd like transferred from a picture to a wall in your home. Now that would be some feature wall.
The bedroom ceiling possibilities are endless. Thrill-seekers might like to wake up staring down (up) into the Grand Canyon. Animal lovers could wake up to a ceiling-sized shot of a beloved pet's face.
Wouldn't it be nice if that wall mural of yours could be portable? It can! There's a new version of peel and stick, which clings to your wall kind of like a magnet does to a fridge. So, if you wanted, you could switch rooms with it, or maybe take it to the cabin with you over summer!
Of course, prices vary on all of this new wallpaper technology. I'll tell you how to source that info in a bit.
As for the wallpaper itself, do-it-yourselfers will be happy to hear it's a lot easier to put on than in days of yore. None of that "run it through the tray to wet the glue, then climb the ladder to have it slide out of your slippery hands down onto the dog, who bolts yiking while dragging it out the door."
These days, you prime the wall, then roll some glue on the wall — water-based for easy removal down the line — after which you apply the wallpaper in a relaxed, sane manner, with no fuss and no muss. Much better.
So much easier to work with. Imagine enjoying applying wallpaper. Wow.
Prior to hanging any paper, however, it's the incredible mural possibilities I will be checking out first. Imagine having your family room wall featuring a big group of your friends smiling and waving at you! That would be such a feel-good to sip a coffee by. Or a wall covered with beaming grandkids.
Prices, anything and everything you want to know about the new wallpaper wave, and those fabulous murals, are all available at decor2go.ca.
Enjoy!
Comments or feedback, love to hear from you at lmustard1948@gmail.com.