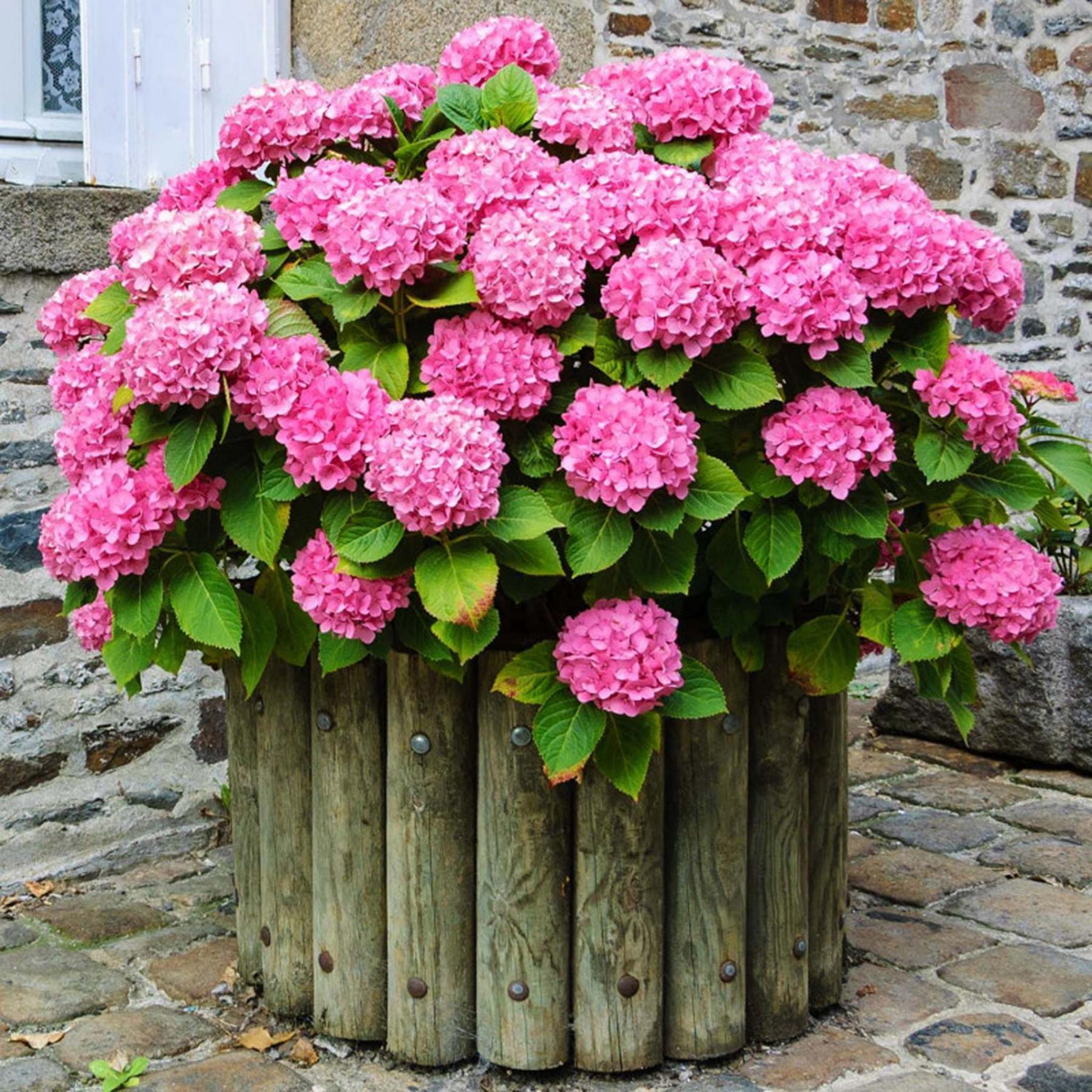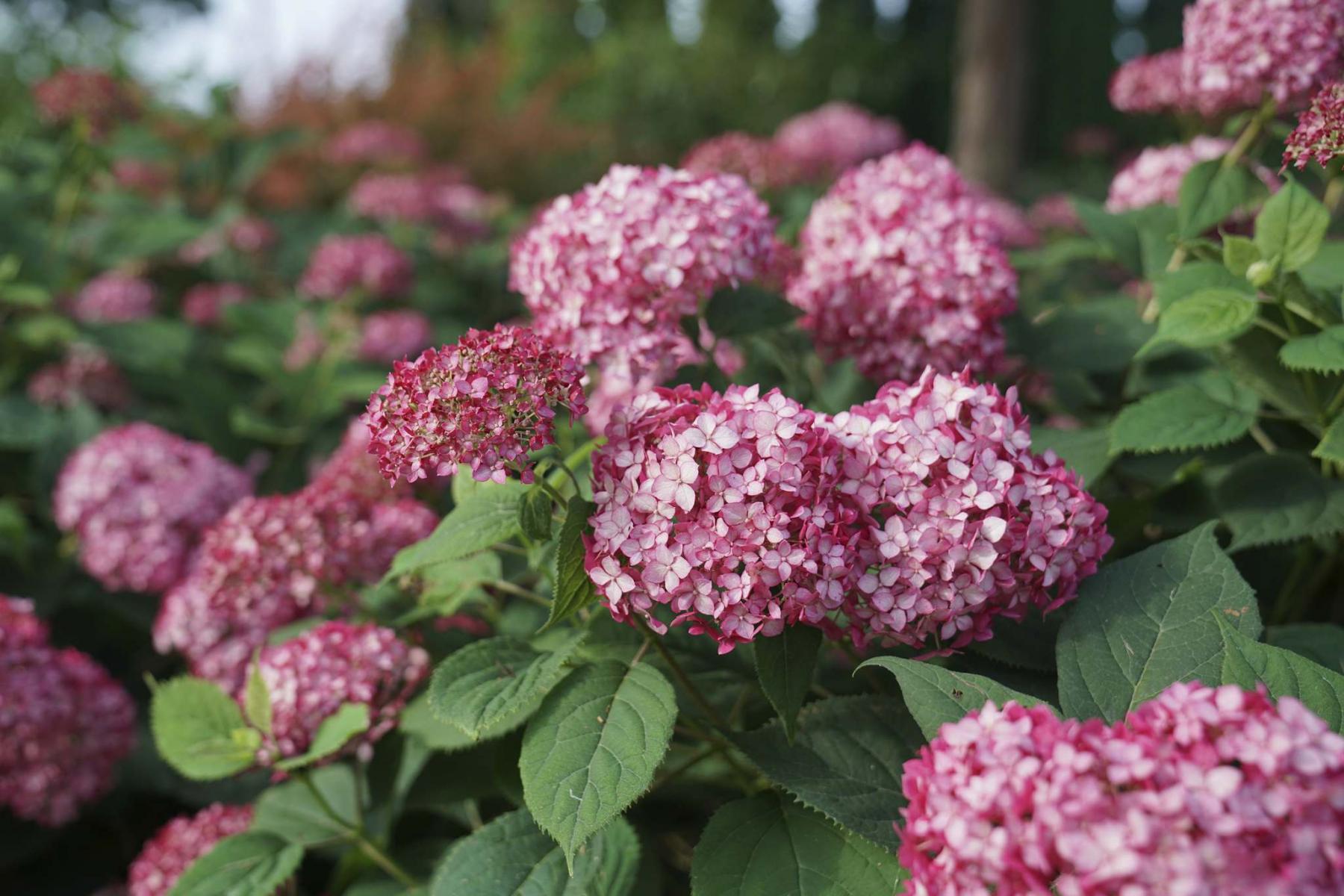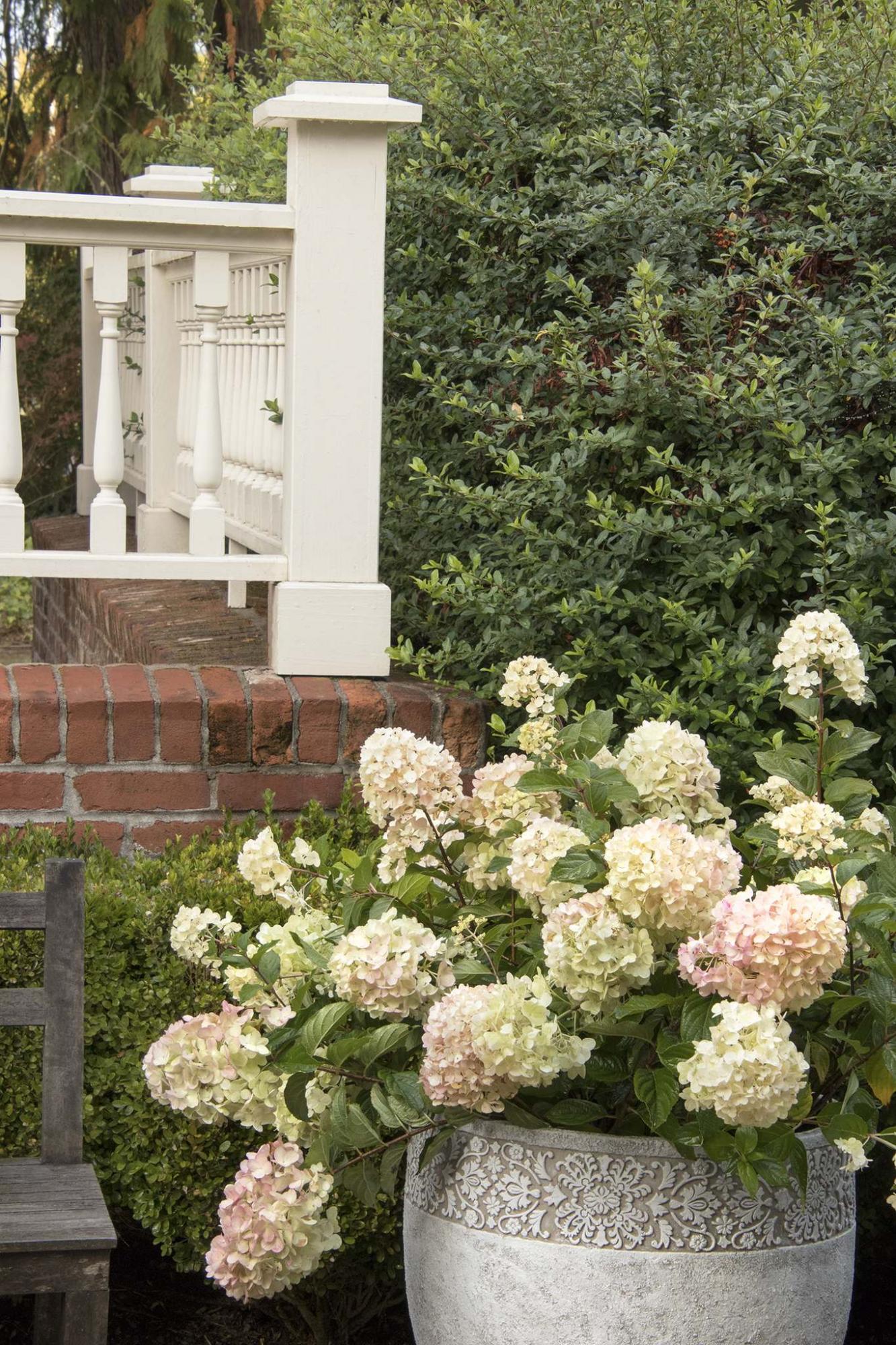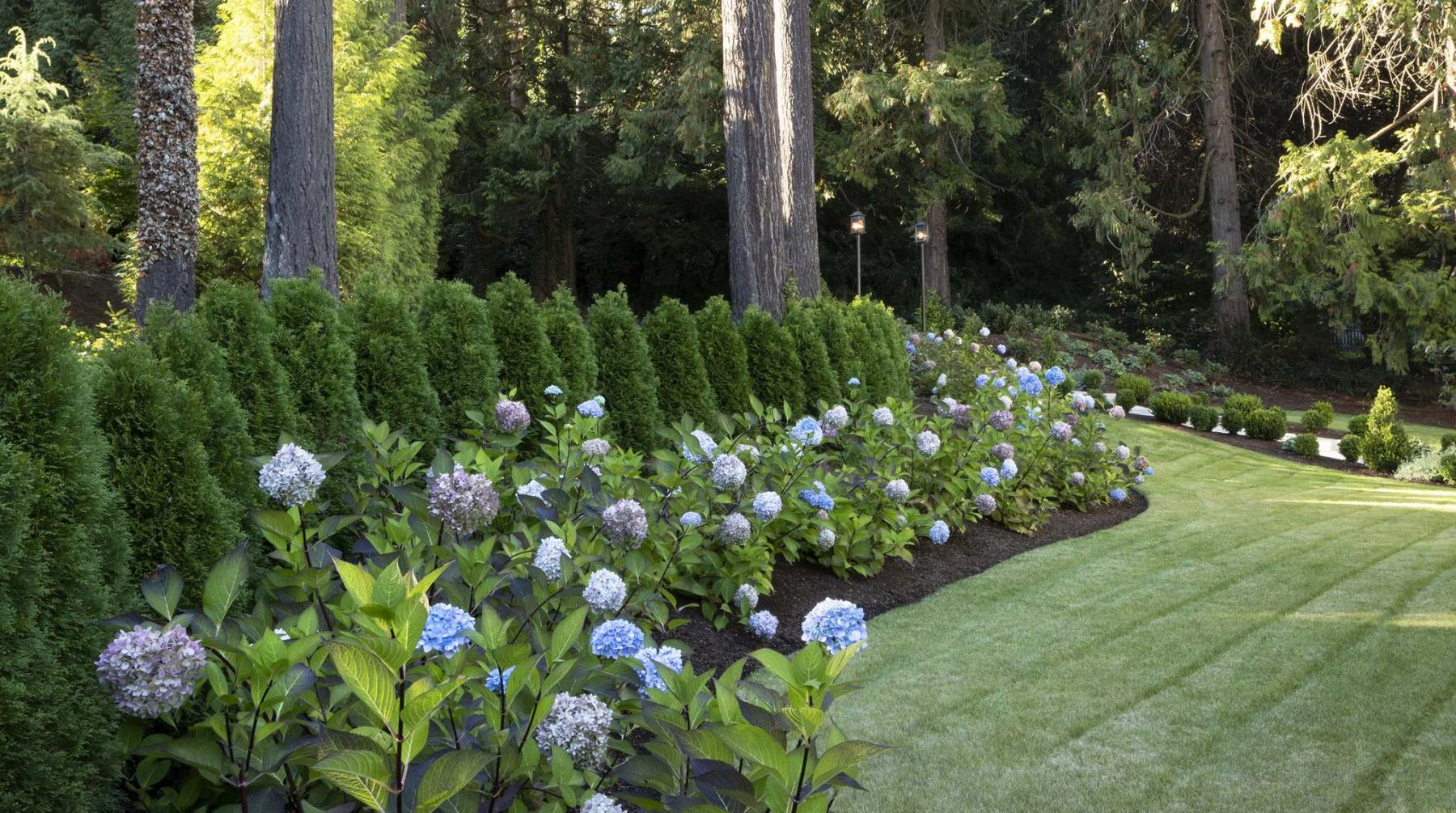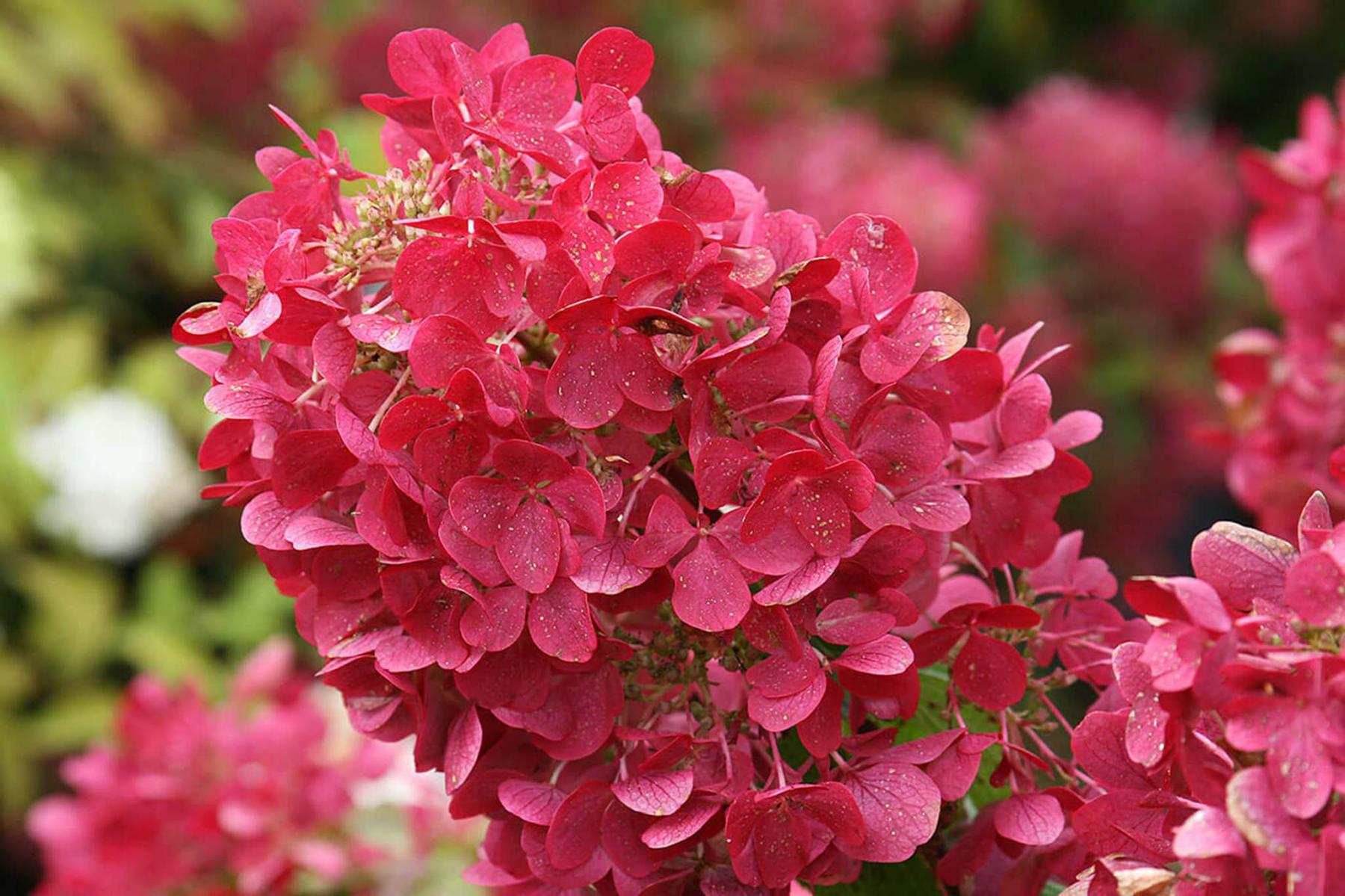 Where do you keep your pruning shears? It's time to fetch them. April is a perfect time to prune most varieties of hydrangea shrubs. The moment you grip the handles of your pruning shears and begin shaping your hydrangea shrubs and removing winter damaged stems, you're going to feel two things: a measure of control in a chaotic world and anticipation in the knowledge that pruning hydrangea shrubs produces bountiful results.
Most hydrangeas generally need minimal pruning in spring. In the case of a new hydrangea — one that was planted within the last three or four years — little more than a very light pruning is necessary. If branches are not broken or showing visible damage by rabbits, simply make a clean cut at the tip of each stem directly below the dried flowerhead.
Greater damage control, however, may be needed this spring because of last October's wicked and abrupt ice storm which left a trail of destruction across homeowners' properties throughout southern Manitoba. Several of my hydrangea shrubs, loaded with late-blooming flower panicles, were flattened. At the time, to try and minimize as much damage as possible, I rushed to alleviate the weight of heavy, ice-filled snow on the branches. The true extent of winter damage (branch dieback) will start to reveal itself over the next several weeks as warmer temperatures awaken new growth, but for now, begin by assessing each shrub individually. Cut back broken stems or if the damage is severe, completely remove branches near the base of the plant.
Check your hydrangea shrubs for signs of rabbit damage. Badly chewed branches that have been stripped of their bark are unlikely to bloom for you again. Bark is a protective covering that once stripped disrupts the flow of nutrients to the plant's roots and top-growth and can result in dieback or death of your shrub. Rabbit damage to stems is usually above the snowline. During the winter of 2018, a rogue rabbit went wild on two of my mature Hydrangea paniculata Quickfire shrubs, each one gloriously tall and wide. I cut the shrubs back in early spring by a distressing 75 per cent. Hydrangeas, especially paniculata types, have a remarkable ability to recover. The shrubs quickly rebounded and went on to bloom prolifically. In fact, the hard pruning resulted in a bushier form and bigger blooms.
Knowing how, when and where to prune mature hydrangea shrubs is easiest when you know what type or types of hydrangea shrubs you grow. Didn't keep your plant tags and not sure of the species or variety name of your hydrangea? Your first clue is the shape of the flowerhead or inflorescence. Paniculata hydrangeas are characterized by large, cone-shaped flowerheads that bloom on new wood. In our zone 3b climate, we excel at growing paniculata hydrangeas and can choose from a vast number of cultivars. Some of the most common varieties include Quickfire (the earliest blooming hydrangea variety in our growing zone), Pinky Winky, and Limelight. Paniculata hydrangea cultivars are easy to prune – they are also the most forgiving. Even if you regrettably whack them back like a bad haircut or sacrifice newly forming buds with an ill-timed pruning, your paniculata will live to bloom another day.
Hydrangea arborescens cultivars also bloom on new wood (i.e., the current season's growth). The flowers of Hydrangea arborescens are distinctly different from paniculata hydrangea and have round flowerheads. Some arborescens varieties, such as the Invincibelle series, have more dome-shaped flowerheads compared to the massive globe-shaped flowerheads of Annabelle, the grand dame of arborescens varieties. Either way, arborescens responds well to spring pruning. The species is as equally forgiving as paniculata hydrangea. Most years, a light cleanup to remove dried blooms or broken branches is all that is needed. Once every five years or so, a more aggressive pruning in early spring or late fall to cut back stems and remove weaker ones will rejuvenate older paniculata and arborescens shrubs that may have slowed down their bloom production.
Macrophylla hydrangeas ask for much less when it comes to spring pruning. The best advice is to walk away. I wait almost until mid-June before bringing pruning shears anywhere near my Endless Summer macrophylla hydrangeas. Since macrophylla hydrangeas bloom on new wood and old wood, by early to mid-June you can expect to see signs of fresh new life sprouting up at the base of shrubs. Sometimes, following a mild winter, fat buds appear on the portion of older stems that were well-protected by snow cover. Within weeks, your macrophylla hydrangea achieves its full size and begins flowering. In our climate, macrophylla hydrangea prefers full morning sun and dappled afternoon shade.
As a rule of thumb, less is more when it comes to pruning hydrangeas. A location that is well-drained is essential and so, too, is adequate moisture for these moisture-loving plants. Many paniculata and arborescens cultivars thrive in sunlight but an area that also offers some respite from the hot afternoon sun is ideal.
The National Garden Bureau has declared 2020 the Year of the Hydrangea. Proven Winners has named Invincibelle Ruby the 2020 Hydrangea of the Year. Ruby is truly outstanding — compact with sturdy stems, ultra-dark green foliage and ruby-red buds. Invincibelle Mini Mauvette with deep pink-mauve blooms and ultra-compact Invincibelle Wee White, both arborescens varieties and recent introductions, are also great additions to the garden.
COVID-19 has wreaked upheaval in every industry and the horticulture industry is no exception. It may not be business as usual with changed practices such as curbside pickup and no-contact home delivery but our garden centres have some wonderful surprises in store for gardeners this year. Wrap up your pruning chores and start dreaming about where you might plant one or more of these intriguing new hydrangea varieties.
Strawberry Shake is a new panicle hydrangea with big, slightly rounded flower heads that start out white and mature to a delicious pink. This compact zone 4 variety (matures to 120 cm) would be stunning for containers.
I've been waiting a long time for Diamond Rouge, a First Editions variety that was developed in France by renowned plant breeder, Jean Renault. The rounded panicles start out white and gradually transition to pink followed by intense raspberry red. In fall, when temperatures cool, the blooms turn a spectacular deep wine red. A combination of sun and part-sun produces the most vibrant colour. Jerry Aubin, Aubin Nurseries, says the stems are strongly upright. Diamond Rouge is listed as hardy to zone 3.
Aubin says that this year we can also expect to see the delightfully named Magical Pinkerbelle arborescens hydrangea which has large, pink blooms that open yellow-green.
John Leperre, formerly at Shelmerdine Garden Centre and now at Bylands Nursery, Kelowna, says that some interesting hydrangea varieties are coming our way: Candy Apple, a paniculata hydrangea and also Blue Enchantress, a macrophylla variety. Both are zone 4 varieties. Candy Apple has lime green flowers that age to pure white. Blue Enchantress has luxuriant mophead blooms on dark dark stems. Blue Enchantress's blooms will be a pretty pink in our alkaline soils.
colleenizacharias@gmail.com