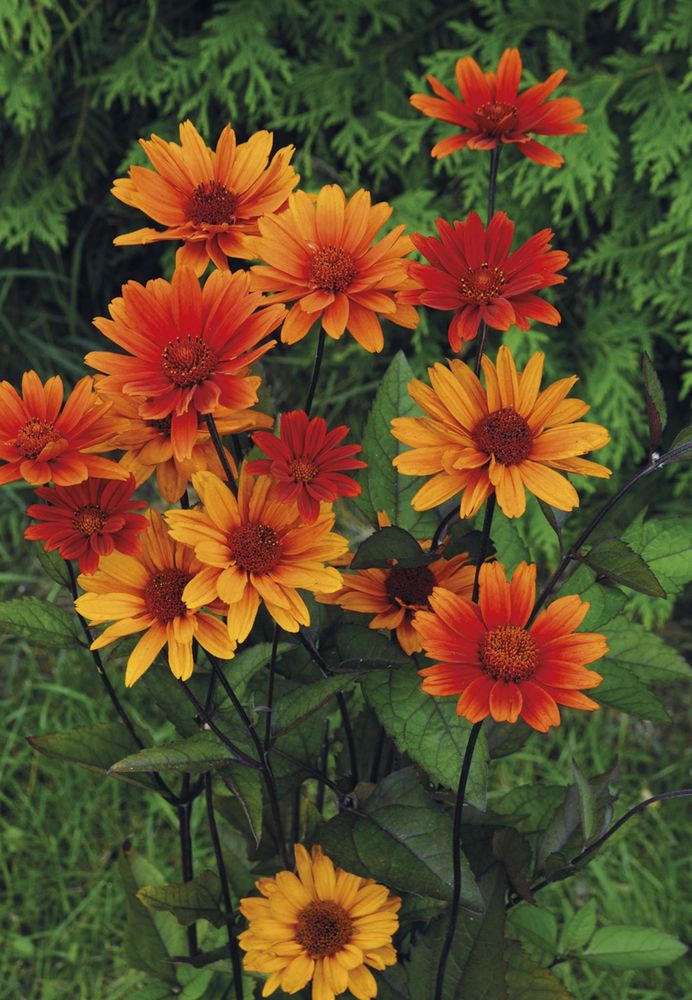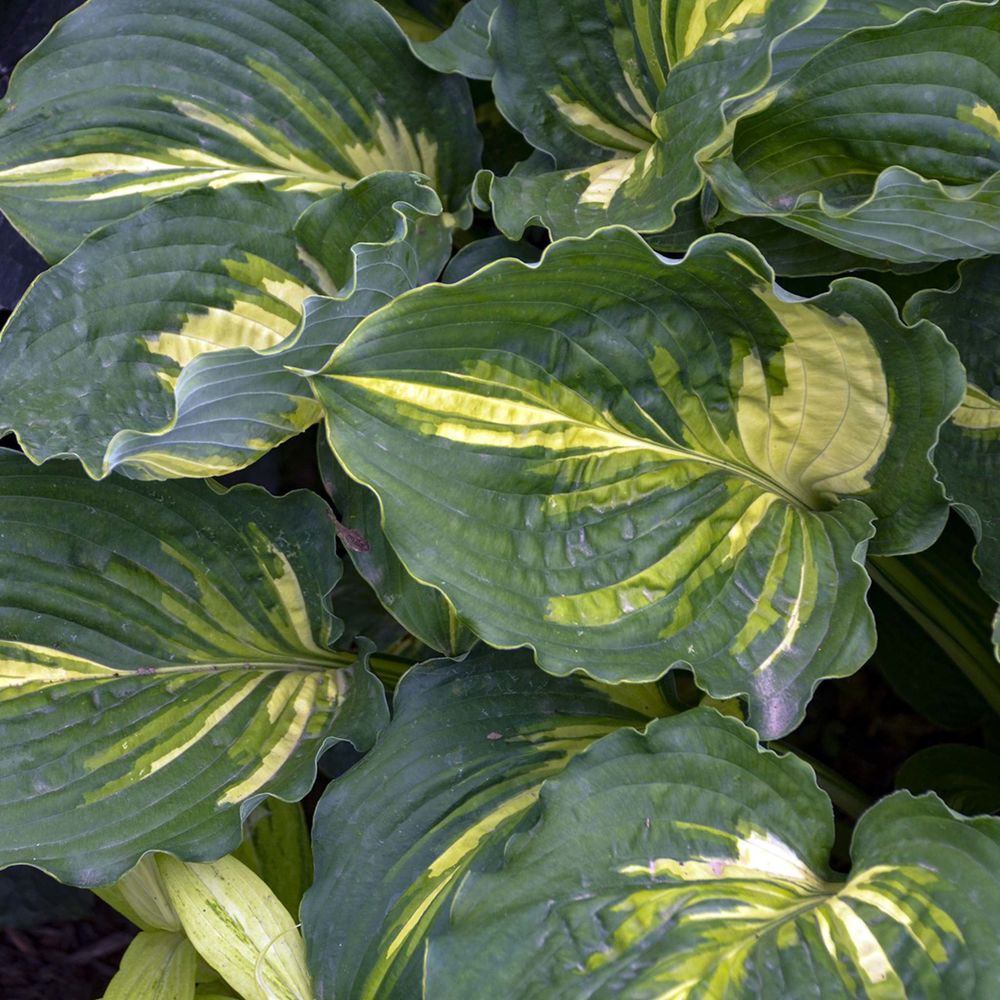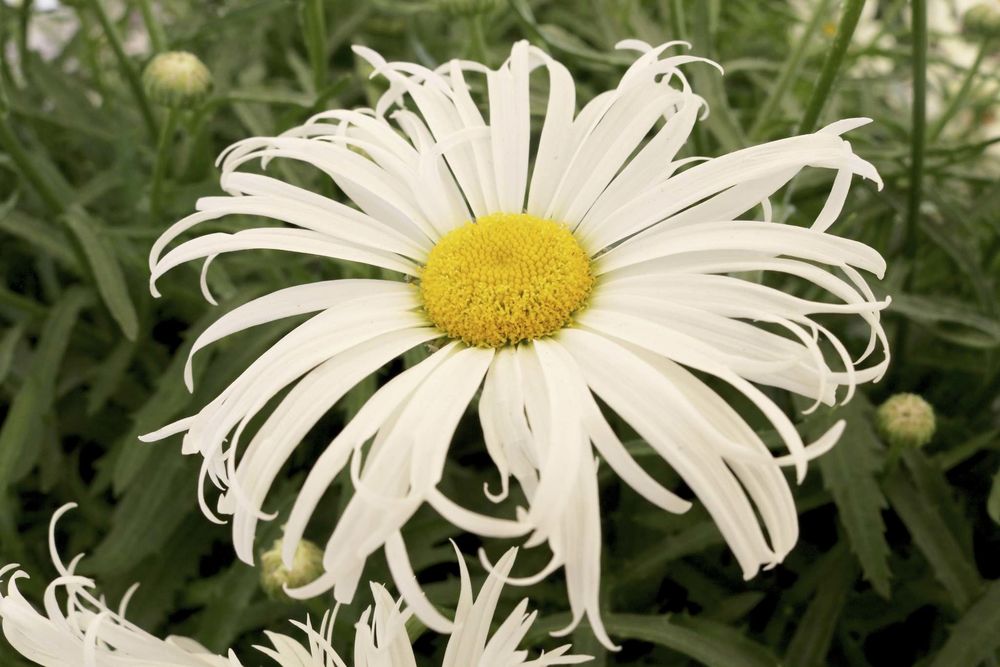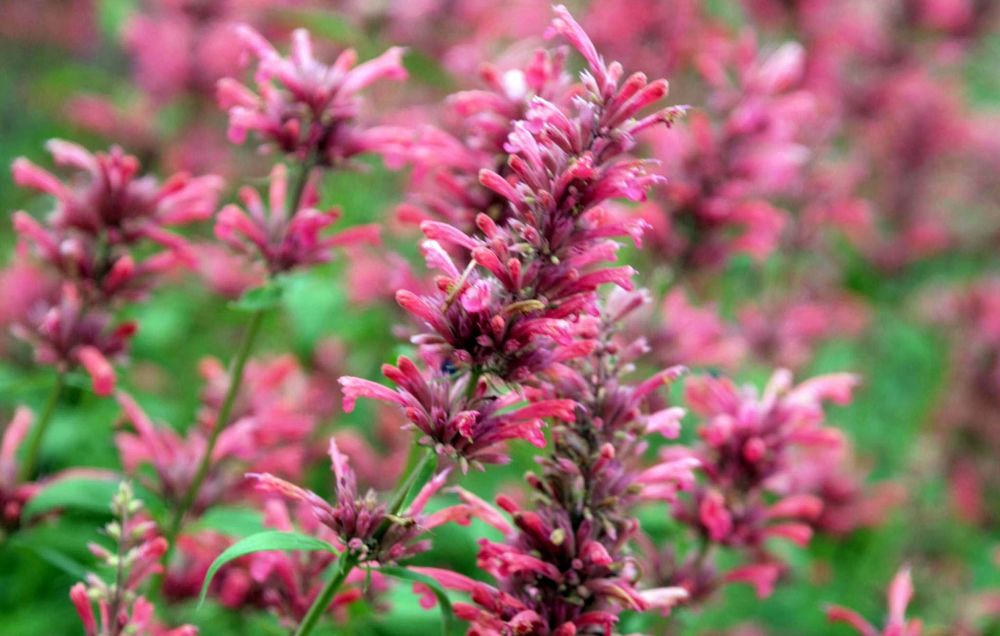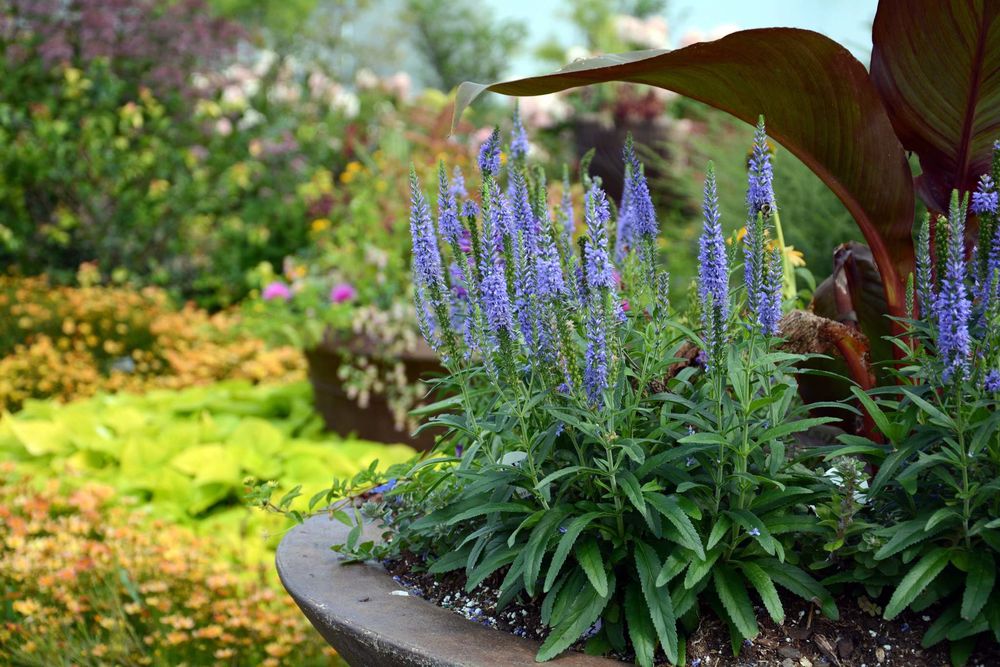 Buying on impulse does not apply as much to perennials as it does to annual plants. Generally, perennials are purchased to suit a particular purpose. We garden for beauty, of course, and want to create winning combinations, but it's about more than just looking pretty. We need perennials that will survive and thrive in the toughest areas of our gardens. There are common problems in gardens and perfect perennials to solve them.
To learn more, I asked local experts for their recommendations (and did some shopping, too).
Andrew Fehr is the perennials manager at Sunshine Nursery and Greenhouse in Steinbach. For windy, exposed sites, he suggests Dictamnus, a zone 2 perennial commonly known as the gas plant because of the volatile oils in its flower buds and seeds. The glossy, dark green leaves of Dictamnus have a pronounced lemon-like fragrance. The showy white or pink blooms appear in early summer. At 60 centimetres tall and wide with a form that is similar to that of a peony (but no need for staking), Dictamnus is an excellent specimen plant for the front of the border.
Its beauty belies its sturdiness. "I have found that Dictamnus does amazingly well in exposed, windy sites," says Fehr, who has experimented with Dictamnus in different types of conditions. "An open, exposed site seems to encourage a mini-shrub quality, whereas the plant is more compact and controlled in a protected site."
On the much shorter side, Fehr recommends a Shasta daisy called Leucanthemum superbum Sweet Daisy Cher (15 to 25 cm) for open, sunny borders. First, how can you ensure that daisies will do well in your garden? Plant them at the proper depth in fertile, well-drained soil. Apply a 5-cm layer of mulch to help your new plants withstand hot, dry spells, but pull it 2 to 3 cm away from the crown of the plant. This ensures that moisture is not trapped at the base of the plant, Fehr says. "Plants such as Shasta daisy, Echinacea and delphinium are prone to crown rot if the mulch is too tight around them."
Rabbit resistant, Sweet Daisy Cher has shaggy, slightly recurved petals with a prominent yellow centre atop sturdy stems.
Dry shade can be a miserable experience both for plants and gardeners. Fehr has found that Digitalis grandiflora, commonly called the yellow foxglove, is up to the challenge, even when it is planted in a shady area near mature trees that suck up almost all of the available moisture. "The yellow foxglove is a true perennial and will bloom every year," Fehr says. A zone 3 perennial, yellow foxglove adapts to a range of shade conditions once it is established.
Wet shade is equally challenging. Fehr suggests Rodgersia henrici Cherry Blush, a dramatic (and deer-resistant) perennial that has large palm-like foliage and plumes of airy pink flowers. Make room for this zone 4a perennial, which can reach 120 cm tall when the flowers are in bloom. In spring, the foliage emerges a deep brick-red colour, gradually transitioning to dark green with coppery-bronze edges.
Slightly shorter at 90 cm, Shieldleaf Rodgersia (Astilboides tabularis) thrives, too, in very moist, shady areas and will also tolerate partial sun, Fehr says. Shieldleaf has distinctive circular, umbrella-like leaves that are deep green and creamy, astilbe-like flowers in early summer. Shieldleaf is a reliably hardy perennial providing it has plenty of moisture.
For the back of the border, Falk suggests tried and true Veronicastrum virginicum Fascination, a native Manitoba species commonly known as Culver's root. Deer and rabbit resistant and tolerant of sun and part shade, this moisture-loving, hardy perennial grows to 150 cm tall. Low-maintenance, its spikes of purple flowers attract butterflies and other pollinators.
Of course, there are many new and exciting perennial offerings this spring that you may want to try, too. Moody Blues Sky Blue Speedwell is a compact (30 cm tall), first-year flowering Veronica that is said to bloom all season until frost. Look for Moody Blues Sky Blue at Sunshine, Shelmerdine Garden Center, and the Green Spot in Brandon. It is classified as zone 4b, so will need some added protection for winter. Plant in an area where it will receive good snow cover.
I plan to try Red Fortune Anise-hyssop, a zone 4 perennial that interests me both because of its short stature (60 cm) and magenta-red flowers. A hybrid form of Anise-hyssop that has been developed using North American native species, Red Fortune is deer resistant and rabbit resistant (we'll see) and has licorice-scented green leaves. Red Fortune won't be as hardy as our taller, native Giant Hyssop (Agastache foeniculum), with its purple flower spikes, but will also bloom July to September and provide beautiful colour contrast in sunny areas.
Bernie Whetter, owner of the Green Spot in Brandon, says there is always excitement by avid gardeners for the new releases of hosta varieties. Hosta Lakeside Paisley Print has been named the 2019 Hosta of the Year. The heart-shaped leaves with wavy margins are beautifully patterned in the centre with a creamy white design. This compact perennial is 25 cm tall with a spread of 50 cm. Shade-loving hostas prefer even moisture, but are relatively drought-tolerant once they are established.
Deanne Walstrom, greenhouse manager at Shelmerdine, says two new varieties of false sunflower, Burning Hearts and Bleeding Hearts, have arrived and are attracting a lot of attention. It's easy to see why. Introduced by Jelitto Perennial Seeds, Heliopsis Bleeding Hearts is a selected seed strain of the native Ox-eye sunflower. Bleeding Hearts is the first heliopsis in the world without the presence of any yellow in the blooms. Instead, the flowers emerge fiery red and orange-red on black stems with deep mahogany foliage. The foliage colour transitions to bronzy-green.
This hardy zone 3 perennial has been bred to flower in the first year and has a long bloom period — early summer to the first frost. An earlier introduction, Burning Hearts, has a prominent red eye that radiates contrasting colour into the base of the bright golden yellow petals. Both varieties grow to 120 cm and are suitable for a full- to part-sun location. Allow some of the spent flowerheads to go to seed so the plants can gently re-sow.
A great selection of perennials can be found at plant sales hosted by local garden clubs this spring. All of the plants are donated by members. In addition to a selection of perennials that often includes specialty finds for early birds, there are also edibles, small trees, garden ornaments and silent auctions.
On Tuesday, the East Kildonan Garden Club hosts its annual spring plant sale, starting at 7 p.m., at Valley Gardens Community Club, 218 Antrim Rd.
The Selkirk and District Horticultural Society will host its 22nd annual plant sale on Friday from 6 to 8 p.m. at the Selkirk Memorial Hall, 368 Jemima St.
On June 1, the West Kildonan Horticultural Society hosts its annual plant sale from 10 a.m. to 2 p.m. at the Seven Oaks Arboretum, Partridge Avenue and Andrews Street.
colleenizacharias@gmail.com