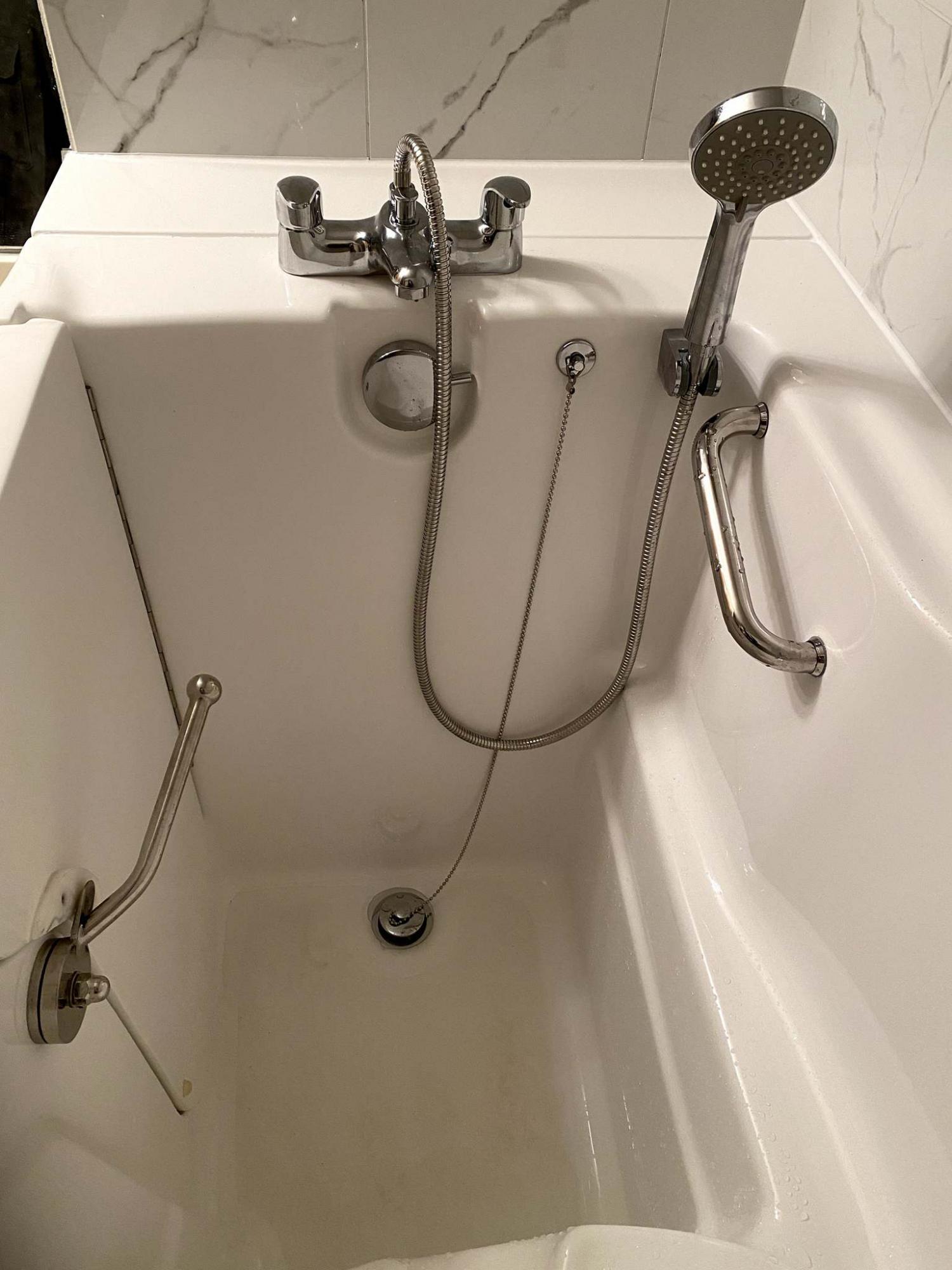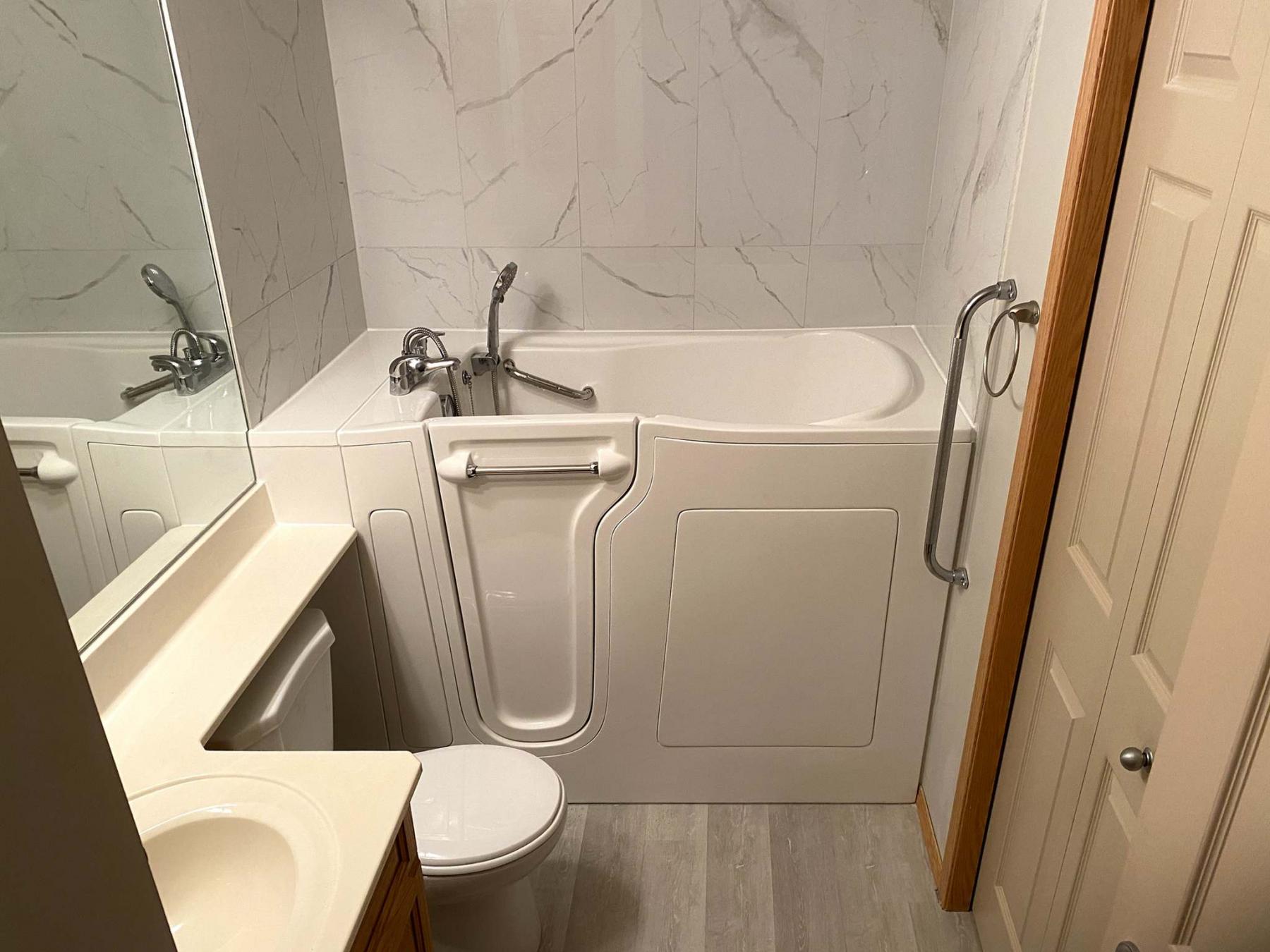 Despite every proactive approach to scheduling a recent bathroom remodel, repeated third-party miscommunication quickly undermined best-laid plans.
The homeowner wanted to replace a shower, which she was finding difficult to use, with a walk-in tub. The tub she chose on a popular hardware store website suited both the look she was after, and the price was within her budget. Little did she know, a timely tub delivery would prove to be a challenge impossible to overcome.
It has always been my preference to place orders on behalf of clients. That way, I can ascertain on an on-going basis the status of an order, and shoulder any issues that may arise. In this instance the homeowner's son-in-law had chosen a beautiful walk-in tub online — price was very appealing. And because the project was set to begin sometime in late January, it would be prudent to investigate all potential delays ahead of time. As such, a call to the online company was placed before Christmas and the item had an anticipated delivery time of two to three weeks from the time the order was placed, as was shown on the website. This set my mind at ease, and the process could begin.
On Jan. 5, another call was made prior to placing the order, to verify what had been disclosed before Christmas. Again, a customer service representative revealed it did not appear that there were any ensuing delays. Having now completed my due diligence, the walk-in tub was ordered that same day, with a projected delivery window of between Jan. 21 to Jan. 27. Satisfied with the information provided, the walk-in tub upgrade was subsequently scheduled for the week of Jan. 25.
On Tuesday Jan. 19, another call was placed to the online customer service representative to again verify if things were still on track. On three separate occasions during that call, assurances were made. The representative even went so far as to indicate that it was likely the tub would arrive at the local store (chosen delivery option) on Saturday, Jan. 23. This was great news — the project could start on time.
On Monday Jan. 25, the old three-piece shower enclosure was completely removed, and the area-prep began. Having not heard from the store with delivery status, another call was made to the online customer service center to inquire. This is when things began to unravel quickly. During that call, the individual's tune had changed — the tub was not set to be delivered on Jan. 23, but shipped on that day. How could this be? After repeated inquiry, decisions were made based on the information provided. Needless to say, this was an unfortunate turn of events. My client luckily has a second bathroom with a shower — with her other bathroom in disarray, it was unlikely the walk-in tub upgrade would stay on schedule.
After pondering the situation and discussing it with my client, it was decided that anything that could be achieved before the tub's arrival should be completed, and simply tackle the tub when delivered. This was not optimal, but delays despite best efforts to avoid hurdles are beyond anyone's control. The flooring was promptly upgraded to a vinyl plank with pad, the tub/shower area was configured with a new ceiling to replace the old shower bulkhead, and the marble tiling and grouting was also achieved. The bathroom lies in wait for the walk-in tub.
After hearing my tale, an industry colleague who works for that very hardware chain offered to spearhead any future status delivery updates. A week after temporarily abandoning the tub upgrade project to stay on track with tasks for other clients, I learned the delay kept worsening. The anticipated delivery became Feb. 23, so I juggled more jobs to accommodate. Closer to that date, I received a text from my colleague, the final straw — for no apparent reason, the delivery was again pushed backed to (no sooner than) March 31 — this was unacceptable.
I feverishly began investigating other suppliers in an attempt to remedy this already disastrous series of delays. The very next day, I spoke with Stephanie Sartor at a company called Carefree Bathing, in Mississauga, Ont. After recounting my tale of tub dismay, Sartor performed a visual check to verify whether there was a tub in stock that closely matched the dimensions of the original walk-in tub that had been ordered through her competitor's website. Thankfully, there was. The original order was promptly cancelled, and the walk-in tub from Carefree Bathing was ordered. Ironically, the anticipated delivery date was set at March 5, only three weeks from the time of order, two weeks sooner than the original tub that had been ordered on Jan. 5.
Once the walk-in tub arrived, it was delivered to the jobsite. Slightly bigger than the original tub, its girth complicated the install slightly. To get it into position, it must first be pushed in perpendicularly, then rotated to sit properly oriented along the back wall. To achieve this, the vanity's countertop (which had an old-school shelf above the toilet tank) needed to come out temporarily to allow the tub's footprint to negotiate the turn. Once in position, levelled and secured, the plumbing was installed and tested, and the other finishing touches were promptly tackled. Spur of the moment decisions to upgrade the vanity faucet and toilet wrapped up the final tasks of the day. The silicones along all edges would cure overnight, as my client anxiously awaited taking her new walk-in tub for a test run. Quite the ordeal to complete this project.
Due diligence is only effective if the information provided proves to be correct. Despite calling ahead, and subsequently calling on multiple occasions to verify, misleading information was offered at every turn, with zero accountability after the fact. It isn't just that the original delivery date kept getting bumped, the incorrect information also precluded my ability to make well-informed decisions. Had I been told from the onset the delivery date could be as late as March 31, the hunt for a different supplier would have begun after that first call — lesson learned.
On the bright side, a new business relationship has been forged, and it's Carefree Bathing to the rescue.
BossEnterprise@outlook.com