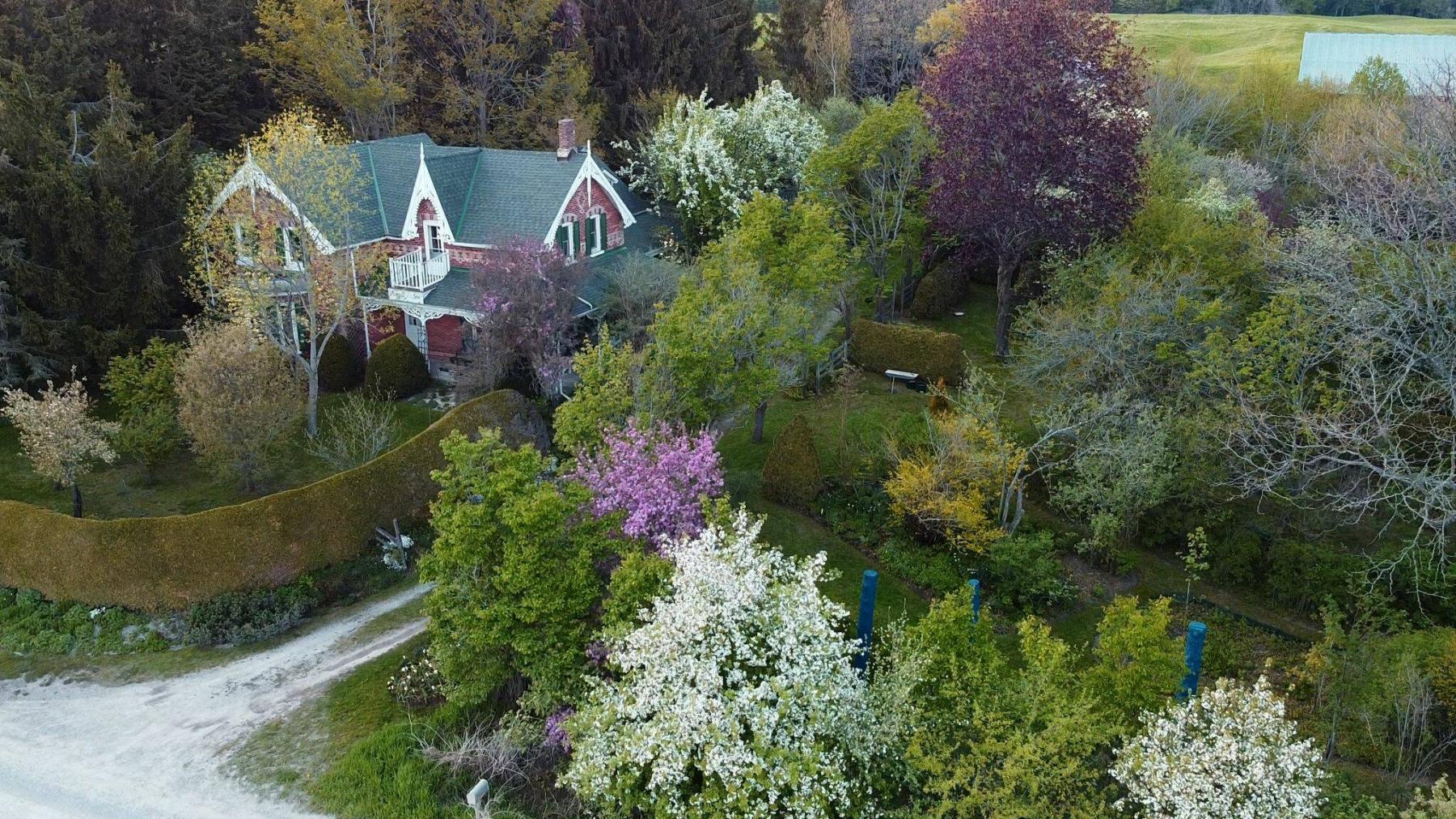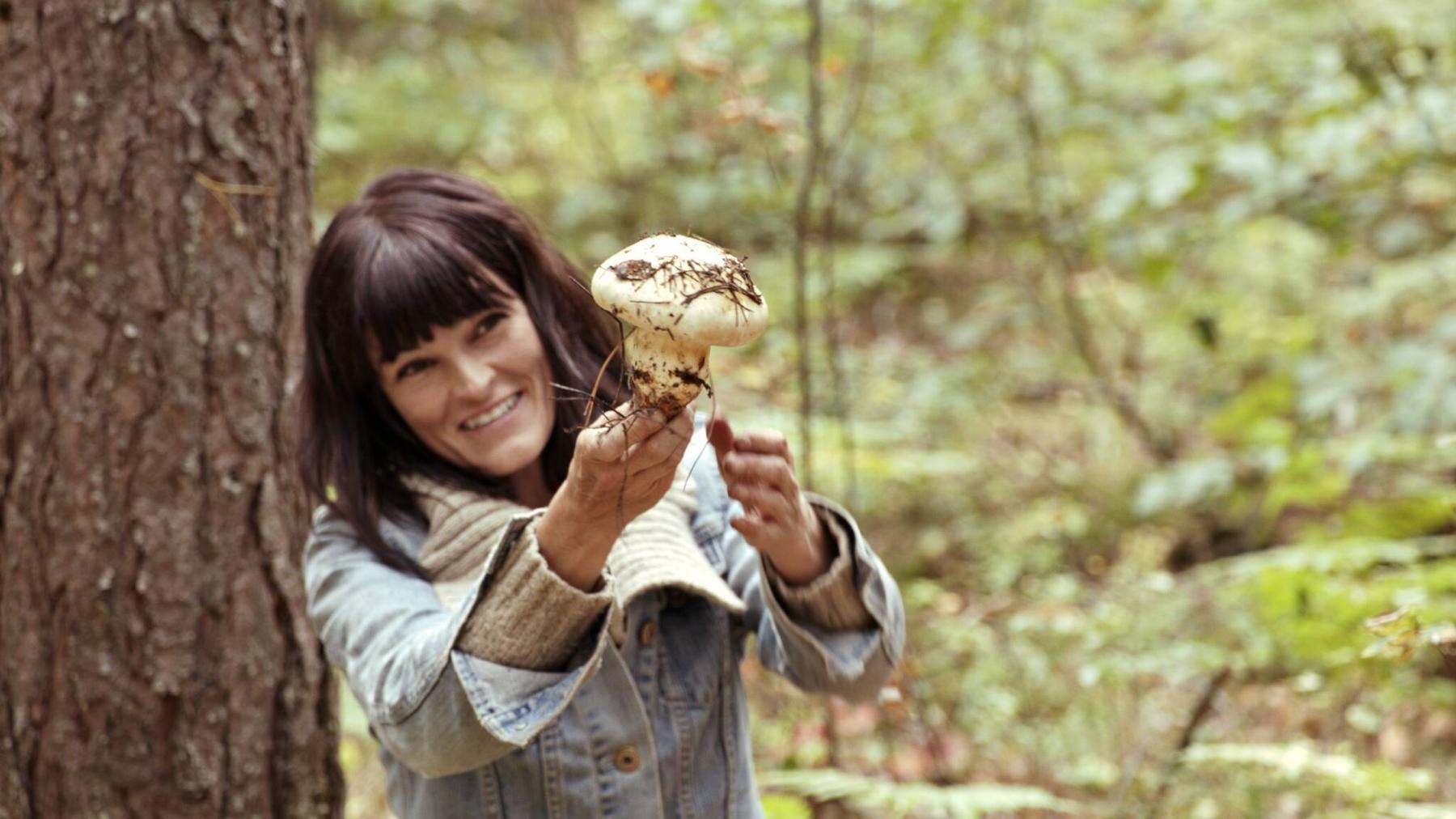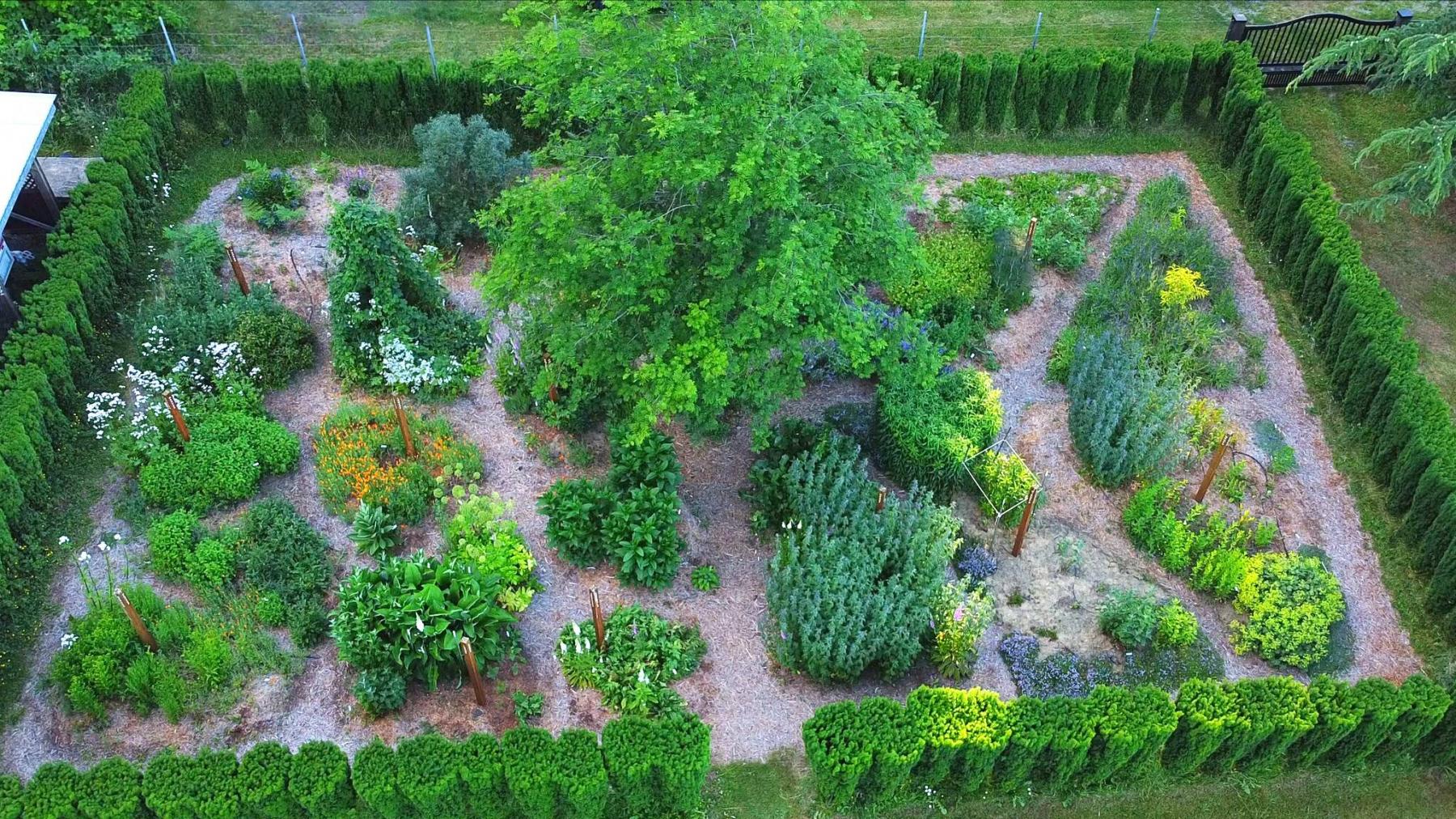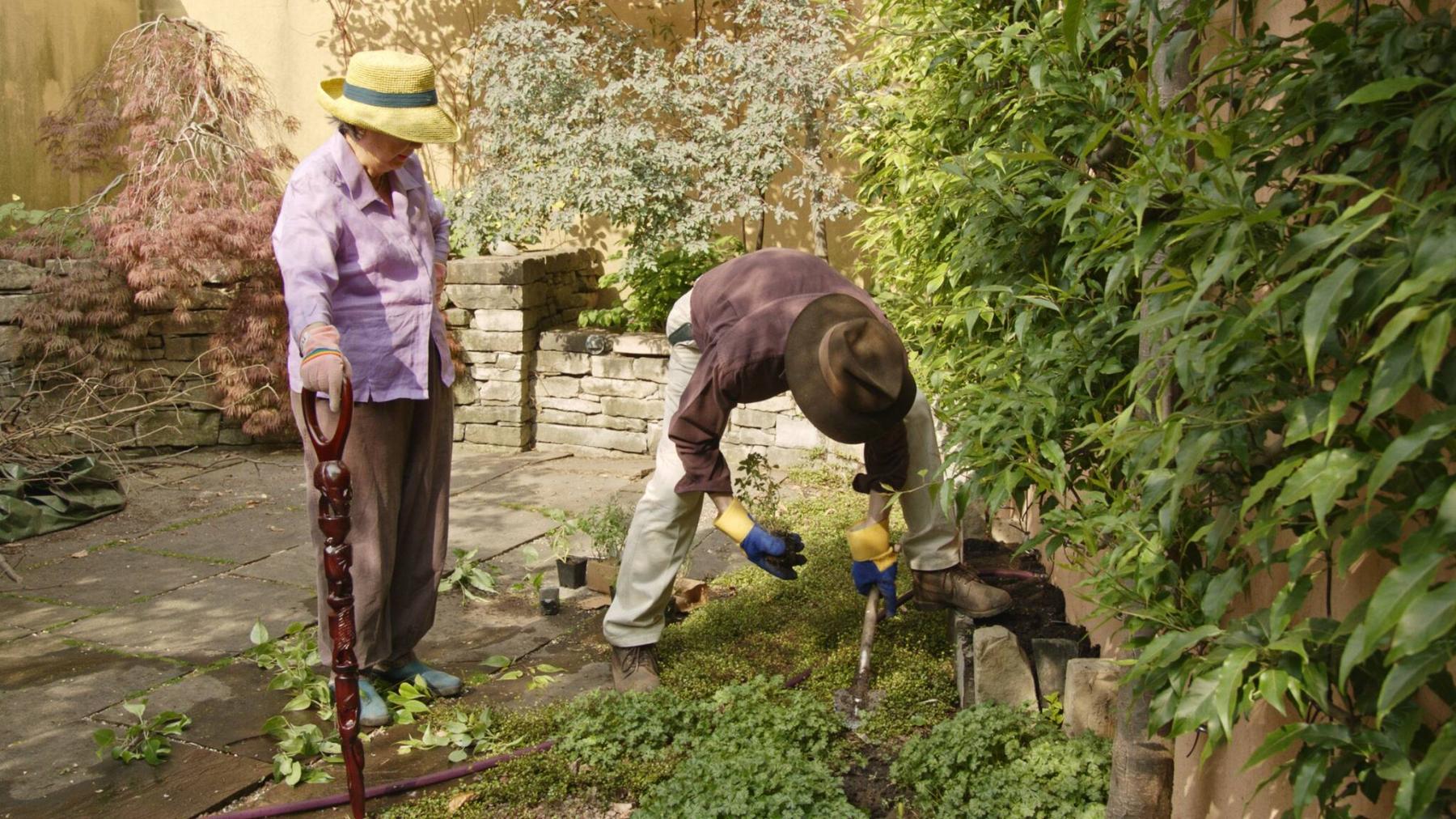 What are you doing Monday, March 7? Any plans for the evening? I suggest you cancel them, or at the very least, set your PVR to record the premiere of an extraordinary new documentary series, Visionary Gardeners, which airs on Vision TV at 8 p.m.
Created by Gemini Award-winning Ian Toews, who shot and directed the series, Visionary Gardeners criss-crosses Canada and invites viewers into beautiful gardens. In each episode we are introduced to individuals who are passionate about protecting nature and who share their personal perspectives and creative approaches to gardening. The conversation is stimulating, articulate, humorous and witty, and above all, insightful. Frankly, at this fraught moment in time, this visual feast is not only a welcome sight, but also one that is filled with expansive, restorative ideas and innovative thinking.
Visionary Gardeners is a look at gardening through a different lens. In the words of Paul Spriggs, who you will meet in episode one, Seeds and Time, "Take everything you know about regular gardening, and forget it." This is immediately evident to viewers in the scenes where Spriggs collects rare alpine seeds on Vancouver Island against the backdrop of soaring vistas of mountaintops. He learns and observes how the natural habitat of the mountainous landscape, typically covered in snow, intensifies the beauty of alpine plants that cannot be found at sea level and gives them the vibrancy they need to attract pollinators. But then be fascinated as Spriggs, a former punk rocker who as a child spent his summers in the mountains, builds and plants his own crevice garden with a strikingly beautiful tapestry of alpine plant species. Spriggs is the current president of the Vancouver Island Rock and Alpine Garden Society. He is also co-author with Kenton Seth of The Crevice Garden: How to Make the Perfect Home for Plants from Rocky Places which will be released on Aug. 1 (Filbert Press).
In episode one, you will also travel to Georgian Bay located at the northeastern arm of Lake Huron, in Ontario, where David Young uncovers the raw, primordial bedrock of the rugged, windswept landscape to tell an existential story. Watch as he peels back the undergrowth, relocates moss from another side of the island, and transplants it along with sedums into the cracks and crevices of the bedrock, creating ribbons of colourful vegetation. This is a rock garden like none other.
"It's like you are paring it back to this elemental thing," says Young, who sees gardening as a conversation you have with nature about time — your time and the world of nature's time. "Whatever you do as a gardener, you're in reciprocity with nature."
Visionary Gardeners was produced by Ian Toews and Mark Bradley. The writers were Toews, Bradley, Amy Walker, as well as author and inimitable Canadian gardening legend Marjorie Harris. Harris says that anybody who watches the series is going to go back into their garden with a deeper appreciation which is essentially what the show's producers and writers wanted from the beginning. "It's not just about flowers or a backyard ecosystem," says Harris. "It is so much bigger than all of that."
That's not to say you won't see plenty of flowers. To be sure, there are glorious dahlias, zinnias, peonies, sweet peas, daylilies, and more, but gardening in the traditional sense does not adequately describe this series which digs deeper by delving into the minds, beliefs, and motivations of 10 visionary gardeners. Tour an interactive medicinal garden and meet a medical herbalist who knew at the age of eight that she wanted to build a healing garden. "It's very empowering to grow some food and some medicine for yourself — no matter what is happening in the world you can have some level of care," says Chanchal Cabrera who at one time went to live in India to work with Tibetan refugees.
In another episode, visit the home garden of The Right Honourable Adrienne Clarkson, 26th Governor General of Canada (1999-2005) and John Ralston Saul, philosopher, essayist, and novelist, who contemplate together the true nature of the Canadian garden. Clarkson shares that she was a refugee when she was two and a half years old and learned skills such as sewing and gardening. "We grew our own vegetables — they were necessities of life," she says. The couple garden together but also on their own. They believe in the importance of growing plants that exist naturally and are native to their region. "How do you understand the place where you are," asks Saul, "if you don't understand what grows there?"
Viewers also travel to Paul Gellatly's urban Toronto garden. An avid plant collector and daylily hybridizer, Gellatly believes that knowledge is nothing if you don't share it. A former director of horticulture at Toronto Botanical Garden and former curatorial gardener for the Toronto Zoo, Gellatly's segment focuses on his daylily collection and demonstrates how to hybridize your own daylilies.
Whatever you do, don't miss episode four, Food Without Limits, which airs March 28 and features Manitoba's own Tiffany Grenkow. Toews met with Grenkow over the course of four seasons last year, each time filming in a different location with a different theme. Toews' camera follows Grenkow as she tends her home garden, works in the orchard at Sustainable South Osborne Community Co-operative, runs her thriving business growing sweet potato slips, forages for delectable mushrooms in a forest in the early morning mist, and provides her homemade pemmican to those in need. "Food is to be shared," says Grenkow. "I'm on a mission to feed everyone."
In this same episode, we will also meet a botanist who, in 1995, planted the first citrus trees in the ground in Canada. Today Bob Duncan is growing hundreds of different tree fruits including lemons, limes, kumquats, oranges, and olive trees. "It doesn't hurt to have an inquiring mind," he says.
In the final episode of Visionary Gardeners, we meet Brian Bixley whose leafy garden in Mulmur, Ont., is full of mystery and surprises. We also catch up with Thomas Hobbs, who at the age of 17 moved from Winnipeg to Vancouver and made his mark as a renowned florist. Today Hobbs is hybridizing new varieties of orchids and nerines.
The cinematography by Toews is dazzling. The aerial views of the different landscapes will make you feel as though our country's vast and beautiful landscape is your garden. With its indelible images and intellectual ideas, Visionary Gardeners does more than just scratch the soil surface. In the scene, for example, where Grenkow is getting ready to sow seeds, her hands deftly and gently preparing the soil for planting (no gloves necessary for this prairie plantswoman), I could almost feel the luxurious texture of the healthy, life-giving soil sifting through my fingers.
Producers Toews and Bradley also co-produced the series Ageless Gardens, which has been nominated for 11 Leo Awards. Before the final episode of Visionary Gardeners ends, if you are not already a gardener these intrepid gardeners will inspire you to become one and find your own meaningful gardening path. For the series trailer, visit visionarygardeners.ca.
colleenizacharias@gmail.com