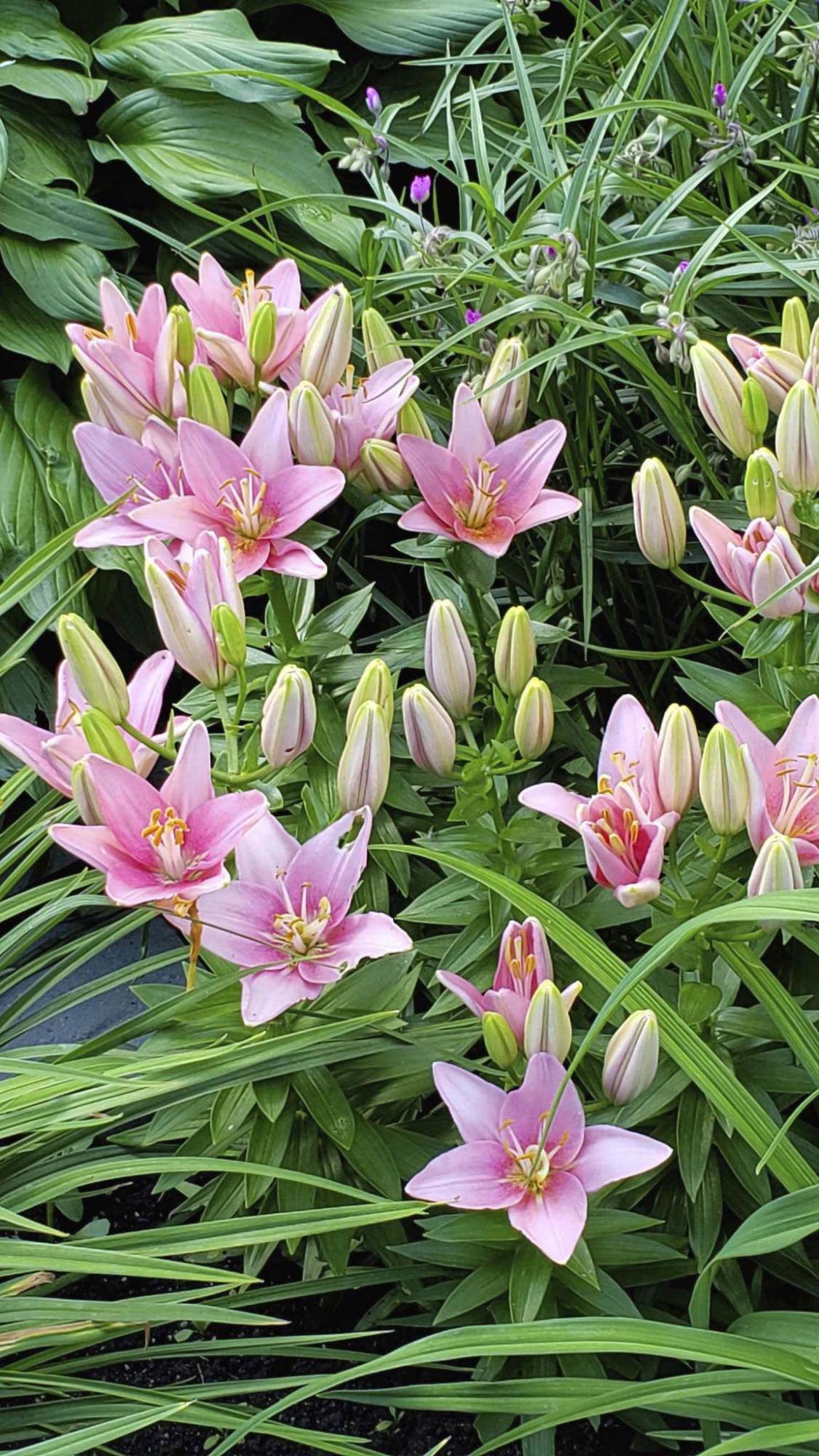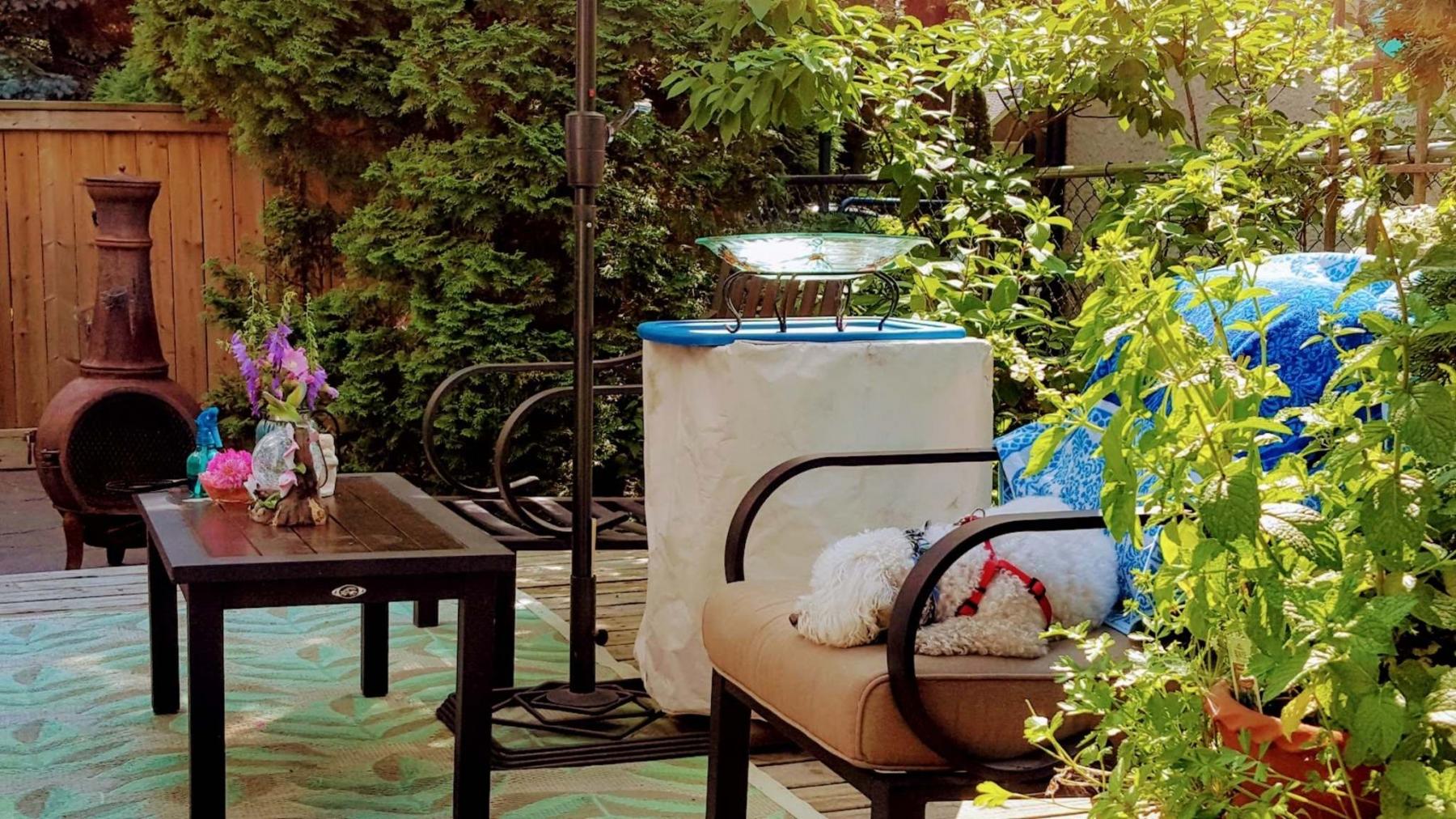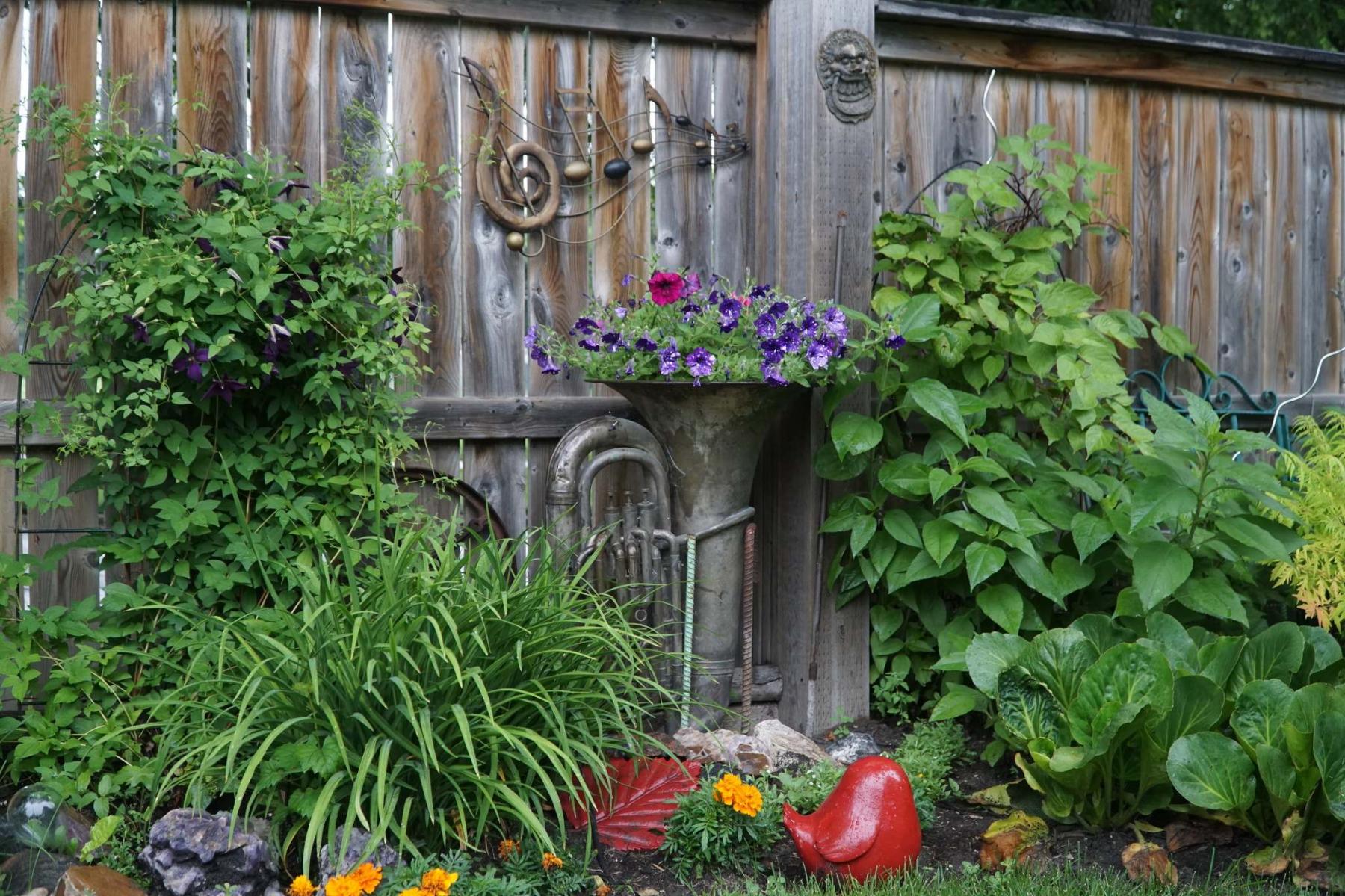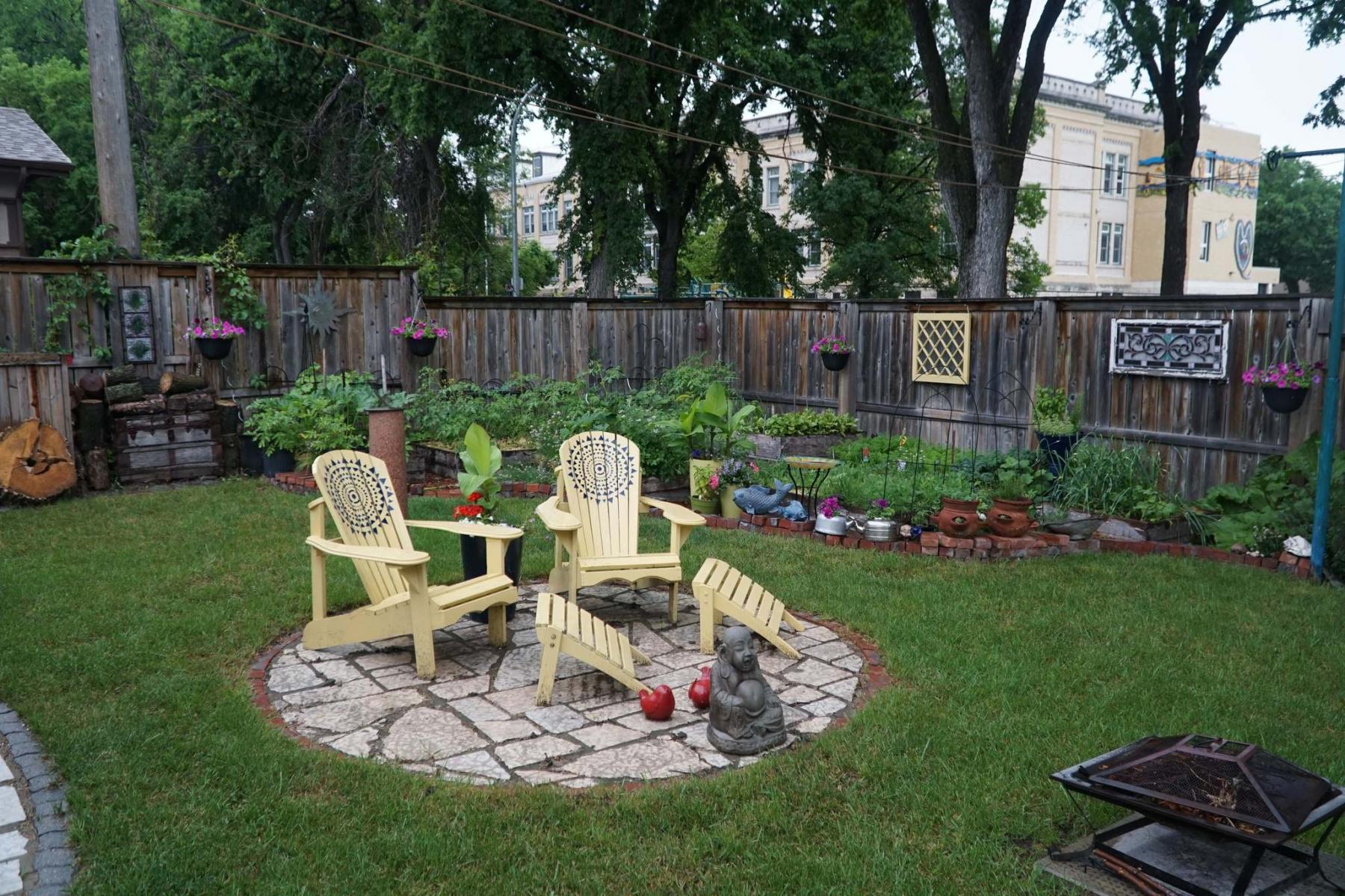 For the second year in a row, the pandemic has caused garden tour events to fall like dominoes. When a garden tour is cancelled, gardeners miss out on the beauty and inspiration that the garden tour season provides. The effects of event cancellations, however, are felt even more keenly by non-profit organizations for whom annual garden tours are a top funding source that support their good causes and community projects.
Each year, the Urban Retreats Garden Tour is the biggest garden event in Manitoba. The proceeds from ticket sales raise essential funds for St. Matthews Maryland Community Ministry which supports 1JustCity's West End Drop-in Centre. "The annual Urban Retreats Garden Tour is by far the biggest single fundraiser for the West End Drop-in Centre," says Josh Ward, community facilitator. "The garden tour funds a great deal of our programming which includes things like our daily drop-in lunch program, grocery support programs, as well as Indigenous cultural programs which are focused on reconciliation and healing."
The 2019 Urban Retreats Garden Tour was a record fundraiser with more than 600 tickets sold. "In 2020, when the tour went virtual for the first time, we matched 2019's ticket sales. We were blown away by the show of support from so many people," says Ward.
"Right from the early days of COVID, we started seeing double the number of people come to our door daily for food support than what we had seen prior to the pandemic," says Ward. "Even before the pandemic, we worked with people who had very small support networks and were living in social isolation. With the impact of COVID, I think we've all gotten a little taste of what social isolation feels like — and it doesn't feel good." With the growing number of West End families who rely on the drop-in centre, Ward is proud that St. Matthews Maryland never closed its doors during the pandemic and indeed, expanded its hours and services.
Starting today, the 2021 Urban Retreats virtual garden tour showcasing four beautiful gardens in the Scotia Heights neighbourhood will be available for release. Your donation ($20 is suggested) is your ticket and the link to the full video, which includes exclusive behind-the-scenes interviews with gardeners, will be sent to you.
The Urban Retreats Garden Tour committee consists of several members including longtime volunteer Shirley Godkin and Caryn Douglas, diaconal minister at The United Church in Meadowood. In early June, the committee released a trailer to give a sneak peak of the four gardens that are profiled in the virtual garden tour. Scott Douglas, an award-winning playwright, visited the gardens and interviewed the garden owners: Patti Douglas, Maureen McCartney, Brad Nance, and Kathy Youngson. The wonderful and relaxing video presentation created by Douglas walks the viewer through four distinct gardens. (Just a note to add that Scott Douglas, Patti Douglas and Caryn Douglas share the same last name but have no relation to one another).
Patti Douglas grows hydrangeas, daylilies, canna lilies, dahlias, and Asiatic lilies. In late June, showstopping Stargazer Oriental lilies fill her garden with heady fragrance. Douglas also maintains a large vegetable garden where she grows zucchini, spaghetti squash, cucumbers, green beans, peppers, tomatoes, and strawberries. Her garden which extends to her front yard and backyard is brimming with colours and textures and includes a fish pond and waterfall. The dry growing season has been an ongoing challenge but Douglas, who owns a collection of watering cans, enjoys watering her garden by hand. A schoolteacher, Douglas found that having a garden made it easier to work from home when her school moved to remote learning. "It was great to go out into the garden first thing in the morning," she says.
Douglas incorporated the colour combinations in her garden into her students' clothing and textiles lessons. For their assignment, the students put together analogous, complementary, and monochromatic colour schemes.
As a child, Maureen McCartney grew up on a war-damaged street. The houses opposite her house had all been bombed. "There were no flowers on my street," says McCartney, so she and her little brother purchased a package of seeds each spring. "I always wanted a beautiful garden," she says. Today her garden bursts with flowers each spring and is alive with bees all summer long. It is filled with discovery: teapots, teacups, hidden fairies, vintage doors with curtains, window boxes, and more. McCartney finds it fascinating when young children and teenagers come by her garden and compliment her on the flowers she grows. She loves their curiosity about why she gardens and the types of plants she chooses to grow. In the video, McCartney talks movingly about the impact of a garden in a world where there is pain and suffering.
Brad Nance's unique garden design is influenced by his Scotch-Irish heritage and Celtic spirituality. Planted in seven distinct shades of green, the garden is a sign of new life, the divine feminine, and it brings new life, says Nance. His front yard features a walking path around a stately Russian Olive tree. Nance is focused this year on ensuring that a recently planted Russian Mountain Ash tree receives adequate moisture during hot, dry spells. His garden also includes a Schubert chokecherry tree that is thriving thanks to the careful hand-pruning he does each spring to remove any branches affected by the dreaded black knot disease that chokecherries are susceptible to. Nance enjoys weeding and says that it is satisfying to maintain neat, clean green spaces.
Step into Kathy Youngson's garden where whimsy abounds: an upcycled musical instrument as well as a pedestal sink overflow with flowering annuals. Youngson is a talented stained glass and mosaic artist who displays her creations throughout her garden. Youngson has always grown vegetables and says she loves to have her hands in the soil. "The garden is my outlet", she says. Youngson maintains two large open compost bins which are utilized by students from a neighbouring school.
"Garden tours enable people to move intimately into gardens they have not seen before and where they will find inspiration and motivation," says Caryn Douglas. There is something else that gardeners can relate to and that is the relationships that gardens help to nurture. "One of the neatest things about gardening is the community of people you can share things with," says Patti Douglas. "When you are out in your garden, you see your neighbours. I think we all helped each other out through COVID."
All the programming at St. Matthews Maryland Community Ministry is about relationship building at its core, says Josh Ward. "We trust that when we help to build and facilitate strong relationships between people, they have someone here who cares about them and will help them when they hit a crisis and don't know what to do."
By supporting the 2021 Urban Retreats virtual garden tour, you will be helping West End families who are some of the most vulnerable people in our city, from going hungry, says Ward.
To explore the beautiful gardens of Scotia Heights, go to www.1justcity.ca/garden-tour.
colleenizacharias@gmail.com