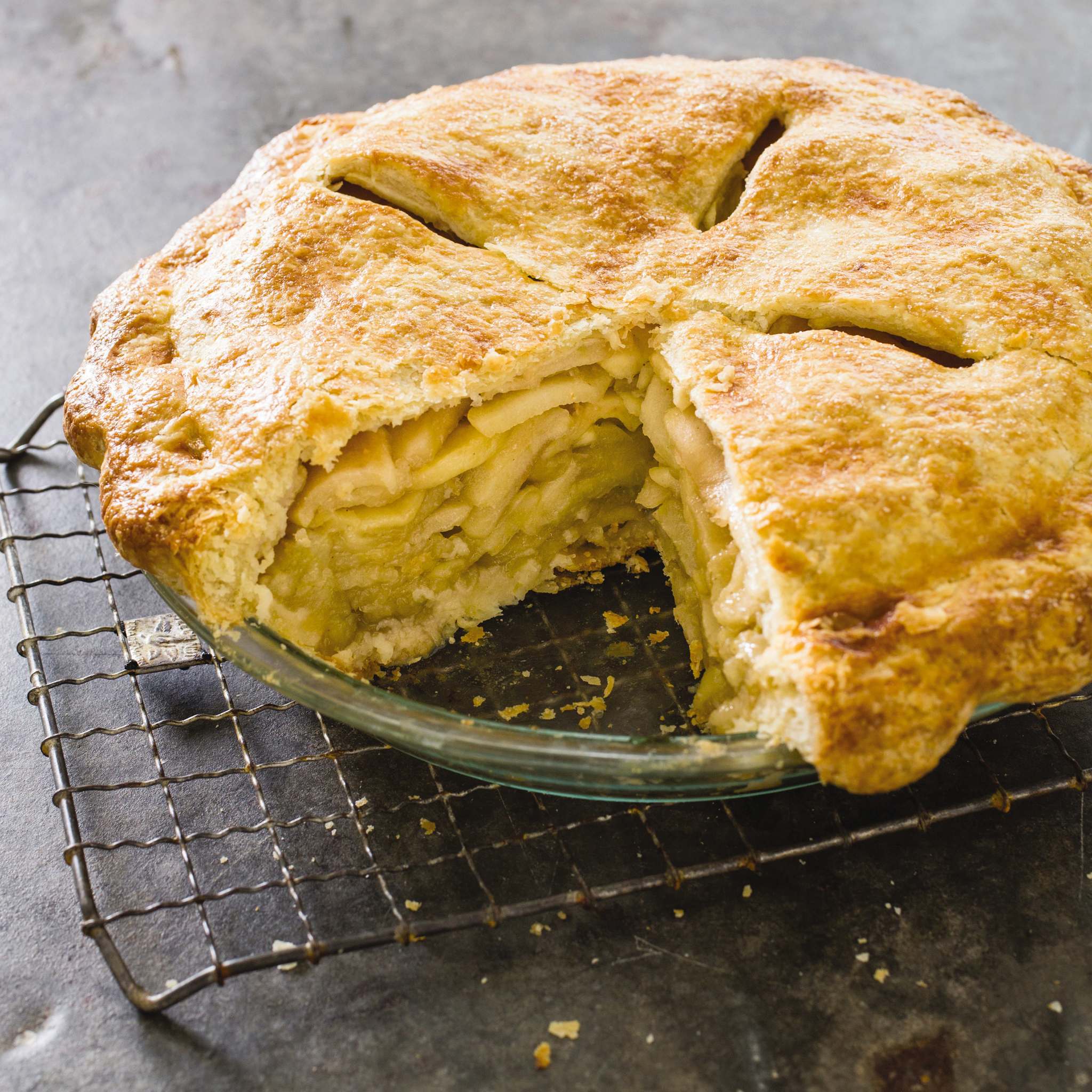 Question: Can you tell me how to bake a single pie crust so that it doesn't shrink down in the pie plate while baking? I make lemon pies, but my crusts disappear down the sides of the pan.
— Robert
Answer: Some people freeze pie crusts before putting them into the oven, but here is an easy alternative. Place your dough into the pie plate and trim away the excess. Line the pie dough with foil or parchment and fill the plate with dried beans or rice to weigh down the crust and keep it from shrinking. Bake 10 minutes, or until the crust is firm.
Lift the crust to the counter and gently remove foil, taking care not to tear the crust. Prick crust with a fork, brush with egg white and bake another five minutes, or until pale gold. Let cool. Or put another pie plate the same size on top of a piece of parchment paper on the dough in your pie plate. Bake for a few minutes until the dough holds its shape, remove the second plate.
Question: I just bought a new pair of dark indigo jeans and want to know how to wash them to prevent colour bleed. Thank you.
— Norma
Answer: Here is a hint to help make your jeans colourfast. Soak the jeans for a few hours in plain-old, straight white vinegar. Next, wash them in the hottest water possible (you can use cold water, but the colour-setting process will take longer). Dry as normal.
Question: We've been getting sowbugs in our basement. Is there any way we can prevent them from coming in? Thanks!
— Pete
Answer: Sowbugs are a real problem in places where moisture and humidity are high. To find out where sowbugs are entering, look near (or in) floor drains or nearby damp wood such as panelling or baseboards. Also, check underneath that cardboard box in the basement you haven't moved in quite some time. Are you able to caulk openings and put in weatherstripping wherever needed? A perimeter pesticide spray may help break the cycle for a short time, but will not eliminate the problem permanently. Remember, if you don't solve the moisture problem, the bugs will return no matter which chemicals you use.
You may reduce the populations by sprinkling a small amount of diatomaceous earth, boric acid or borax and icing sugar around the house and in cracks (toxic for pets and small children). Also, note that damp or wet mulch will encourage insects, especially if it is not kept below the level of the building siding or stucco. Often, pest-control professionals suggest keeping mulch levels low around foundations. Glue boards work quite well at catching sowbugs, but will also trap other bugs. A dehumidifier and lots of proper ventilation will help.
Note: Every user assumes all risks of injury or damage resulting from the implementation of any suggestions in this column. Test all products on an inconspicuous area first.
Reena Nerbas is a popular motivational presenter for large and small groups; visit her website at reena.ca. Ask a question or share a tip at reena.ca.