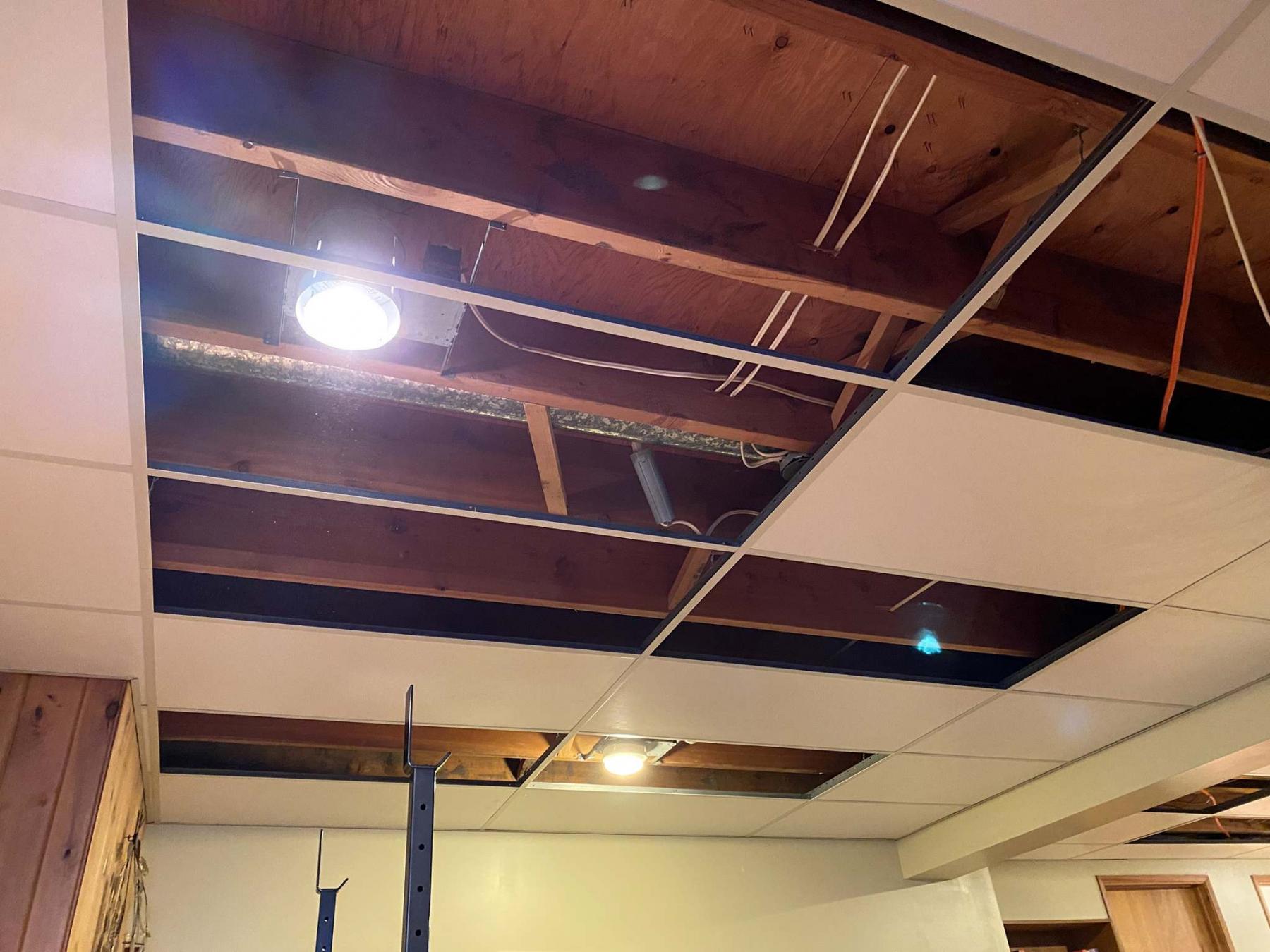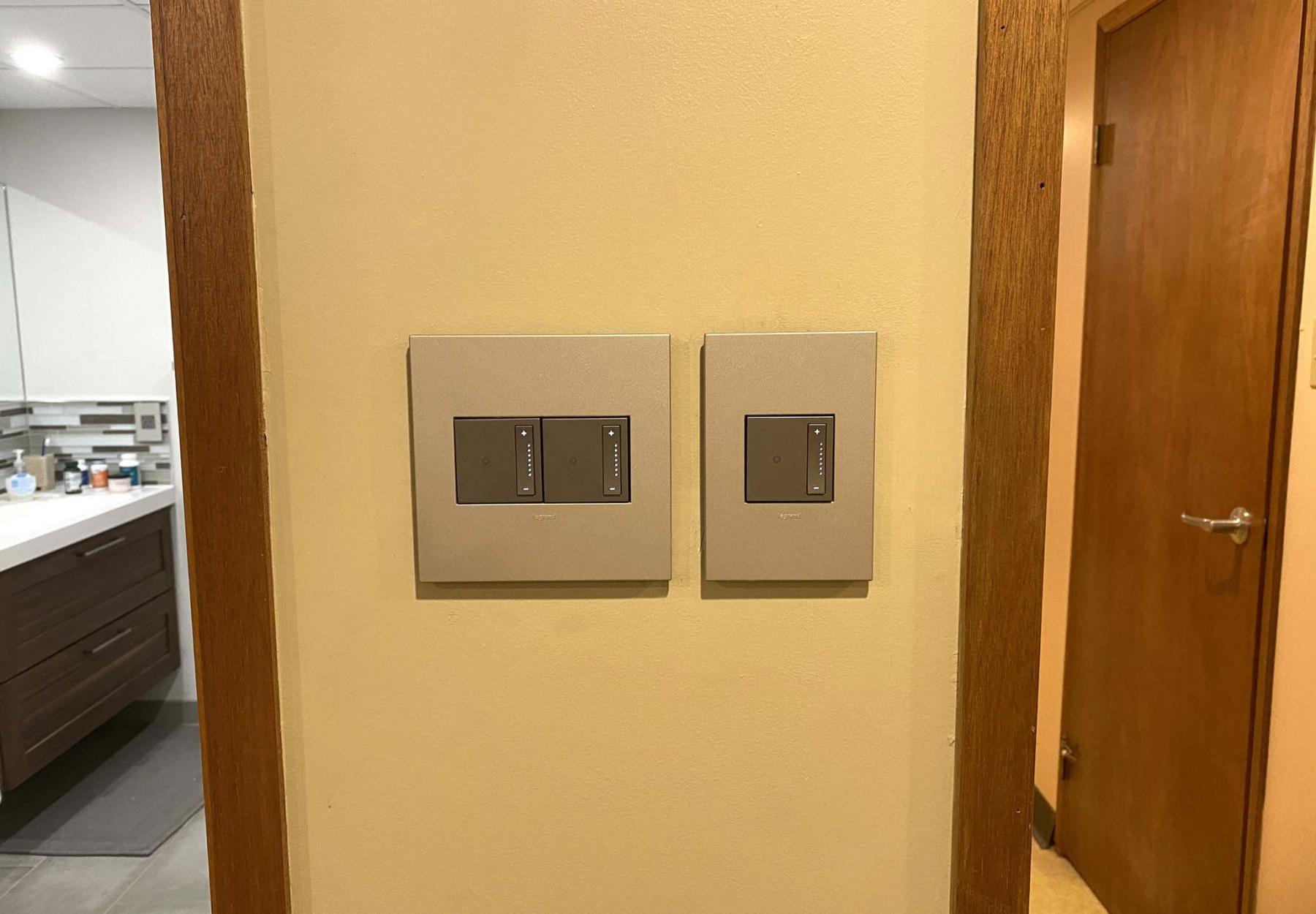 The adage less is more often benefits renovations. Not only can a simplistic approach avoid cluttering up a sound design, a lesser amount of anything also typically results in less money spent.
When it comes to ceiling lighting, however, more is almost always better.
You've surely wished you could brighten the lighting in a room. It certainly has happened to me, ultimately influencing the lighting design of my own house. Other than one ceiling fixture, my home was once loaded with wall sconces and a variety of table lamps.
My interior lighting situation has vastly improved since then. Now a main ceiling light has been introduced in every existing room, and pot lights can be found in the ceilings of my studio and dining room. It could even be deemed lighting overkill, but that's why the dimmer was invented. When there's too much light it's easy enough to dim it down, but it's tough to turn up the lighting in a room with inadequate lighting when it's already on full.
This philosophy was put into practice during a recent basement ceiling upgrade.
The initial plan was to replace the tired old suspended ceiling tiles with new bright white half-inch smooth castle vinyl tiles, which were purchased from FBM Canada on Kenaston Boulevard. Unlike traditional ceiling tiles, these vinyl tiles have a smooth washable surface (essentially half-inch drywall with a vinyl coating), increasing tile longevity. While we were at it, the old cannister pot lights in all five rooms were also removed, and temporary lights were attached at the termination point from the switch, awaiting the introduction of new four-inch LED lights. To hasten the tile swap stage, all the old full-sized tiles were first removed and discarded, allowing access to the existing lighting wiring. The new wiring was then mapped to every new light location, where an LED would be mounted into the new ceiling tile.
To speed the process of swapping out the remaining cut tiles, each tile was removed and replaced one by one, using the old pre-cut tile as a template for the new tile. Once all tiles other than those that would hold an LED light were replaced, a four-inch auger bit was used to bore a clean hole through each of these new tiles. One by one, the lights were tied-in together, until the lighting configuration was achieved from room to room, for a total of seven separate circuits.
To complete the upgrade process, all existing light switches, dimmers, and outlets throughout the basement rec room, two bedrooms, hallway and adjacent laundry room were upgraded to the Adorne collection from Legrand. Every outlet and all lighting instances were tested once all the new lighting and devices were tied into the existing wiring. A total of 32, four-inch LED lights were used, far exceeding the 10 existing pot lights that had been abandoned and discarded. The entire basement now features more than enough light and each dimmer controls the brightness.
When it comes to lighting, more is definitely more. As mentioned earlier, never once have I ever been in a situation when too much light would cause great concern, because a nearby dimmer allows you to dial it back as much as you'd like.
It was apparent from the beginning of this project the existing lighting in this basement was insufficient. With these 32 LEDs on full, that is no longer the case. Oh, and the new ceiling tiles look great too — now that they can be seen with all that light.
BossEnterprise@outlook.com