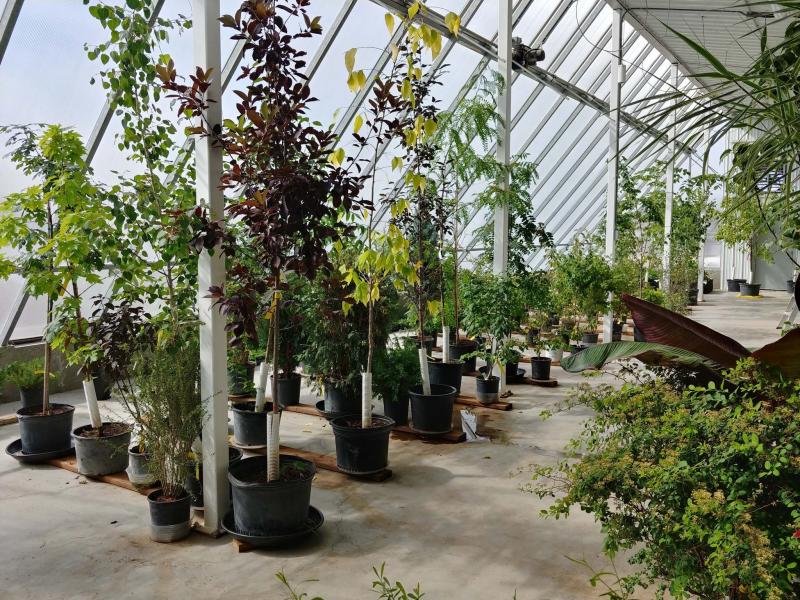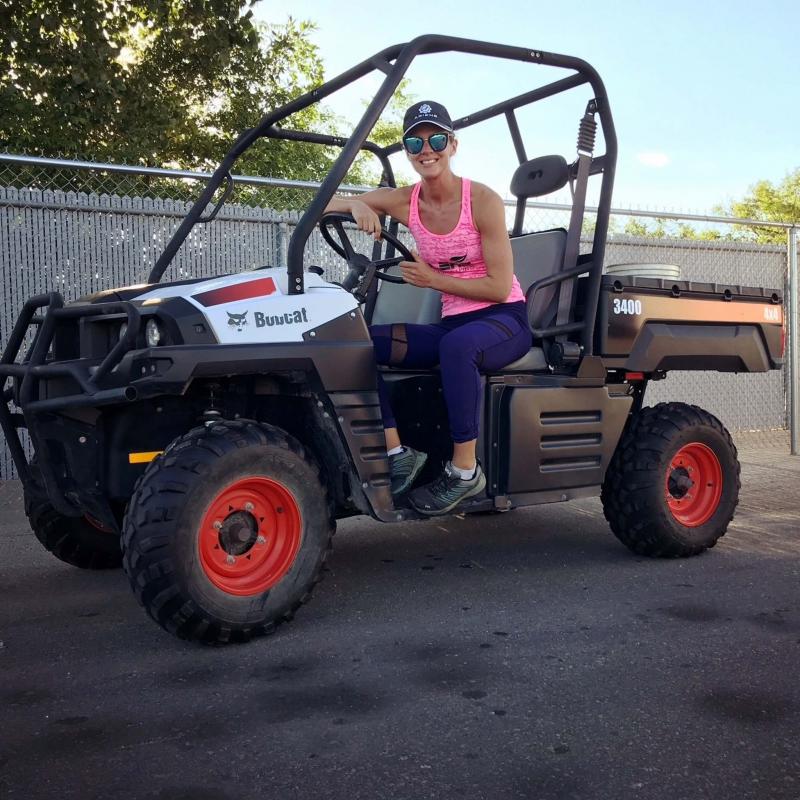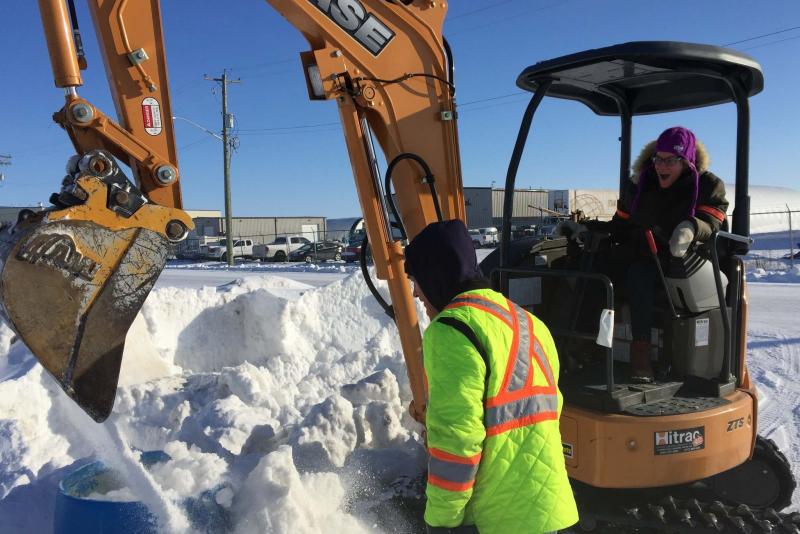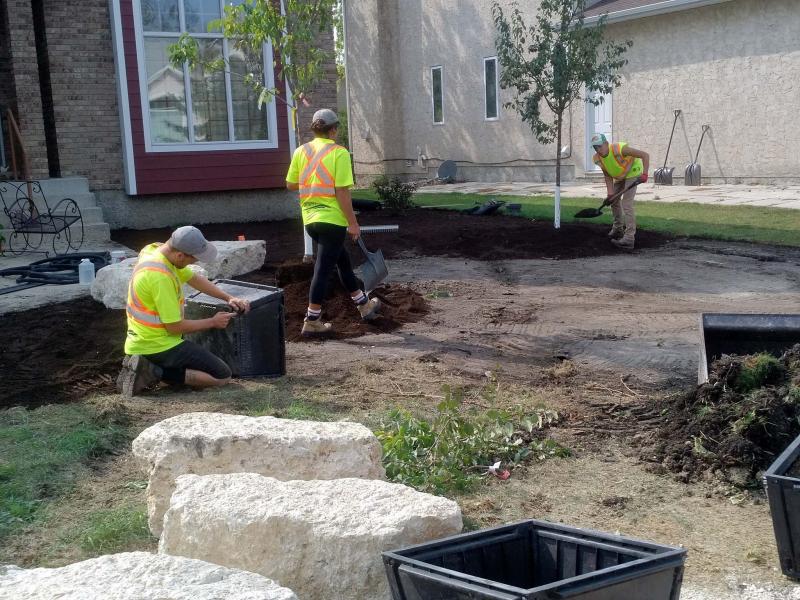 Green-collar workers are in more demand than ever. Manitoba's population is flourishing and growing at a faster rate than the national average. Homeowners who live in new and existing residential areas or in ever-expanding condominium communities have a growing need for landscape designers, landscape construction and residential lawn-care and snow-clearing services.
The landscape renovation process is a complicated one. When you as a homeowner are looking for a skilled and educated landscape professional, who are you going to call? With the recent decision by Red River College to cancel the Greenspace Management program, it becomes progressively harder to answer that question.
What skills did students learn in the program?
Alyssa Rempel, who will return to her classes this fall to complete the remainder of her studies in the final segment of Greenspace Management, described it this way when I sat down with her to talk about the closure of the program:
"We learned how to band trees, lay sod, install paving stone and how to build retaining walls and fences. We grew and tended approximately 244 different varieties of trees, shrubs, annuals and perennials and (learned) how to propagate plants by seed or vegetative cuttings. We learned how to operate heavy equipment such as bobcats and front-end loaders and how to fix and repair tools such as chainsaws."
In addition, said Rempel, who was the recipient of the 2016-17 first-year faculty award, students were taught the principles and hands-on practices of integrated pest management, turf management and the cutting-edge techniques of landscape design software such as Dynascape.
Students also received training in pruning, grafting, pesticides and how to apply fertilizers and fungicides. I won't pretend to know how to describe what students learn in the component called construction math, but I don't doubt its importance.
Students were also taught about greenhouse management, green roofs as well as aquaponics, hydroponics and aeroponics — critical technologies that are the future of food-production systems and are poised to become a giant growth industry.
A quick look at where students go after graduation finds them working at the City of Winnipeg, Assiniboine Park Conservancy, local community development organizations and golf courses. Graduates also work for large institutional customers such as the Public Works of Canada and school divisions.
From forest-health protection and researching green building systems, graduates are involved in many different work experiences, including designing and building homeowners' backyards.
Is Manitoba being treated like a backwater with RRC's abrupt cancellation of the program? The growing need across North America for a horticulturally-trained, skilled workforce has been extensively documented.
Industry analysts and their peers have been sounding the warning of a severe labour shortage in the greenhouse sector for years.
Greenhouse Canada, in an article written 18 months ago by Dave Harrison, shared the results of a major report, Agriculture 2025: How the Sector's Labour Challenges will Shape its Future by the Canadian Agricultural Human Resource Council.
The report notes that "the greenhouse, nursery and floriculture industry will continue to have the largest labour gap. With an expected gap of 27,000 workers in 2025, this commodity group will account for nearly one-quarter of the sector's labour gap."
The Association of Zoological Horticulture will hold its annual conference Aug. 26 – 30 at the Assiniboine Park Conservancy.
One of the presenters is Susan Yoder, executive director of Seed Your Future, a movement that addresses the current horticultural skills crisis by promoting horticulture and inspiring people to pursue careers in horticulture.
"Data shows that 39 per cent of all open jobs in horticulture in the U.S. won't be filled on an annual basis," Yoder said in a phone conversation.
In response to the demand for experienced workers in the cannabis production industry, colleges in other provinces are expanding their horticulture programs.
In May, Olds College in Olds, Alta., announced a new Cannabis Production program that will train students in cannabis cultivation.
In 2017, Niagara College launched the Commercial Cannabis Production program.
The soon-to-explode growth in cannabis production will require skilled, horticulturally trained graduates with knowledge of hydroponics, integrated pest management, etc. — all areas taught in the Greenspace Management program. According to industry sources, the cannabis industry is already luring experienced workers away from traditional greenhouse operations right here in Manitoba.
Conor Lloyd, Red River College communications officer, said during a phone call last month that RRC identified reduced market demand for Greenspace Management graduates as one of the reasons to end the program. Industry insiders question that rationale and call the decision to cancel the program short-sighted.
Guy Dowhy is the president of the Manitoba Nursery Landscape Association. Despite the college's assertion as to low market demand for graduates, Dowhy says his association, which is the trade association for the horticultural industry, was not consulted.
"In an industry with traditionally low entry barriers," Dowhy says, "the program graduates have a much higher likelihood of finding long-term employment in the trade."
Dowhy asserts that the job placement rates of Greenspace graduates are extremely strong evidenced by several graduates who today are industry leaders including company owners, upper-level managers and elected members of industry associations.
Hillary Proctor is one such industry leaders. A graduate of the Greenspace Management, Landscape Design and Construction program (2007-10), Proctor is the young and savvy owner of Leaf Landscaping Inc. She is skilled in design and landscape construction management. She says the program was very inclusive — women made up 50 per cent of her graduating class.
Proctor says students learned about the need to obtain proper licences, permits and types of insurance. In addition, the program provided the opportunity to obtain an arborist licence and pesticide management licence.
Dowhy says the loss of the program could result in interested students having to enrol in horticulture programs outside our province with the obvious risk they will not return to Manitoba to practice their profession, resulting in fewer credentialed and credible providers on which the Manitoba consumer can rely.
"Our profession has benefited greatly from the graduates of the Greenspace program over the years," Dowhy says, "and so has Manitoba's economy."
An advocacy effort is currently underway. Headed by the Manitoba Nursery Landscape Association and joined by local business leaders and current and past students of the program, their goal is to see the Greenspace Management program restored at Red River College.
What are their chances for success? When the horticulture program at Algonquin College was about to be cut, Dowhy says, Landscape Ontario and the Canadian Nursery Landscape Association joined forces to convince the college to save the program.
In today's challenging climate, programs such as Greenspace Management are needed to teach a new generation of green-collar professionals not only best practices in horticultural skills, but also cutting-edge technologies in outdoor green space design and installation.
Let's not overlook the future of indoor gardening, not only from the perspective of the trend toward jungalows that promote health and well-being in our indoor home environments, but also the rapidly emerging trend toward indoor vertical food-production systems to feed our families.
Building a greener future starts with education.
colleenizacharias@gmail.com