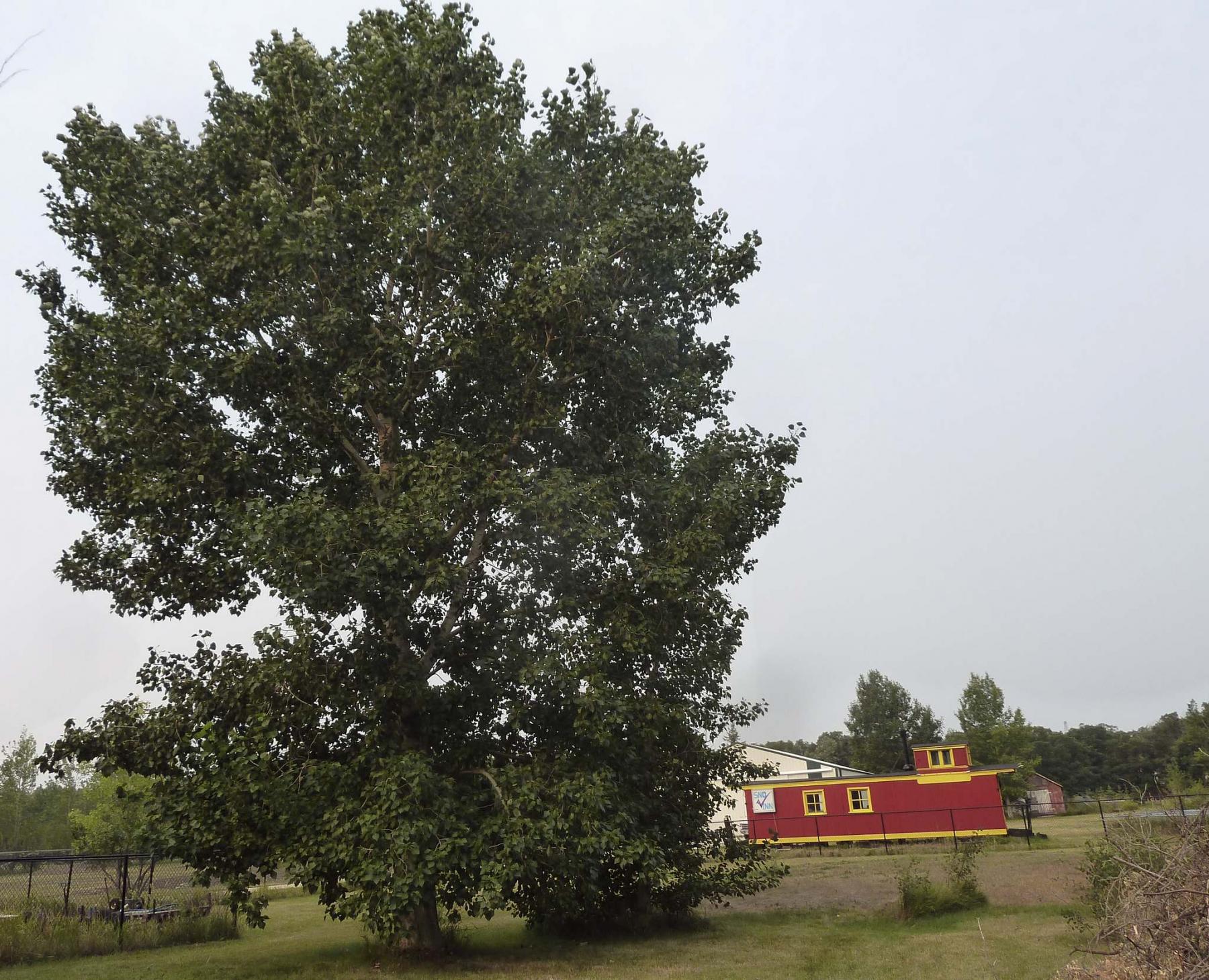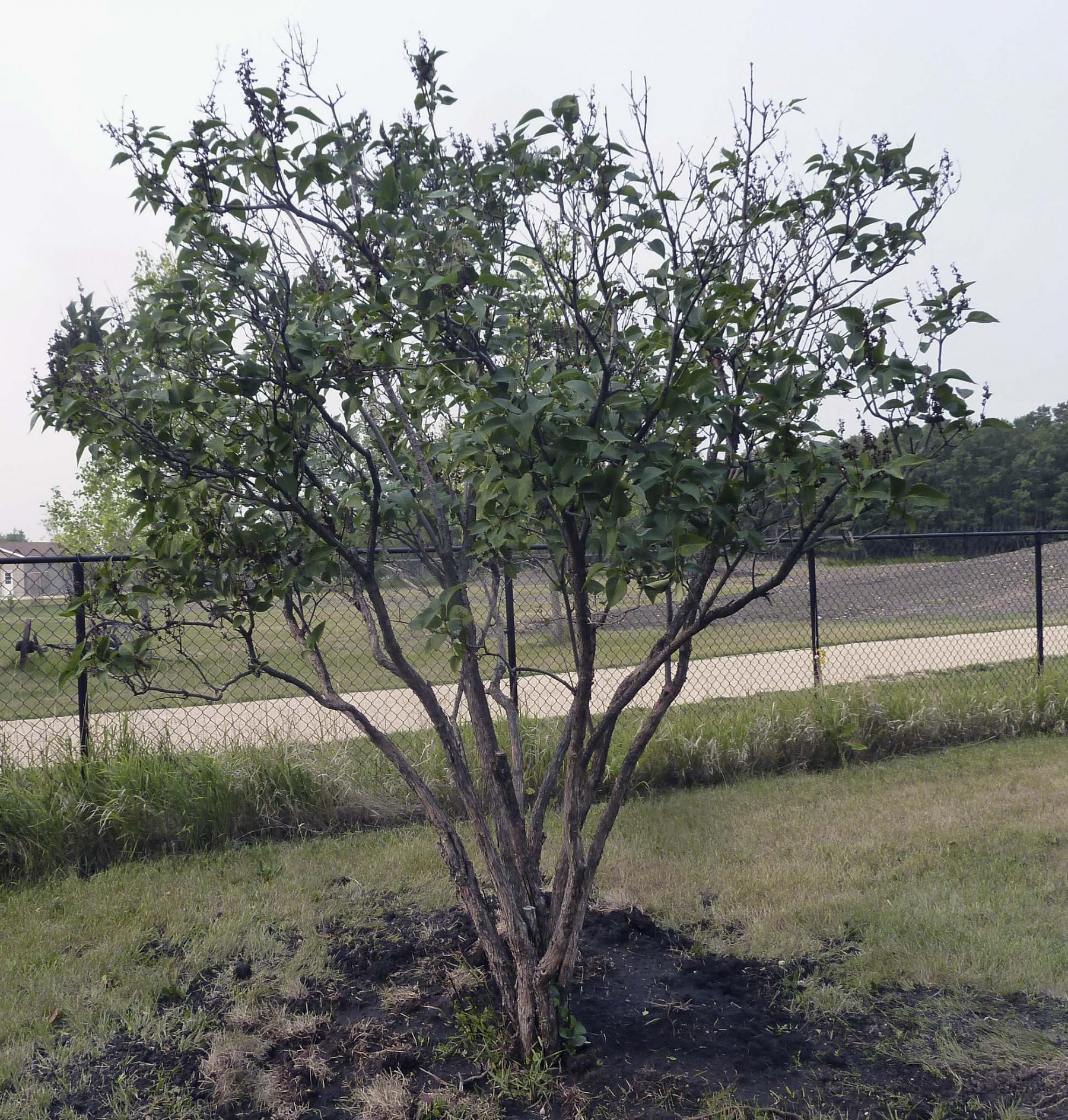 We're talking trees today, growth, rebirth, and even how to know when you're losing it. Let's go with the last first.
So about a week ago, I rehomed another big lilac bush from a yard in Charleswood, to my place. Dug it out, winched it onto my trailer, dug a very big hole here at home, planted it, and I've been very diligent in keeping up with the watering.
In fact, I added a hose to the hose on my water tap so I can just stand there and soak away. One very hot evening earlier this week I stepped out back, turned the water on full, hiked to the end of the hose, gave that baby a good drink, then went back in the house.
Two or three hours later, I stepped into the bathroom, paused, and wondered why the toilet was running. It wasn't. On the walk back between the end of the hose and the tap I COMPLETELY forgot about shutting it off. I had one job!
Water bill, be kind.
Now, if you want to turn your barren yard into a forest in pretty short order, do as I did a number of years ago, and plant, if I'm remembering correctly, a Green Giant Poplar. It is now massive, has the most beautiful big leaves, and sounds spectacular when the wind blows through it.
The forest part? Once the tree becomes fairly mature, the roots sucker out all over the place, then shoots spring up from those roots. I now have many Green Giant Poplars growing throughout my yard. Good deal, because I love big trees, the more the merrier, and these are just gorgeous.
They are an excellent shelter belt tree, one of the hardiest and fastest growing trees you can plant on the Prairies. In case you're wondering about potential size, we're talking height in the 50 foot range, and a 25 foot spread. Worthy of note, there are some that come with spring fuzz, and hybrids without. There are a few options to choose through. So before you stick one in the ground, talk to an expert so you get the Green Giant most suited to you.
When I first moved into this house there was a really pretty bluff of poplars (regular variety) on the north side. I was dismayed as over the years they were dying off, leaving what I though would be just an empty space. Grass. But instead, what happened was that when the poplars left, all the shrubbery and brush grew like crazy. So now I have an even thicker, more diverse forest north of the house, that has berry bushes, crabapple trees, numerous oaks, tall healthy maples, and so much more reaching for their own place in the sun.
It's so thick it's hard to walk through. I've been clearing out lots of the old poplar deadfall, but leaving some of the other bushes that have passed on over the years, because that's what new growth is using to support itself until it's strong enough to stand on its own.
What used to be a walk through sparse poplars is now a Jumanji experience. God knows what lives in there, but all nature is welcome.
I did get a bit of a surprise a couple of summers ago while trying to remove some of the deadfall that had landed on my fence, and disturbed a very healthy wasps nest in the bush somewhere and they all came to greet me. I flailed my way out of there getting a few stings, and a few minutes later in the house, realized my glasses were missing. I snuck back to the attack zone, and found them right where I'd stepped on them in a mad dash. Life.
Have a great weekend!
Comments and column ideas welcome!
lmustard1948@gmail.com