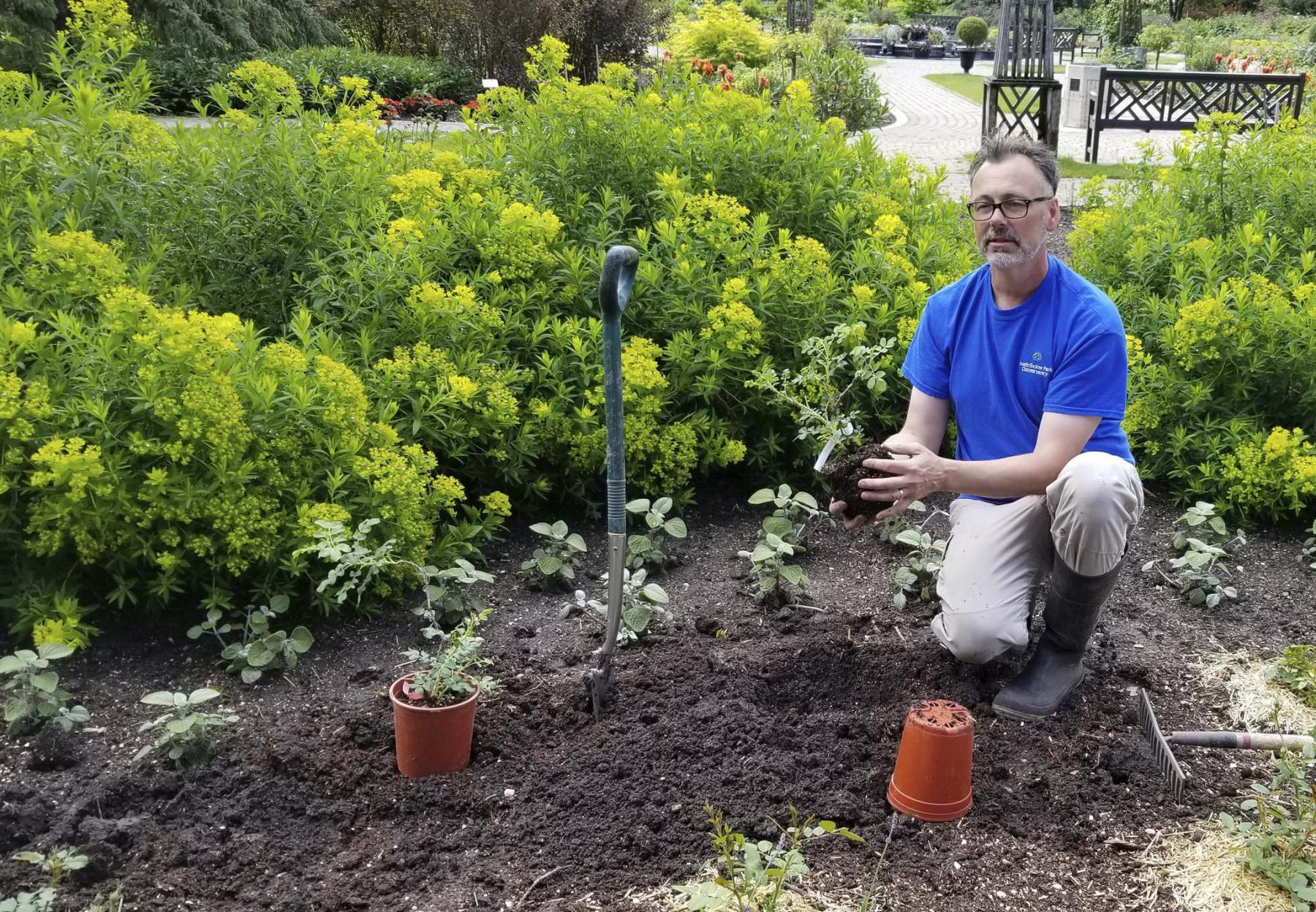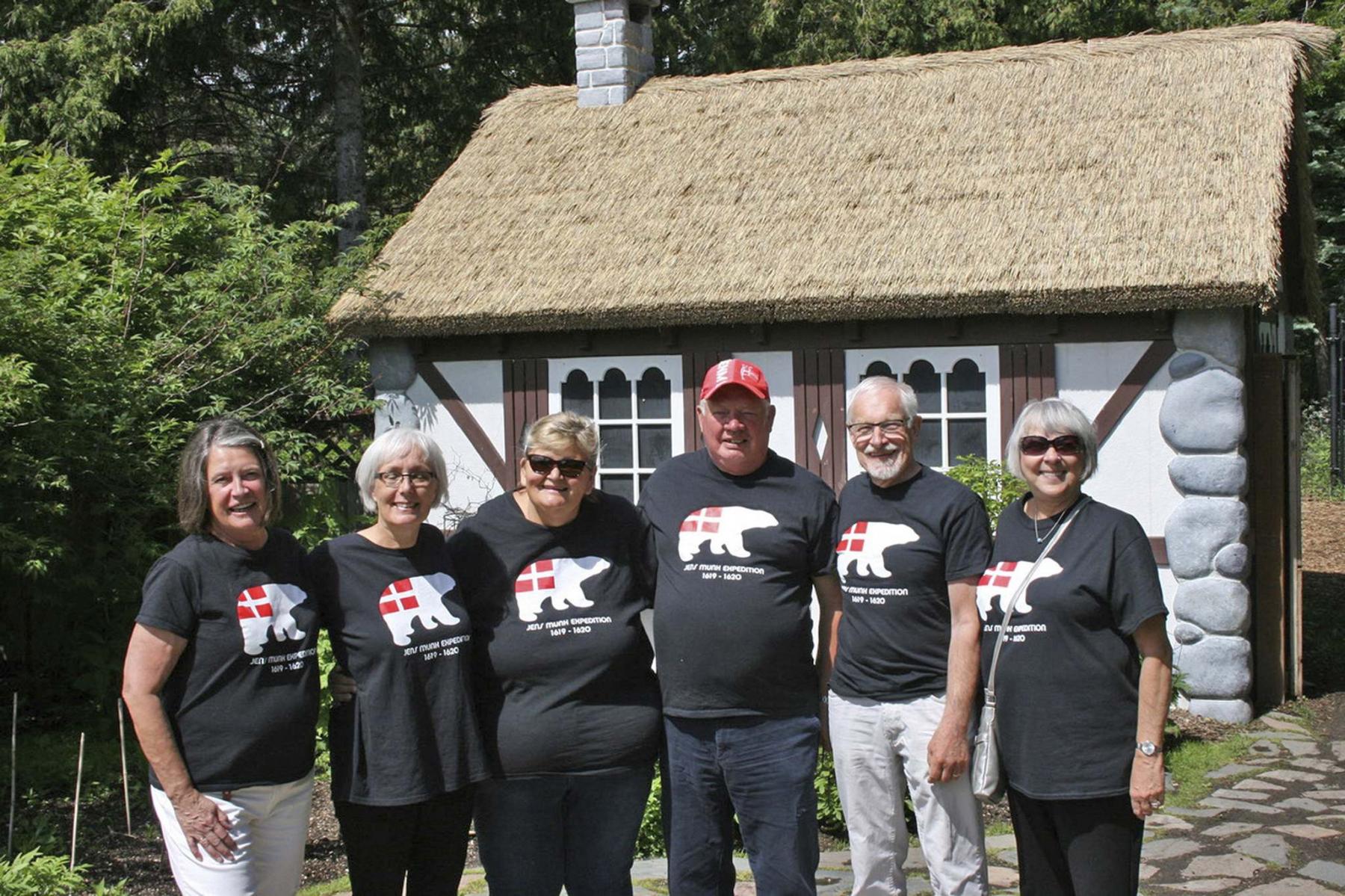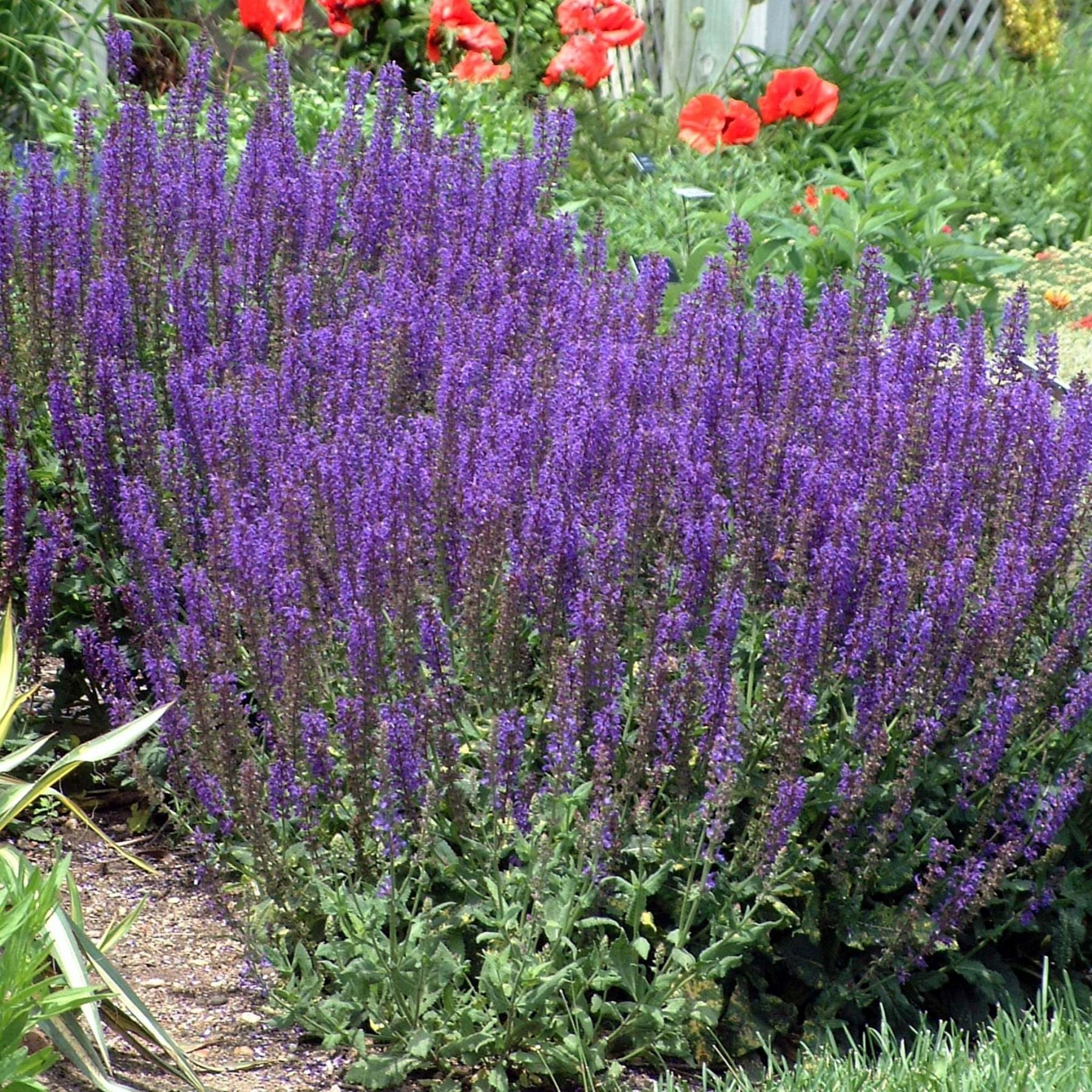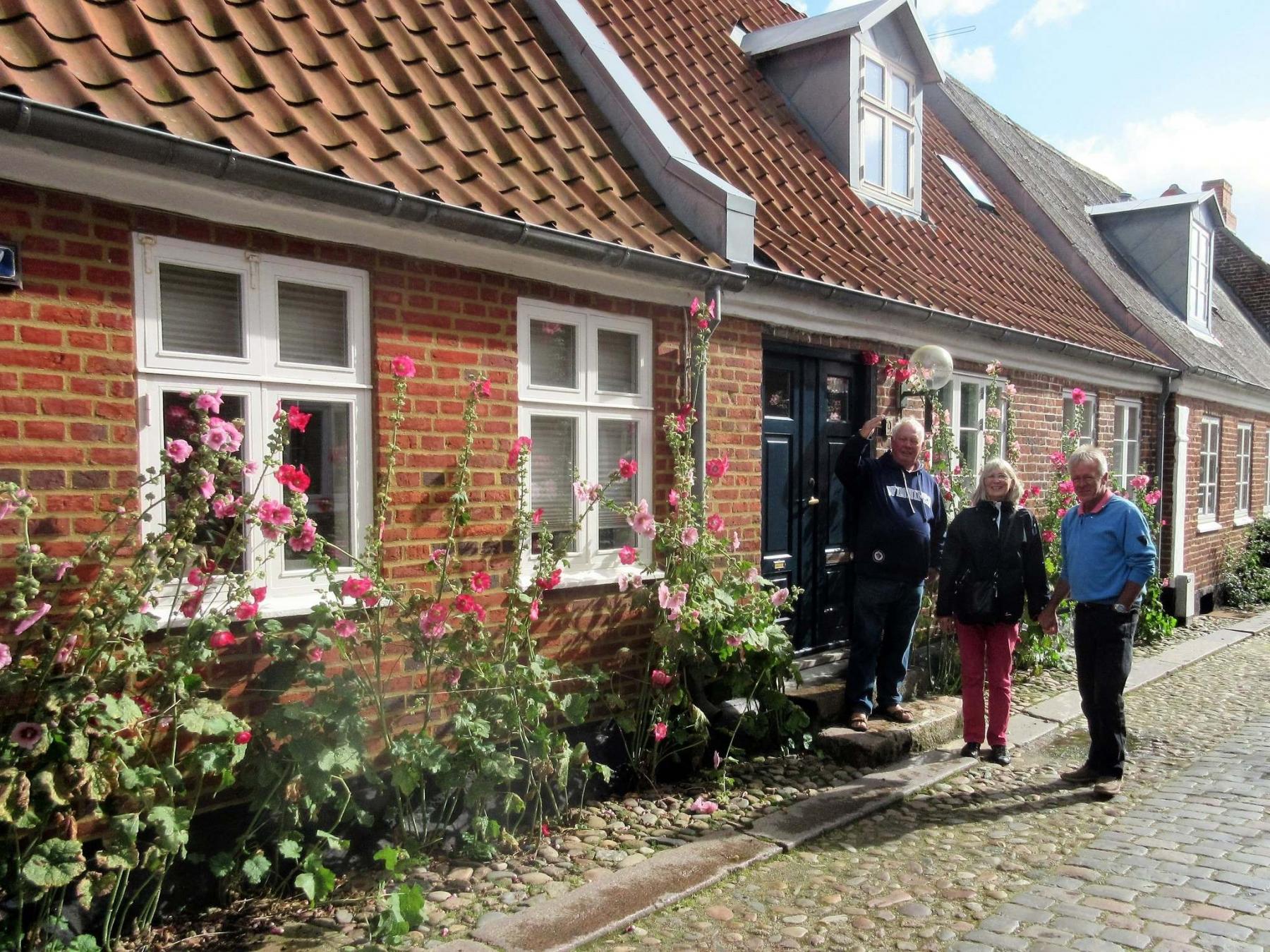 When Karl Sorensen opened the box containing a dozen Jens Munk roses, which arrived in Winnipeg in early May from Corn Hill Nursery in New Brunswick, it was a moment he had long been awaiting.
Word of the arrival of the roses spread rapidly throughout the Danish-Manitoban community. It was, after all, a momentous occasion. The rose is named after the Danish-Norwegian Arctic explorer Jens Munk, and this year marks the 400th anniversary of his visit — the first-ever by a Scandinavian — to Manitoba, where he and his crew spent the winter at what is now called Churchill.
Munk was chosen by the Danish King Christian IV to find the Northwest Passage. He set sail from Copenhagen on May 9, 1619, with two ships and a crew of 64 men. Munk and his crew spent a harrowing winter on the frozen shore of Hudson Bay. When spring arrived the following July, only Munk and two of his crew members had survived the scurvy and exposure that claimed the lives of all the other men. Miraculously, Munk and his remaining two crew members managed to make their way across the North Atlantic, arriving in Norway on Sept. 21, 1620.
The Jens Munk rose was named after the courageous explorer who recorded his story in a remarkable journal that survives today. Famed plant breeder Felicitas Svejda, who worked at Agriculture Canada's Central Experimental Farm in Ottawa, developed a series of hardy roses that she named after early Canadian explorers. All of the roses were tested in bitterly cold conditions across Canada, and today the numerous hardy cultivars belong to the Canadian Explorer rose series.
Svejda developed the Jens Munk rugosa hybrid in 1964. It was introduced in 1974. It produces an abundance of pink double blooms (up to 25 petals). In addition to zone 3 hardiness, the Jens Munk rose is highly resistant to powdery mildew and rose black spot. This once-popular rose has largely vanished, but suddenly there is a groundswell of interest.
Sorensen, who is an executive board member of the Danish Canadian Club of Manitoba, began searching for the Jens Munk rose in spring of 2018. All of his efforts were turning up empty. I've known Sorensen for many years and met him at Jensen Nursery where he works. The owner of Jensen Nursery, Kurt Jensen, is also Danish. Last summer, when Sorensen asked if I could assist in the search for the rose, I reached out to Jan Pedersen (former owner of Shelmerdine Garden Centre and now a regional sales representative for Bylands Nursery). Pedersen has a Danish heritage, too. He reached out to his colleague, Rick Durand, a professional plant breeder and former Manitoban who oversaw 2,000 to 3,000 different rose seedlings at the Canadian Nursery Landscape Association's three-acre research plot at Prairie Shade Nurseries in Portage la Prairie.
Durand said that if anyone still had the Jens Munk rose in production, it would be Bob Osborne at Corn Hill Nursery in New Brunswick. Osborne specializes in growing 200 cultivars of the hardiest of roses, and sure enough, was able to supply the Danish Canadian Club of Manitoba with the Jens Munk roses in the quantity they needed. When the bare-root roses arrived in Winnipeg in early May, Sorensen kept the roots moist and stored them in a shady location before delivering five of the roses to Assiniboine Park for planting in the English Garden. Another three roses were delivered to Government House for their garden.
Initially, the bare-root roses were kept in the greenhouse where Craig Gillespie, head gardener for the English and Leo Mol Sculpture Gardens, planted the roses and watered deeply to ensure the roots were well hydrated. On June 17, members of the local Danish Canadian Club — Lynne Erickson, Helle Wilson, Susan Person, Otto Christensen and Karl and Marilyn Sorensen — gathered together at the English Garden for the rose planting.
Gillespie planted the roses into a bed to which well-rotted, nutrient-rich compost from the zoo had been added. He applied a layer of clean flax straw to the soil surface around each of the roses to help conserve moisture. The Jens Munk roses have adapted well to their new home. When I talked to Gillespie, he said the roses have already doubled in size and are producing blooms. Many of the Explorer roses can be found at the English Garden, but the new plantings represent the park's only examples of the Jens Munk rose.
Why has such a hardy rose as the Jens Munk almost disappeared from production? Osborne says that an older plant variety may have stellar qualities that make it eminently suitable for today's garden, however, more recent introductions command the most attention each spring at nurseries and garden centres and soon there's less room for some of the older varieties.
Many of the pink rugosa roses are actually mauve-pink, Osborne says, but the Jens Munk rose is more of a true pink. Osborne says that it is a dense, well-thorned rose that can grow into a fairly tall hedge. "It's very disease-resistant and blooms until frost, so it has a lot going for it," Osborne says. With an increase in demand for the rose, Osborne plans to propagate many more, although they won't be ready from Corn Hill until 2021.
Larry Dyck — retired rose breeder, Morden Research Station — says that Jens Munk is his favourite of the rugosa roses for its floriferous habit, fantastic hardiness and disease resistance.
The 2016 census showed the total number of Danish Canadians in Canada as 207,470. Nearly 8,000 live in Manitoba. Danish Canadians have influenced the cultural landscape in many different ways. The Danish Canadian Museum in Spruce View, Alta., says that authentic Danish gardens feature small rock walls with unique curvatures found around the perimeter. A small rock wall also encloses one of Sorensen's flowerbeds at his Winnipeg garden.
Sorensen grows numerous roses and is establishing hollyhocks in his garden. He says that roses and hollyhocks grow in most gardens in Denmark, and that when you walk through the streets, the air is filled with the fragrance of Salvia Mainacht (May Night). For Sorensen and many Danish Canadians, roses, hollyhocks and Salvia May Night are must-have plants that recall their homeland.
This year, to commemorate the anniversary of Jens Munk's historic voyage, the Federation of Danish Associations in Canada hosted its annual conference in Winnipeg May 24 to 26 at the Hotel Fort Garry. The conference was attended by the Danish Ambassador to Canada, H. E. Thomas Winkler. Mayor Brian Bowman and the ambassador raised the Danish flag at city hall, and the mayor invited conference attendees for a tour of the council chambers. A buffet lunch followed in the atrium.
A display on the Munk expedition runs until the end of August on the main floor of the Millennium Library.
colleenizacharias@gmail.com