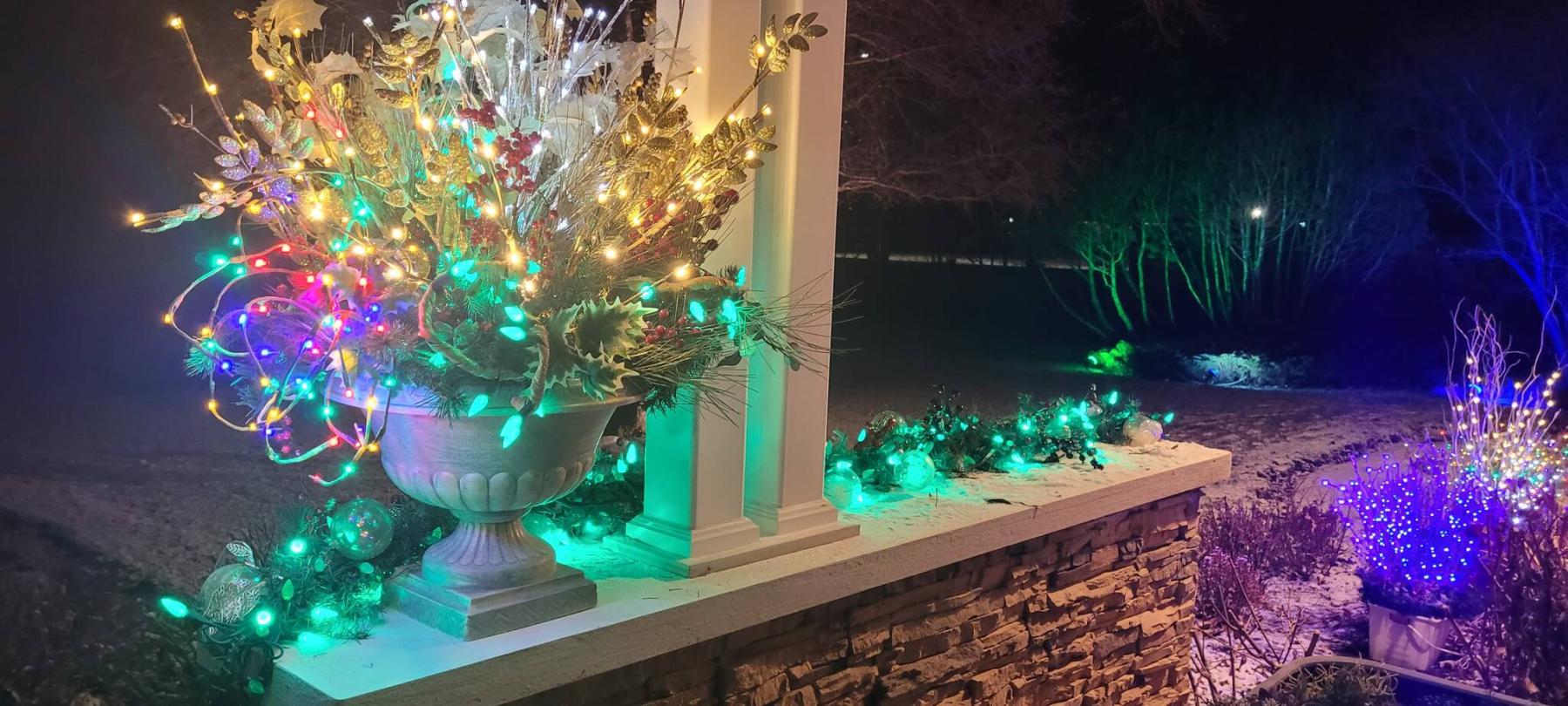 With Remembrance Day officially behind us (although truly, every day is Remembrance Day), during which so many millions of people, me included, paid tribute to those who offer their lives to protect and preserve freedom and democracy, we now move to the semi-official first day of Christmas lights season.
I'll sort of admit that I've always been a bit of a Scrooge when it came to Christmas lights, because they always reminded me of Christmas, and Christmas reminds me of winter, and since I'm no fan of winter, well I think you get the picture. Humbug!
But I'm changing my tune, taking on a new attitude to what I prefer to think of as holiday season lights, because of the positive effect they can have on everyone's winter hacked state of mind, while still paying full respect to the reason for their original name, and forever remaining so, Christmas lights.
So will I put some up this year? Doubt it. But now at least I appreciate them.
I asked a few of my friends to pass along their thoughts on Christmas lights to share with you, and got some really interesting responses.
WHITE OUT, isn't it?
Now the reason I begin the response section with that is because the first reply I'm sharing with you is from my good friend Rod Palson, the genius who created the WHITEOUT for the Jets all those years ago. If he doesn't already have The Order of Manitoba for that, he should.
Rod: "Hey old friend (that's me, we also did The Big Guy commercials together for those who remember). My strategy is to wait for a very warm day in early November to get all the lights up in place. Then at dusk on November 12, simply flip the switch. Follow that blueprint everyday until January 7, out of respect for my many Ukrainian friends who celebrate their Christmas on that day."
Excellent plan, cheers Rod, and thanks for sharing your gorgeous deer/reindeer light pic. Stunning.
Then, in balance, here's a response from a chap more like I used to be, Bill Morris.
Bill: "I'll probably put mine up the same day I do all my Christmas shopping at 7-11 on December 24th."
Hey, no judgement here.
Leslee Klinck: "I find them calming and soothing. Brings back memories of my childhood."
Renie Brandow: "I think they look so festive outside. Inside, romantic."
Hmmm, do I sense a "nudge nudge wink wink " here …
My friend Cheryl D., is just plainly not happy: "I just think now is too darn early. Honestly, it sucks the life out of Christmas. Just takes the total spirit out of it."
I can relate, but transitioning out of that mode, I'm lightening up some. (sorry)
Valerie Newsham: "They remind me of nights coming home from the local ice skating rink … I could see our Christmas lights from the corner of the street and they always made me feel they were guiding me back home to the inevitable hot chocolate and other tasty goodies."
Mmmmmmm.
So many excellent comments to choose from, but this one has to be the clincher.
This from Wendy-Erhardt Kroeker: (edited for length) "Well as you already know Laurie, Ron and I love to extend our artistic skills beyond the canvas and camera. We creatively landscape our yard to reflect the beauty of nature, spring, summer and autumn. But in winter, then what?
"We landscape with lights! Spotlights and Christmas lights on trees and shrubs, Lighted twigs and poinsettias arranged in pots to take the place of summer flowers. Basically, just light up the whole yard so when you look outside you can still enjoy the whole view. It just simply helps make the cold dark winter a more pleasant place to be."
I'm learning Wendy, I'm learning. Happy weekend folks!
Comments and column ideas welcome!
lmustard1948@gmail.com